The Romanian banking system has proven to be remarkably resilient, even through the tumultuous financial crisis. The banking system in Romania has been aligned with EU standards. Most banks are now branches of foreign banking groups, which ensure the stability of the Romanian banking system. The level of service is generally considered to be of high quality, and modern online banking apps are commonly used.There are around 23 banks, with hundreds of branches, in Romania, each of which is influenced by the decisions made by the National Bank of Romania. The National Bank of Romania (NBR) is the country's central bank and is headquartered in Bucharest, where it has been situated since it was originally formed in 1880. It is responsible for setting monetary policies, issuing currency, and dealing with exchange rates.
Opening a bank account in Romania
How to open a bank account in Romania and which documentation you will need for your application.
When it comes to relocating, most expatriates tend to open a local bank account in their destination country, whilst also keeping their existing bank account in their home country open. However, if you already have an account with a bank that operates in Romania, you won't need to worry about opening an additional account. It is much more likely that this will be the case if your existing bank account is within the European region.
You can open a bank account in Romania quite easily, and you don't need to be a Romanian resident to do so. You will need to visit a local branch of your chosen bank (usually having made an appointment in advance), and you will need to take any necessary supporting documentation with you. The specific documentation required may differ from bank to bank, so you may wish to research what you'll need before you go.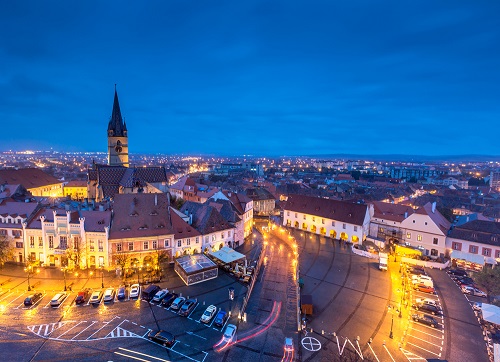 You don't need to be a Romanian resident to open a bank account in Romania
As a general rule of thumb, the documents you will be required to present will typically include:
• Your passport (or other form of valid photo identification)
• Proof of residency (in the form of official letters, utility bills, rental contracts, etc.)
• Proof of employment (although this is not always the case)
If you do not have a job when you arrive and intend to look for work, the process may be a bit less linear. Having previous bank statements and proof of sufficient savings can help expedite your request. Some banks may also require an initial deposit in order to activate the account, and the exact amount needed for this will depend on the bank.
Most banks in Romania will offer you the option of opening an account in Leu (local Romanian currency) or Euros, and they may offer a separate account for each if you want. There are various different types of accounts (current, savings etc.) available from all major banks. The majority of accounts need to be set up in person in a face-to-face appointment. In some cases, you may be able to begin the process of opening a bank account online or by post, but you will often need to visit a local branch with your ID to finalise your application and for the account to become valid.
Note: You may not be able to find English-speaking staff in small local branches, so we recommend doing your research beforehand or taking along a friend or translator to assist you with any questions, documentation, and forms.
Banking in Romania
The nuances of the Romanian banking system and some insightful tips.
The entire process of opening a bank account in Romania is quick and painless, and it takes very little time at all. The biggest hurdle that you are likely to face is the language barrier, if you don't speak Romainian. Aside from that, there are a few other things that you should know about banking in Romania.
For example, banks in Romania are usually open from Monday to Friday from 9 a.m. to 1 p.m. In major cities, branches are more likely to be open from 9 a.m. to 5 p.m., and they sometimes open for half a day, up until 1 p.m., on Saturdays. They are closed on Sundays.
Some of the more popular banks among the expat community in Romania include Alpha Bank, Bancpost, UniCredit and BRD. There are also a number of international banks operating within the country, such as Citibank, BNP Paribas and ING. UK and US expats may find they are less familiar with the banking providers on offer, as there is a less notable presence of some of the better-known major players.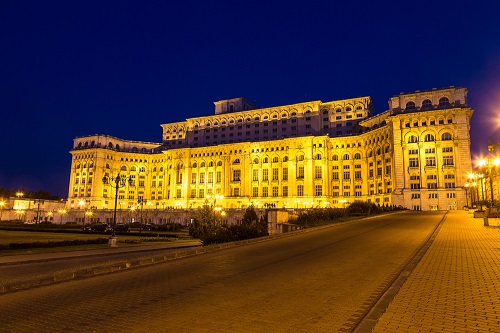 Some of the more popular banks among the expat community in Romania include Alpha Bank, Bancpost, UniCredit and BRD
It is worth noting that it is quite common to pay for banking services in addition to your bank account in Romania, so always thoroughly read through any documentation and contracts before you sign them. Always know what you are signing up for, and consider whether it is worth upgrading for additional perks.
The most common banking fees that you are likely to come across include:
• Premium account fees
• Minimum balance maintenance fees
• Account maintenance fees
• Check deposit fees
When it comes to withdrawing money in Romania, you will likely find that using the ATMs of a different bank will incur a charge. However, if you use an ATM that belongs to your own bank, then the withdrawal should be free. If this is something that is likely to influence your choice, then it's worth noting that OTP Bank has the most ATMs in the country. Alpha Bank is another popular choice if you are concerned about easily accessing cash.
Transfer fees are another aspect of banking in Romania to consider. If you are intending on making regular (or even semi-regular) international transfers, you may wish to consider your chosen bank account based on preferential fees. Often, many banks will charge a fixed fee (usually up to around €20) and an additional percentage of your total transfer amount. This will largely depend on whether you are transferring between EU accounts or not. You should also keep currency exchange in mind when transferring money abroad.