South Korea is not the easiest place on the planet to find work, but for the more adventurous expat job seeker, who wishes to experience Asian culture, there are possibilities worth exploring. Your biggest chance of employment will be in English language teaching (TEFL). In saying this, there are a number of multinationals that have branches in Seoul, so depending on which sector you are planning to work in, you might like to look at either a secondment, provided your current employer has a South Korean base, or to apply directly to one of the big companies, such as Samsung or Hyundai. Manufacturing also offers possibilities, as does IT.
What Are The Legal Requirements For Foreign Employees?
You will need a work permit to work legally in South Korea, and in order to obtain this, you will need an offer of employment first, from a locally licensed and incorporated company. You can enter the country on a 90 day tourist visa if you intend to seek employment whilst on the ground, but you must prove that you have a return ticket.
South Korea is keen to attract skilled overseas workers to compensate for an ageing and diminishing population. It intends to introduce a new, longer stay visa for well-educated and high-income foreigners. In the longer term, it also aims to set up a tailored service to assist entry into and departure from South Korea, as well as help with job searches, medical consulting and child education.
However, this is not yet in place, and the South Korean visa application process can be confusing and complex, with a large number of visas available. You should also be aware that having a visa does not guarantee you entry to the country; it is perceived as a consul's recommendation, rather than a certainty. So you can still be refused access to the country, even if you do have a visa.
Visas for South Korea do not take the form of a general work permit, but instead depend on your employment category. You may be eligible for:
• E-1 Professor Visa (academics)
• E-2 Foreign Language Instructor
• E-3 Research (usually in STEM areas)
• E-4 Technological Guidance
• E-5 Special Profession
• E-6 Culture and Art
• E-7 Specially Designed Activities
• D-5 Long-Term New Coverage (for journalists)
• D-10 Job Seeker Visa
If you want to move to Korea and search for work while you are there, you can apply for a D-10 Job Seeker Visa, but note that the criteria is difficult to fulfil. You will need a university degree from an institution that features in the Times Higher World University Rankings, and your previous employer must have featured in the Fortune 500 list. Thus, if you wish to move to Korea and take up bar work, this is going to be a non-starter. The Korean government is keen to attract highly educated, highly skilled personnel only.
If you are intending to set up your own company, you can apply for a business visa, but again, you must fulfil the strict criteria.
Whichever visa you apply for, you will need:
• a completed application form
• your passport (original and/or copies, digital or physical)
• one coloured passport-style photograph (3.5 mm by 4.5 mm)
You may also need:
• employment contract
• recommendation letter
• copy of your apostilled qualifications
• police clearance
You must also pay a fee, which will vary, from US$40 to US$90, depending on the kind of visa you wish to obtain.
You will also need an Alien Registration Card (ARC) if you are planning on a long-term stay.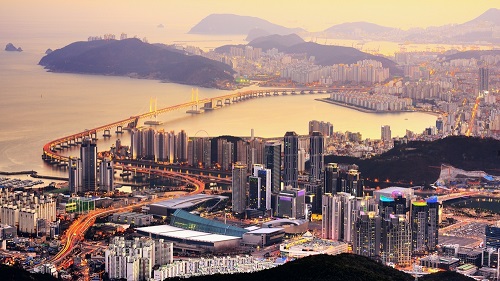 The South Korean visa application process can be confusing and complex.
Are Any Skills In Particular Demand?
TEFL is in constant demand, with opportunities both in private language schools and state schools from kindergarten upwards. For this, you will need an E-2 Foreign Language Instructor Visa.
IT workers are also in high demand, so this may be a good option if you have digital skills.
It is a good idea to speak basic Korean, particularly if you will be working in an area outside one of the main cities.
What Are Typical Working Hours And Annual Holiday Entitlement?
South Korea has very long working hours. They have recently been reduced from 68 hours per week to 52 hours per week (40 normal hours plus 12 hours' overtime). Employers who make their employees work for more than 52 hours per week face strict penalties, including imprisonment.
Typical business hours are 9.30 a.m. to 4.30 p.m. Monday to Friday, and 9.30 a.m. to 1.30 p.m. on Saturday.
The number of public holidays fluctuates, but range from a minimum of ten to a maximum of sixteen days each year. Your annual leave will initially be 15 days, but you will be entitled to an additional day for every 2 years of employment after this. The statutory vacation days earned per year are capped at 25 days.
If you become pregnant, you will be entitled to 90 days of maternity leave. 60 days are fully paid, and the remainder will be paid at a percentage of your monthly income. Your leave can be split into 45 days' leave before the birth, and 45 days after.
The minimum wage is currently 8,350 won (US$7.37) per hour.
Can My Spouse Work?
Your spouse can join you in Korea, but if they are under a dependent visa status, they must complete a Change of Status application before they can start work. They will need to apply for an appropriate work visa sponsored by a company in Korea, as outlined above.
Are Speculative Applications To Companies Common?
Yes, it is routine to approach companies directly.
What Is The Best Method Of Finding A Job?
There are a number of recruitment agencies covering Korea, for instance for TEFL posts. You may also wish to explore online job boards. Note, however, that you must wait until you have your visa before entering Korea. If you are already on the ground when you apply for a work visa, you may have to return to your home nation for this to be processed.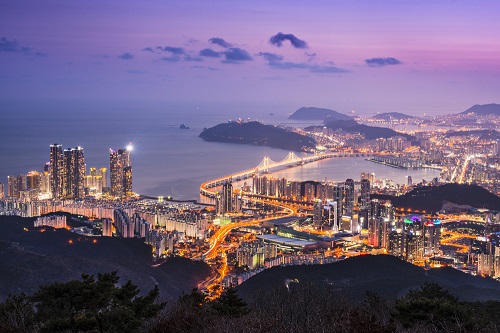 There are a number of recruitment agencies covering Korea, as well as online job boards.
What Is The Recommended Format For CVs/Resumes And Covering Letters?
A standard format is acceptable, but it might be a good idea to have the headings translated into Korean.
Which Questions Are Illegal / Can Be Asked In An Interview?
Anti-discrimination law in Korea is not comparable with that of Western nations. The law, for example, does not prohibit discrimination on the grounds of sexual orientation or gender identity.
Qualifications And Training
You can, if you wish, sit the Korean Language Proficiency Test (KLPT). You will need to have your qualifications apostilled. Note that a university degree is a basic requirement for most forms of employment.