Taiwan is a successful and developing state, but it is not always easy for expats to find work and obtain an employment permit there. There are restrictions on the type of jobs that overseas personnel can apply for, due to a government policy on attracting skilled workers, although English teachers are still in high demand. The visa system is complex, with a large number of specialised visa categories, and although you can enter the country on a tourist visa, it is advisable (and much more cost effective) to go through the application process before you try to relocate. We will look at some of your employment options below.
What Are The Legal Requirements For Foreign Employees?
If you wish to work in Taiwan, you will first need a job offer. Note that there are strict restrictions on the kinds of employment that foreigners may take up. The Taiwanese government is particularly keen to attract highly skilled or professional personnel.
You will then need:
• a work permit, which authorizes you to work
• a work visa, which allows you to travel to Taiwan in order to take up employment
• an ARC, which allows you to live in Taiwan
Your employer must secure a work permit and visa for you, from the Workforce Development Agency (WDA) of the Ministry of Labor, or the Ministry of Education if you are a teacher.
You/your employer will need to submit:
• a work permit valid for at least the next 6 months
• a Work Visa Application Form, printed and signed
• two passport-size pictures, 35mm by 45mm without a border, taken within the last six months and on a plain white background,
your passport – this must be valid for at least another 6 months and must have at least 3 blank pages
• a Health Certificate issued within the last 3 months (an original and a photocopy from a hospital appointed by the Centers for Disease Control of the Ministry of Health and Welfare of Taiwan, or a hospital in your home country. If it is from the latter, you must have it legalised by a Taiwanese embassy or consulate)
• any additional professional documents, such as relevant qualifications
If you are not in Taiwan, you can complete most of your part of the application online, although your nearest consulate may request an interview.
If you are in Taiwan and have secured a job offer and a work permit, you can upgrade your visitor visa into a resident work visa at the Bureau of Consular Affairs in Taiwan. However, you should note that it is substantially cheaper to apply for your work visa outside Taiwan: US$66 to US$132 at a consulate outside the nation, as opposed to US$2,200 to US$4,400 within the country (for single entry and multiple entry visas respectively).
Your visa will be valid for 3 months only and cannot be extended. After this period, you must apply for an Alien Resident Certificate (ARC), which costs around US$1K for every year of residency up to 3 years.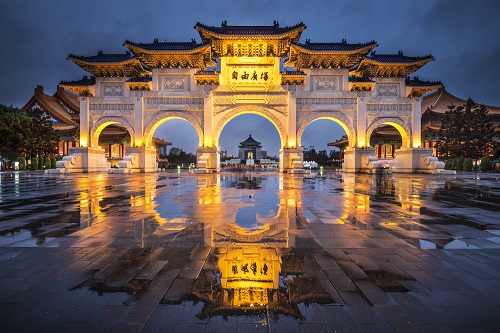 The Taiwanese government is keen to attract highly skilled or professional personnel.
Are Any Skills In Particular Demand?
Taiwan is restricting foreign employment entry to particular sectors. These include skilled posts in manufacturing, teaching, veterinary science, medical professionals, civil engineers and academics.
Some expats report that they have had the best response, with regards to interviews, with start-up companies in Taiwan.
Speaking Mandarin Chinese will be an advantage to you.
What Are Typical Working Hours And Annual Holiday Entitlement?
Taiwan works a 40-hour week, spread across five days. Typically, this means eight hours per day with a break for lunch. Businesses are usually open from 9 a.m. to 6 p.m., although retail companies can be open until 10 p.m. Banks usually close at 3.30 p.m.
Your annual leave will depend on the length of your employment. You will be entitled to three days off if you have been working between six months and a year. You will be entitled to seven days off if you have been working between one and two years.
If you are pregnant and have been working for a company for over six months, you will be eligible for maternity leave on full-pay for eight weeks. If you have been working for your employer for less than six months, you will receive the same amount of maternity leave, but at half-pay.
Minimum wage is currently set at NT$23,100 (US$755) per month and NT$150 per hour.
Can My Spouse Work?
If your spouse is under an ARC as your dependent, they can apply for one of two types of work permit for part-time employment. However, your spouse's work permit may not exceed the length of your own work permit.
Are Speculative Applications To Companies Common?
It is common to make speculative applications to companies. Expats recommend approaching hiring managers directly. You can find their contact information online.
What Is The Best Method Of Finding A Job?
You may want to consider a recruitment agency. Alternatively, there are two main job boards covering Taiwan, including 104.com. This is, however, in Mandarin, so unless you speak the language, you might find it difficult to navigate.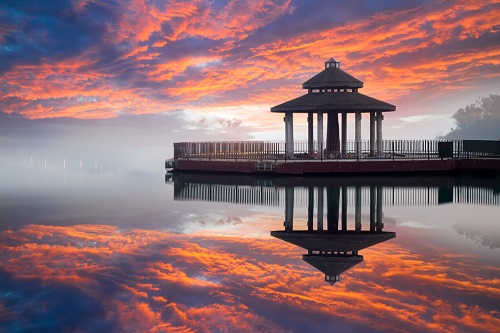 There are two main job boards covering Taiwan.
What Is The Recommended Format For CVs/Resumes And Covering Letters?
A standard CV/resume is acceptable, but you may want to consider having this translated into Mandarin.
Which Questions Are Illegal / Can Be Asked In An Interview?
The Employment Services Act is extremely comprehensive and prohibits discrimination on the basis of race, class, language, thought, religion, place of origin or birth, political affiliation, gender, gender orientation, sexual orientation, age, marital status, appearance, facial appearance, disability and trade union membership.
Qualifications And Training
You will need to show proof of your qualifications relevant to your job post, since the government is seeking to attract highly skilled workers. You will need to have copies of any qualifications apostilled and they may need to be certified by a government-approved Taiwanese institution.