The banking industry in Spain experienced significant expansion in the early 21st century, only to take a huge knock when the 2008 housing crisis hit. During this economic slump, many regional savings banks either closed or merged with other banks. However, Spain's economic growth seems to be improving, with the country's GDP growing by 2% in 2019. This figure might start to taper off rather than increase if the political situation remains unstable.Recent statistics show that there are around 141 banks in Spain, running services from over 27,000 branches across the country. In fact, Spain has one of the highest bank branches per capita on the European continent. The Spanish banking system is fully integrated with the international financial market. At the helm is the Spanish central banking authority, Banco de Espana. Banco de Espana also serves as the national regulator of banking in Spain.
Banking options for expats
Spain offers a variety of options when it comes to banking. It has large internationally operating banks, as well as smaller regional banks. Online banks are also popular throughout Spain. In terms of services, there is a comprehensive list to choose from.
International banks
You will find several big-name banks in Spain that have branches in major cities and towns. These international banks typically have the most comprehensive range of expat-friendly services. Some of the biggest international banks in Spain are: Barclays, Citibank, Deutsche Bank, HSBC, and ING.
National banks
Spain has a number of big national high street banks (bancos), including banks that operate in other countries. The bigger banks in expat-populated cities are likely to have English-speaking services tailored towards the needs of expats. The main Spanish banks are: Santander, Banco Bilbao Vizcaya Argentaria (BBVA), Caixabank, Bankia, and Banco de Sabadell.
Regional banks
There are also many smaller regional banks (cajas) in Spain. These tend to be mostly state-owned or cooperatives. Regional banks tend to operate mainly as savings banks on a local level. They are the least likely to have expat-friendly services or multilingual staff, and they will offer a more limited range of services than the national or international banks.
Online banks
Spanish residents can choose to open an account with an online (or mobile) provider. This option allows greater access to your account and wider services at a low cost. Online banks in Spain include: bunq, N26, and Revolut.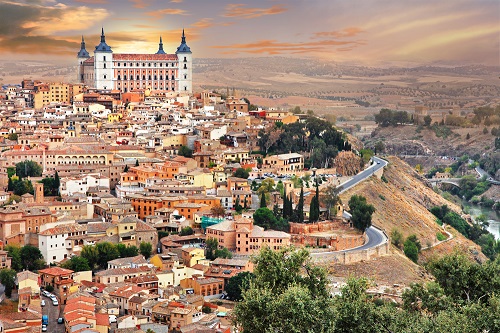 Spanish residents can choose to open an account with an online (or mobile) provider
Banking services available in Spain
The exact services provided by each bank in Spain will be slightly different. Accounts fees, perks, and services will vary depending on the level (regional, national or international) of the bank, as well as the type of account you select. Typically, the options available are:
• Current accounts
• Loans and overdrafts
• Mortgages
• Savings and investments
• Insurance
• Digital and online banking
• Mobile banking
• Business banking
• Expat services
• Offshore banking
If you are unsure about what type of account you need, it's a good idea to speak to a financial advisor at your bank of choice. They can help you decide what type will be the best fit for you, based on your personal finances and requirements.
How to open a bank account in Spain
The process of setting up a bank account in Spain is incredibly relaxed (as with everything else in Spain!) and very straightforward. You will only need to have a few things ready before you can go into the bank and set up an account.
Non-resident account
You can open up an account with most main banks in Spain either before you move or once you have arrived in the country. Non-resident accounts can be held in foreign currencies and normally have higher fees than the standard resident account. In order to open a bank account in Spain from abroad, you will have to set up a non-resident account. You will need to provide a certificate of non-residency as well as a valid photograph ID.
Resident account
If you are residing in Spain, you will need various pieces of supporting documentation in order to set up a resident bank account. For example, you will need proof of ID, a valid passport, a photocopy of your passport biometric data page, proof of address, and your Spanish NIE number. The process is incredibly straightforward. You must simply visit a local branch of your chosen bank to present your supporting documents and fill out some application forms. Make sure you have your Spanish NIE number first.
The whole process doesn't take long at all, and the account should be opened within five working days. Bank cards should be sent out within two weeks.
Note: Regardless of whether you are a resident or not, you must be at least 18 years old to set up your own Spanish bank account.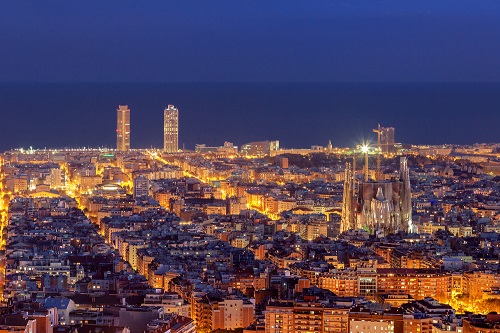 Regardless of whether you are a resident or not, you must be at least 18 years old to set up your own Spanish bank account
More about banking in Spain
Whilst the banking process itself is very straightforward, there are a few nuances to life and banking in Spain that may catch you out. If you've never lived in Spain before, there are a few aspects that may come as a surprise.
The standard bank opening hours in Spain are typically 8:30 a.m. to 2:30 p.m., Monday through Friday. Some banks, such as Santander and Bankia, operate late evening banking one evening a week (usually on a Thursday) and usually open on Saturday mornings from 9:00 a.m. until 12:00 p.m. or 1:00 p.m. However, you may find that the majority of the banks that offer extended hours only do so in the winter months. All banks in Spain are closed on Sundays.
Spain has a bit of a reputation for high banking fees, and a variety of charges can be incurred that might not even have crossed your mind. For example, charges can be applicable to debit card transactions, transfer fees, and even correspondence fees.
Exact banking costs in Spain vary, but most current accounts in Spain incur annual fees of around €15 to €20. It's always worth checking for any banking fees and additional costs with your chosen provider, before you sign up to an account. Don't be afraid to shop around.