Healthcare in Sweden is of a high standard throughout the country, and maternity care is no exception. The public health system is open to all residents, and any medical care you need — including childbirth — will be heavily subsidised by the state.You can also choose to take out private health cover in Sweden, and it is prudent to do this while you are waiting for your residency permit to come through, since they can take a long time to be processed. If self-funded without any insurance, maternity care can be hugely expensive, sometimes inching over 100,000 SEK.
Assuming you are covered by the public health service or your private insurance, then, what maternity care can you expect?
Maternity Leave In Sweden
Sweden has one of the best parental leave policies in the world. You can take up to ten weeks of maternity leave while you are pregnant, and each parent is entitled to 240 days of parental leave after the child is born.
Unlike in many other countries, this parental leave can be stretched out long after the birth: you are still eligible to take days as parental leave until the child is eight years old. Parental leave is paid for by the state, at 80% of your usual salary. By law, you can also reduce your general working hours to 75% of your normal workload until your child is eight years old.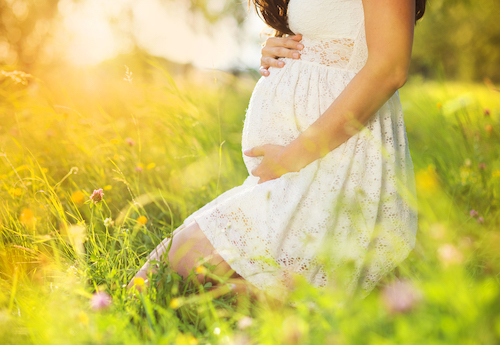 Sweden has one of the best parental leave provisions worldwide
If you are the one having the baby, and you are working in an industry that requires you to do a job that could potentially harm your baby during the pregnancy — such as a role that requires a lot of heavy lifting — then you are entitled to extra parental leave during your pregnancy. This is known as graviditetspenning and will be covered by the state at 80% of your normal pay cheque. Talk to your doctor to find out whether your job qualifies and how to claim your parental leave.
Pre-Natal Care In Sweden
You can only receive pre-natal care in Sweden through the public health service: you will not be able to pay for private care. Most checks are done by midwives, rather than doctors, and you might be able to arrange for the midwife who has seen you throughout your pregnancy to be there during the birth as well, although this will depend on staff availability.
If you think you might be pregnant, you can visit a pharmacy and purchase a pregnancy test over the counter. This will usually cost about 100 SEK. If the test is positive, and you want to go through with the pregnancy, then you will need to find a maternity clinic (mödravårdscentral) in your area. Details of your local mödravårdscentral can be found on your local council's website.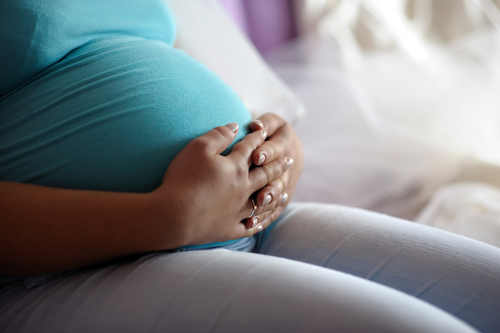 Pre-natal care is not available privately in Sweden
Once the midwife has confirmed that you are definitely pregnant, they will provide you with a pregnancy certificate. You should then send this certificate to the social security agency, who will help you to arrange your parental benefits.
You will probably find that you undergo fewer tests during pregnancy in Sweden than you would elsewhere. Your midwife will do a couple of ultrasounds to check how your baby is getting along, and you will also be required to have some blood tests, but other than that you will be left to your own devices throughout the pregnancy. If the midwife finds any causes for concern, they will alert your doctor who will book you in for an appointment to see if any action needs to be taken.
Pre-natal classes are an option in Sweden, but they are not available through the public health service, so if you want to go to these then you will have to pay for them yourself. You can either pay for individual classes or take out a package: most packages will cover all the basics from breathing to breastfeeding, and a package will probably set you back around 4000 SEK.
Giving Birth In Sweden
You can rest assured that you will be in excellent hands if you choose to have a baby whilst living in Sweden. The country has the lowest infant mortality rate in the world, and maternity wards are clean, well-equipped and comfortable.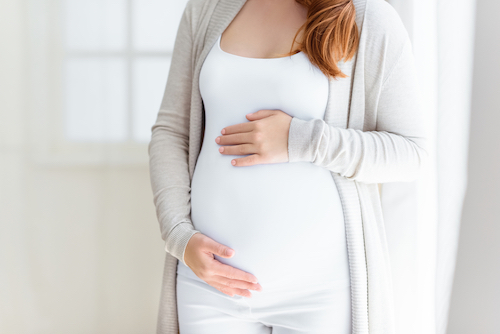 Sweden offers an excellent standard of maternity care
You will be charged around 1000 SEK per night for your stay in hospital. Most people are discharged within a couple of days, unless there are additional complications during the birth. Depending on where you live, your local council might provide home birth options, too. You can find out whether this is the case by visiting your local council's website.
Post-Natal Care In Sweden
After you have given birth, you will need to contact your local childcare centre (barnavårdscentralen) — again, details about this can be found on your local council's website — and arrange an appointment with them. They will assign you a childcare nurse who will keep track of your child's development until it reaches five years of age.
A childcare nurse will be assigned to keep track of your baby's development
Many people find it helpful to sign up with local groups and classes for parents, particularly if this is your first baby. Parenting groups can be a great way to make new friends and share tips and tricks relevant to the local area. Your childcare nurse might be able to point you in the direction of some good groups; otherwise, you can take a look online to see what is available.
Would you like to share your experience of life abroad with other readers? Answer the questions here to be featured in an interview!