Sweden enjoys a high standard of healthcare for all residents, including expats. Unlike in many other countries, there are no restrictions on who is eligible for healthcare, except that you need to be resident in the country. You will be able to enjoy public healthcare regardless of your age, pre-existing medical conditions, employment status, or length of stay.You can also take out private healthcare in Sweden, and many expats choose to do this to cover the period of time before their residency permit arrives, since this can take well over a year to be processed.
There is little difference between the quality of care in the public and private sectors: private healthcare has only been available since 2010, and since just 10% of the population have private health insurance, most doctors who work in the private sector also work for the public health service.
There are reports of waiting times for non-urgent procedures being shorter if you go down the private route, but the level of care you can expect ot receive when you are seen by a medical practitioner will be the same.
Advantages Of The Swedish Health System
Sweden has an excellent reputation for all forms of healthcare, from maternity care right through to end-of-life care. It has one of the lowest infant mortality rates in the world — just 2.5 deaths per 1,000 births — and it also has an ageing population who enjoy excellent healthcare in their final years: almost 20% of the population are over 65.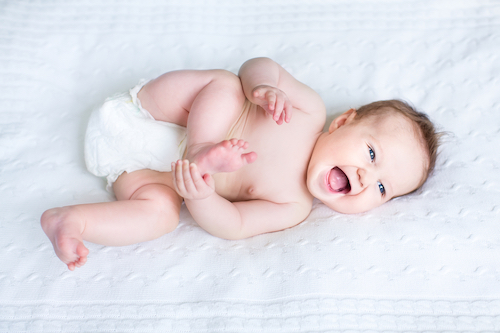 Sweden particularly excels at maternity care
Care for the elderly is usually provided in their homes; 70% of elderly people living in Sweden are cared for in this way. Sweden spends 3.6% of its GDP on care for the elderly: more than twice the EU average of 1.7%.
Access to care is excellent, particularly in the cities, although Sweden's rural population enjoy better access to medical care than they would in most other countries too. The majority of doctors — especially in the larger cities — will speak good English, and you are entitled to an interpreter if you cannot understand enough Swedish to comprehend what is happening during your appointment.
The healthcare infrastructure in Sweden is up to date, with modern machinery and excellent diagnostic testing tools. The level of information available about the healthcare you need and how and where to receive it is good as well: you can call 1177 any time of the day or night to find out whether you will need to visit a doctor urgently, go to the emergency room, or wait to book a non-urgent appointment. 1177 representatives will be able to speak English and sometimes other languages, or will be able to pass you on to someone who can. The 1177.se website also provides a useful repository of information in a range of different languages to help you navigate the healthcare system there.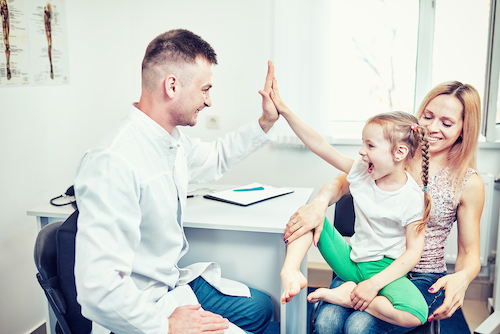 Most people report being treated well by their doctors in Sweden
People have good things to say about their doctors' attitudes, as well: a remarkable 90% of patients report having been treated well by health professionals. And the country is always looking to improve on its already excellent standards: Sweden has some of the most well-developed quality registers worldwide, which means the government is able to keep track of how people are rating the care they receive, and what could be done to improve care for all residents.
On average across the EU, rates of hospitalisation for chronic conditions are 45.8 per 100,000 people, according to the Swedish Healthcare website. In Sweden this number is much lower, at just 22.2 per 100,000 people, indicating that ongoing care for chronic conditions, as well as care to prevent chronic illnesses from getting worse, is much better in Sweden than almost anywhere else in the European Union.
Criticisms Of The Swedish Health System
Few people have anything negative to say about Sweden's health system: a remarkable achievement. However, studies into healthcare here do pinpoint some challenges that will need to be addressed in the near future, before they become problems.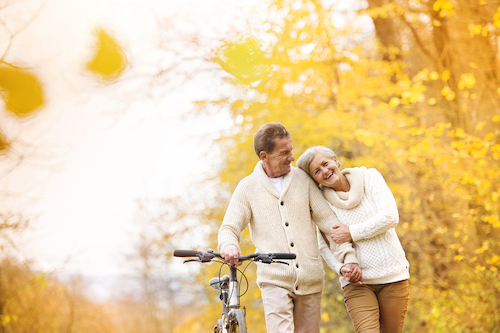 An aging population is a cause for concern in Sweden
An aging population is one of the main challenges to the health system. Currently, older people enjoy an excellent level of care, and the number of people who manage to receive treatment in their own homes is unusually high. As the average age of the population increases, however, this will put an added strain onto the health system.
Chronic illnesses are another cause for concern: Sweden has an excellent track record with caring for these conditions, but an increase in the number of senior citizens goes hand in hand with a rise in the number of people living with chronic illnesses, which means the health system will have to work hard to maintain its excellent reputation.
There is a level of disparity between the standard of care you can expect to receive in metropolitan areas compared to rural areas, and this is sometimes a cause for complaint for people who live far away from the major cities.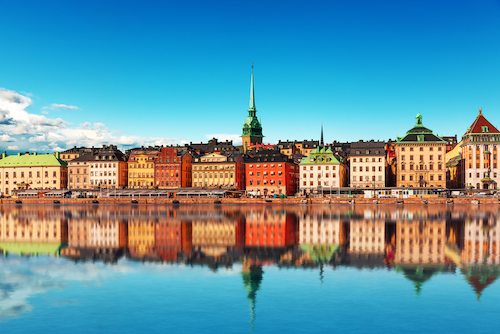 Standards of care are better in cities than in rural areas
However, in reality the gap between rural and metropolitan when it comes to access to services is much smaller than it is in most other countries around the world, so although there is still room for improvement, you will almost certainly find care in rural areas to be better in Sweden than in most of the other countries you have lived in.
For expats, the time they have to wait before being able to access the public health system can make things difficult and expensive in the interim. Sometimes, processing a residency application can take up to eighteen months, and in the meantime you will have to work out a way to pay for your own medical care.
Would you like to share your experience of life abroad with other readers? Answer the questions here to be featured in an interview!