If you are moving to Sweden for more than three months, then you will be able to take advantage of their excellent public health system. However, in order to register for public healthcare you will need proof of residency and a personal ID number. Residency permits can take up to a year and a half to come through, although applying online can speed up the process slightly. In the meantime, many expats opt to take out private health insurance to make sure they are covered.Private healthcare in Sweden can be very costly if you do not have cover from an insurer. Having a baby in a Swedish hospital without any kind of cover, for example, can set you back up to 65,000 SEK (£5,500 GBP / just under $7,000 USD), even if there are no complications during the delivery. Taking out private health insurance can make the cost of healthcare in Sweden easier to handle while you are waiting for your residency permit to arrive.
Health insurance in Sweden is generally not too expensive — on average it costs under 400 SEK per year — although the amount you need to pay will depend on the choices you make. Some of these, such as making sure you are covered for any pre-existing conditions, will be things you need to include in your policy, but there are some measures you can put in place to keep costs low.
Selectable Options
Taking a careful look at the selectable options and extra add-ons when you are signing up to a health insurance policy is one of the best ways to save some money. Sometimes insurers will make it sound like a selectable option is necessary — but if it is possible to remove it, then it is worth thinking about whether it is something you really need.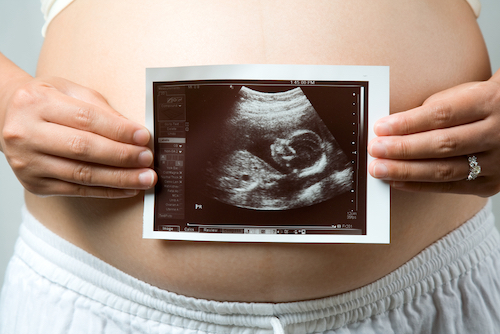 Maternity options are usually removable from private health plans
If you are not planning to have children, for example, then you can probably deduct the maternity care options from your policy. Bear in mind, however, that if you get pregnant by accident and then decide that you want to go through with the pregnancy, you might end up being landed with a large hospital bill if you have not kept this option as part of your insurance.
Sweden is a well-known destination for a number of winter sports such as skiing and snowboarding; and it is also a popular country with mountain climbers, rock climbers and long-distance hikers. For this reason, you might find that most of the policies you look at contain extensive options for medical evacuation in air ambulances to private hospitals near the mountain ranges; and even for evacuation back to your home country for treatment, in the event that you require a long convalescence. If you do not plan to take part in any of these activities, then removing them from your health policy could cut your costs significantly.
You do not need to worry about missing out on emergency treatment in Sweden: by law, hospitals must accept cases of life-threatening emergency and treat them accordingly.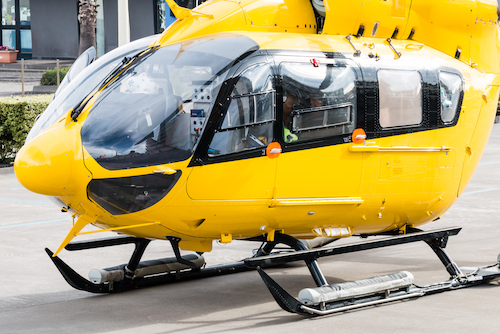 Emergency evacuation options might be removable
If you are registered with the public health system, then staying in hospital will cost you about 1000 SEK per night; however, if you have no health cover then you might be landed with a large bill once you are ready to leave the hospital. Having private healthcare that covers emergencies is therefore a prudent measure; but check to see which hospitals your policy will cover. It might be the case that you can remove some of the specialist hospitals, which are more expensive to stay in, and instead choose to be treated at a public hospital that accepts private patients too.
Repatriation of remains is a difficult subject to think about — few people are comfortable with considering their own mortality — but it is an important point for consideration when you are setting up a health insurance policy.
In the event that the worst happens in Sweden, what would you like to do? Would you rather have your remains cremated in Sweden and given to a loved one there, or would you want your remains to be transported back to your home country? The answer will of course differ based on your personal circumstances and what belief system you subscribe to.
A lot of insurers will include repatriation of remains as standard; but if your partner is living with you in Sweden, and they have no plans to return home if you die, then you might prefer your remains to be dealt with in Sweden. Even if you would rather be repatriated after death, take a look at how much this would cost without insurance — you might find that it is worth removing the option from your policy anyway.
Cost Sharing
Cost sharing is another option to consider when signing up for private health insurance in Sweden. You can either choose to pay a percentage of the cost of your care — the most common option — or sometimes you can choose what types of care you are willing to pay for.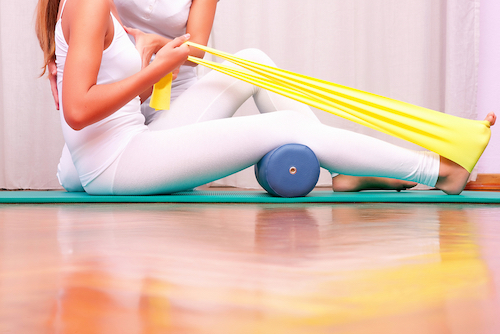 Paying for some of your treatments yourself can keep costs low
For example, if you rarely require prescription drugs, then perhaps you can choose a policy in which you pay for prescriptions but your insurer covers physiotherapy treatments, if this is something you use a lot of.
Increasing the voluntary excess on your policy will also bring the price of your monthly or annual premiums down, but it is important to do the maths and find out at which point the excess outweighs the benefits of lower premiums.
Sometimes it might be worth paying for your own care for certain medical needs. For example, if you visit an osteopath or chiropractor on a regular basis, then paying for this yourself might work out cheaper in the long run than trying to add it to your health insurance policy.
Would you like to share your experience of life abroad with other readers? Answer the questions here to be featured in an interview!