With its beautiful scenery and low unemployment and crime rate, Switzerland is considered one of the countries in the world with the highest quality of life and the nation's healthcare system matches this, ranking among the very best.The country's healthcare system is mostly organised, funded and overseen by its 26 cantons. The cantons also partly subsidise hospitals and care and nursing homes. The rest is co-financed by the Mandatory Health Insurance (MHI), which is regulated by the Health Insurance Act (LAMal), which came into force in 1996. Private health insurance is also available for those who want to top up their state care.
The federal government has limited involvement in the country's healthcare system, however it does share responsibility with the cantons and local municipalities in the promotion of healthy lifestyles and the prevention of health problems.
Switzerland requires its citizens and residents to have MHI, which is overseen by the Federal Office of Public Health. However, those on low incomes can expect the government to subsidise their MHI.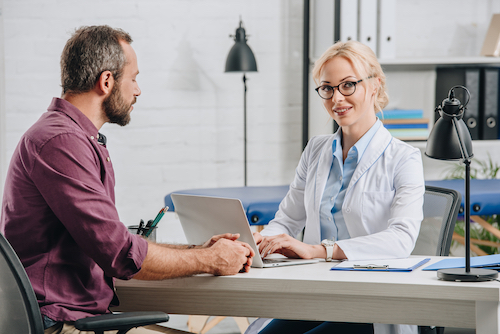 Those on low incomes will receive a level of subsidised healthcare
As the Swiss healthcare system is not tax-based and employers do not make contributions, those living in the country pay into the health insurance scheme directly and can take out additional private health insurance if they want to. As Switzerland has one of the largest private health care sectors in the world, there is a good choice of providers, and it's up to the individual to choose the one that suits them best.
Having Mandatory Health Insurance in Switzerland has many benefits. It covers basic medical costs, 50% of hospital transportation in emergencies, medicines prescribed by GPs, antenatal and post-natal care, prescribed physiotherapy, general health examinations, screenings for early preventions, vaccines, gynaecology appointments, and hospital stays (which are partly subsidised by the cantons).
Mental healthcare is covered if provided by a certified doctor. It is also covered if provided by non-certified physicians, such as psychologists or psychotherapists, if it has been prescribed by a qualified doctor and is offered at their practice.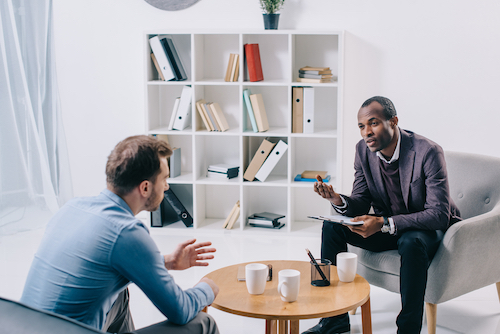 Some mental healthcare is also covered
Many Swiss residents take out supplementary private health insurance in addition to their MHI. Private health insurance premiums offer the following services and benefits:
• Increased choice of GP
• Patients can choose to see specialists directly, bypassing their GP, although many are referred by their physician
• Minimal waiting times to see doctors and specialists
• People on low incomes can request a premium reduction
• Almost all outpatient and inpatient procedures are covered
• Some types of complementary medicine, such as homeopathy, are covered by many insurance companies
• Patients are free to choose their hospital of choice
• Insurers or insurance premiums can be changed yearly, provided that notice is given to the insurance company
• Some insurance companies offer dentistry and optometry coverage too, although this will incur a higher premium
Non-residents, new residents and EU nationals
Non-residents living in Switzerland for under three months must pay for their health costs upfront and can claim reimbursement from the insurance policy they may have taken out in their country of residence, provided this covers costs incurred abroad.
European citizens living temporarily in Switzerland who do not hold residency status can use the European Health Insurance Card (EHIC) to cover their healthcare costs.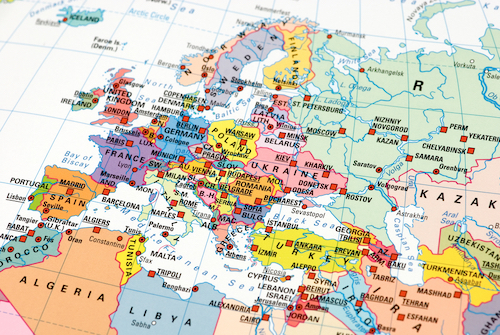 EU citizens can use their EHIC cards on a temporary basis
By law, those becoming Swiss residents are required to take out MHI within three months of their arrival in the country. Their policy will be retroactive, covering them from the day they arrived in Switzerland.
Women's Health and Maternity Care
The Swiss basic health insurance covers antenatal care (including classes), post-natal care, ultrasounds and maternity checkups from the 12th week of pregnancy onwards. Gynaecologist and midwife appointments are also covered, as are the costs of birth delivery, plus a week's stay in hospital after giving birth.
Whilst giving birth in a hospital is still popular in Switzerland, many women choose to give birth at home with the help of a midwife, or in birthing centres. Health insurance for babies and children is not automatically part of their parents' plans. Children need to be insured separately until the age of 18, at which point they will become responsible for choosing and paying their own health insurance.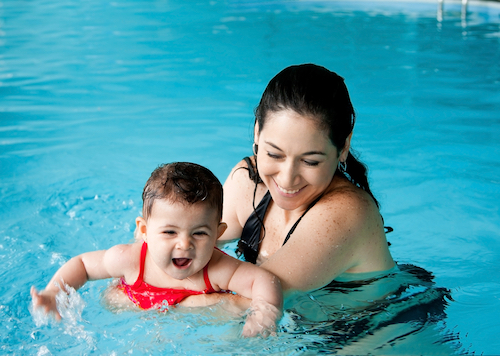 Parents must take out health insurance for their children
Newborns must have health insurance within three months of being born. The policy is retroactive from the day they were born. If parents fail to insure their baby within the first trimester of the child's birth, the child will be covered from the day the insurance policy is taken out, but it won't cover the costs the parents incurred since the day of the birth.
Medicines and Prescriptions
Switzerland is not a member of the European Union, so it is not part of the European Medicines Agency (EMA). Swissmedic (the Swiss Agency for Therapeutic Products)is the body responsible for pharmaceutical regulation and monitoring and new medicines approval. Swissmedic is an independent federal institution which works closely with foreign agencies.
Any medicine and medical devices for humans or animals must be approved by Swissmedic before they can be used or sold in Switzerland.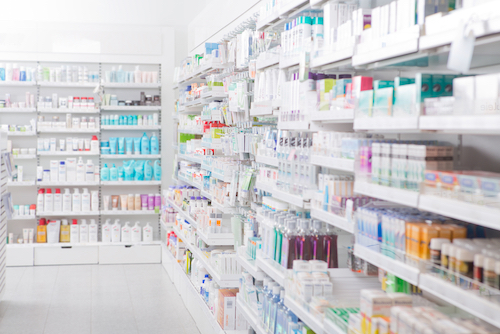 All medications need to be approved by Swissmedic
Pharmaceutical companies must prove that their products are effective and satisfactory and must apply to the Federal Office of Public Health before their medicines and medical devices are added to the Special List (SL). Once they are approved, medicines are covered by the MHI.
Downsides of the Swiss healthcare system
Whilst the Swiss Healthcare System ranks as one of the very best in the world, it also has a few challenges.
Compared to European countries, Switzerland's out of pocket expenditure is extremely high. According to the Organisation for Economic Co-operation and Development (OECD), in 2015 the country's out of pocket payment was 28% of its total health expenditure, compared to the OECD average of 20%. At 12.1% of its GDP in 2015, Switzerland's health spending is also higher than European Countries, where it averages 11.2%.
MHI cover is also becoming more expensive, and increasing faster than Swiss salaries. The basic insurance only covers 50% of medical transportation, such as ambulance or helicopter. Whilst a higher and more costly premium can of course be taken out, those on lower incomes with basic health insurance plans are better off making their way to hospital in case of emergency, as medical transportation can be very expensive.
Basic MHI only covers medical costs abroad in case of emergency, so those travelling outside of Switzerland regularly should choose a health insurance premium that fully covers them when out of the country.
Would you like to share your experience of life abroad with other readers? Answer the questions here to be featured in an interview!