Healthcare in Duchy of Luxembourg is of a high standard, and to some degree it includes both conventional and alternative treatment, whether or not you are signed up to the Caisse Nationale de Santé (CNS).Some private health insurance policies will cover a range of alternative therapies, so it is worth shopping around to find one that suits you.
What sort of complementary therapies are available?
You should be able to find a wide range of alternative and complementary therapies throughout the country.
Luxembourg has practitioners of acupuncture, naturopathy, osteopathy, homeopathy, massage and kinesiology. There are also a number of practitioners of Reiki and reflexology.
You will find meet-up groups for yoga in its various forms (Pranayama, Hatha etc), meditation and traditional Thai massage, and if you fancy something different, you can attend a meeting for Consciousness Hackers, "a global community exploring technology as a catalyst for psychological, emotional and spiritual flourishing." The website meetup.com has listings for an extensive number of groups and communities dedicated to alternative health, exercise, and spiritual development in Luxembourg, but you can also find groups and classes through Google.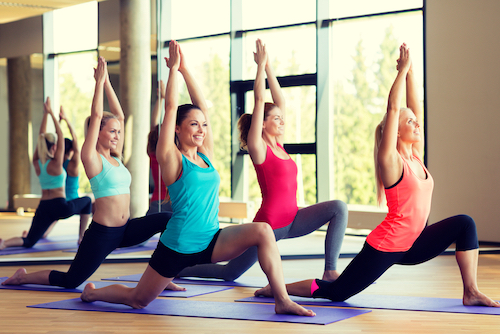 A number of yoga classes and similar options are available
Luxembourg also has a number of wellness centres and spa hotels: Hotel le Royal, Sporthotel Leweck, Le Clervaux Boutique (which also features a Hammam traditional Turkish bath), and more. A number of these are in the urban region of Luxembourg, but others are situated out in the duchy's lovely countryside.
The Yoake centre, in the city of Luxembourg, runs a variety of spa and wellbeing experiences and therapies, and also runs wellness retreats both in Luxembourg itself and abroad (Andalucia and Mexico).
There is at least one medical herbalist in Luxembourg city, which also operates as a pharmacy. Herbalism will not be covered under the national health scheme, the CNS does cover some other complementary therapies.
Are complementary therapies covered under the national health scheme?
The CNS will also reimburse you up to 80% for certain homeopathic remedies. Only your doctor is allowed to prescribe such a remedy, and they will not be permitted to prescribe most other forms of alternative treatment, though you may be able to obtain these over the counter or through your private health insurance provider, as some have policies which include alternative therapies.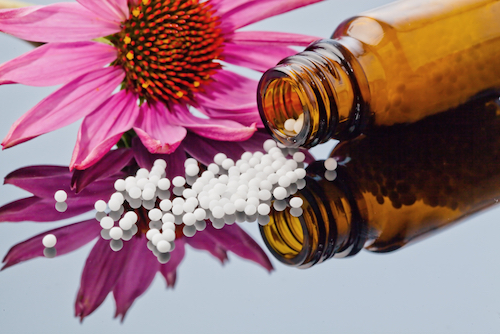 Your doctor can prescribe some alternative medicines
The Luxembourg authorities, working closely with the Luxembourg Association of Osteopaths (ALDO), have recently recognised osteopathy as a legitimate form of treatment and there are a number of practices throughout the country. As soon as it becomes law, osteopaths will be able to negotiate with the CNS over rates of reimbursement.
Osteopaths must obtain permission from the Ministry of Health in order to practice, will be placed on an official register, and will need to be qualified through a Master's degree in Osteopathy. Under the new legislation, special provision will be made for osteopaths who don't have a degree but who have been undertaking their profession for 10 years or longer.
A minimum of 40 hours' annual training will be required and professional insurance will be mandatory. You won't need a prescription or a doctor's referral to seek out the services of an osteopath except in certain cases. If you are seeking treatment for a child under the age of six months, you will need a doctor's referral.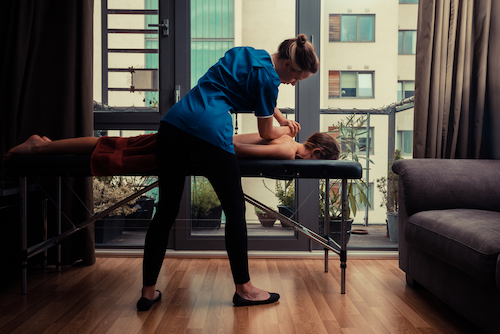 Osteopathy is now being regulated in Luxembourg
You may have seen in the press that Luxembourg is the first European nation to legalise cannabis, both for medical and recreational purposes. Currently, medical cannabis is available and recreational cannabis will follow. The authorities say, however, that the substance is unlikely to be available to non-residents of the country: a move designed to combat drug tourism.
Under the 2018 legislation, any doctor, provided they are a specialist or have undergone specialist training, can prescribe cannabis-based medication to treat patients suffering from conditions such cancer, neurodegenerative diseases, or chronic illnesses. The medication is supplied by the Canada Cannabis Agency and will be available only through some hospital pharmacies.
The Luxembourg League of Mental Hygiene offers wellness workshops, in addition to other forms of treatment for mental illness including counselling and psychotherapy. There is also a website for resources in the country for dealing with depression.
Would you like to share your experience of life abroad with other readers? Answer the questions here to be featured in an interview!