If you are an expat in Luxembourg, you should have no trouble in finding suitable dental and ophthalmic care to meet your needs. If you are registered with the Caisse Nationale de Santé (CNS), the country's national health insurance scheme, then you will already be covered for a certain amount of dental treatment and eye care under your state coverage.However, for a greater range of choice, you may also wish to take out private health insurance to cover any more complex dental treatment, or make out-of-pocket payments to an optometrist for a wider range of glasses, for example. Dental treatment in the country is considered to be of a very high standard and eye care is also good.
How to register with a dentist
You can choose your own dentist in Luxembourg: look in the telephone directory or online. You will need to show proof that you have registered under the national health scheme.
If you claim reimbursement for any healthcare costs, you will need to send:
• an original, paid and receipted invoice from your dentist
• a copy of the approved quotation from your dentist
• your 13-digit national identification number
If you have a dental emergency, your dental surgery's answerphone will have a recorded message advising you what to do if the surgery is closed. You may need to go to a polyclinic or the local hospital. If your child has a dental emergency, then you can seek treatment at the Centre Hospitalier Luxembourg (CHL) at any time.
To what extent does national insurance cover dentistry?
Basic dental treatment is covered under your insurance with the CNS. You should receive an annual amount of €60 for your dental care. While there are no public dentists per se in Luxembourg, most are associated with the CNS and can take patients who are covered by the scheme. When you go to the dentist, ask first how much your treatment is going to cost, and how much will be covered by national insurance: your dentist will be able to advise you accordingly.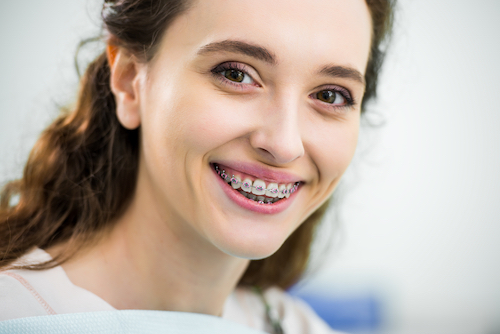 Ask your dentist to give you an idea of costs upfront
Health insurance in Luxembourg operates on a reimbursement principle, so you will need to make an out-of-pocket treatment for your dental care first and then claim it back. You can expect between 80 and 100% of reimbursement for dental care, and around 78% for any prescriptions involved in your subsequent treatment. The CNS says that you'll be eligible for 100% of reimbursement for the following treatments:
• orthodontics if your treatment begins when you are under 17: adult orthodontics are not covered by the CNS
• surgical extractions
• dental extractions, including root treatments
• gum and dental hygiene treatments every six months
• maxillofacial restorative prostheses
However, reimbursement for some dental treatments is capped under the national scheme:
• €120 per dental implant
• €75 per five-year period for periodontal surgery
• €50 for braces
You can expect 80% reimbursement for dentures and dental prostheses.
Note that reimbursement levels change over time: dental consultations, which are index-linked, have increased in price recently (from €38.60 to €43.70) without a corresponding rise in reimbursement levels.
Accessing private dental treatment
Private dental care is also an option in Luxembourg. You should check for any exceptions on your policy, such as any pre-existing conditions, and whether the dentist of your choice is covered by your provider.
For both public and private insurance, it is advisable to seek pre-approval from your provider for more advanced dental care, such as implants or crowns.
How to register with an optometrist in Luxembourg
You can look in the local phone directory or online to find your nearest optometrist, but do shop around as costs can vary.
Unlike many public healthcare systems across Europe, the CNS covers eye care in Luxembourg. It also covers glasses and contact lenses, but you may find that you don't have a great deal of choice, or that you won't be reimbursed for the full cost of any eye wear.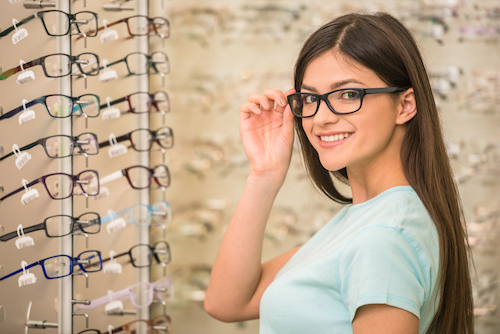 Eye care is covered by the national health system
There is a cap on frames of €30 and you will be given a choice from four men's frames and four women's frames. Fees for the actual lenses are agreed between the CNS and the country's optometrists. You will need a prescription from your optometrist, and if for medical reasons you need tinted lenses, you may need to pay extra. If your children need glasses, then this is covered under the national scheme until they are 14.
Contact lenses are reimbursed at 100% of the conventional rates if all the requirements for coverage are met. However, there are different levels of reimbursement for lenses and for glasses. If you're insured, and you don't meet all the criteria for coverage for your contact lenses but do meet them for your glasses, then you'll be charged a fixed fee: €30 or the cost of spectacle lenses if you had had them.
You'll only get full coverage if you're actually prescribed contact lenses for medical reasons (for example, corneal dystrophy or astigmatism). However, the state scheme does also cover eye examinations and trials for contact lenses. Remember to keep any paperwork and receipts if you do apply for reimbursement.
Accessing private eye treatment
You may want to claim under private insurance or simply pay out-of-pocket, depending on how often you need sight tests and to renew your eye wear.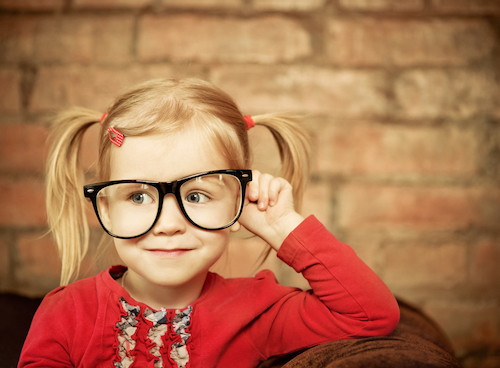 Children are fully covered up to age 14
Some expats in Luxembourg sign up with the Caisse Medico-Complementaire Mutualist (CMCM), who cover eye surgery at a rate of €2,000: €1,000 per eye. For glasses, you will be funded in the region of €500 per year for a 45-month insurance bill.
You will need to work out private versus out-of-pocket costs and factor in your public contributions into the national scheme, especially if you are changing your glasses every year.
Would you like to share your experience of life abroad with other readers? Answer the questions here to be featured in an interview!