The Taiwanese economy is among the largest in the world. The Central Bank of the Republic of China (which is also technically the central bank of Taiwan) was established in 1924. It is administered under the Executive Yuan of the Republic of China Government. The central bank regulates the activities of financial institutions and banks in Taiwan, providing an efficient and reliable banking system.Other functions of the central bank include: dealing with issues of currency, managing foreign exchanges, acting as a fiscal agent for the government (handling insurance, government bonds, treasury bills, etc.), and managing the country's monetary policy and payment systems. As well as remaining consistently stable, Taiwan has a sophisticated banking system (despite operating on a mostly cash-based economy), and expats have a wide variety of options to choose from when it comes to managing their finances.
Banking options for expats
What are the banking options available to expats in Taiwan? Is the currency restricted? Is it possible to open a multi-currency account?
If you intend to stay in Taiwan for any length of time, a bank account will be essential for everyday life. You will likely be familiar with some of the banks operating in Taiwan, such as Citibank and HSBC. Most of Taiwan still operates on the cash system, but many higher-end restaurants, bars, hotels, and shops will accept credit cards.
Up until recently, Taiwan had been somewhat lagging behind in its evolution of digital banking. However, mobile app payments are growing in popularity, and Taiwan now allows Apple Pay, Samsung Pay, Android Pay, AliPay, and Tenpay. Vendors who accept contactless payments and app payments will usually display a sign somewhere. An EasyCard or iPass can be loaded with money and used at various convenience stores and a few select coffee shops. Internet banking is sometimes available, but many banks do not have English versions of their websites.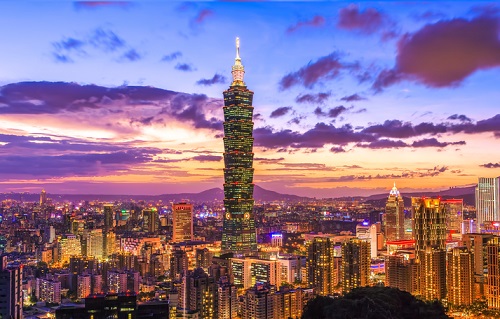 Taiwan now allows Apple Pay, Samsung Pay, Android Pay, AliPay, and Tenpay
It's best, whenever possible, to maintain your bank account in your home country, in order to keep up your credit rating and to pay any direct debits, loans or bills. This will additionally make life much easier in the event of repatriation. Many expats have reported struggling to open a new bank account in their home country after being "absent" for several years while living and working abroad.
As well as the typical standard accounts, there are various savings accounts and multi-currency accounts available in Taiwan. The multi-currency accounts can get a little complicated, due to the fact that the Taiwanese currency is restricted by China and is not freely convertible. This means that people who reside outside of Taiwan cannot freely buy and sell New Taiwan Dollars (NT). With a multi-currency account, you can hold NT and several foreign currencies, but you cannot freely convert between NT and a foreign currency. If you do not have a residence permit, you will have to go to the bank in person every single time you want to convert your foreign currencies to NT. If you have a residence permit/ARC, then you can do this online.
How to open a bank account in Taiwan
All the necessary documents you need to open a bank account in Taiwan and the process of opening an account.
In Taiwan, many companies have their internal payment system linked to a specific bank. This can mean that in order to receive your salary payments you will need to have that exact bank card/account. Therefore, you should talk to your employer to find out whether you need to open an account with a specific bank.
All banks in Taiwan are able to open a bank account for a foreigner, providing they can show a valid passport and a Record of ID Number in the Republic of China (ROC). This will come in the form of a document on an A4 sheet of paper, and you will need it if you wish to do business with a Taiwanese bank.
If you are a foreign national wishing to open a bank account in Taiwan, you must be at least 20 years old and have proof of a fixed place of address in the country. To open a local bank account, you must have an Alien Resident Card (ARC) and a valid passport. Americans are required to fill out additional forms to conform with FATCA standards.
In addition to presenting your passport, ARC, and ROC, you may be required to deposit a minimum amount in order to activate the account (the exact amount varies from bank to bank). If you have all the necessary documents (you may wish to check with the individual bank to see exactly what they require), then there is no reason why your account can't be opened the same day.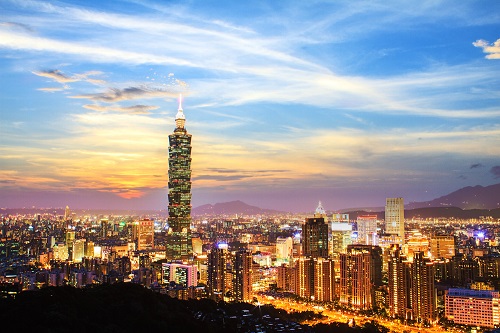 If you are a foreign national wishing to open a bank account in Taiwan, you must be at least 20 years old
More on banking in Taiwan
Banks that are popular with expats in Taiwan, bank opening and closing times, information on ATMs, debit cards, and credit cards.
Local banks that are popular with expats include CTBC Bank, Bank of Taiwan, and Taichung Bank. Expats wishing to open an international account with a bank they are more familiar with can visit a branch of HSBC, Barclays, Citibank, or Standard Chartered.
Banks in Taiwan are typically closed on Saturdays and Sundays, and they generally close at around 3 p.m. during the week. However, the exact opening times may vary depending on the bank and the region. You may find that some (mostly the international banks) open for a half-day, from 9 a.m. to 12:30 p.m., on Saturdays. Although many branches close at around 3 p.m. from Monday to Friday, some staff work until 5 p.m., so you are still able to make inquiries over the phone.
Taiwan's debit card market is somewhat underdeveloped in comparison to in other countries. With some banks, unless you specifically request a debit card (which can be used in shops etc.), you may only receive an ATM card to withdraw cash. The credit card sector, on the other hand, is thriving. In order to apply for a credit card in Taiwan, you will need a local guarantor (in addition to your ARC and valid passport). Bank transfers within Taiwan are free.