The banking secrecy and privacy laws of Switzerland are world-renowned. Starting as a way to protect wealthy European banking interests, Swiss banking secrecy was codified in 1934 with the introduction of the Federal Act on Banks and Savings Banks. Switzerland has essentially been one of the largest offshore financial centres and tax havens in the world since the mid-20th century.Unfortunately, this garnered a notorious reputation for illicit financial proceedings, tax evasion, and various other financial crimes, including the controversial protection of foreign accounts and assets during World War II. This sparked a series of proposed financial regulations seeking to temper bank secrecy, which ultimately ended in very little success.
In 2018, the Swiss Bankers Association (SBA) estimated that Swiss banks held US$6.5 trillion in assets, or 25% of all global cross-border assets. Switzerland's financial sector straddles several geographical markets, with main lingual hubs based in the likes of Geneva (French), Lugano (Italian), and Zürich (German).
Switzerland consistently ranks in the top three states on the Financial Secrecy Index and was named first on multiple occasions. According to the Organisation for Economic Cooperation and Development (OECD), total banking assets amount to 467% of total gross domestic product.
Banking options for expats
The Swiss economy is one of the most stable in the world and has not been involved in any conflicts for hundreds of years. Swiss law requires that banks have high capital requirements and strong depositor protection, which practically ensures that any deposits will be safe from financial crisis and conflict. With this in mind, there is little wonder as to why it is one of the most popular choices in the world for offshore banking.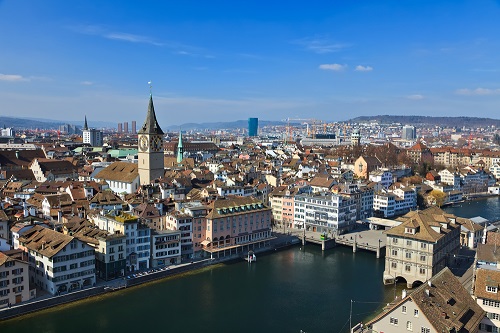 Swiss law requires that banks have high capital requirements and strong depositor protection
Prerequisites for Swiss banking
Swiss banks employ a strict level of scrutiny in evaluating official documentation of your identity. Make sure you check your chosen bank's requirements, in order to ensure that you have all the correct identification, record checks, and supporting documents. There is also a minimum age requirement for non-residents. In order to set up a bank account in Switzerland as a non-resident, you must be at least 18 years old.
Investing, asset protection, and offshore banking
Accounts held in Swiss Francs will earn a small amount of interest, but they will also be subject to Swiss withholding tax. With this in mind, the majority of foreign account holders opt to have their Swiss bank account in another currency. Switzerland is well known for providing various additional services, above and beyond simplistic banking. Many banks have vaults for storing gold and other valuables for their clients.
Privacy, discretion, and secrecy
The low levels of financial risk and the high levels of privacy are what attract so many to the world of Swiss banking. Swiss law prevents the bank from disclosing any information regarding an account (even its existence) without the account holder's express permission. The only exception to this is in cases where criminal activity is suspected.
The strongest level of privacy in Swiss banks comes in the form of "numbered accounts", which are identified internally by a number (instead of the account holder's name). This does not mean that numbered accounts are anonymous, as identifying information is still required to open an account, but only a small selection of staff will have access to the real names behind numbered accounts. Essentially, if you choose a numbered account, this will limit the number of people who know about it, and it will be more difficult to find.
For many legitimate, law-abiding citizens, choosing a numbered account is simply for additional privacy – increased privacy does not always equate to criminal activity. For example, wealthy individuals may want to stay under the radar to avoid becoming kidnapping targets or attracting other unwanted attention.
How to open a bank account in Switzerland
You will be required to fill out various forms and provide documentation to prove who you are and what you do. Due to special regulations regarding privacy, the level of scrutiny around official documentation of your identity is more strict than you may be used to.
You may find that there are some bank accounts that require a minimum balance to be deposited in order to activate the account. The exact amount for this can vary from one bank to another. For example, the required minimum balance can range from a few thousand dollars to millions of dollars.
It is possible to open a Swiss bank account from abroad, but you may be subjected to even more rigorous checks. You will likely need to prove your identity and provide your address details, proof of residence, and professional status. You will also need to detail the source of the funds you are wishing to deposit. You may even be required to provide work contracts, business information, and tax returns (amongst other potential documents), in order to determine that the funds have not been procured through illegal activity.
If you are looking at opening a basic/standard account for everyday use, the most simple and straightforward way to initiate the procedure is to simply visit a local branch in person, for which no appointment is necessary. Swiss banks tend to allocate an individual account manager to each customer, so it is worth making a note of the account manager who has been assigned to you, along with their contacts details (such as their direction extension phone number).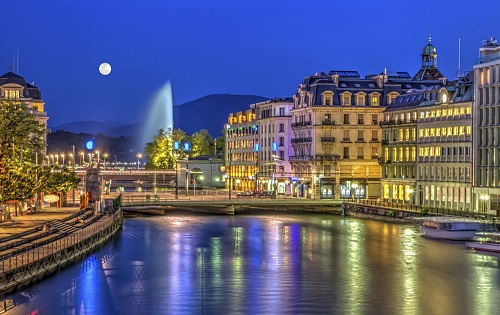 It is possible to open a Swiss bank account from abroad, but you may be subjected to rigorous checks
Before you visit a local branch, you need to make sure you have the correct documentation to hand. The documents required typically include:
• Authenticated copies of your passport
• Documents explaining your profession (such as tax returns, company documents, professional licenses, etc.)
• Proof of the source of your funds
• Personal information, such as your address and proof of residence, etc.
• Proof of employment or enrolment in an academic institution.
Accounts typically take from one week to one month to become active, so factor in contingency money, before you arrive, to last for at least a month.
More on banking in Switzerland
Banks in Switzerland are usually open from Monday to Friday from 8:30 a.m. to 4:30 p.m. Once a week, they extend their hours, but this typically operates on a local basis and may vary between towns and regions. Swiss banks are closed on Saturdays, Sundays, and public holidays. Money can also be changed at the Change/Cambio counter at major train stations.
UBS and Credit Suisse are the two largest banks in Switzerland, accounting for more than 50% of total deposits in the country. The general consensus seems to be that, in terms of digital banking services, Neon is currently the most preferred. In terms of traditional/standard banking, Migros Bank seems to tick a lot of the boxes for many people. It's worth shopping around and doing a bit of research to find a bank that provides the services and perks that most appeal to you.