Taiwan, an East Asian state neighbouring the People's Republic of China to the north-west, Japan to the north-east, and the Philippines to the south, is popular among expats for a number of reasons. From its delectable local cuisine to its efficiently organised public healthcare system (it is a global leader in certain fields of medicine), the country has plenty to offer. Taiwan often does well in expat polls about which countries are best to live in, and it also ranks as the happiest country in East and Southeast Asia on the United Nations' global happiness report.
Renting property
The cost of renting in Taiwan is relatively cheap. However, prices do vary depending on location. Taipei, for example, has much higher rental rates than anywhere else in the country, even though central apartments there are often very small and compact.
Security deposits are standard practice in Taiwan. Usually, landlords in Taiwan will require the equivalent to at least one month's rent as a deposit and one month's rent paid in advance. According to the Land Act, the security deposit paid should be capped at two months' rent.
The Land Act also states that annual property rentals cannot exceed an amount worth 10% of the total value of the property (land values are adjusted annually for tax purposes). If your landlord intends to increase your rent when you renew your contract, his tax liabilities will also increase proportionately. In addition to this, the Land Act details that any cash deposit made that accrues interest should either count towards rent payments or, upon termination of the tenancy contract, should be paid back to the tenant with said interest.
Where can expats find details of properties to rent?
You can find rental properties in Taiwan in a number of ways. Many expatriates choose to use real estate agents, but you can also ask other expats, use social media pages and expat forums, and check newspapers and local notice boards. These are cost effective methods, so long as you have an understanding of the language.
The most popular forum for expats in Taiwan is Forumosa. If you would like to search through Facebook groups, you may want to check out Rental Apartments in Taiwan, Looking for Roommates or Apartments in Taipei and Taiwan, and Taipei Taiwan Apartment Rentals.
Many expats and locals use property portals, such as Classifieds1000.com, and popular rental websites, such as Rentaltw.com, 591.com.tw, and Tealit.com.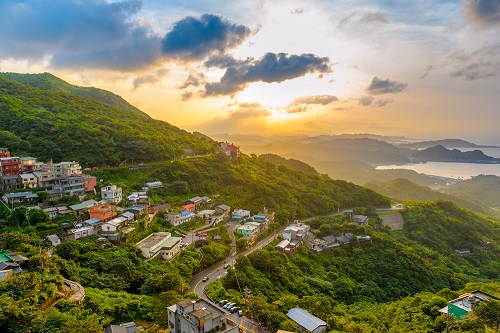 Many expatriates choose to use real estate agents to find property in Taiwan
What are typical rental prices in major expat destinations?
According to data statistics website Numbeo, a one-bedroom apartment in a city centre location costs around 13,987.96 NT$ (New Taiwan Dollar) per month in rent. This is equivalent to around £377.06 (GBP) or $468.98 (USD). An apartment of the same size in a less central location costs approximately 9,500.25 NT$ (£256.09 or $318.52)). For larger properties, the price increases drastically, with a central three-bedroom apartment costing an average of 32,778.30 NT$ per month in rent (£883.58 or $1,098.97), while its more suburban counterpart costs roughly 22,058.84 NT$ (£594.62 or $739.57).
Are there any challenges/problems in the rental process that expats often encounter?
Sometimes the weather in Taiwan can cause problems. Taiwan is particularly prone to cyclones and typhoons, so a good way to check whether the property has any leaks would be to try and view it on a rainy day – this is not always possible, but is worth a try! It is also worth checking the drainage system outside if you are on the ground floor, in case the property is prone to flooding.
It is also important to keep in mind that, regardless of whether you are renting through an estate agency or directly through the landlord, you should always read your tenancy contract thoroughly. If you are not proficient in Mandarin, it may be worth having the agreement translated. However, English contracts are not subject to Taiwanese laws, so make sure you sign the Taiwanese contract. Keep a copy of both for reference.
Buying property
Foreigners can buy houses in Taiwan, but since Taiwan is technically part of the People's Republic of China, China is able to impose various restrictions on them.
What is the typical house buying procedure?
In many circumstances, you may need to obtain government approval before you can make an offer on a property. Most expatriates choose to work with a local lawyer and/or estate agent to save themselves any extra hassle in the buying process. Depending on your language proficiency, you may also need to enlist the services of a translator.
Once you have received approval, the buying process is quite streamlined. The purchasing procedure in Taiwan is much the same as in many other countries, i.e. you make an offer; you pay a deposit; background checks and surveys are conducted, if necessary; and contracts are drawn up and signed. Once contracts have been signed, you will need to register with the Land Registration Office in order to officially change the ownership of the property.
Additional costs that you will need to research and budget for include:
Deed tax
Deed tax is levied on the transfer of the title of the real estate through sale, except where land value increment tax is in effect. As a result, the deed tax is levied only on buildings (not land).
Stamp duty
Stamp duties are imposed on the sale, exchange, donation, or subdivision of real property executed within the territory of Taiwan at 0.1% of the contract value.
Registration fee
Transfer of ownership of registered land and constructional improvement is imposed on the registration fee of 0.1% of the official value of the land.
Legal fees
Legal fees tend to be negotiable in Taiwan.
Agent's fee
According to the Real Estate Broking Management Act, prepared by the Department of Land Administration, the agency fees (payable by either the seller, the purchaser, or both) cannot exceed 6% of the transacted price for any single property transaction.
Notarisation fees
Notarisation is a certification issued by a court. The notarisation fees are based on a mandatory sliding scale.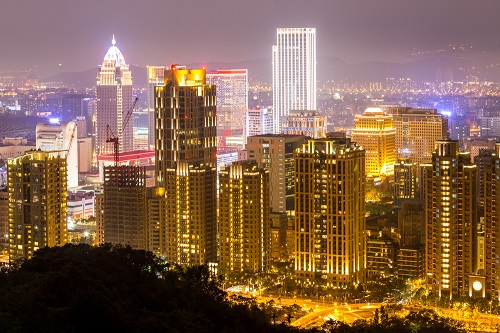 You may need to obtain government approval before you can make an offer on a property in Taiwan
Where can expats find details of property for sale?

Most expats choose to work with an agent. An estate agent should be familiar with local property laws, ensure you get a fair price, and be able to negotiate for you. Don't be afraid to ask around for recommendations for reputable agencies. Some well-known ones include
Century 21
and
YungChing Real Estate
. In addition to this, the websites mentioned in the rental section often list properties for sale as well.
You can also visit the area in which you would like to buy and look for notice boards. Red and yellow notice boards will advertise property for sale in the neighbourhood. If you find a building you like, you could try asking people who live there whether they know of any apartments for sale, as sometimes the best properties are not yet advertised.
Do local banks or other lenders issue mortgages to foreign nationals?
It is virtually impossible for a foreigner to get a mortgage without a Taiwanese co-signer or guarantor, and even then it can be a difficult process. Check whether your country has any reciprocal agreements with Taiwan, as this may work in your favour and allow you to obtain a mortgage. You will also need an alien registration card (ARC), and you will need to submit an application to the Ministry of Economic Affairs (MOEA) for approval.
If you are married to a Taiwanese national, you may want to put your spouse's name on the mortgage, which can even sometimes make you eligible for a "first home-owner's mortgage", which has a rate of 3%.
If you have a long-term relationship with a Taiwainese bank, this may help you when you are looking for a mortgage. In some circumstances, you may be able to take out an international mortgage with your bank back home or an internationally operating bank, such as HSBC.