Thailand's healthcare system was ranked sixth in CEOWORLD magazine's 2019 global healthcare index. Thailand offers a high standard of healthcare, and treatment can be both better and cheaper than in some Western countries. The majority of medical centres are based in the larger cities, especially Bangkok. There are far fewer doctors in rural areas, especially in the poorest regions in Northeast Thailand.
The medical sector is largely staffed by Thai nationals, but many doctors and consultants receive their medical training abroad. Thailand is dedicated to medical innovation, encouraging digitisation of services and supporting the adoption of new solutions, such as the use of medicinal marijuana, which is not widely accepted in Asian countries.
Thailand is one of the top five countries for inbound medical tourism, which accounts for an income of about $589 million, approximately 1% of overall tourism spending. Initially, tourists visited predominantly for cosmetic surgery, but they now also visit for orthopaedics, cardiology, spinal surgery, IVF, and transgender procedures. This has led to an increased number of small private hospitals, which have staff with a diverse range of foreign language skills.
In 2002, Thailand implemented their Universal Coverage Scheme (UCS), which provides healthcare for approximately three-quarters of the country's population. Because the scheme is funded from general taxation, it only applies to registered residents. This excludes undocumented migrants, stateless people, especially those from northern hill tribes, and refugees and asylum seekers.
In 2010, a specific policy was established to provide healthcare for native ethnic minorities and Thai nationals without documentation. However, it did not include provision for refugees and undocumented/illegal migrants. Nevertheless, by 2011, 98% of Thai residents were entitled to public healthcare.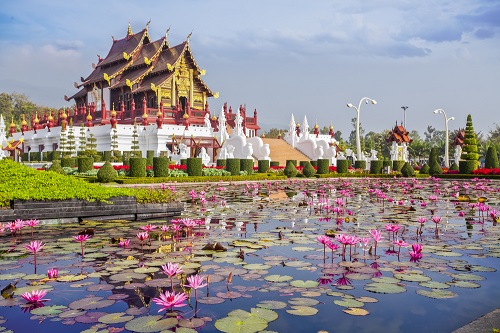 Even though medical fees are comparatively low, it is advisable to have suitable insurance cover. Services must be paid for in full at the end of any treatment. Unless your insurer has a specific agreement with the hospital, you will have to settle your own bill and provide receipts in order to be reimbursed. Pharmacies will only fulfil prescriptions after payment has been made. 
Public healthcare in Thailand
The Ministry of Public Health (MPH) has overall responsibility for the Thai public health system, including employing the workforce. The National Health Security Office maintains the national health budget, which is devolved to local government bodies to set budgets and allocation of resources.
In addition to general UCS taxation, specific funds are derived from the Ministry of Finance's Civil Servant Medical Benefit Scheme and the Ministry of Labour's Social Health Insurance. A surcharge on tobacco and alcohol excise duty, or 'sin tax,' managed by the Thai Health Foundation, provides additional funding for targeting particular health risks.
In September 2019, the MPH implemented a three-tier pricing structure for public health services. The first tier is for Thai nationals and citizens from neighbouring Laos, Cambodia, Vietnam and Myanmar. The second tier applies to tax-paying expatriate workers. The third and most expensive tier is for retirees and tourists. By law, all hospital pricing structures must be reported to the MPH.
75% of hospitals are run by the government, providing approximately 79% of hospital beds. Primary healthcare is delivered through a network of health centres supporting, or incorporated into, regional hospitals. Hospitals are responsible for secondary and tertiary care and operate a referral system.
The basic health services provided by the UCS also include immunisation programmes, ante- and postnatal care, family planning, medical and dental checkups, diabetes, hypertension and cancer screening.
Most general practitioners are located in health centres or hospitals. General appointments must be made in person. Hospitals operate a queuing system, and it is advisable to arrive early (at least by 6 a.m.). The queue system only remains open until all the day's appointments have been filled.
On your first visit, you must register with the hospital. Your hospital number will then be used for all subsequent appointments. It is possible, however, to register in advance. Most staff can communicate in basic English, but it might be advisable to take an interpreter.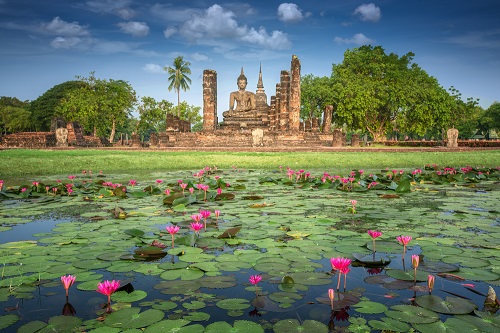 Some of the larger public hospitals offer 'premium clinics,' which have shorter queuing times, longer surgery hours, and more experienced doctors. The clinics' charges are understandably higher, but their income is set aside to support poorer patients who are unable to afford intensive treatments.
Private hospitals
Private hospitals, which make up about 20% of Thailand's hospitals, primarily focus on high-end populations and foreigners. They are mostly located in larger cities, such as Bangkok and regional capitals. Some of the larger hospitals serve as government contractors for the delivery of UCS services.
General appointments can be booked online, and private hospital websites provide English language interfaces. There are shorter waiting times for appointments, consultations are longer, and multiple languages are available, including English and Japanese.
Pharmacies
Private pharmacies are run by registered pharmacists, who can diagnose ailments and prescribe treatments, including antibiotics and certain controlled drugs. For minor conditions, seeing a pharmacist can obviate the need to visit a hospital.
Hospital services
Hospitals provide a network of emergency departments, offering first response, basic, intermediate and advanced life support. A referral system is implemented to ensure the appropriate specialist skills are offered where required.
Rehabilitation services are also provided to assist patients to return to independent living. Physiotherapists, supported by multi-discipline teams, are located in regional and provincial hospitals. Programmes for long-term care of the disabled and patients with chronic conditions are being developed, including home support, community care, assisted living, residential and nursing homes.
Thailand's palliative care initiatives mainly support cancer and HIV sufferers. Faith-based community facilities tend to focus on HIV, while hospitals provide hospice and palliative care for cancer patients. The National Cancer Institute operates a home care programme and regional cancer centres.
Outpatient mental health clinics are provided by public hospitals, some of which operate specialist inpatient units. In addition to dedicated psychiatric hospitals, there is a growing number of community based residential units.
Dental services are offered by private clinics, health centres and hospitals.