Whether you are already living in America or are planning to make the move, you will no doubt need to consider your healthcare options. From pricey health insurance policies to the Affordable Care Act (ACA) reform, healthcare topics often make the news. But overall, how does the quality of the healthcare system fare? Read on to find out.
How does healthcare in the USA compare globally?
There are numerous elements that affect how a service is experienced. For example, healthcare can be judged on customer service, availability, wait times and usage rates. Each of these factors must be taken into consideration when evaluating quality. However, receiving medical care is a personal thing, which makes it difficult to rate objectively.
Nonetheless, the Commonwealth Fund tried to do exactly this, by assessing the healthcare systems of 11 countries. Admittedly, given that there are 197 countries in the world, it's not the most comprehensive study. Nonetheless, out of the 11 countries ranked (Australia, Canada, France, Germany, the Netherlands, New Zealand, Norway, Sweden, Switzerland, the United Kingdom and the United States), the US came in last place.
The study collected data across two years and based its criteria on:
Access

Administrative efficiency

Care process

Equity

Healthcare outcomes
The results showed that the USA had the highest (per capita) health earnings but the lowest score for health outcomes, equity and quality. Additionally, it stated that: "The U.S. also had the highest rate of mortality amenable to healthcare, meaning more Americans die from poor care quality than any other country involved in the study."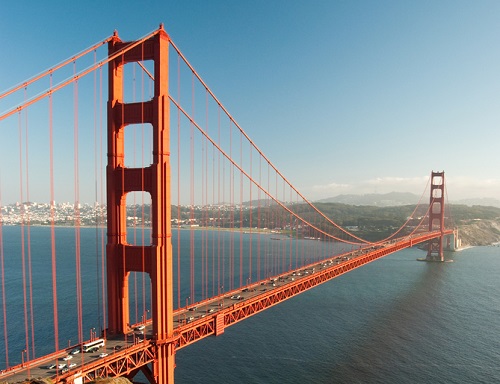 If you were to speak to everyday Americans, you'd be given mixed reviews. Some praise the service, while others claim that the care they receive is subpar. They criticise the extortionate expenses for healthcare, including birth control and required medication, and having to wait for prolonged periods for emergency treatment due to a lack of funding.
It's a complex system with mixed reviews. However, one thing is for certain: healthcare in America is expensive. So, if you're planning on living and working in the country, you'll want to have a comprehensive insurance plan in place.
Finding health insurance in the United States
Unlike many other countries, America doesn't have a national health service in place. Therefore, the industry is privatised, and American residents mostly have to fund their healthcare through private health insurance instead.
The application process for American healthcare will depend upon your residency status, which American state you're based in, and what you're eligible for. You can apply for healthcare through the following channels:
As standard, companies with over 50 employees must offer ACA-compliant health insurance to employees who work over 30 hours per week. Some employers also offer health insurance for employees' dependants. So, if you're relocating for work, it's important to check whether this applies to you and to what extent you will be covered.

The health insurance marketplace
Through this website, you can check your enrolment status and what you're eligible for, as well as compare different policies based upon state.

The state

(if it has a mandatory health insurance plan, which you can check

here

)
Depending upon your residency/citizenship status, you may be eligible to enrol into your state's health insurance plan.

You may wish to take out private insurance.
This tends to offer expats a bigger advantage, as it isn't limited to the United States and is often tailored specifically to individual medical needs. This is especially helpful for those who are chronically ill or travel often.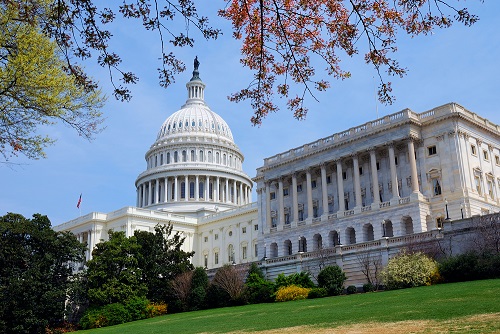 Whilst health insurance helps to reduce medical costs, it's important to know that most policies only offer partial protection. It is therefore advisable to ensure you've got some savings set aside in the event of a medical emergency.
How much does health insurance cost in the United States?
American health costs are amongst the highest in the world, and with no public healthcare service in place, competition in the insurance market is fierce. There is no cap on what monthly premiums could cost. Because of the high healthcare costs, it's recommended that you always have health insurance in place, whether private, through one of America's healthcare programmes, or through your travel insurance plan. This will ensure that you and your family are protected in the event of the unexpected, and it can massively reduce costs. For example, with a health insurance plan in place, you can expect to pay, on average:
GP visit: $90

Blood test: $30

ER visit: $150

MRI: $100

Xray: $50

Physical therapy: $75

Broken bone: $500 to $10,000, depending upon the severity

Hip fracture: $500

Heart surgery: insurance deductible + 10-50%

Brain surgery: insurance deductible + 10-50%

Baby delivery: $500 to $3,000
Without a health insurance plan in place, these treatments could cost you thousands. Prices of health insurance plans vary, depending upon individual circumstances, such as age, health condition and any pre-existing health conditions. You can expect to pay circa $16,000 for ACA-approved health insurance that includes dental and optical coverage, or around $12,500 for the same type of policy but through a provider that isn't approved through the Affordable Care Act.
At a first glance (perhaps even at a second and third glance too!), these figures seem steep. However, when you compare them to the costs you could be facing for treatment, you realise insurance is worth the peace of mind, if you're in a position to have it. For some example costs, click here. American healthcare costs—either through time off work or the medical costs themselves—account for 66.5% of all bankruptcies in America.
Because health insurance coverage varies between providers and no two people's health requirements are the same, it's vital to do your own research to find the most suitable policy for you. If you're not sure which companies to look at and would like help finding personal recommendations, then third party review sites or expat groups, such as this one on Facebook, can help guide you.