Turkey is a popular destination for expats seeking residence and work, particularly its beautiful city of Istanbul and its capital, Ankara. If you are interested in working in tourism and hospitality, the tech industry or English teaching, you will find suitable vacancies in Turkey, but the country's economy has recently taken a downturn and you may not find as wide a range of jobs as was previously available. There are a number of bureaucratic steps you will need to take if you are planning to relocate. Please read on for further details.
What are the legal requirements for foreign employees?
In order to work in Turkey, you must first secure a job offer, as your employer must apply for your work permit – you cannot apply yourself.
They can do so in two ways. Either they must apply through the Ministry of Labor and Social Security online, via the "e-devlet" service – this method is best if you are already in the country and have a valid residence permit – or by applying to the nearest Turkish embassy – this method is best if you are still in your home nation.
You will need to submit:
• a copy of your passport
• your visa application form
• a letter of sponsorship from your employer
• one biometric photo
You may also be asked for:
• a return ticket and proof of accommodation
• bank statements for the last several months
• evidence of health insurance coverage for the duration of your stay in Turkey
• your personal tax records for the last several years
• your up-to-date police clearance document
Your employer will also need to submit some documentation, including taxation documents.
If you are applying from outside Turkey, note that a work permit is equivalent to a residence card, so you will need to pay an entry visa fee, work permit certificate fee and residence fee respectively. You will need to register your residential address within 20 business days following your arrival in Turkey with the Directorate of Populations Registry (Nufus Mudurlugu) and/or Migration Directorate (Göç İdaresi).
You can apply for a work permit individually if you are self-employed, but in practice, these are rarely granted, and then only to people who have been a resident in Turkey for over five years. A new kind of visa, called a Turquoise Card, is supposed to be implemented to cover self-sponsorship in exceptional cases, such as some forms of entrepreneurship and investors, but this is still pending at the time of writing.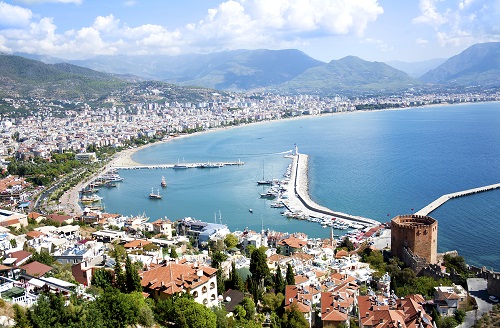 If you wish to be self-employed in Turkey, then you can apply for a work permit, but in practise, these are rarely granted.
Are any skills in particular demand?
The Turkish government has restricted some professions to Turkish citizens only. Therefore, as an expat, you will not be able to work in the legal, medical or mining sectors.
However, you are likely to be able to find work in tourism and English language teaching. You will need a TEFL certificate for the latter and ideally a university degree.
You may also wish to consider the possibility of secondment from your existing employer, or to approach one of the UK multinationals that currently has a base in the country. For example, Marks & Spencer, HSBC, Vodafone and BP all have Turkish branches. Google, Colgate-Palmolive and Red Bull also have bases in the country.
It is not essential to speak Turkish, especially if you are applying to an international company, but it is advisable that you pick up the basics of the language.
What are typical working hours and annual holiday entitlement?
Businesses open from around 8.30 a.m. to 5 p.m, or later in the case of retail. The legal working week is 45 hours, but in practice this is often not adhered to.
Annual leave will depend on how long you have worked for a company. You will be entitled to 14 days of annual leave if you have worked for an employer for between one and five years. There are nine public holidays.
If you become pregnant, you will be entitled to 16 weeks of paid maternity leave, split evenly between before and after the birth.
The minimum wage is currently set at €422.30 per month.
Can my spouse work?
Your spouse will need to be registered for a residence permit for the same length of time as your work permit. They will not be permitted to work as your dependant, but must apply for a separate work permit.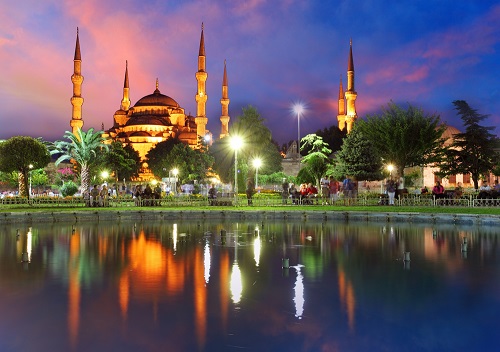 Your spouse must apply for a separate work permit, in order to work in Turkey.
Are speculative applications to companies common?
You can make speculative applications and, as above, there are a number of multinationals in the country.
What is the best method of finding a job?
There is a wide variety of job boards and recruitment agencies for specific sectors, such as TEFL. There are also several agencies that cover summer jobs, if you are interested in seasonal work in Turkey.
What is the recommended format for CVs/resumes and covering letters?
A standard CV/resume is acceptable, and if you are applying for work in the hospitality industry (for example, as a barman) you may not even be asked for one. If you are applying to a Turkish-speaking organisation, however, it is advisable to have your CV/resume translated into Turkish.
Which questions are illegal / can be asked in an interview?
Under Turkish law, discrimination on the basis of gender, race, colour, language, religion, belief, sect, philosophical and political opinion, ethnic origin, wealth, birth, marital status, health status, disability and age is prohibited.
Qualifications and training
If you are applying to a Turkish-speaking organisation, it is a good idea to have copies of your qualifications and training translated into Turkish. You may also wish to have your qualifications apostilled.