Your ability to find employment in the UK will depend to a certain degree on what happens after Brexit. However, the UK and EU governments seem keen to establish a reciprocal relationship that benefits all parties. For example, the UK government has recently announced that it does not intend to deport EU citizens who have not yet completed their full residency applications, even after Brexit has taken place. Work is still available in a wide range of sectors for third party nationals, and the UK government publishes an updated skills shortages list on the gov.uk website. London and the South East currently have the highest number of new vacancies.
What are the legal requirements for foreign employees?
If you want to work in the UK, you will need a visa, either for temporary or permanent work. If you are from the EU/EEA and are currently entitled to take up work in the UK during the transition period, during which the UK phases out its relationship with the EU, you can still take advantage of the existing regulations where EU/EEA workers are prioritised. The transition period is due to end on December 31st 2020.
Otherwise, as a third party national, you will need to apply for one of the various forms of visa. British employment visas operate on a points system, with a different number of points being assigned to each type. There is more information on this in the next section.
You can apply for a skilled worker visa if you are coming to the UK to take up skilled work, or a temporary visa if you are intending to work in the UK for a short period of up to two years. Investors and entrepreneurs may be able to apply for a 'high value' visa.
If you have a letter of sponsorship from an employer, you can apply for what is known as a Tier 2 visa, which is applicable to highly skilled third-party nationals. At the moment, this does not apply to citizens from EU/EEA states, but it may do once Brexit's transition period has finished. You can apply for a Tier 2 visa that lasts for up to three years, or for more than three years, although the latter is more expensive. Under this visa, you will be able to:
• work for your sponsor in the job described in your certificate of sponsorship
• do a second job in the same sector and at the same level as your main job for up to 20 hours per week (you must wait until you actually have the visa before you apply for a second job)
• do a job which has a shortage of workers in the UK for up to 20 hours per week
• do voluntary work
• study, as long as it doesn't interfere with the job you've been sponsored for
• travel abroad and return to the UK
• bring family members with you
A points system separates applicants into five categories/tiers. To be eligible for a visa, you must pass a points-based assessment, with a different number of points needed for each of the five categories. It works as follows:
30 points: you must have been assigned a certificate of sponsorship from your employer and met one of the following requirements:
• you are filling a shortage occupation role
• your employer has completed a Resident Labour Market Test
• you are switching from the Tier 1 Post Study Work category
• you are continuing to work in the same job for the same sponsoring employer (work permit extension).
20 points: you will need proof of an appropriate salary.
10 points: English language. To submit a successful Tier 2 General application, you will need to achieve a score of 10 points for your English language skills.
10 points: Maintenance. To meet the maintenance requirements, you must show evidence that you have available funds of £800. This needs to have been in your bank account for at least three months prior to the application being made.
Once you have been in the UK for five years, you can apply for permanent residency.
The gov.uk website has full details of the visa application process, including the associated fees. These are on a sliding scale, dependent on the length of time for which the visa applies.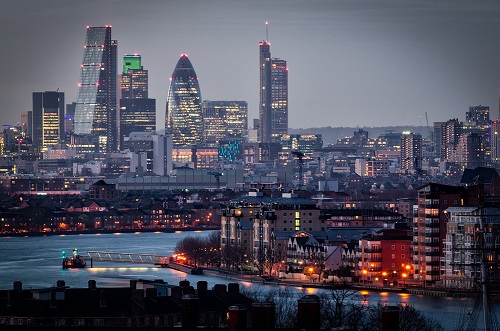 The gov.uk website has full details of the visa application process, including the associated fees.
Are any skills in particular demand?
Engineers of all varieties (civil engineers, electrical engineers, mechanical engineers etc.) are in demand and are listed on the UK government's skills shortages list.
Medical staff, including nurses, speech therapists and occupational therapists, are also currently in short supply.
The IT sector lacks qualified personnel, such as web designers and business analysts.
Teaching is another sector where there is a skills shortage, particularly in STEM subjects.
What are typical working hours and annual holiday entitlement?
Business hours usually run from 9 a.m. – 5 p.m., five days a week, although retail is usually seven days a week since the abolition of Sunday closing. The legal limit is 48 hours per week.
If you work full-time for five days per week, you will be entitled to 28 days of paid annual leave per year.
You can take up to 52 weeks' maternity leave, from 11 weeks before the expected week of childbirth, unless the baby is born early.
Minimum wage is currently set at £8.21 per hour.
Can my spouse work?
If you have a visa in the Tier 2 category, this can lead to Indefinite Leave to Remain, which is the term given for British settlement or permanent residency. In this instance, you will be able to bring your spouse, as well as any other dependants, into the UK.
With a spouse or partner visa, you can work in the UK without restrictions. You will be eligible for this visa if you are married to a British citizen or a person who has settlement status in the UK (i.e. someone who holds Indefinite Leave to Remain (ILR) status or Right of Abode (ROA)).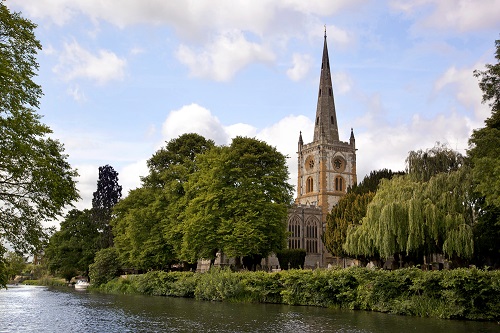 If you are married to a British citizen, or a person who has settlement status in the UK, then you will be eligible for a spouse or partner visa.
Are speculative applications to companies common?
Yes, you can make speculative applications to companies.
What is the best method of finding a job?
Online job boards or recruitment agencies are recommended, although you can also check the national press. EURES, the European job seekers' board, is also a possibility even during Brexit. The LinkedIn networking site might also be helpful.
If you are currently in the UK and seeking work, most towns have a job centre which you can visit in person.
What is the recommended format for CVs/resumes and covering letters?
A standard one-page CV/resume is common. You may need to have this translated into English if you are from a non-English speaking country.
Which questions are illegal / can be asked in an interview?
The UK has anti-discrimination laws to protect you against discrimination on the grounds of age, disability, gender reassignment, marriage or civil partnership, race, religion or belief, sex, and sexual orientation.
Qualifications and training
It is advisable to have your qualifications translated into English.