All permanent residents over the age of 18 and below the age of 65 are required to have healthcare insurance if they plan to remain in Turkey for longer than one year. Unless otherwise provided in reciprocal social security agreements between your home country and Turkey, you'll be subject to the following Turkish policy:"If the residence permit application is for a one-year or longer period, foreigners who are not insured by the general health insurance system under the law no. 5510 of the social insurance and universal health insurance are required to have private health insurance covering inpatient/outpatient treatment and medical expenses."
The only exception to this is for foreigners who are below 18 years old, and who are not within the scope of family insurance, or over 65 years old, in which case private health insurance is not required, assuming that all other requirements are satisfied in their residence permit applications.
So, for those between 18 and 65, the options for health insurance in Turkey are private insurance providers and the national health insurance programme run by the Social Security Institute. In terms of shared healthcare programmes, EU, US, Canadian, Australian, and New Zealand citizens do not currently enjoy the same reciprocal agreements in Turkey that member states have across the continent, so that is not likely to be a viable option.
However, foreigners usually prefer private healthcare, anyway. Turkish is the main language spoken by medical staff at public hospitals and clinics, while expats are more likely to find bilingual, English-speaking professionals in privately-run establishments. This is often the deciding factor in foreign residents choosing private insurance, rather than participating in the state-run healthcare insurance programme in Turkey.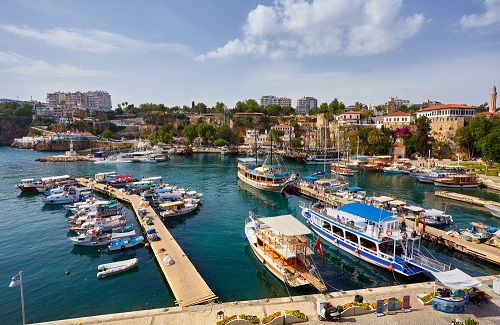 Expats are more likely to find English-speaking staff in the private sector in Turkey
It is worth noting that over the last 15 years or so, medical care in Turkey has become somewhat exceptional. Whether you are utilising state-run or private healthcare providers, medical care is highly accessible for foreigners, and private healthcare is extremely affordable compared to in Europe and the US. Even though many foreigners choose private health insurance, both because national health insurance is not available to foreigners in their first year of residency and because the costs are generally lower than in their home country, the quality across the board is very high.
In Turkey, private health insurance companies are competing with national health insurance, which keeps premiums low. While premiums will still vary based on your age, they can be found for half (or less) of the cost that residents of the US, the UK, and Australia might be used to. Affordability combined with high quality (and English-speaking medical practitioners) has led to Turkey experiencing a boom in medical care tourism. Currently, nearly 200,000 people a year come to Turkey for low-cost, high-quality care.
In addition to very reasonably priced private healthcare insurance, foreign residents with a minimum of one year of residency have the option to participate in the national health insurance provided by the Social Security Institution (Sosyal Güvenlik Kurumu or SGK.) Under this system, all residents registered with the Social Security Institution (SGK) can receive medical treatment free of charge in hospitals contracted to the SGK.
Even though Turkey has had a national health service of some type since the early 1900s, Turkey struggled to provide access to all that needed it while maintaining costs, ensuring high quality, and delivering favourable outcomes – similar to other countries when they set out to create a national system. By the late 1990s, Turkey's national health system needed a serious overhaul, and that is just what it got.
Beginning in 2003, the national health system was completely redesigned by a team of policymakers and advisors from both the public and the private sector. One of the biggest impacts of the redesign was a nearly 50% increase in doctors and nurses, which translated to better access and considerably shorter waiting times. Additionally, funding was increased, which allowed for further staffing and improved facilities, as well as reduced out-of-pocket costs and increased access for lower-income residents.
Before the project started, only 35% of Turkish residents were happy with their medical care. Recent surveys show that now, with the changes implemented, more than 75% of Turkish residents are extremely satisfied with the quality of care they receive through the public system.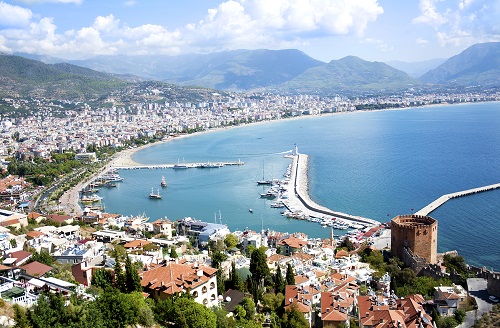 Beginning in 2003, the national health system in Turkey was completely redesigned
If you qualify for Turkey's national healthcare, you can register for a national health insurance card at your local SGK office. There is a cost for this insurance, which is based on your income, but it is quite reasonable, by international standards. Your premium is correlated to your income, but the majority of the cost is always paid by the SGK.
For those who choose to participate in the state health provider SGK programme, the policy can only be cancelled by leaving Turkey permanently. With your application, you will need to complete a required medical assessment form. You will also need to pay your first monthly fee, which you will continue paying every month of your residency. A person in their 50s can expect to pay around 272 lira, or around USD90, monthly.
For foreign students, there is still a premium to be paid, but it amounts to 4% of the current minimum wage. Students may register (or may be registered by their school) prior to fulfilling the one-year residency requirement. If your school applies on your behalf, you may even be able to receive international health insurance coverage in time for it to be active when you arrive.
You will find that, typically, your town will have a family health centre, which is like a local doctor's office. Consultations are free at these, as long as you have a residency permit or a passport. As this may be your first resource, it is a good way to keep your costs low.