If you are an expat who is resident and working in the UAE, the cost of any healthcare procedures that you undergo will depend on whether you are paying for your care out-of-pocket or whether you have private health insurance.The various Emirates do have public healthcare schemes, but unlike many countries, as an expat, you will be unlikely to be able to access these as citizenship tends to be difficult to obtain and is usually restricted to those of an Arabic heritage. We will look at some of your cost options below.
Accessing and costing your health procedures in the UAE
While you may not be able to register with the public healthcare system per se, your employer may have signed you up to a private health insurance provider as part of your employment package. This is mandatory in Abu Dhabi, and employers must provide cover for your dependents as well (this includes your spouse and three children: you may need to pay for a fourth child yourself).
In Dubai, too, your employer is now legally obliged to provide health insurance cover, either comprehensive or basic, from a government-approved insurer. In the northern Emirates (Ajman, Ras Al-Khaimah, Sharjah, Fujairah, and Umm Al-Quwain), it is not mandatory for employers to provide cover for their employees so you may need to take out your own private policy.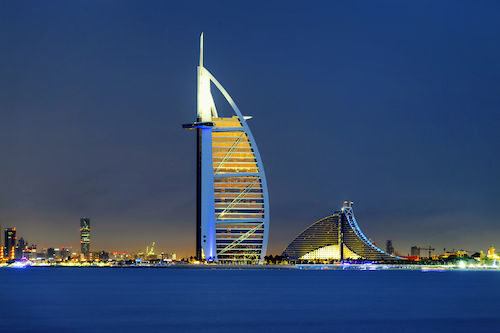 In Dubai your employer must provide you with health insurance
However, as of May 21st 2019, the UAE has started granting permanent residence under the 'Gold Card' visa scheme to "exceptional professionals." This includes "investors and exceptional doctors, engineers, scientists and artists." If this applies to you, then your Gold Card will entitle you to full residency, which includes the capacity to access the public healthcare system of the UAE.
You may need to utilize one of the public hospitals in the case of a life-threatening emergency, and will be allowed to do so as long as you present a health card from the Department of Health and Medical Services (DOHMS). To apply for this, you will need:
• a copy of your passport
• a covering letter from a sponsor
• a visa application copy
• two passport size photographs
• a completed application form
The cost will vary from AED 100 ($27) for under 9 years of age, to AED 300 ($82) for over 18s.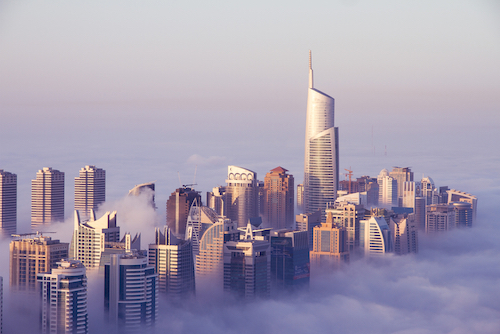 You will need a health card to access emergency care
Healthcare costs in the UAE tend to be expensive. This is for a couple of reasons:
1) The population of the UAE has a large percentage of expat workers and it is expected that expats will either be able to afford to pay out-of-pocket or will have health insurance already, since this is a criterion for residence in the Emirates.
2) The UAE is a destination for health tourism and procedures tend to be priced accordingly: it is anticipated that most health tourists will see a specialist straight away and costs reflect this.
Prescriptions
You will be able to access your prescriptions in the UAE, but there are very strict regulations about bringing medication into the country, particularly any medicine that has an alcohol base, such as some cough syrups. You can bring in a year's supply as long as you check with the health authorities to see if your medication is on a prohibited list. However, you may find it preferable to access your medication once you are actually on the ground. Most medicines are readily available and antibiotics and painkillers, for example, can be bought over the counter at the supermarket, as well as in one of the country's many pharmacies.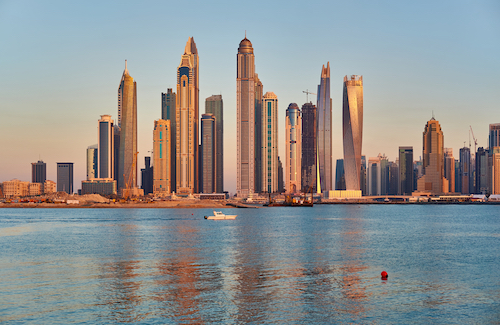 Some medications are banned in the UAE
Medication used to be comparatively expensive but the government has gradually been bringing costs down over the last few years, with the Ministry of Health cutting the cost of medications by 40% in 2013. Insurers are also trying to bring costs down by forcing hospitals and clinics to provide generic medication rather than brand names. However, costs are still relatively high: a 100-tablet package of Ibuprofen will cost you in the region of USD$21, for example. A 24-tablet package of Panadol will be in the region of USD$3-4. A 14-tablet packet of Omeprazole is around USD$48.
Make sure you keep any receipts, as you will need them to claim any reimbursements on your health insurance.
Cost of medical procedures
Medical procedures are expensive in the UAE, although standards are very good and the country – in particular Dubai – ranks highly in global healthcare comparison listings. In 2016, Dubai received 326,649 medical tourists, a number which is predicted to exceed 500,000 by the end of 2020. Dubai specialises in:
• orthopaedics
• dermatology
• ophthalmology
• cosmetic treatment
• dental treatment
• fertility treatments
The cost of procedures in the private sector will depend on the nature of the treatment and the individual provider, however costs are quoted in the region of:
• GP appointment: USD$40
• hip replacement: USD$10,600
• knee replacement: USD$16,150
• cosmetic rhinoplasty: USD$5000
Dental treatment in the UAE is also of a high standard. Costs of dental treatment will depend on whether you have a dental plan or are paying out-of-pocket, and on individual dental care providers, but some quoted costs are as follows:
• extraction (surgical or impacted): USD$299,00
• composite filling: USD$117
• laser teeth whitening: USD$700
• porcelain veneer: USD$476
• full dentures: USD$866
• dental implant: USD$1634
• root canal: USD$356
• inlay: USD$413
Check to see if any clinics offer discount packages for bulk treatments, and what is actually included in the price.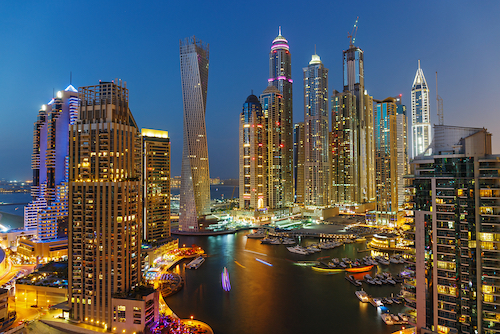 The cost of your treatment will largely depend on your policy
Ultimately, the cost of procedures in the UAE will depend on the nature of your private health insurance policy. A comprehensive plan with a local provider is likely to cost you on average from 5,500 AED ($1500) per annum to 10,000 AED per year ($2,720).
A basic coverage plan for a family of four will be around 17,000 AED ($4,630 USD) but can go up to 33,500 AED ($9,120) on a comprehensive plan.
However, you may prefer to register with one of the big international health insurance providers, most of which cover the UAE.
Would you like to share your experience of life abroad with other readers? Answer the questions here to be featured in an interview!