A Guide To Renewing Your Residence Visa In The UAE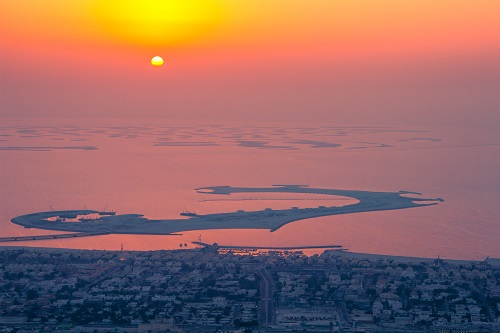 The United Arab Emirates has come a very long way in the last few decades. People from all over the world are drawn to the Middle East's most modernized cosmopolitan country because of its high living standards, quality of education, and career or entrepreneurial opportunities.In order to enjoy the benefits of this popular expat destination, you need to have all your residency permits and paperwork in place. The procedure could be lengthy and complicated, depending on your nationality and circumstances. Most outsiders also require a registered local sponsor in order to get a work permit and a residence visa.
The UAE is made up of 7 different Emirates and each one has its own department of residency and naturalization. Every department has specific requirements, which may differ from the others to a small extent. Your application will have to be made only to the Emirate where you would like to live and work. Since the procedure can be fairly long and complicated, it is best to get your application processed by a licensed visa agency. However, you will be liable to pay the agency and other fees, even though there is no guarantee of getting the visa approved or renewed.
The duration of your residency visa can vary from 2 to 3 years depending on your sponsor, as well as the terms and conditions of your employment contract or business venture. Do apply for an extension before the visa expires, to avoid any trouble. The grace period to stay on after the visa expires is only 30 days so it is best to initiate the renewal a few weeks in advance. The penalty to stay on after the validity of the visa is over is AED 25 (US $ 5.45; £ 4.26; € 50.2) per day. You will also have to go through the whole visa renewal process if you exit the country for a duration of 6 months or more as the existing residency will be rendered null and void.
In the recent past, the government of the UAE made a number of reforms to the residency visa renewal process. Read on to know more about the different requirements and steps for the procedure.
Finding a sponsor
Any foreigner who wishes to move to the UAE on a long term basis needs to have a sponsor. Most professionals get their employers to sponsor them as well as their families. In such instances, the organizations bear the entire cost for the main applicants as well as the dependents.
However, if your company is only willing to pay for you, it is possible for you to sponsor your dependents at your own expense, as long as you are on a valid employment or business visa.
The minimum required salary for a husband to sponsor his wife is AED 4,000 (US $ 1,089.03; £ 851.93; € 1,003.67) per month or AED 3,000 (US $ 816.77; £ 638.95; € 752.75) with a separate accommodation allowance.
An expat woman can sponsor her husband and family if she is a Category 1 Professional, which includes doctors, engineers and teachers. In such cases, the minimum salary drawn has to be AED 5,000 (US $ 1,361.29; £ 1,065.07; € 1,254.70) per month, with additional accommodation. Other professional wives, falling into categories 2, 3, 4, or 5, aren't eligible to sponsor their families; however, they can be looked at as sponsors if they provide the MOL contract and are drawing a minimum salary of AED 10,000 (US $ 2,722.57; £ 2,130.41; € 2,509.40) per month, with additional accommodation.
Documents required
It is absolutely essential that you get all the required paperwork for yourself as well as your dependents in place prior to initiating the visa renewal process. The authorities may decline your application if any of your documents are missing. Below is a list of paperwork that you will need to submit for yourself.
• Application form from an authorized typing center
• Original passport
• Medical test report from an authorized medical center
• Passport sized photograph with a white background
• Resident ID application form certified by the registration center at the Emirates Identity Authority (EIDA)
• Bank account number
If you have been employed in the private sector, you will be asked to submit a couple of additional documents, which include:
• A valid establishment card
• A valid trade or commercial license
• A labor card or a receipt for labor card renewal
• Original labor contract
A different set of documents will be required if you need to renew your spouse's visa. Do keep in mind that it is easier for a husband to sponsor his wife than the other way around. You will need to submit:
• Valid passport in original
• Original marriage certificate that has been attested by the issuing authority in your home country, the UAE embassy in your home country, and the Foreign Affairs department in the UAE
• Valid passport of the sponsor in original, with the valid visa page
• Original labor card and Emirates ID (for government and free-zone sponsors)
• A passport sized photograph with a white background
• Original labor contract for private company staff
• Salary certificate in Arabic (for government and free-zone workers)
• Medical test report from an authorized medical center
• Health insurance card
• Emirates ID card or the receipt, stamped by the legal authority
• Contract of tenancy, along with the latest paid electricity bill
You will need the same documents listed above if you are getting your child's residency visa renewed too. For children born in the UAE, an attestation from the ministry of foreign affairs as well as the embassy of your home country in the Emirates will be required. If your child was born in your home country, the original and attested birth certificates from the authorities in both nations need to be submitted.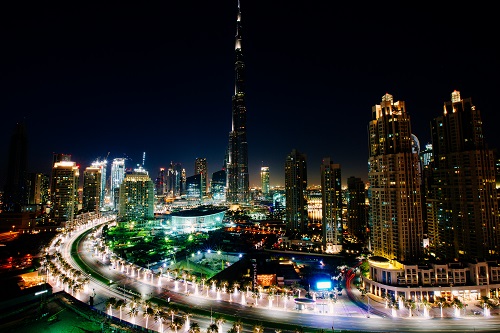 © Robert Bock on Unsplash
Once you have all the documents, visit the nearest authorized typing center at the immigration branches and ask for a residency renewal form.
Submitting the application
In the past, all expats had to exit the country in order to get their visas renewed. Fortunately, reforms in the law no longer make it mandatory for foreigners to crossthe border. Other improvements have also been made to the visa application and renewal process.
Applicants used to have to visit the General Directorate of Residency and Foreign Affairs headquarters or its external branches in order to initiate the renewal process. However, after the recent changes that the government made to the official procedure, people no longer have to go to the immigration department to apply for or renew their visas. These transactions can now take place at any of the approved typing centers. To know if you are at the right place for visa-related matters look for the Amer logo, which should be clearly displayed on the counters as well as the staff uniforms.
Take the completed form and all the required documents to the approved typing center and submit it to the representative. Your paperwork will be assessed, forms will be filled in online, and after you pay the fees you will get a submission receipt.
If the application is approved, you will receive a text message from the immigration department. This message is important as it helps you take the procedure forward and contains important information. Do therefore make sure that the contact numbers you provide to the representatives are correct.
The entire process should take no more than a week or two from the time you submit your application, if you have applied under the normal category. However, it is possible to expedite the procedure by paying an additional amount of about AED 100 (US $ 27.23; £ 21.30; € 25.09) and opting for the 'urgent' category.
For a normal application, write the Airway Bill number you receive via SMS on the Submission Receipt and take it, along with your original passport, to the closest Zajel office in your area. They will courier your passport to the immigration department office. You should be able to pick up your stamped passport from the same location after two working days. Alternatively, you may choose to have your passport delivered to you after it is stamped, but this could delay the completion by a couple of days.
If you have applied under the urgent category, once you receive the SMS, take your passport along with the Submission Receipt to the nearest immigration branch and get your visa stamped immediately. There is a 24-hour service available at the Terminal 3 Immigration Counter at the airport too.
Paying the renewal fees
The amount due for renewal of the visa is to be paid at the approved typing center. Typing charges will be calculated separately. The visa costs are:
For two years:
• AED 310 (US $ 84.40; £ 66.03; € 77.81) under the normal category
• AED 410 (US $ 111.63; £ 87.34; € 102.94) under the urgent category
For three years:
• AED 410 (US $ 111.63; £ 87.34; € 102.94) under the normal category
• AED 510 (US $ 138.85; £ 108.60; € 128.05) under the urgent category
These amounts do not include medical test charges, which could range anywhere between AED 270 (US $ 73.51; £ 57.49; € 67.75) and AED 700 (US $ 190.58; £ 149.05; € 175.66), depending on the options you choose.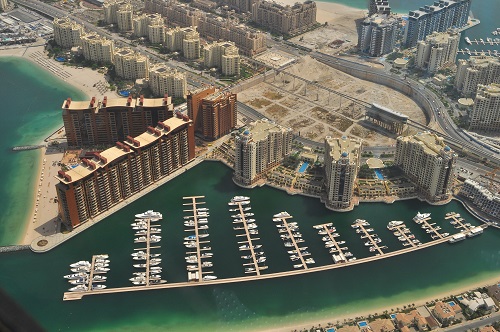 © Roman Logov on Unsplash
It is also important to keep in mind that the charges mentioned above are subject to change at any time, without any prior notice. To know about the latest fees and updates, you can call the immigration department on the numbers listed below:
• For Dubai: 800 5111
• For Ajman: 06 742 2255
• For Ras-Al-Khaima: 07 227 3333
Alternatively, a visit to the nearest typing center should also give you all the information you need.
Important contact numbers
It is possible to get detailed information on the residency visa renewal process by contacting the Immigration Call Center on 800 5111. Given below are the GDRFA branch locations for your reference:
Bur Dubai, Karama, Opposite Jafiliya Metro Station (Main Branch)
International Call Centre: +971 4 313 9999
AMER Service Call Centre: 800 5111
Working Hours: 7:30am – 8pm (Sun-Thu)
Dubai International Airport Terminal 3 (For urgent service only)
Gate No.2, Arrivals area
Tel: +971 4 707 5388
Working Hours: 24 hours a day, 7 days a week, including holidays
Dubai Airport Free Zone
Tel: +971 4 707 5619
Working Hours: 7:30am to 8pm
A'amal Center, Hyatt Regency
Business Centre, First Floor, Hyatt Regency Hotel, Deira
Tel: +971 4-707 5922
Working Hours: 8am to 2:30pm
Al Karama Municipality Center
Municipality Department, Al Karama
Tel: +971 4 337 4800
Al Manara Centre, Municipality Building
Near Metro Station: Noor Islamic Bank (Red Line)
Tel: +971 4 707 5969
Working Hours: 7:30 to 8pm
Um Suqeim Municipality Center
Municipality Department, Um Suqeim
Tel: +971 4 394 4424
DNATA Emirates Building
Near Clock Tower, Deira
Tel: +971 4 707 5946
Working Hours: 7:30 to 2:30pm
Hatta Passport Center
Near the Hatta Fort Hotel
Tel: +971 4 707 5693
Working Hours: 7:30 to 8pm
Bin Souqat Centre
Al Rashidiya
Tel: +971 4 707 5939
Working Hours: 7:30 to 8pm
Municipality Service Centre
Opposite Al Towar Mall, Qusais
Tel: +971 4 707 5162
Working Hours: 7:30 to 8pm
Jebel Ali Passport Center
Jebel Ali
Tel: +971 4 707 5440
Working Hours: 7:30am – 8pm
Deira Municipality Clinic
Near Deira Taxi Stand, Opposite Union Metro station
Tel: +971 4 707 5873
Working Hours: 7:30am – 2:30pm
Arabian Centre
Mirdif/ Al Mizhar
Tel: +971 4 707 5181
Working Hours: 7:30am – 8pm
Medical Fitness Centre (For urgent service only)
Al Safa , Near Co-operative Society
Tel: +971 4 707 5911
Working Hours: 7:30am – 2:30pm
Al Khail Mall
Tel: +971 4 707 5712
Working Hours: 7:30am – 2:30pm
DEWA – Wafi Mall
Tel: +971 4 707 5915
Working Hours: 7:30am – 8pm
Al Lusaily Medical Centre
Tel: +971 4 707 5291
Working Hours: 8am – 6pm
Festival City
Tel: +971 4 707 5260
Working Hours: 8am – 8pm
Do keep in mind that some of these centers levy an additional service charge of up to AED 35 (US $ 9.53; £ 7.45; € 8.78) for each transaction.
Latest Videos
Moving Home After A Decade Abroad
4 Ways To Take Care Of Your Health And Wellbeing When Living Abroad
5 Things to Know Before Moving to Sweden
This error message is only visible to WordPress admins
Important: No API Key Entered.
Many features are not available without adding an API Key. Please go to the YouTube Feed settings page to add an API key after following these instructions.
Latest Articles