When it comes to private banking services, expats will often be looking for an offering with innovation and value to help juggle work and life commitments at an international level.
While this article focuses on private banking services for expats working in the UK, the advice here is useful for British expats working overseas as well.While there are similarities, there are a number of differences between private banks and offshore banks.
Essentially, an offshore bank will offer accounts – usually savings and current accounts – which are located outside the expat's country of residence.
The account can be denominated in not just pounds but dollars, euros and a range of other currencies which helps those who have a salary which is not paid in Sterling. Private banks also offer offshore accounts, often located in the Isle of Man or the Channel Islands which have separate tax jurisdictions.
These accounts can be operated by phone, post or online and while they may not be for everyone, for those expats who live and work overseas or regularly travel abroad then they are a useful facility to have. Offshore banks can also be advantageous for expats who retire overseas, .
These offshore accounts often need large amounts of money to open, though some can be opened with just £1 and require regular deposits. They also, in most cases, come with a wealth manager to help the expat fulfil their earning potential. However, for high earning expats they may need something special that helps them more effectively – which is where private banks come in.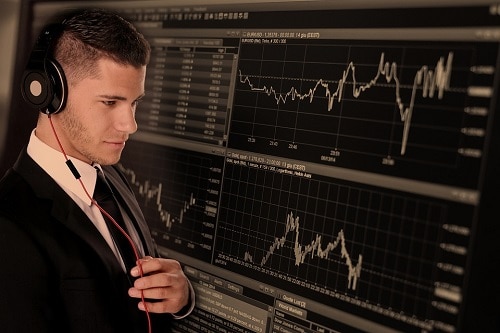 Private bank accounts come with individual wealth managers
© geralt on Pixabay
These are banks with strict criteria for clients and they endeavour to create an offering that helps expats in the UK, particularly those who are high net worth individuals, achieve their financial goals in life. This is why Barclays has recently unveiled plans to hire more than 100 extra staff for its private bank as it bids to win more business from wealthy expat clients.
Private wealth management
Banks around the world are increasingly breaking into private wealth management and are being attracted by the growing numbers of expat millionaires being produced from fast growing economies including China and India. These private banks aren't just offering an effective way for wealthy expats to utilise investment opportunities and mitigate their tax bills but also have other useful offerings. For instance, Barclays private bank has previously offered its expat clients help in finding the right school for their children and have even offered a chance for clients to play cricket with Andrew Flintoff, the former England star.
The biggest player in the private banking sector is UBS, which has around $2 trillion in assets under management and accounts for around 10% of the market. However, the private bank market isn't just about household names and major players, there's also a growing number of smaller private banks which offer wealth planning, investment management and private banking facilities for wealthy expats in the UK.
One of them, for instance, is Brown Shipley who offer a personal client relationship that delivers individual solutions to help meet an expat's financial and personal ambitions. The bank says that most of its clients are private individuals who are living in the UK, but they also offer their wealth management service to international clients.
For some families, the institution has been their bank for generations and for wealthy expats, for instance sports professionals playing in the UK, a private bank offers them a partnership as their career progresses. This means their financial planning expertise will help ensure the client will fulfil their financial aspirations.
And it's not just sports professionals playing in the UK; private banks also offer wealth planning for medical professionals and doctors from overseas who are enjoying a UK-based career.
For these customers, a private bank will:
• Help doctors with their NHS pension scheme to plan for their financial future
• For those outside of the NHS, help them understand their different pension option schemes
• Ensure their income is protected should they suffer a long-term sickness
• Help build a diverse investment and savings portfolio that is focused on the client's needs.
Ultra-high net worth individuals
Banks such as UBS offer expats in the UK a broad offering of wealth management, including for those who are ultra-high net worth individuals.
Private banks, including UBS, also offer a range of other services that mainstream banks may not. This may include a philanthropic approach to help expats give back and make a difference to other people's lives. This needs a clear strategy and effective financial advice which a private bank can provide. Others may also be looking for sustainable investments that reflect their personal values and will help create a positive change in the world.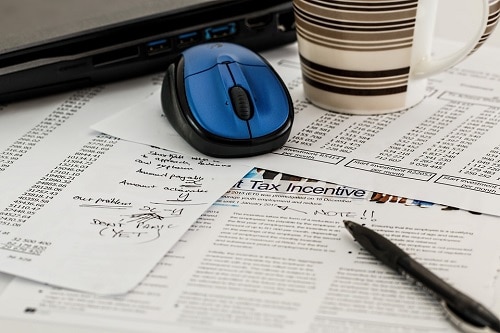 Private banks help their clients to manage their wealth
© stevepb on Pixabay
It should also be appreciated by expats in the UK that not every private bank is the arm of an international banking giant; for instance, Clydesdale Bank offers private banking services for wealthy individuals. The bank offers its services to expats who earn more than £75,000 or have a joint income of £100,000 or have invested assets of £100,000. Their offering includes current and savings accounts, a credit card and mortgages for £25 a month fee. The private banking facility also offers a relationship manager so the expat can see their cash working harder to help deliver their financial goals.
As part of their pitch, Clydesdale highlights that one of the big attractions for a private bank and is to help those who lead hectic lives and are busy with their careers to enjoy professional support when it comes to managing their money.
Another big player but with an international presence which may attract some expats, is Société Generale Private Banking. This private bank is part of one of Europe's leading banking organisations with the aim of managing wealth effectively with the use of a private banker.
The bank will offer expats a wealth management plan which includes specialist recommendations and a financial analysis which is tailored to deliver lifestyle and financial objectives. They have more than €119 billion of assets under management and can deliver help and advice across various time zones.
Reasons for choosing private banking
Société Generale spells out the reasons why expats should choose private banking:
• Comprehensive wealth management
• Expertise in global wealth management
• A strong relationship based on discretion and trust
• High-quality tailor-made services
• Talented and experienced teams of financial experts available.
For expats living and working in the UK who have the wealth to be attracted to private banking, then selecting a suitable bank is straightforward. However, it may also pay to spend time researching an effective private banking solution and one way is to look at the banks which are winning awards.
For instance, in the Citywealth Magic Circle Awards held in May, the 'Private bank of the year – Boutique' award went to Lombard Odier. While the name of this bank may not be on the tip of everyone's tongue, the awards recognised the bank with the best managers and advisers in the world's private wealth sector. In this instance, the bank won the boutique category since this describes effectively the specialist wealth managers available who are working to meet an expat's individual banking needs more effectively.
Other banks who made the category finalists include:
• Adam & Co
• Arbuthnot Latham
• C Hoare & Co
• J Safra Sarasin
• Mirabaud.
Banks that were nominated for 'Private bank of the year – International' included:
• Barclays Wealth
• Berenberg
• Brown Shipley
• Coutts
• EFG Private Bank
• HSBC Private Bank
• JP Morgan
There is also another potential issue for expats in the UK looking for a private bank and that is the amount of their wealth – while many expats may be keen to use a private bank, they may simply not be rich enough.
To highlight this issue, some private banks have decided that the growing number of millionaires means they can afford to tailor their offering to richer clients or downgrade some account offerings and restrict access to exclusive services.
For example, JP Morgan has increased the minimum amount for foreign expats to use its services from $5 million to $10 million. Goldman Sachs also has a hefty entrance restriction. In recent years, Coutts Bank has also doubled the minimum amount its customers must be worth to become a client from £500,000 to at least £1 million. Another popular private bank, Weatherbys, insists that its clients have an annual gross income of at least £300,000 and have a £3 million in assets.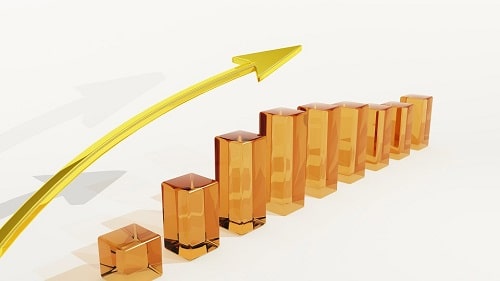 Private banks require a certain level of wealth from their customers
© PublicDomainPictures on Pixabay
As mentioned previously, the number of millionaires is growing quickly and Barclays has calculated that there were 690,000 millionaires living in the UK in 2016. They also revealed that seven years ago the figure was 508,000, which makes the UK home to the fourth highest number of millionaires following the USA, China and Japan. On top of this, the Sunday Times Rich List has revealed that there are 134 billionaires also living in the UK with a combined worth of £658 billion.
What to expect from private banking
So, what will an expat in the UK who accesses private banking to meet their personal needs actually get?
Essentially, they get a customised and personal service including. This personalised service is much like having a financial adviser and an old-fashioned bank manager. Some positive include:
• The expat will be dealing with the same person for all of their activities
• They will access professional advice for wealth planning, trust services and succession planning
• They will get the latest and best investment advice as well as portfolio management. Metro Bank describes its relationship manager as a dedicated private banking director to take care of the expat
• There is also a specialist team to offer support and technology delivering excellent levels of banking service.
As mentioned previously, private banks are looking to offer out of the ordinary services for their clients, and this is highlighted by Metro who point out that they organise events for their clients that are designed to enhance the client's business and social circles.
On top of this, expats using a UK private bank will also enjoy:
• A high degree of discretion
• Access to larger loans and mortgages
• Access to concierge services as well as business lounges in airports
Finally, one of the biggest attractions for being a member of a private bank is the undoubted social cachet that comes with this since the banks are not just choosy about who their clients are but the entry requirements are becoming ever stricter.
One reason for this change is that the expectations of expat clients are also changing, with growing numbers looking to take more control of their wealth and becoming more cautious. In return, private banking clients expect value for money and excellent customer service. This also means that there will be someone to speak with around-the-clock with many private banks, regardless of where the expat is in the world.
Some expat investors may be wary about joining what may appear to be a small financial institution, but some of the best-known names in private banking, including Coutts and Adam & Company, for instance, are part of RBS' private banking division. This means that along with the offerings expats are looking for from private banks, they can be assured that there is strong financial backing as well.
For expats in the UK looking for private banking services there is a wide range of choice and offerings available – and it is growing. The British Bankers Association (BBA), the banking sector's leading trade association, says that since 2011, the UK's private bank wealth managers now have assets worth more than £825 billion, a rise of 57%. The UK's private banking sector now helps serve more than 2.2 million clients and London remains the centre of excellence for the world's private banking and wealth management sector, so for those expats living in the country, there may be no better place to do business and find a private bank they can rely upon.
More information
A full list of banks, including private banks, available to accept deposits in the UK is compiled and regularly updated by the Bank of England.
The BBA offers help and advice about private banks in the UK.