In the stressful context of 2019, many of us are spending more of our time and resources focusing on our well-being. Spending a little time on self-care is a vital part of surviving the day to day stresses of adulthood. Whether it's a payday treat to ourselves; a reward for a job well done; or a chance to escape the noise and chaos of a busy home, complementary therapies can add some much-needed respite to our schedule.It can also be an excellent way of checking out that niggle or worry you have, that you are not ready to see a doctor about yet. Often a little stress-relieving treatment can be enough to resolve an ache or pain, or prevent a problem becoming something permanent. Many of these procedures will not be covered on the NHS, so you might need to pay out of pocket or take out private health cover if you intend to access complementary therapies on a regular basis.
Complementary therapies fall into two camps: general wellbeing and preventative therapies; and illness or injury support. There are more safety concerns to consider when accessing support for a current medical condition.
Preventative Therapies
Complementary therapies are very popular in the UK and have crossed over into the mainstream. This means that many homeopathic products are available in high street shops. Most pharmacies will sell rescue remedies, essential oils and other homeopathic preparations. Many shopping centres will also have a Chinese medicine store. These are all nationally regulated, so any product you buy will be safe; although that's no guarantee of effectiveness.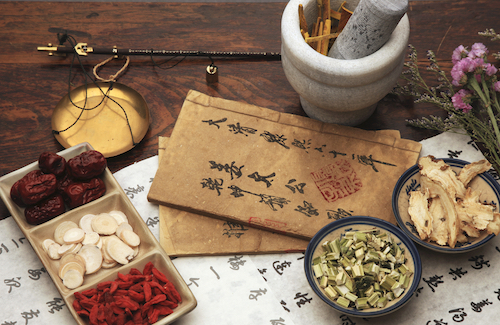 Many high streets and shopping centres will have a Chinese medicine store
A simple search online will show practitioners local to you who offer reflexology, massage, acupuncture, and any other alternative treatment you might require. One thing to be aware of it that none of these are protected terms in the UK. That means that anyone can print some business cards, rent an office and call themselves a massage therapist, so it's a good idea to do some homework before seeing someone.
Look for online reviews and details of any training they have done and any accreditations they might have. Many of these professions have grouped their practices and created governing bodies to accredit them and certify that they are safe to practice.
If you are unsure, then it is good practice to look for a well-being or complementary therapies centre. These businesses will usually have done all the checking for you and will have ensured that all of their therapists are qualified and suitably insured. They are also more likely to have nice rooms and facilities, which can enhance the overall experience.
It's also worth remembering the cross over into the beauty industry when it comes to self-care. A pedicure can be just as relaxing as a full reflexology treatment, and hairdressers routinely use Indian head massage techniques when shampooing.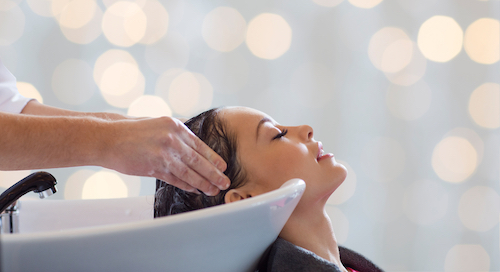 Many hairdressers use massage techniques in their sessions
You can expect to pay between £35-50 for a half-hour session of therapy (30 minutes). It is often better value to book a long session and combine several therapies.
Therapies To Treat Current Health Problems
In medicine, the first rule is to do no harm. This is particularly important with complementary therapies, where a practitioner may not have training in, or knowledge of, a particular condition or medication.
When it comes to physical injury, many massage therapy centres will have different practitioners who specialise in different areas of the body, or in different complaints such as sports injuries.
Chiropractice and osteopathy are now registered professions in the UK, so anyone practising in these areas needs to follow regulated training to be able to use these terms. Chiropractors mainly focus on the spine and joints. They are closely related to physiotherapy, which is the mainstream medical approach to injury rehabilitation. Osteopaths have historically been more broadly focused, also looking at muscles and connective tissue manipulation. Back and neck pain, as well as persistent headaches, are some of the main complaints dealt with by both professions.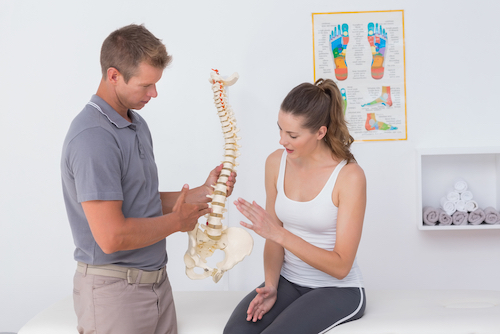 Chiropractice and osteopathy are regulated professions
Since physiotherapy is now very difficult to access through the UK's National Health Service, more people are paying to access this privately, and it is not uncommon to see these three professional groups working together in the same surgery: a great example of mainstream and complementary practices working side by side.
Mental Healthcare
When it comes to our mental wellbeing there is a growing industry of services available, from yoga and mindfulness classes to long-term psychotherapy. Sports centres and local community centres will often maintain lists of classes and services you can access. You will also find these advertised in local Facebook groups and in free newspapers that are delivered through the door.
If you are looking for professional mental health support then there are a number of registering bodies who will list all of their qualified members by geographical location. The three main ones are the British Association of Counsellors and Psychotherapists (BACP), the United Kingdom Council for Psychotherapy (UKCP), and the Counselling Directory. You can expect to pay between £40-£75 per hour for a therapy session, and these normally take place once a week. Sessions last for 50 minutes, which is classed as a clinical hour.
There are a number of online resources that allow you to test a model of counselling and see which is the best fit for you. These include apps for your phone that provide Cognitive Behavioural Techniques (CBT) or Mindfulness exercises, as well as online therapy sessions through companies like Spill.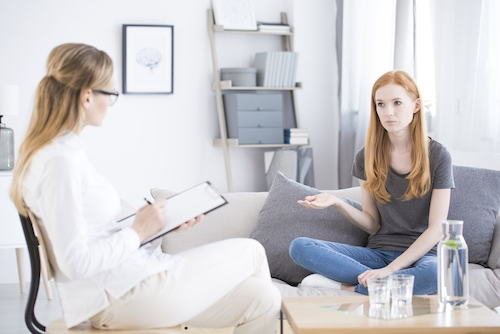 Do your research to work out which method of therapy would suit you
There are multiple models for counselling and it is worth doing a bit of research before committing to one. For example, psychodynamic therapy focuses on how our childhood experiences still influence our present lives, whereas CBT explores how to challenge negative thought processes.
The UK has an abundance of available experiences and support beyond the healthcare you will receive from your GP. Whichever ones you choose, we hope you find the time to look after yourself and enjoy some respite from the busy and chaotic world out there.
Would you like to share your experience of life abroad with other readers? Answer the questions here to be featured in an interview!