If you are contemplating a move to New York, you are looking at relocating to one of the most vibrant and fascinating cities on Earth, home of world-famous attractions, such as the Empire State Building, the Statue of Liberty, and Central Park. What will you need to know before you go? We will take a look at your top ten questions below.
Can I find a job?
The NYC metropolitan area consists of one of the biggest job markets in the States. High-end white-collar work in IT, education, administration and healthcare is always at the top of the market, but the Department of Labor has projected some fast-growing sectors, too. For example, gaming cashiers, statisticians, web development, nursing and interpreting are all examples of growing employment sectors. New York is an expensive place to live, though, so remember to factor that into your salary expectations. You'll need a baseline of at least $40K per year to live there.
What is the housing market like?
Housing on Manhattan Island is extremely expensive, and the boroughs are not cheap either. Evaluations of property suggest that Parkchester in the Bronx and Hammels in Queens have some of the lower end rents, as does Port Ivory on Staten Island. You may need to pay a broker's fee in order to find an apartment, but your best bet is to use online property listing apps, such as Craigslist.
Many people who enter the city as individuals end up sharing apartments. However, the post-Covid-19 property market is in your favour, as so many people have left the city. Experts suggest finding a short-term rental first and using it as a foothold to find somewhere more permanent. Median rent for a two-bedroom apartment was around the $2.5K mark monthly in 2019, but it may have fallen slightly since Covid-19.
House prices are steep in Manhattan, but cheaper outside the city – the National Association of Realtors says that the median house price for the greater metropolitan area is around $400K.
What is the cost of living in New York?
As noted, NYC is an expensive city in which to live. Accommodation is going to be your biggest cost. It is possible to eat cheaply if you go off the beaten track. Remember that you will also have to pay a service charge on meals (between 10% and 12%). As below, parking charges can be steep, too – around $400 to $500 per month – and you may prefer to pay subway charges instead. Utility charges are slightly less than the US average, however.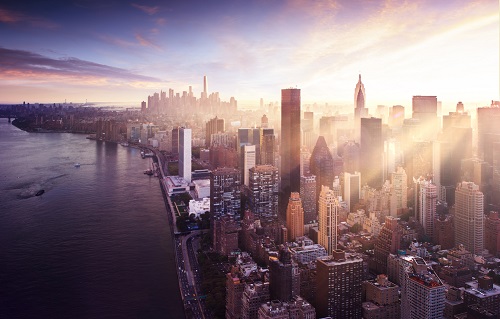 What is the crime rate in New York?
Parts of New York used to be regarded as very dangerous when it came to crime, but in recent decades, the situation has greatly improved. The NYPD, however, report that the murder rate rose by 35% in 2020, with 280 murders in the city that year. However, given the density of the population, the FBI still rate the city as the safest in the USA. The most dangerous neighbourhoods are in Brooklyn, although the area around Times Square also has a high rate of violent crime.
What is the quality of life like in New York?
Quality of life in New York is high if you can afford it. NYC has some of the best and most diverse dining places in the world, a plethora of bars and clubs, and a host of museums, cinemas, and art galleries. Opera fans will find plenty to delight them, and so will theatre goers. Official rankings for the States, however, rate NYC low: the US News & World Report's 2019 listing places New York as 90 out of 125 cities, with the top slot going to Austin in Texas. Large numbers of people have been leaving the city of late, citing cost and stress as major factors. NYC is exciting but perhaps not the most restful city to live in!
Is it a healthy place to live in?
New York has one big green lung – Central Park – in addition to other parks and riverside walks. There are lots of opportunities to keep healthy. It has farmers' markets selling fresh food and a large number of gyms and exercise studios. It's cited in official statistics as one of the healthiest cities in America – number four in recent rankings – with a number of public initiatives to ensure clean air and water. The city's high life expectancy reflects this. New Yorkers are big sports fans; the city is the home of the Giants for the NFL, and the Yankees for baseball.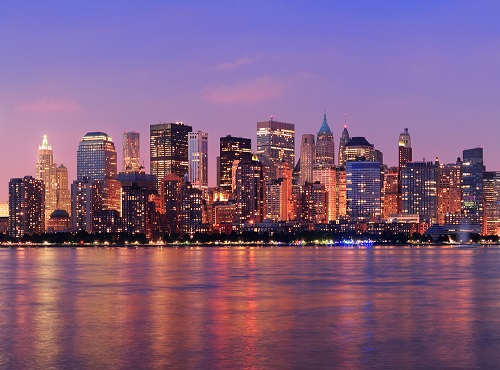 What is the quality of education?
New York has the biggest public school system in the States, with more than 1,700 public schools. It is also home to a number of universities, including Columbia University, Barnard College, Fordham University, and more. If you are using the public school system, however, be aware that your child might not end up in the nearest school to your location.
What is the weather like?
January is the coldest month, and expect snow and freezing temperatures. The summer, by contrast, is steamy and humid; the city can become unbearably hot in August. Spring and autumn are pleasant – just brace yourself for the annual extremes!
What is the traffic like?
Let's just say that this is not an ideal city in which to drive, and many New Yorkers simply do not bother to invest in a car. It has steep parking fees and inconvenient rules: tales of locals having to rise at dawn to move their cars as a result of 'alternate side of the street' parking regulations are common. You may therefore decide that, given that the traffic is also congested and slow, doing without a car is your best option. The city is highly walkable and has good public transport links.
What will life in New York be like for my pet?
The Huffington Post ranks NYC as the tenth most dog friendly city in the States, based on parks where you can walk your pet, and dog-friendly bars and restaurants. Bear in mind, though, that you may initially be renting and not all landlords allow pets.