If you are thinking of moving to the Lone Star State, what are your priorities going to be when it comes to finding out more about your destination? We'll take a look at ten important things to take on board if you are planning to relocate to Texas.
Can I find a job?
Texas is home to a number of big industry sectors, from medical (Houston has the largest medical centre in the world) to tech, aerospace, retail, tourism, banking and agriculture. However, Covid-19 has caused a historic recession in the state, with a record rate of unemployment. Experts say that it is likely to improve, but also that new and younger job seekers are likely to be the most adversely affected. Jobs relating to travel, government, universities and the service sector may see a slow recovery. Nonetheless, employment experts are talking about a stronger economic recovery three or so years down the line.
What is the housing market like?
Texas has been undergoing something of a housing boom in recent years, with demand outstripping supply, but prices are going up. The state has historically seen cheap housing in relation to much of America. The Texan housing market forecast says that the median listing price is $359,739, in comparison to the US average of $345,500. It appears that the pandemic has impacted renters more adversely than homeowners.
The average apartment rent in Texas is $1,165 per month, so a cheap rent is classed as anything under $950. Rents in Austin are falling faster than in the rest of the state. El Paso, Galveston and Cedar Park are listed as the cheapest places to live in the US, but even Houston is still affordable, and the median rent for an apartment in Dallas is just over $900 per month, and in Amarillo it's $890.
What is the cost of living in Texas?
The Cost of Living Index relates that the cost of living in Texas is around 8% below the national average. Utility costs will depend on where you are based: El Paso is 14% lower than the national average, but Corpus Christi is 41% higher. Groceries can cost more in some places, such as El Paso, but less in others, such as Temple. Texas has no income tax – but before you get too excited, bear in mind that it does have high sales taxes in relation to to the rest of the country.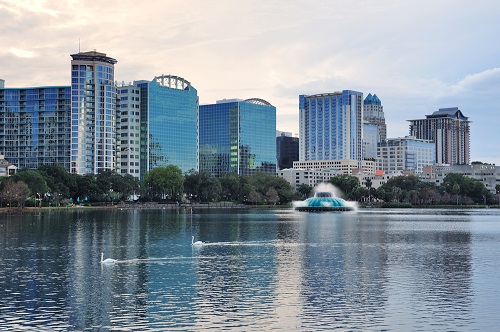 What is the crime rate in Texas?
Hutto is the safest place in Texas, recording under 100 crimes for 2018 (its population is 27K). Fulshear, with a population of around 13K, recorded just two violent crimes in the same period. However, Houston and Austin have much higher rates, and violent crime has been increasing. Nationally, it's about average in terms of the overall crime rate.
What is the quality of life like in Texas?
The quality of life in Texas is estimated to be high, with a relatively cheap cost of living, low taxes and a vibrant cultural life, especially in the cities. Food and drink are well catered for, with a number of notable wineries and small breweries, as well as numerous restaurants – from cheap to very high end. There's a wide range of cuisines and a wealth of historical sites to visit, such as the Alamo. The Modern Art Museum of Fort Worth is a must-see, and so are the San Antonio Museum of Art and the Kimbell in Fort Worth.
Is it a healthy place to live in?
Texas is currently behind 33 other states in the union when it comes to health, so 'could do better' is definitely an aim for this part of the USA. A lot of residents are uninsured, mental health provision is poor, and there's a high prevalence of diabetes – the Texan diet isn't the healthiest in the world, despite the diverse range of cuisines on offer.
However, if you're living in one of the big metro areas, you'll find a wide range of activities, from hiking and biking to a wealth of exercise classes. A large number of lakes are suitable for swimming, and the Gulf Coast has some of the best beaches in America. Healthcare is cutting edge, with Houston being the epicentre of medical research.
What is the quality of education?
The state ranks fourth for high school graduation; 89.7% of students earn their diplomas. If you choose to go private, you will find a number of international schools, including ones that teach the International Baccalaureate as well as the British curriculum. Texas is also home to a number of high-ranking universities: The University of Texas in Austin, Texas A&M in College Station, The University of Houston, and Texas Tech University in Lubbock.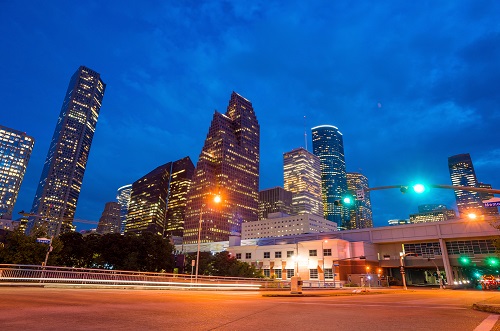 What is the weather like?
Texas is famously extremely hot, and if you're someone who wilts, you'll need air conditioning in this state. Winters are mild to cold, and the north of the state can see snow, but summers are hot and humid, and some parts of the state are extremely arid. Spring is often held to be the best part of the year. The northern panhandle tends to be the coolest part of a warm state. Nearer the Gulf, weather can be extreme, with hurricanes and big tropical storms – Galveston has recently been particularly badly affected.
What is the traffic like?
Unsurprisingly, traffic in the big metro areas is much worse than in the more rural parts of the state. Dallas, Houston and Austin all see some congested rush hours. You will need a car to get around – Texas is one of the biggest states of the union and very spread out.
What will life in Texas be like for my pet?
Texas, as a whole, is pretty dog-friendly, with some great parks and beaches and a number of dog-friendly bars and cafes in the cities. You will find off-leash opportunities for your pet, and you can take your dog into some stores, too.