Considering your expat life in the USA? Expert education consultant Stephen Spriggs of William Clarence Education continues to guide us, via our series of features on expat life. Whether you are at the considering stage or researching and planning, this feature will give you useful information on what you can expect from a USA move.International travel is an exciting adventure, and it doesn't get much bigger than the USA, the land of opportunity and wealth – but is that what life as an expat is really like, or are there both work and home considerations you need to know before you book your flight?
Stephen Spriggs of William Clarence Education works with families across the globe, including the USA expat community. Here he shares his key insights for a life across the pond.
America is as famous for being "The land of opportunity", as much as it is for its Empire State Building or the Statue of Liberty.
With an economy net worth of $123.8 trillion, the United States has one of the world's richest and most diversified economies. They lead the world in computers, pharmaceuticals, and the manufacture of medical, aerospace, and military equipment. Although services account for about 80% of GDP, the U.S. remains the world's second-largest producer of manufactured goods and the leader in research and development, and has a population of over 323.3 million.
The U.S. dollar is the most used currency in international transactions and the world's foremost reserve currency – so far, it sounds like a great opportunity for expats, doesn't it? But in reality, does America offer everything it promises to a global family?
Consisting of 50 different states, each of which has their own laws, taxes, climates and cultures, the US is a diverse nation. When we talk about moving to America there are many generalisations which can be applied whether you are planning to live in Boston, Sarasota or Oregon; however, there are also many specific considerations applicable to each state.
Education
Education facilities vary dramatically depending on the state and area you are considering; however, the USA overall has a good school system which, just like many other countries, has failing and outstanding institutes. The education journey is typically comprised of elementary school (kindergarten to 5th grade or age 5-10), middle school (6th to 8th grade or age 11-13) and high school (9th to 12th grade or age 14-18).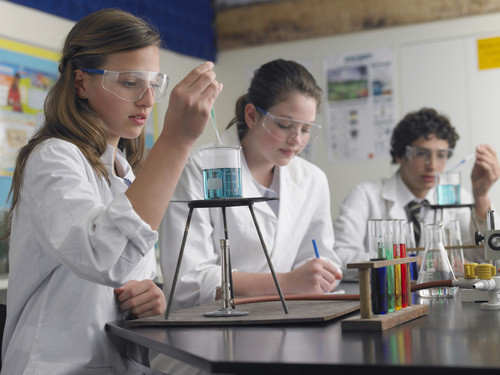 It's worth researching schools before you arrive as facilities will differ.
Enrolment in state funded schools is down to application by district. Expat students will be eligible to attend a public school in their local area. The registration process is usually very straightforward. As public schools in the USA are generally funded by property taxes, expats will find that schools in wealthier suburbs are likely to have better facilities. Another benefit of public schooling across USA is that school placement is determined by geographical location. The public school system allows children to attend a school close to home, and this means they tend to have more interaction with local children in the neighbourhood.
As an alternative choice, private and international schools are widely available in most major cities and give a more diverse choice in the type of curriculum followed as well as offering options on the types of qualifications gained. However, the costs of these placements are significantly higher than their public counterparts. Higher education also varies by state, but the USA is home to six out of ten of the world's top ten universities.
Private schools in the USA do not have to conform to government educational directives and therefore teachers have more flexibility and opportunity to customise the curriculum and implement a variety of teaching styles.
Unlike public schools, securing a place at a private school in the USA is not determined by geographical location. Children from outside the local area may be granted a place as private schools often have boarding facilities for this situation.
Expat parents hoping to send their child to one of the more popular US private schools should be aware that competition for places is stiff and schools can be very selective about the students that they accept.
The majority of expats who only plan to stay in the USA for a few years opt to send their children to international schools, as these schools follow curricula from their home countries, allowing for a smoother transition into life in the USA. International schools can be found in all of the USA's major cities, including expat hotspots like New York, Boston, Washington DC and Los Angeles.
Home-schooling is another popular route for expats, not only to support the transitioning into country, but the flexibility it also offers.
Getting around
America is heavily dependent on road transport for the movement of people and goods. Personal transportation is dominated by automobiles, which operate on a network of 4 million miles. Cross-state rail travel has relatively low numbers of passengers, however approximately 31 million annually use intercity rail to travel, a necessity in heavily congested cities.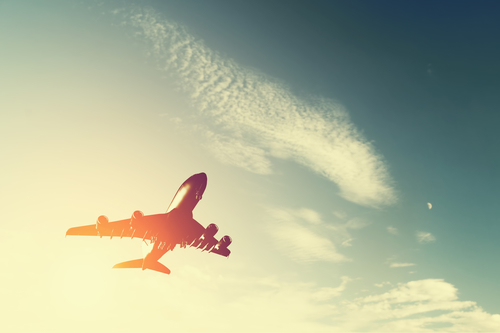 Domestic air travel is a popular option.
Because of the size of most cities and states, owning a car is essential when living in the USA. Fortunately, the cost of owning a car is not prohibitive, with low fuel and ownership costs. Insurance as a foreign national may be more expensive until you qualify for an American driving license, which is a straightforward process. All major road networks are well maintained and due to them being several lanes wide are not normally congested unless travelling around major cities such as New York or Los Angeles during rush hour.
Domestic air fares are reasonable if you need to get across the country quickly, but train fares are lower and offer a great way to travel at high speed whilst taking in the sights.
Many people also choose buses as a cheap alternative to cross-country travel with one way tickets costing anything from $25 for a seven-hour trip (Boston to Washington), although comfort is never guaranteed.
Lifestyle
The United States is the only advanced economy that does not legally guarantee its workers paid vacation or paid sick days, and is one of just a few countries in the world without paid family leave as a legal right. As such, poverty is an issue, with the gap in income between rich and poor greater in the United States than in any other developed country.
That said, the US is very well known for its excellence in customer service. The population are incredibly friendly on the whole, with a very strong work ethic and firm belief in the fact that if you work hard you will get the benefits of a good life.
The cost of living across the USA varies widely depending whereabouts in the country you are looking to live. From high cost living in cities like New York or Los Angeles to exceptional value in places like Orlando, Florida or Memphis, Tennessee there is much to distinguish communities both in cost and quality of living. That said, most expats would say that in general the quality of life is better, as you get more for your money.
One of the biggest considerations for expats is healthcare. This is not a free provision across any state in the USA. It can be provided through your employer, or you buy into coverage offered by other companies, but what each company will cover will differ greatly so it's worth this being a discussion and investigative point prior to making the leap.
William Clarence Education is the leading education advisory and consultancy service in the UK. With an unrivalled reach into the UK Schooling and University Network, William Clarence helps and advises families from around the world to reach their maximum potential and gain access to the very best of UK education. With close links to former Heads of Schools and senior figures within the education industry, William Clarence is proud to offer expert advice that puts your child at the centre of the process. Their business works with families at every stage of their academic journey including School Placement, University placement, Oxbridge Applications, US College Admissions and Home-schooling.