The State Bank of Vietnam, formerly known as the National Bank of Vietnam, was first established in 1961. As the country's central bank, it is responsible for a variety of duties, including: maintaining currency reserves, securing monetary stability, and managing the circulation of banknotes. It also regulates all other banks operating within the country. The first solely commercial bank opened in Ho Chi Minh City in 1987 to handle personal savings and to extend loans to enterprises and individuals. 
From 1992 onwards, Vietnam's banking system had consisted of a combination of state-owned, joint-stock, joint-venture, and foreign banks. The state-owned commercial banks were suffering from high levels of non-performing loans (NPLs), most of them to state-owned enterprises. Consequently, in 2005, Vietnam decided to equitize all five state-owned banks. In addition to NPLs, Vietnam's banks have been said to suffer from low public confidence, as well as regulatory and managerial weaknesses. 
Experts have noted an absence of international auditing and a lack of compliance with the Basel capital standards. Currently, large foreign banks are having to balance their interests in serving multinationals and expats in Vietnam with their frustrations over the continuous restrictions. For example, the foreign investment limit into national banks of Vietnam is currently set at 30%.
Banking options for expats
A number of international banks have a presence in Vietnam, including HSBC and ANZ. Many expats in Vietnam choose to go with these banks, and many already have an international account with one of them before their arrival. Those looking to bank with a Vietnamese bank will find that Vietcombank is the most popular choice among foreign nationals. If you do not already bank with an international provider, the wisest course of action is to keep your home country account open. This will allow you to maintain your credit history and credit rating there. You can then open a new local account upon arrival.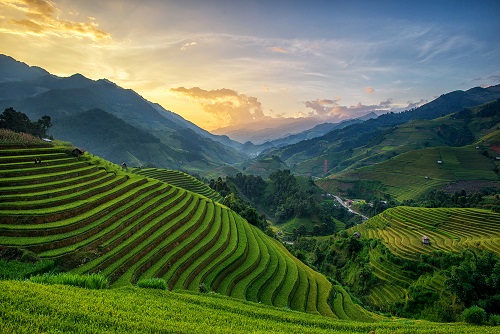 Vietnam ranks first in the world for helping foreign workers save money. Around 72% of expats agree that moving to Vietnam helped them do this. In a separate survey, another 72% of foreign workers stated that they had more disposable income in Vietnam than they did in their home country. Additionally, around 66% of surveyed expats in Vietnam said that they felt confident about the current economic climate in the country. 
Many expatriates express an interest in offshore banking, and this can be for a myriad of reasons. If you are considering this, then bear in mind that offshore banking in the region has become increasingly difficult. Various restrictions have been implemented to crack down on money laundering. Therefore, the best way to deal with offshore banking legitimately is to employ the services of an experienced financial advisor
How to open a bank account in Vietnam
At the beginning of July 2019, significant changes were made, which impacted on expats looking to bank in Vietnam. Opinions have been somewhat divided on these. Some report that the rules seem to have relaxed to a degree, whilst others claim the complete opposite. The main focus of the legislation was that foreigners and expats would be required to prove residential status. In other words, they must prove they have spent a minimum period of six months living in the country, in order to open a Vietnamese bank account.
The result is that, unless you are living and working in Vietnam for at least six months, you will only be able to open a restricted bank account. You will not be able to make cash deposits at the bank. Foreigners and those on tourist visas may be able to open a restricted account by writing an affidavit certifying that they are not conducting any paid work in Vietnam.
Most banks in Vietnam have English-speaking staff, websites, and brochures outlining their services and packages. Therefore, you are unlikely to find that the language barrier causes problems. Typically, when opening a new bank account, customers will be given the option of banking in Vietnamese Dong or US Dollars.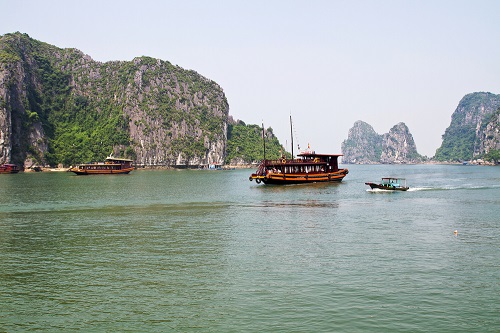 In order to open a bank account in Vietnam, you will need several documents to support your application and prove your identity. These documents include:
A valid passport (you may also need to provide photocopies of the biometric data and working visa pages)

A copy of your employment contract

Proof of address in the form of utility bills OR a confirmation from your landlord that you are legally renting a property in Vietnam

Initial monetary deposit to secure account (exact amount varies between banks)
You simply need to visit the local branch of your chosen bank and speak to an advisor. You will be given some application forms to fill out and sign, and your supporting documentation will be checked. The process itself is quite simple, provided that you are residing and working in the country legally and have the correct visa.

More on banking in Vietnam
Bank opening hours vary between banks. However, the majority of banks in Vietnam are open from 08:00 to 11:30, and then from 13:00 until 16:00. These hours are applicable from Monday to Friday. On Saturdays, select banks and branches may open for a half day, usually from 08:00 to 11:30. Some international banks may choose to operate over the weekend, but most banks close for the entire day on Sundays, as well as on public holidays.
In addition to the internationally operating banks in Vietnam, there are a number of local banks to choose from. Vietnam's top five banks by registered capital are:
VietinBank $1.56 billion (32,661 billion VND)

Agribank $1.39 billion (29,154 billion VND)

Vietcombank $1.10 billion (23,174 billion VND)

BIDV $1.10 billion (23,011 billion VND)

Eximbank $0.59 billion (12,355 billion VND)
You will also be able to find various expat-orientated banking services, from the international experts at HSBC to the more local financial advisory firms, such as Credenda Associates, A&C Consulting Services, and Infinity Solutions.