The Dominican Republic is known for being one of the Caribbean's most visited destinations. With its gorgeous weather, geographically diverse landscape and welcoming culture, it's easy to see why. But what is it like to live in the country?
We've already covered what's involved when it comes to finding property, but what about when it comes to opening a bank account? This article will take you through your options. 
What banks are available?
There are numerous banks available in the Dominican Republic, but the most popular are:
There is also Scotiabank, which is the only foreign retail bank in the country.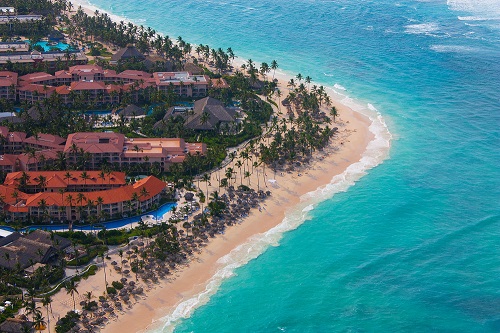 Most banks operate between the hours of 9 am and 5 pm. If you have an appointment for a specified time, then make sure you don't arrive late. You can expect to find long queues on workdays—especially at the end of the month. Plus, hotter countries tend to have what's known as "island time" (even when not an island!). In other words, whilst the majority of appointments will run on schedule, some may be 15-20 minutes later than originally agreed upon.

What documents are needed to open an account?
The good news is that there are currently no restrictions on foreign-nationals opening bank accounts in the Dominican Republic. You don't even have to be a resident to do so.
There are some banks that won't allow you to open an account without legal residency in place. However, typically, most will allow you to open an account if you have a valid form of ID (such as your passport) and a letter of reference from your current bank—sometimes even the latter is not needed. Nonetheless, bear in mind that some banks may require additional documents.
How do I open an account?
To open an account, simply go into a local branch and speak with the branch manager. Social relationships in the Dominican Republic are very important, and the manager will either be able to help you personally or guide you to an advisor who can.
The process will start with a discussion of your financial requirements and whether you're looking to open a current account or a savings account. The advisor will then guide you through the different account options and help you narrow down your choices. It's important to find the one that's most suitable to your requirements.
The currency used in the Dominican Republic is the Dominican Peso, but you don't have to solely bank in this currency. You can choose to open a Dominican Peso account, a Euro account, a US Dollar account, or a combination of all three. However, it's important to note that some banks will only issue a visa debit card if it's connected to a Peso savings account. Make sure you ask the branch manager or advisor about this when you're opening your account.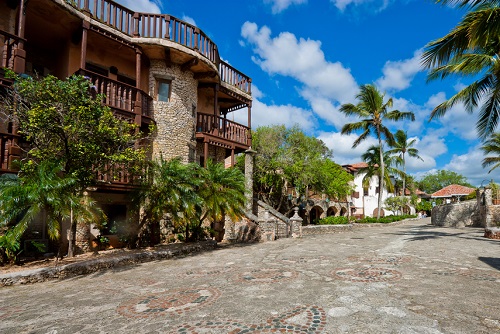 If you'd like to proceed with opening the account, once you have been given all the details, you need to complete an application form. You will also have to show your proof of ID and banking letter, if applicable.
Are there fees involved when opening an account in the Dominican Republic?
To understand what your account's interest rates and fees are, you'll have to ask the bank or check the terms and conditions of your account. This is because they will vary depending upon which type of account you hold. For example, savings accounts typically have a 4-7% interest rate, whereas loans and mortgages have an interest rate of 14-18%.
You may face additional fees, such as when making international transfers or withdrawing funds. The maximum withdrawal limit is usually 10,000-30,000 DOP (140-430 GBP) per day. You can withdraw cash using ATMs in supermarkets, petrol stations, shopping malls or the bank itself. 
However, it is recommended that you only use ATMs in bank branches, due to the occurrence of fraud. Fees for using ATMs vary, but if you're using an ATM that's owned by the bank you hold an account with, you shouldn't be charged.