Prague is one of the most budget friendly European cities to live in, which is why it's no surprise that, when the Czech Republic joined the European Union, the country experienced a large influx of expats looking to relocate.
But if you're considering a move to the Czech Republic, you'll want to prepare, as paperwork can be daunting, even at the best of times. You will have plenty to think about, including when it comes to banking. But fortunately, opening a bank account in the Czech Republic is fairly straightforward. So, here's what you need to know.
The logistics of setting up a bank account
To open an account, you'll need to visit a bank branch in person. There are certain banks that allow you to start the process of opening a bank account online, such as Equa Bank. However, even if you go down this route, you'll still need to go into your local branch to finalise the process.
To start the process online, you'll need to go onto your chosen bank's website, click to open an account, and begin filling out the relevant application forms. The bank will then work behind the scenes to prepare your account and will call you the next day to set up your in-person meeting. Opening hours in the Czech Republic are typically from 9 am to 5 pm Monday to Friday. As such, your appointment will be during this time frame.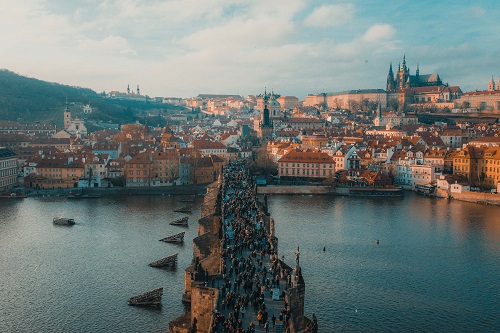 The process is relatively quick, with most appointments happening the next business day, where possible. It's during your appointment that you'll finalise the process by signing the contract. Within a few weeks, you'll have your very own card. This part of the process probably takes the longest, due to postal times, so ensure that you have access to other finances to see you through.
What documents are needed to open an account in the Czech Republic?
Regardless of whether you plan to open your bank account online or in person, you'll need to present the following documents:
Proof of identity

–

you will need two official documents for this, such as a passport, ID card, driving license, employee identification card or birth certificate

Proof of address

–

you can use a utility bill or rental contract for this

Certificate of study or visa

–

this one is only applicable to students looking to open a student account in the Czech Republic
Outside of this, you'll also need to have funds available, so that you are ready to make a deposit into your new account. The amount required will vary from bank to bank, but typically you can expect to pay between 200 and 2,000 Czech Koruna (CZK). This will serve as the first payment into your account and is not a fee – it simply serves as a way to activate your account.
Which bank should you open an account with?
You should choose which bank you open an account with based on personal preference. After all, we each have different financial circumstances and therefore different banking needs. However, there are certain banks that people tend to gravitate towards.
If you're looking for an international account, the following banks are available:
This is a great option for those who have a bank back home and are looking to add an international element to their account. It might also suit those who travel regularly or wish to bank in different currencies.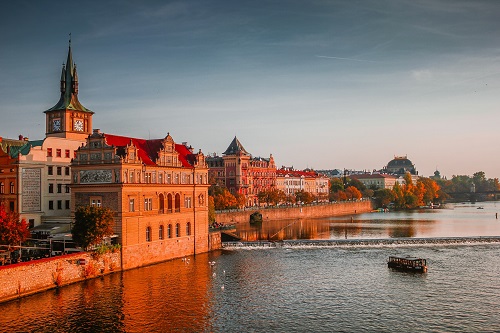 Alternatively, there are numerous local retail banks, including: 
The Czech Republic has plenty of banks available. Also, most have English-speaking staff, which makes opening an account in the country an easy process.
Are there any fees involved when opening a bank account in the Czech Republic?
Whether you'll face fees when banking in the Czech Republic will depend upon what type of account you hold. As standard, most bank accounts require a flat monthly rate—usually between 30-50 CZK. 
In addition, you may face a fee for transactions. In saying this, there are many banks, such as Ceska Sporitelna, that eliminate transaction fees for a large monthly rate.
As well as the above, you may face international transfer fees, withdrawal fees and ATM fees. If you're not sure what fees you will face with your account, it's important to ask the bank advisor before you commit to anything. This way, you'll be able to evaluate whether it's more financially viable to pay a larger fee each month, or to have a smaller upfront fee but to pay for each transaction. If you're looking for a deal, many banks offer sign-up incentives or bonuses, so don't be afraid to shop around!