How To Apply For A Visa In Vietnam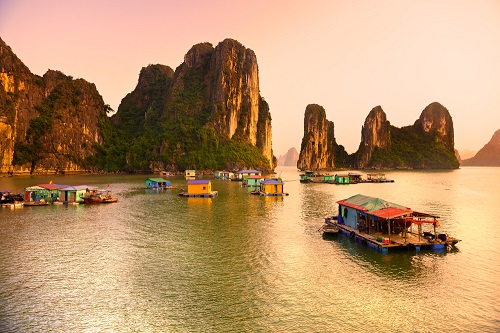 Which type of visa you need to visit Vietnam depends on your nationality. Many nationalities can enter Vietnam for tourism or business purposes for a period of up to 15 days, inclusive of entry and exit dates, without a visa. If you are intending to visit Vietnam for these purposes for between 15 and 30 days, you can apply for an e-visa online prior to arrival. For visits longer than 30 days, you will need to apply for a visa, before you travel, at your nearest embassy or consulate.
There is a separate visa waiver in place for the island of Phú Quốc, which allows the majority of visitors to visit visa-free for up to 30 days. This does not apply to anywhere outside of Phú Quốc.
Spouses or children of Vietnamese nationals / citizens / permanent residents can apply for visa exemption certificates. These certificates are valid for up to five years at a time and permit multiple entries for six-month periods. You can apply at your nearest embassy, or at the Department of Immigration in Vietnam.
When visiting Vietnam, your passport should have a minimum validity of six months from the date you arrive. It will also need to have at least two blank pages. It is possible to have your entry refused if your passport has been damaged, and numerous cases of this have been reported.
It is common practice in Vietnam, when you are registering at a hotel, to hand over your passport. This is so that they can take your details and register your presence with the local police, which is required of all foreigners by law. However, they should always give your passport back to you, and shouldn't have to keep it behind the desk for any reason. If you are staying in private accommodation, you will need to register your presence yourself.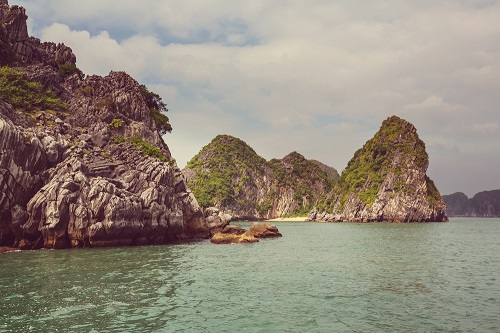 Spouses or children of Vietnamese nationals / citizens / permanent residents can apply for visa exemption certificates, which are valid for up to five years at a time.
Visas
There are many different types of visa available to foreigners travelling to Vietnam. Ensure you apply for the one that best suits you. Visa overstays are taken very seriously and often result in large fines. The types of visa available are as follows:
Tourist visa
Those who are not visa exempt will require a tourist visa. Those who are visa exempt, but who are planning on staying in Vietnam for longer than 30 days, can apply for a tourist visa that lasts for up to three months. Tourist visas can usually be obtained on either a single-entry or a multiple-entry basis. The 30-day tourist visa can be extended for a further 30-day period once or twice, up to the three-month maximum.
Business visa
Usually valid for a period of three to six months, a business visa allows its holder to work and conduct business. However, a business visa is not the same as a work permit; it only allows you to enter the country for the purpose of work. In order to legally work in Vietnam, you will need to have a work permit.
Student visa
Once you have been accepted into an approved educational institution in Vietnam, you will be able to apply for a student visa. This is usually done before you enter the country, but it is also possible to enter on a tourist visa, enroll in a study programme or language course, and then change your immigration status and visa retrospectively.
Transit visa
Transit visas for Vietnam can be for up to five days. Most often, this visa is issued to groups accompanied by a licensed tour guide. Exact itineraries and accommodation details must be provided. A guarantee from your tour guide or travel agency might also be required.
Diplomatic and official visas
Diplomatic and official visas are usually granted to government workers or those visiting on diplomatic terms. These visas do not require a visa fee like many of the other visas do. Applicants for official visas will need to produce an official letter (note verbale).
Work permits
It is a legal necessity to hold a valid work permit when working in Vietnam for a period of more than three months. Usually, your employer will apply for this on your behalf with the Ministry of Labour, Invalids, and Social Care (MoLISA). This must be obtained prior to starting your work contract. In order to be considered eligible for a work permit in Vietnam, applicants must not have a previous criminal record.
In some circumstances, you may need to apply for the work permit yourself. If this is the case, the application process for a Vietnamese work permit is as follows:
1. You will need to obtain a letter from your employer that confirms the contract you have been offered
2. You will need three passport-size photos
3. You will need a full health check-up and a medical certificate; this can be done in your home country or in Vietnam
4. You will need proof of your criminal record check from your home country and your country of residence (if applicable)
5. Check for any other necessary supporting documents, and then submit your application to the Department of Labour in Vietnam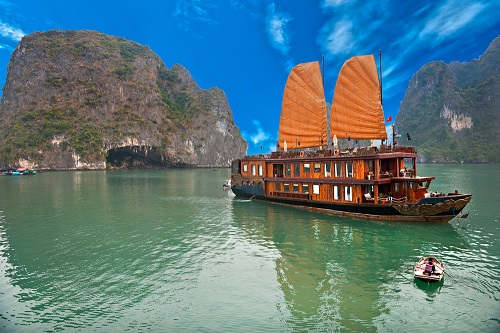 It is a legal necessity to hold a valid work permit when working in Vietnam for a period of more than three months.
Residency
In some circumstances, foreigners may be eligible for a permanent residence card (PRC) application. This card is valid for a period of up to three years on a renewable basis.
Official sources state that the below qualify as eligible:
• A person who fights for the freedom and independence of the Vietnamese race, for socialism, for democracy and peace, and for science, but who is suppressed
•. A person with a special skill set that is desirable and highly in demand
• A spouse, child or parent of a Vietnamese citizen residing permanently in Vietnam
Applications for PRCs are filed at the Immigration Department of the Ministry of Public Security.
When making your application for a PRC, you will need a photo, adhering to the specifications set out by the Ministry of Public Security, and a copy of your passport. You may also need to provide copies of birth certificates and/or marriage certificates. Such certificates may require official translation, if they are issued outside of Vietnam. You may be required to submit your CV and/or copies of your education and qualification certificates.
Latest Videos
Moving Home After A Decade Abroad
4 Ways To Take Care Of Your Health And Wellbeing When Living Abroad
5 Things to Know Before Moving to Sweden
This error message is only visible to WordPress admins
Important: No API Key Entered.
Many features are not available without adding an API Key. Please go to the YouTube Feed settings page to add an API key after following these instructions.
Latest Articles