What Cover Is Available For Sports Injuries In Andorra?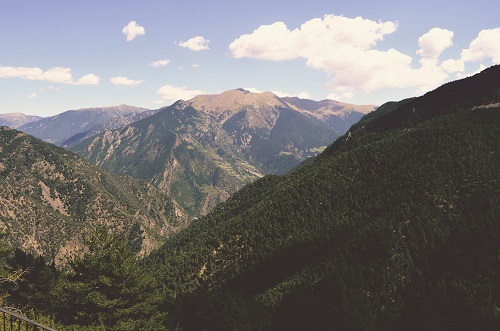 Andorra is a tiny, independent state nestled between France and Spain in the Pyrenees Mountains. It's well known for its splendid summer hiking trails and its winter ski resorts, as well as its status as a "tax haven". Andorra is the 11th smallest country in the world in terms of population size, and 16th smallest in terms of geographical land mass. When the census data was last gathered, the population of Andorra was just 76,965, and yet, astonishingly, Andorra manages to draw in an estimated 10.2 million tourists a year.Unsurprisingly, given its mountainous location, Andorra has quite an active population, who enjoy getting their exercise outdoors. In fact, Andorrans enjoy one of the highest life expectancies on the planet. It is also an incredibly popular ski destination during the winter months. The ski schools in Andorra are some of the largest in Europe, and the small country can boast the largest territory of ski slopes in the Pyrenees. Of course, it's not all about skiing, and other popular sports in Andorra include football, rugby, basketball, and roller hockey.
Emergency treatment and/or surgery
If you require emergency treatment or a surgical procedure, you will likely need to go to Andorra's hospital, Nostra Senyora de Meritxell. In the event that you are close to the border or require specialist care, you may need to go to the nearest hospital in France or Spain. The two most likely places that you will be transferred to for specialist care are Barcelona (200 km) and Toulouse (180 km), both of which typically take two hours or more to get to by road. Emergency circumstances may necessitate a helicopter evacuation to save time, but this can depend on weather conditions.
Andorra has social security agreements with France and Spain, so that citizens and residents may obtain state subsidised medical care if they need to seek treatment there. If you are not covered by social security payments, you should clarify with your insurance provider whether this benefit applies to you.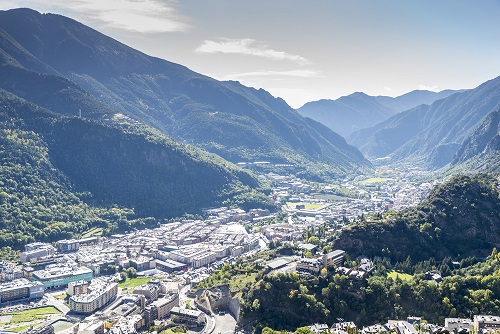 If you require emergency treatment or a surgical procedure, you will likely need to go to Andorra's hospital
Non-emergency treatment
Non-emergency treatment typically refers to physiotherapy and rehabilitation treatment. You may be able to get basic treatment at your local health centre, such as dressings, bandages, splints, and appropriate pain relief. If you require a specific rehabilitation programme or physiotherapy sessions, then you will likely have to visit one of the following:
Nostra Senyora de Meritxell
Main hospital of Andorra
Address: Carrer dels Escalls, AD700 Escaldes-Engordany, Andorra.
There seems to be two resident physiotherapists who work at the hospital – Joel Torra Solà and Sebastian Schwartz.
CARE Fisioteràpia i Rehabilitació
Physical therapy clinic
Address: Baixada del Molí, 15-19, AD500 Andorra la Vella, Andorra.
CARE Fisioteràpia i Rehabilitació is a very highly rated physio clinic with modern facilities and friendly yet highly trained and professional staff.
Clinica Mobile Andorra
Rehabilitation Centre
Address: Parc de la Mola, 10, AD700 Escaldes-Engordany, Andorra.
This centre specialises in sports rehabilitation.
Winter sports cover
If you are considered a passive resident rather than an active one, or else you are a tourist, then you will not be covered by the social security system. It is down to your discretion to purchase travel insurance prior to your trip, and it is your responsibility to ensure that the correct cover is in place and that the policy dates are valid for the duration of your stay.
In Andorra, there is usually an increase in sports related injuries during the ski season. If you are planning a ski trip in Andorra, it is imperative that you purchase a policy that includes cover for "winter sports" and/or "winter activities". Always double check the small print, and look up the "definition" section of your policy to ascertain exactly what each term encompasses.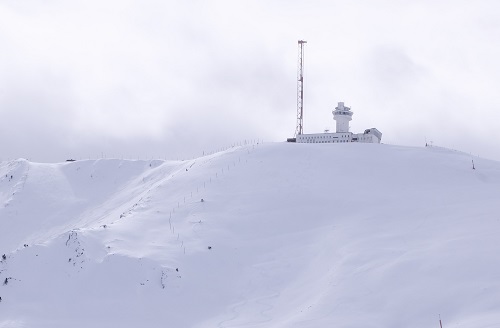 In Andorra, there is usually an increase in sports related injuries during the ski season
The term "winter sports" is likely to relate purely to skiing and snowboarding, for example. However, winter activities may have a broader spectrum, covering things like ice skating, ice fishing, etc. The two terms are similar and sometimes used interchangeably, but they can differ somewhat between policy providers. The term "winter activities" does not always cover winter sports, and vice versa.
Will the treatment for my injury be covered by the state?
What you are covered for in Andorra will depend on whether you are a national, citizen, or resident of the country.
What we can glean from the social security system information that is available is that workplace injuries are 100% covered by the state. Therefore, if you work within the field of sports as, for example, an athlete or a coach, and you sustain a sports injury that is related to your work, it is more than likely that all your medical costs will be covered.
For anything else, it seems to be that the government subsidies cover about 75% of the costs.It's worth noting that someone who has sustained a serious sports injury that affects their work may also get a 'Temporary Disability Benefit', which is paid from the first day of the disability. For the first 30 days, this benefit covers 66% of the insured person's average daily wage, which is calculated from earnings in the last 24 months. From the 31st day up until the 539th day (if applicable), the insured person will be paid 70% of their average daily wage, which is calculated over the last 12 months (in the 24-month period before the disability began). If still applicable, following on from the 540th day, the insured person will be paid 60% of their average daily wage, which is calculated from the last 24 months.
Latest Videos
Moving Home After A Decade Abroad
4 Ways To Take Care Of Your Health And Wellbeing When Living Abroad
5 Things to Know Before Moving to Sweden
This error message is only visible to WordPress admins
Important: No API Key Entered.
Many features are not available without adding an API Key. Please go to the YouTube Feed settings page to add an API key after following these instructions.
Latest Articles