The internet has become a crucial aspect of our lives today. It is undoubtedly the most popular mode of communication, entertainment, learning and socializing across the globe. We use technology in our daily lives, be it at home, work, school, and even when we are on the go. Today, people residing in remote towns and villages are also connected to the worldwide web through their mobile devices, even if they do not have access to a computer.The internet has made it quite easy for us to instantly exchange information with a wide audience, without incurring a huge phone or fax bill. Every day, billions of consumer data bytes are sent through smart phones, tablets, laptops and computers. There are numerous sites and applications catering to almost any need of the consumer.
Things have become so advanced that you can share a write-up, a sound clip, a picture or a video with thousands of people across the world in a matter of minutes, just by uploading it on to a website. Similarly, you could transfer money, shop for various items, pay your bills, book tickets, look up information, read the news, chat with a person, make a free call, have a video chat, listen to music, download photographs, play games, watch a movie and even catch up on an entire TV show, just by going online or using a web-based application.
Unfortunately, there is a downside to technology too. Cybercriminals now have access to a lot of personal information, which could make you vulnerable to fraud. Moreover, connecting and exchanging generic information with a stranger online isn't safe for anyone. Several industries, especially in the Entertainment and Telecommunication sectors, have lost a lot of money because of online piracy and free calling or video chats. Access to illegal or inappropriate content has become a problem almost everywhere.
The governments of several countries have therefore taken steps to reduce the risk of cybercrime and piracy. They closely monitor the net usage of their residents and have also blocked access to any sites, portals and applications that they consider inappropriate on various grounds. This is known as Internet Surveillance and Censorship. In fact, it is fairly safe to say that in most countries, the authorities have control on how their residents use the internet. The level of magnitude of the restriction is generally classified into one of these:
– Pervasive: A huge amount of content in a wide range of categories has been blocked
– Substantial: A fair number of categories are subject to medium filtering levels or several categories are subject to low filtering levels
– Selective: A small number of sites have been blocked or specific categories are filtered
– Suspected: It is believed that certain websites are being blocked but there is no way to confirm it
– No Evidence: While certain forms of controls are likely to exist, there is no evidence to show that any sites or applications have been blocked
Net usage rules and regulations vary from one nation to another; certain places tend to be a lot stricter compared to others. In a region where the law is very stringent, only a small percentage of the local population may have access to the internet, while the more lenient nations mainly ban websites of certain categories. The Guardian has compiled a list ranking all countries by level of internet censorship.
Can you imagine your life without the Google search engine? Could you go for a few days without Facebook, YouTube, Skype, WhatsApp? If not, there are certain countries that you should not even think about moving to! Freedom to use the Internet has been on a steady decline for the last 4 years or more. Every year, more countries introduce more aggressive measures for online censorship, ranging from blocking sites to imprisonment or even harassment of offenders.
You may not be able to log on to your favorite social website or use a common chatting application when you arrive in a different nation. It is therefore necessary for expats to learn about the internet censorship laws of a given location before deciding to relocate anywhere. Below are some common laws that you should be aware of in countries with the highest levels of internet censorship (in no specific order).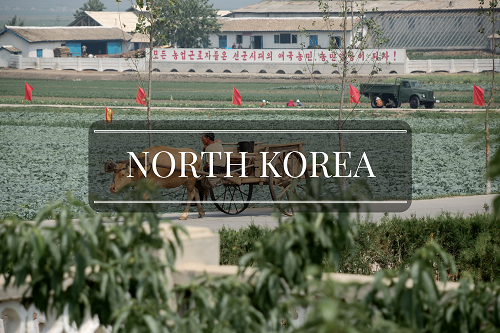 NORTH KOREA © Stephan on Flickr
The official authorities of this country have complete control over all forms of media, including the internet. Every single website that you can access in North Korea is strictly monitored by the government. This Asian nation has one of the lowest cyber usage rates in the world, as only 4% of its population can access the net.
In the year 2000, the government set up a nationwide intranet, called Kwangmyong. This network only comprises sites, services and pages that have been approved by the authorities. The email service, social network pages and news services have all been created locally and have limited content. While there are billions of pages accessible worldwide on the internet, Kwangmyong has only around 6,000 sites or so. People in North Korea aren't allowed to post blogs or any type of content online, unless it has been approved by the government.
A small group of people do have access to the global net, but they have been specifically approved by the government. Moreover, they use the web as a propaganda tool, to attract foreign investors.
You will not be able to use even the most common social sites and applications in North Korea, as all the services have been blocked.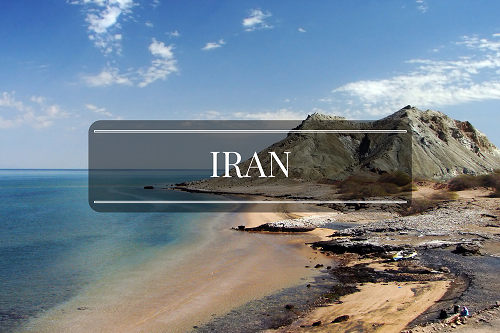 © Hamed Saber on Wikipedia
In August 2013, when President Hassan Rouhani took office, a majority of people had hopes for reform in the strict cyber laws of the country. However, that hasn't really been the case. While access to the worldwide web has increased considerably in this country over the last year or two, Iran still remains one of the top "enemies of the internet". This is mainly because the government has total control over all forms of media and communication.
Iranian authorities go as far as limiting the internet speed in order to deter people from using it. Moreover, they have put filters in place at a central level as well as a service provider level. Any content that could be perceived as politically inappropriate, critical of the government, pornographic or "un-Islamic" in nature is censored. Websites and blogs that promote women's rights are also a taboo in this country. More than half the websites that are commonly used around the world have been blocked in Iran. You therefore won't be able to access any site that the government does not deem acceptable, including Google Plus, YouTube, Facebook and Twitter. The residents can only use an email service that has been developed locally.
Anyone in Iran who has a personal page or a blog online has to get it registered with the Ministry of Art and Culture before publishing any content. People who post blogs or videos that the authorities don't approve of are likely to be harassed and even prosecuted.
The Iranian government has been in discussions about developing and implementing an internal network that can replace access to the worldwide web completely.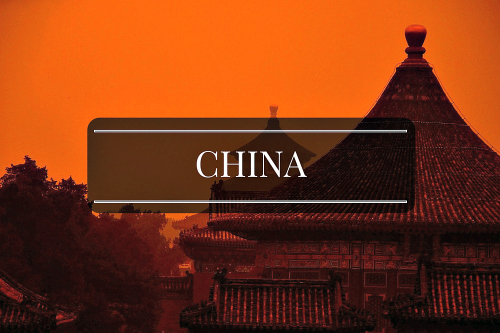 © pixabay
The People's Republic of China has one of the most rigid and effective net censorship programs in the world. This country is definitely one of the top "enemies of the internet" because of its pervasive restriction levels. According to Amnesty International, China requires a police force of around 50,000 just to ensure that the cyber laws are properly implemented and adhered to by residents and visitors across the region. Service providers are made to filter searches, monitor the use of emails, block inappropriate websites and erase any content that the authorities don't approve of.
All forms of media and communication are strictly controlled by the country's government. The public has no access to foreign news channels, broadcasts or websites. This is primarily because any exchange of views on controversial topics such as Tibetan independence, Taiwanese independence, police brutality, Tiananmen Square protests (1989), the Falun Gong movement, and public oppression is considered highly inappropriate. People cannot protest or criticize anything without fear of reprisal.
Most blogs and international social media sites like Facebook, Twitter and YouTube have been blocked in this country. The citizens are only allowed to use locally developed sites and applications to socialize, communicate or express themselves.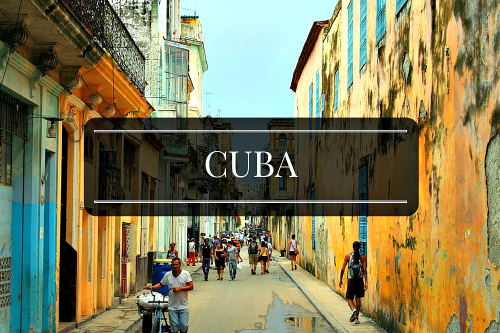 © ansalmo_juvaga on pixabay
Cuba has the lowest ratio of computers per inhabitant in Latin America. Its internet speed is extremely slow compared to the US and other Western countries mainly because of filtering and poor infrastructure. Instead of investing in complex filtering systems, the authorities rely on poor speed and high costs to limit internet usage.
The purchase of a personal computer in Cuba was only legalized in 2007. Even after that, it was against the law for locals to have an internet connection in their houses. Tourists could get access by logging on to the net through a government-run communication center. Many locals found a way around it by obtaining a pirate connection, using dial-up modems. In 2013, the general public was given the right to use public internet by signing up with a service provider that is approved by the official authorities.
Even today, the citizens can only use access points that are controlled by the government. The activity of all regular internet users in Cuba is subject to IP blocking, search filters and checking browsing history. Content can only be uploaded by government employees and bloggers that have been approved by the authorities. Moreover, the US government has implemented "reverse filtering" policies and many of their websites cannot be accessed by the people in Cuba.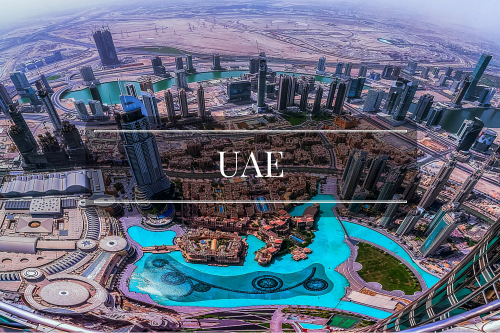 © Maher Najm on Flickr
Even though more than 70% of the population in the UAE has access to the net, this country has been classified as an "enemy of the internet", mainly because of its strict censorship policies.
The authorities in this country have blocked any website that is related to online dating, gambling, pornography, and LGBT issues. Sites that have any type of religious content (except Islamic) are not accessible either. All Israeli domains (mainly URLs ending in ".il") are banned in the Emirates.
Fortunately, you can access the majority of the "non-controversial" sites and applications in the country. While you can use common social sites and applications such as Facebook and WhatsApp, their voice calling features or VPNs are disabled in the UAE. However, you can use the video calling feature on Skype.
Unfortunately, the Telecomm Regulatory Authority isn't very transparent when it comes to informing users about the filtering of certain sites. At times, users get a clear message that a site a blocked; however, they often get blank pages or Network Error messages too, which results in confusion.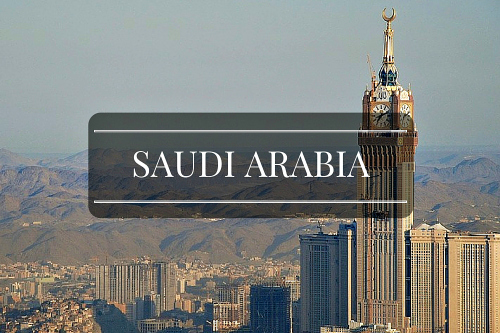 © pixabay
The overall environment in Saudi Arabia is known to be quite restrictive, and strict internet control policies therefore come as no surprise. This country has robust censorship, which focuses a lot on politics, religion, gambling, dating and pornography.
The filtering of online content in Saudi Arabia began in 2001, after a resolution was passed by the Council of Ministers. In 2007, it was made into the Anti Cyber Crime Law, imposing severe penalties for offenders. The officials use a filtering system that is controlled centrally. They also have a website through which citizens can report sites that should be blocked because of inappropriate content. More than 40,000 sites have been banned by the government. Most of the common social sites and applications are also blocked.
The countries listed above are just a few that have stringent internet usage laws. Other places that also strictly monitor and control cyber use include Yemen, Vietnam, Syria, Bahrain, Tunisia, Ethiopia and Uzbekistan. Their laws apply not only to residents, but visitors too. People could be heavily fined, punished or even imprisoned for any internet related offenses in these countries.