Expats often cite the ability to spend more time with family and fewer hours in the office as one of the draws of moving abroad. Others may just want enough room to stretch out their arms without poking a sweaty commuter. Fortunately, the countries with the lowest population density tend to also enjoy a laid-back, family-oriented lifestyle.That's not to say that having the space to frolic and gad about makes for an easy life. Loneliness can be a very real threat to anyone whose nearest neighbour is over a hundred miles away, although for some expats this is a dream come true. There's also the fact that there may be good reason why the region's population might not even add up to a football team.
There are parts of the world that struggle with extremes: too much water or too little, scorching temperatures or icily cold winds. It may well be that the country is just a tiny speck of land in a vast ocean of nothingness, often mistaken for an errant pixel on larger maps.
You might be wanting a bit of space for any number of reasons: artists seek inspiration from nature, the world-weary seek tranquillity to explore spiritual peace, and evil geniuses want to develop dastardly plans away from prying eyes.
Whatever your reason for seeking a lonely life, check out these remote destinations.
Falkland Islands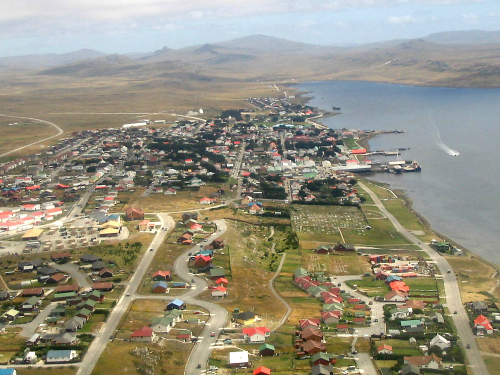 © TSP
The Falklands are an outpost of Britain, thousands of miles from London. The windswept, rocky islands sit in the raging South Atlantic and are home to fewer than 3,000 people.
Originally discovered by the French, the islands have changed hands a few times, but have seen a consistent British presence since 1832. The islands are considered a British Overseas Territory and Falklanders themselves hold British passports.
A short but bloody war was fought between British forces and invading Argentinian soldiers in 1982 before the islands were returned to British rule.
Traditionally the islanders survive by sheep farming, whaling and fishing, scattered across the islands in remote farm buildings or outposts. Nowadays the capital, Stanley, is very much the financial focus of the islands, with oil and mineral exploration becoming a growing concern in the Falklands.
Tourism is also seeing an uptick, with cruises to Antarctica calling in at the port of Stanley, and the archipelago's wildlife also brings curious visitors.
Falkland life is all about being tough enough to cope with the harsh conditions, yet friendly enough to fit into a small, isolated community. As the Falklands Government puts it: "the Falkland Islanders are a peaceful, hard-working and resilient people. Our society is thriving and forward-looking."
Namibia
© Luca Galuzzi
Namibia is a place of extremes. The southern African country has some of the world's lowest rainfall, its oldest desert and some of the funkiest flora and fauna on the planet.
The 238th most populated country in the world also has one of the lowest rainfall rates, partly due to the Namib desert. The giant sand dunes run the entire length of the country's coastline, soaking up moisture coming in from the seas like a thirsty sponge. An imposing wall of sand rises straight from the sea, messing with weather patterns and even confusing magnetic compasses thanks to the ancient iron-rich grains.
Due to the pitiful levels of rainfall, Namibian tribes hunting in the brush rely on underground lakes, filling hollow ostrich eggs to carry precious water.
English-speaking Namibia does have a busy economy, centred on mining for diamonds, gold, silver and radioactive uranium. Whilst much of the administration of the industry takes place in the capital Windhoek, remote pit sites represent the real power behind the economy.
Western Sahara

© stAn
Western Sahara is not quite a country in its own right. Looking at different maps of Africa can tell different stories, one of which features a sovereign state on the Atlantic coast. Others may show an unoccupied gap between nations, but sometimes there will be no sign of Western Sahara, just an unusually large Morocco.
Jenn Abelson of Boston Globe explains: "Western Sahara is now by far the largest piece of land remaining on the United Nations' list of "non-self-governing territories," places it considers to have an unfulfilled right to decide their own futures." The country is Africa's last colony.
It's unlikely the territory will gain independence any time soon. It gives Morocco access to some of the world's richest fishing as well as stores of valuable phosphates, and possession of the region has become an important political point in Morocco.
The politics and history are messy, brutal and complicated, and modern life in Western Sahara is no less so. Extremes of temperature, low rainfall and human rights abuses mean that few expats will be heading to Western Sahara any time soon.
That is unless you're seeking peace amongst the sand dunes. With fewer than half a million people in the entire country, intrepid travellers have reported trekking for days without seeing any sign of human existence.
Faroe Islands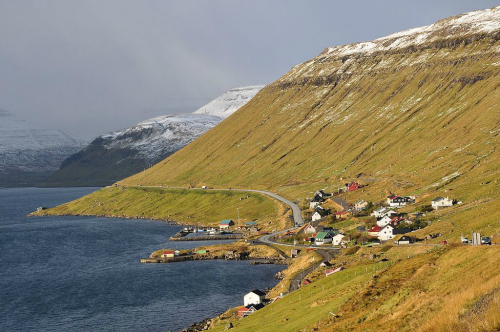 © Vincent van Zeijst
Fancy living amongst Vikings? A tiny group of islands mark the boundary between the rough North Atlantic and the freezing Norwegian Sea, and are populated by the descendants of Viking warriors.
A Danish protectorate, the Faroe Islands are autonomous and far removed from their nearest neighbours. Over 320km north from the tip of Scotland, the islands are rugged volcanic rocks, windswept and rain-soaked.
Due to turbulent Atlantic currents, steep hillsides and mixing weather patterns it is not unusual for the Faroes to get highly localised weather. One village may be basking in glorious sunshine, whilst their neighbours shiver under blizzarding snowfall.
The Islands themselves are a tight fit for their population, but have their own culture, far removed from the pressures of the busy world. Faroese is the national language, the Faroese Krona is the currency, and the national football team is a source of pride.
Faroese life is a relaxed and friendly, steeped in Nordic mythology and set amid a spectacular landscape.
Iceland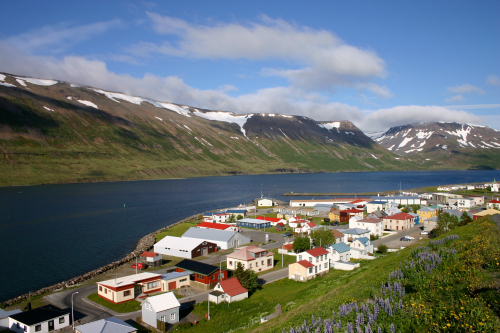 © Brad Weber
Iceland straddles two tectonic plates atop a bubbling cauldron of angry magma, coated with frigid ice and surrounded by the raging North Atlantic.
To explore Iceland is to explore a geography textbook, seeing the incredible forces nature unleashes to shape the landscape. Iceland has volcanoes, glaciers, geysers, waterfalls, fjords and lagoons, with vast areas of the island made uninhabitable by Mother Nature.
With parts of Iceland turned into charred lava fields or mighty glaciers, it's not surprising that the capital city Reykjavík dominates most tourist itineraries. This really is a tragedy as a drive through the scenery can be amazing, inspiring and utterly terrifying.
A low population density makes the world's 18th largest island a great place to avoid people, as most are clustered around the capital. Moving into the island's interior means it can be just you and Mother Nature alone… and thousands of Iceland's hardy sheep.
Mongolia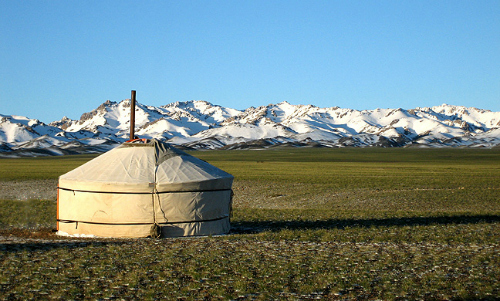 © Latebird
Sandwiched between the superpowers of China and Russia sits a land of wide-open plains and huge skies. This is the last place where nomadic life dominates.
Almost double the size of Texas, Mongolia is known as the home of Genghis Khan and his armies of highly skilled horseback warriors. As capable as these fighters were in battle, it was their ability to live off the land and tame strong wild horses that allowed them to dominate the continent.
Today's Mongolians are proudly keeping these skills alive, living alongside their horses in yurt encampments and moving the whole temporary village to new pastures with the seasons.
Due to this transitory lifestyle it's difficult to get exact statistics about how many Mongolians are living in the country, but there is more than enough room for a few new arrivals. Expats with skills in the mining and engineering sectors can find work in the mineral business, which makes up almost a quarter of the economy.
Svalbard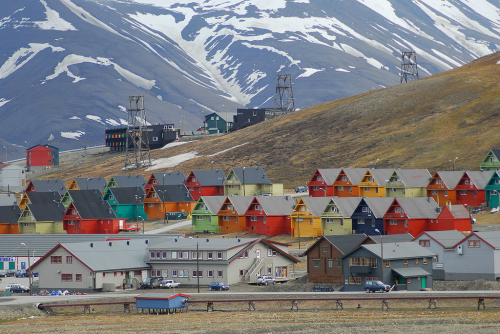 © Svalbard Global Seed Vault/Peter Vermeij
Halfway between Norway and the North Pole is Svalbard, an arctic archipelago with midnight sun, glaciers and lots of polar bears.
There are more bears than people, with only 2,600 humans eking a life out on the remote Norwegian territory, mostly working in the coal mines.
However, a growing number of scientists are heading to the frozen land, monitoring polar orbiting satellites and climate change, and working to preserve the entire plant stock of the globe. Svalbard Global Seed Vault is a Noah's ark for plants, protecting examples of every plant in case of disaster.
Republic of Suriname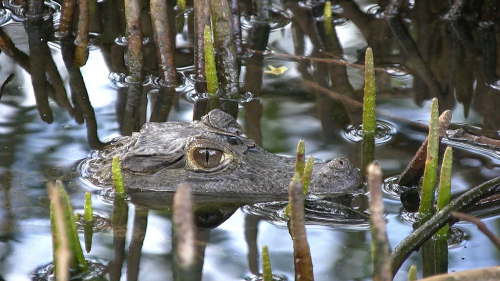 © WiDi
This jungle nation is a former Dutch colony and retains many elements from its colonial past. Much of Suriname, however, remains unchanged from long before the colonists arrived.
The majority of the country is virgin rainforest, unsettled and unexplored. Sipaliwini, the largest province, is so sparely populated that it doesn't even have a capital.
Most of Australia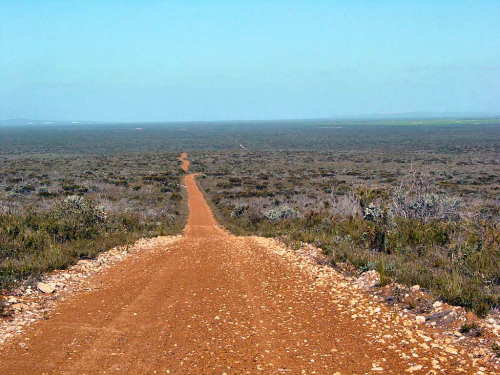 © Boticario
The Land Down Under is a mighty country, large enough to match the entire continent of Europe. It seems odd then that the whole of Australia has a population just twice the size of Belgium.
In truth, the vast majority of Australia is empty. The whole country is like a giant, hot donut as there is a big population hole in the centre of the landmass. The vast majority of Aussies live on the coast, avoiding the scorching interior and its vast sandy openness.
The 'outback' interior of Australia is so sparsely populated that there may be just one tarmacked road for thousands of miles, cutting through farms the size of European countries. Doctors fly small planes in order to visit patients. On a list of Australia's 50 biggest settlements, only one, Alice Springs, is not on the coast; and with a population of just 28,000 the town only makes it into last place.
This isn't really surprising; Alice Springs is almost smack in the middle of the continent, 1,200km from the nearest ocean. Consequently the town roasts. Summer temperatures can reach 45C, although this balances out with winter freezes dropping to -7C.
Life in Australia might be daunting, surrounded by a flat expanse of red dusty nothingness, but if solitude is what you seek, head down under.
McMurdo Station, Antarctica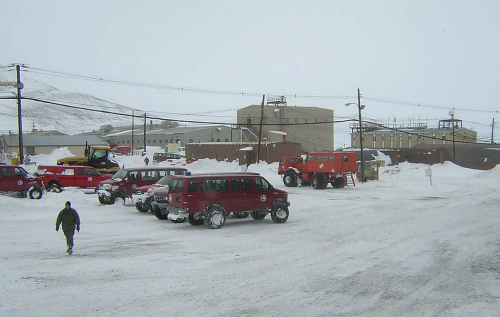 © Sgootzeit
If you're seeking out the lowest population density, how about sharing an entire continent with only 250 people? That's what happens in winter at McMurdo Station.
The population rises to 1,000 in summer, but penguins still vastly outnumber the human population. Most of the human population are engineers and technicians supporting a handful of hardy scientists who conduct various experiments, even diving under the frozen sea ice.
Life in McMurdo is chilly, with temperatures dropping below -50C in the 24-hour darkness of midwinter. Even in these frosty climes, the station is able to grow its own fruit and vegetables, and US military ships push through the sea ice to deliver mail and supplies. The base enjoys Internet connections, phone lines and even two ATMs.
With 100 buildings making up the base, it shouldn't be difficult to find a quiet spot to chill out in. There are a few things to consider before packing your bags: firstly 'Mactown' is a working town and to live there is to be a part of the essential staff keeping the base running. It's a remote outpost and it's not a place to put your feet up and take it easy.
Being close to the South Pole, McMurdo spends much of the year plunged into darkness, which can be a miserable experience for many, especially since there isn't a single tree or blade of grass to brighten things up.
Have you lived in a very remote area? Do any of these tempt you for your next expat adventure? Let us know in the comments!
Article by Andy Scofield, Expat Focus International Features Writer