How Does Cancer Care In Canada Compare With The USA?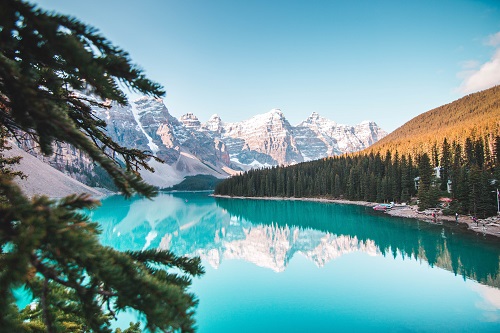 The cost of advanced chemotherapy can be twice as much in Washington as it is in British Columbia, which is just next door. Scientists at Seattle's Fred Hutchinson Cancer Research Center, in conjunction with colleagues from Vancouver and British Columbia, discovered just how much the cost varies. A month's worth of chemotherapy treatment costs roughly $12,345 in the US, but around $6,195 in Canada. Despite the stark difference in cost, the average survival rate on each side of the border is more or less the same, with the scales tipping ever so slightly in Canada's favour.The healthcare system in Canada is operated on a public taxpayer basis and run by the government and provincial ministries of health, whereas in the US, it is not. When you take this into consideration, it is perhaps more obvious why the cost of treatment is so different. Americans pay almost twice the price for many forms of healthcare and medication than their Canadian counterparts, but without double the benefit.
Concerning government projections show that unless the US undertakes a large-scale overhaul of their healthcare system, the high costs will only continue to rise further.
Cancer care in Canada
What is the quality of cancer care in Canada? Waiting time statistics, useful resources, and more…
Whilst the US is famous for being expensive, Canada is equally famous for its long waiting times. The Canadian government is well aware that there is an urgent need to decrease waiting times across the board, but so far no action has been taken.
Long waiting times are a very serious problem for Canada as a whole, but particularly in the case of cancer patients. Studies have shown that Canada has "the highest proportion of patients with long delays to see specialists." 56% of patients will end up waiting more than four weeks to see a specialist, whereas the international average is around 36%. Needing to wait this long to see a specialist before they can be diagnosed, can result in cancer patients not getting the treatment they need in time.
Surprisingly, despite this, surveys show that almost 75% of Canadians believe the quality of the healthcare system falls within the "good" or "excellent" category. Whilst it can be argued that the quality of the healthcare, when received, is indeed very high, the worryingly long waiting times tend to override this when looking at overall quality.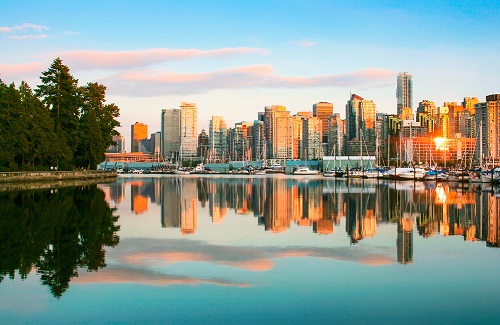 Whilst the US is famous for being expensive, Canada is equally famous for its long waiting times.
Cancer care may or may not be covered by your provincial healthcare plan under the public healthcare system. The exact cover differs between provinces and territories, so before purchasing private health insurance, it is worth looking into this.
If you're looking to learn more about cancer care in Canada, the Canadian Cancer Society website is a great place to start. The Canadian Cancer Society is a national, community-based organisation, consisting of both paid staff and volunteers, whose mission is to eradicate cancer. They are also committed to raising awareness of, and educating people about, cancer, and to enhancing the overall quality of life for people living with cancer and their families.
Cancer care in the USA
What is the quality of cancer care in the USA? How can you ensure you and your loved ones are financially covered?
Cancer care in America, whilst being undoubtedly of very high quality, is not easily accessible to everyone from all walks of life. If you have the appropriate private health insurance, you may not need to worry. Ensuring that you are financially covered for all potential circumstances in the US is imperative.
Only a few groups of people are entitled to have their health covered by the government, through the Medicare and Medicaid schemes. Medicare is designed to provide health care to people over the age of 65, or to those with severe disabilities. Medicaid provides health cover to people on a low income.
In some cases, even if a specific treatment is recommended to you by your oncologist, your insurance may refuse to cover the cost. This is particularly true for treatments such as immunotherapies, rather than chemotherapy or radiotherapy. You may find, in other cases, that your insurance will only partially fund the cancer treatment that has been recommended to you. In this circumstance, many patients face paying 25% of their treatment cost. While this may not seem excessive, the cost of treatment sometimes reaches over $10,000 a month, which would leave the patient having to cover around $2,500 per month. For many people, this is not feasible.
The reason that drug treatments can be so high, is that drug companies in America can charge whatever they want.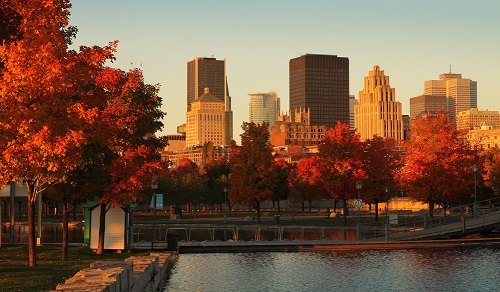 Drug companies in America can charge whatever they want, which often means that the price of medication is much higher there than in other countries, including Canada.
Private health insurance and pre-existing medical conditions
Another important aspect to consider, when looking for private medical insurance, is whether they will cover cancer if it is a pre-existing medical condition. It is crucial that you declare whether you have had any form of cancer when purchasing your insurance, even if it was many years ago, as otherwise your policy may be declared null and void, meaning that you will not be covered.
Often, insurance companies will only provide cover if you have been in remission for a specified amount of time, which typically ranges from three to seven years, but can differ from one policy provider to the next.
When purchasing your private health insurance, you must know exactly what is covered. For example, does it cover tests and diagnostics? What about PET and MRI scans, or x-rays? Does it cover inpatient treatment as well as outpatient treatment? Some policies may extend to cover unlimited benefits, including cancer care and mental health, but never assume this automatically.
Latest Videos
Building A Food And Beverage Business In China
Making A Career Change Abroad
Making A Career Change Abroad
This error message is only visible to WordPress admins
Important: No API Key Entered.
Many features are not available without adding an API Key. Please go to the YouTube Feed settings page to add an API key after following these instructions.
Latest Articles