With a population of almost 1.4 billion people and some of the busiest cities in the world, China rarely draws in expats who are looking for peace and quiet! But if you're after hustle, bustle, and a culture unlike anything you've ever experienced, China may be the place for you.Opening a bank account in China is one of the first steps you'll need to take, when it comes to getting set up in your new home. Opening a bank account can be a daunting experience, but if you're willing to show a little patience, you should be able to get your finances organised relatively quickly.
Do you have to be in China to open a bank account?
If you're planning on working and living in China long-term, having your own bank account is essential. It will allow you to pay for goods and services without hefty fees and exchange rates, and your employer will be able to pay your salary directly into it.
You can open a Chinese bank account from abroad, but it's not particularly easy. If you're in the UK, you can open an RMB (Chinese Yuan) account with the Bank of China. However, you will still need to visit one of their branches in the UK to get this set up, so the process cannot be fully completed online. HSBC also offers this service. There are other major banks across Asia that will allow you to set up an RMB account at branches outside of China. Such an account will then be ready to use when you arrive in the country.
With some banks, it is possible to open an account as a non-resident. However, it is best to call the bank you are interested in to confirm this. With almost every ATM in China accepting Visa and MasterCard, there is little point in opening a bank account if you are not planning to live in the country.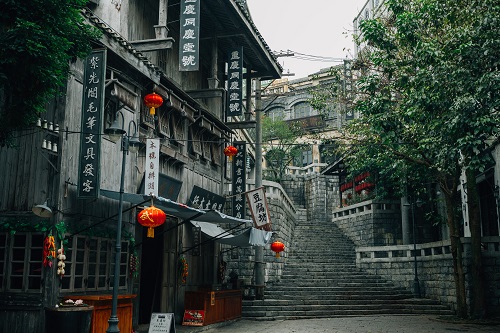 If you're planning on working and living in China long-term, having your own bank account is essential
What documents are needed to open an account?
Opening a basic bank account is relatively simple, whereas opening a corporate or investment account is more complex. To open a personal bank account, you will need the following:
• Passport
• A Chinese phone number
• Proof of residency (although this is just a formality, and the bank may accept a temporary address)
• An initial opening deposit, usually around 10 to 20 RMB (just a couple of USD)
• An employment pass, student pass or work permit
While these are the basic documents needed, you could be asked for either more or less, depending on the bank you have chosen. Application forms will be provided in both Chinese and English, but it is still recommended that you ask for an English-speaking clerk. If this isn't possible, you will need to bring a translator with you.
What banks in China are suitable for expats?
There are numerous banks in China that are suitable for expats, and most make it very easy to open an account. Choose a bank with a convenient local branch, assuming you already live in China, as there isn't a huge amount of difference between banks, so it's best to choose based on convenience of location.
Some of the most popular banks for expats include:
• ICBC
• Bank of China
• HSBC
• China Construction Bank
• China Merchant Bank
• ABC
Banks in major Chinese cities are generally open six days a week, from 9 am to 5 pm. Some will close over lunch, while others may operate with limited staff during this period.
If you need an English-speaking clerk, you should call the bank in advance to check they have someone who can help you (using a translator, if needed). It's recommended that you arrive at the bank first thing in the morning to avoid waiting in line.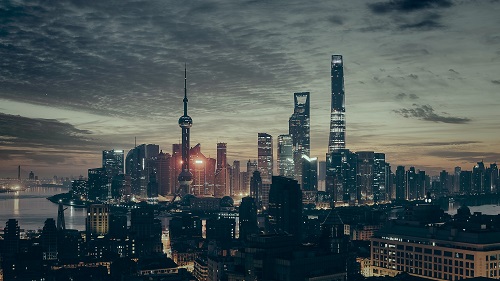 There are numerous banks in China that are suitable for expats
To open a Chinese bank account, you'll need to visit the information desk, where you will be given a form to fill out. Forms usually need to be completed in Chinese, so you may need a member of staff to help you. A copy of your passport and visa will be taken, and you'll be told how much money is needed for the account's deposit.
When you open your account, the bank will automatically give you a debit card on the Chinese Union Pay system. This is called a UnionPay Bank Card, and other than having a six-digit pin (as opposed to a four-digit pin), it will work in much the same way as your normal debit card. Getting a credit card can be more difficult. You will need a work permit, a contract, and a rental agreement in order to apply for one.
Almost all of the major Chinese banks offer online and mobile banking. This is relatively easy to sign up for and will allow you to order goods on Chinese websites.
Are there any fees involved when opening a bank account in China?
You may incur some fees when opening a bank account in China, and these should be displayed in English on the websites of the major banks. Opening your account will usually require a deposit, but this often equates to just a few dollars.
You should check with the bank directly whether there are specific handling charges to keep your account open, and you may have to pay a fee to withdraw cash from an ATM operated by a different bank. Smaller banks don't usually charge a fee to withdraw cash, as their ATMs are few and far between.
The good news is that the fees that Chinese banks charge are generally very small, with bank cards often being free at the smaller banks. While large banks will charge higher fees, they have ATMs and branches available across the country, which makes them worth the slightly higher initial costs.
In most cases, once you have opened your account, you will be able to use your bank card immediately.