How To Apply For A Visa In Costa Rica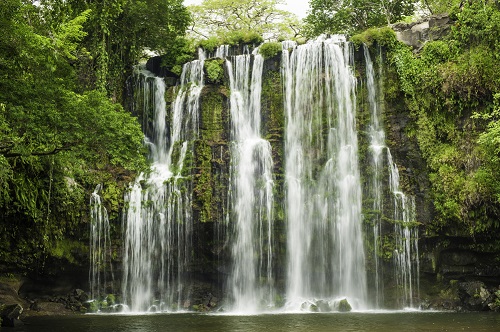 Whether or not you need a visa in order to enter Costa Rica depends on your nationality or country of residence, the purpose of your visit, and how long you are planning to stay. If you are unsure about whether or not you require a visa, you can check the requirements by country on the official government website.Fines of $100 per month are issued if you overstay your visa, and your return may be subject to restrictions, depending on how long you have overstayed. Depending on your nationality, your passport will need at least one day of validity beyond the date you are due to leave Costa Rica.
You will likely be required to provide evidence of either return or onward travel. Failure to do so could result in you being refused entry to Costa Rica by immigration officials. You may also be asked to show proof of sufficient funds for the duration of your visit. UK Emergency Travel Documents (ETDs) are accepted for entry and exit, as well as airside transit.
A departure tax of $29 is applicable if you are leaving Costa Rica by air. Usually this is included in the price of your flight ticket, but it is best to double check your details, or to confirm with your airline provider or travel/tour company, prior to departure.
You may require a Yellow Fever vaccination certificate if you are travelling to Costa Rica from South America and/or sub-Saharan Africa. For example, countries such as: Angola, Benin, Burkina Faso, Cameroon, Democratic Republic of Congo, Gabon, Gambia, Ghana, Guinea, Liberia, Nigeria, Sierra Leone, Sudan, Bolivia, Brazil, Colombia, Ecuador, Peru, Guyana and Venezuela. You must have the vaccination at least 10 days prior to travelling to Costa Rica.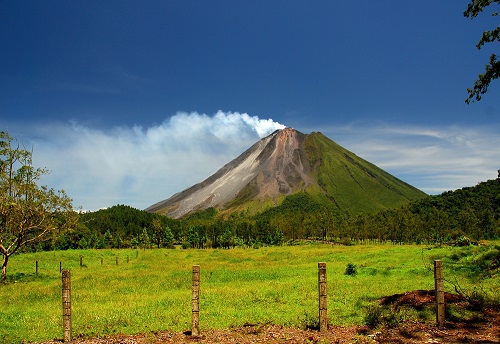 You may require a Yellow Fever vaccination certificate if you are travelling to Costa Rica.
Visas
There are several different types of visa available to foreigners who wish to spend time in Costa Rica, whether they want to stay on a temporary basis, for an extended recreational visit, or to study or work. The categories for visas in Costa Rica include:
Student visa
There are a total of five public universities in Costa Rica, as well as several private ones. You and your educational institution are in charge of obtaining a student visa and study permit. Usually your school will apply for your student permit, but you must supply them with all of the required documents.
Work visa
You will need to find employment before you can apply for a Costa Rican work visa. You and your employer will have to prove that the position you are taking could not have been filled by a Costa Rican national.
Provisional visa for rentiers and investors
Investors meeting a set criteria, and property owners renting their property for income (rentiers), can apply for a provisional visa to allow them to stay in Costa Rica on a more long-term basis. This does not entitle them to work legally in Costa Rica, although they are often eligible to set up a business in Costa Rica and are entitled to an income from it. In this instance, they cannot work in the business themselves, and will have to employ local staff.
Provisional visa for retirees
Provisional visas are available for retirees wishing to spend a length of time in Costa Rica longer than the average tourist visa or tourist exemption period (90 days). This is provided that they can show evidence of sufficient funds and/or pension income to be financially independent.
Provisional visa for having close family ties with a Costa Rican national
A provisional visa or a temporary residence permit will allow you to spend time with your family or close friends in Costa Rica for longer than 90 days. This does not automatically entitle you to work in Costa Rica, or to live in Costa Rica on an indefinite basis.
All visas for Costa Rica will need to be applied for in advance, at your local embassy or consulate, and you will need to supply a number of supporting documents. For example:
• Completed and signed application forms
• Letter of invitation, enrollment/acceptance or employment (whichever is applicable)
• Your original passport, along with copies of the passport pages with biometric data
• Proof of sufficient funds (if applicable)
• Recent passport-size photos of you that meet passport specifications (i.e. white background, clear headshot, colour photo, etc.)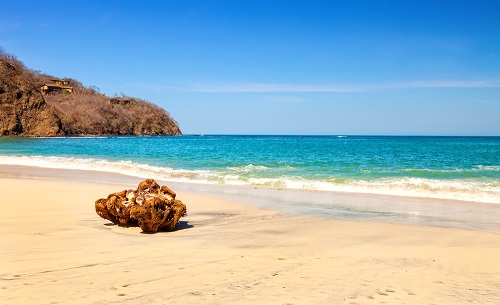 All visas for Costa Rica will need to be applied for in advance, at your local embassy or consulate, and you will need to supply a number of supporting documents.
Work permits and residency
There are high levels of restriction in place when it comes to what work foreigners can do in Costa Rica. This is in order to protect local workers, by ensuring that foreign workers do not take jobs that locals are equally qualified to do. This means that in order to work in Costa Rica, the specifications are quite tight. Only Costa Rican citizens or permanent residence holders are allowed to work in Costa Rica without prior authorisation. Prior authorisation means that you must have an offer of employment already in place, and in order to achieve this, you will need to possess a set of skills, qualifications, or experience that is in shortage in Costa Rica.
Note: If you have a temporary residence permit, this is not the same as a work permit, and will not automatically entitle you to legally work in Costa Rica.
The Costa Rica work permits available include:
• Permit for artists, athletes, and entertainers
• Permit for professional and technical guests
• Permit for transferred staff
• Permit for preventive maintenance services and corrective post sales management
• Permit for working in a specific occupation (not listed above)
• Permit for working as a domestic worker
• Permit for self-employed individuals in agriculture, construction or service sectors
• Permit for self-employed individuals in a well-established company
• Permit for temporary workers
Work permit, study permit, and temporary residence permit applications can be made at your local embassy or consulate, or at the department of immigration in Costa Rica (Direccion General de Migracion y Extranjeria) if stated. You can visit their official website for further information.
Other permits that may be required by some individuals include study permits for students and temporary residence permits for stays in the country exceeding 90 days. You can only become a Costa Rica permanent resident if you have a Costa Rican blood relation or if you have lived in the country with a temporary residence permit for a minimum period of three years.
Latest Videos
The Realities Of Life In Rural France
An American Girl In Italy
Living And Thriving As A Black Woman In Spain
This error message is only visible to WordPress admins
Important: No API Key Entered.
Many features are not available without adding an API Key. Please go to the YouTube Feed settings page to add an API key after following these instructions.
Latest Articles