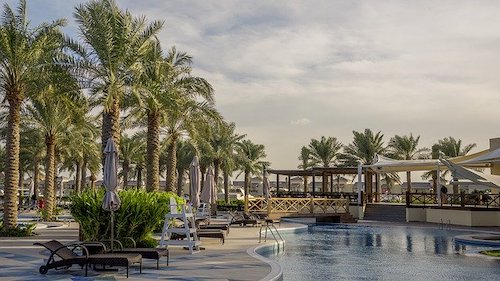 All those wishing to enter the Kingdom of Bahrain will require a visa of some description, with the exception of citizens belonging to the Gulf Cooperation Council, which includes Kuwait, Oman, Saudi Arabia, and the United Arab Emirates.Some citizens will be eligible for a visa upon arrival, although it is usually advised to obtain your visa in advance. You can obtain the necessary visa online or from your local embassy. It is also strongly advised that you always check the latest updates on your government's website, as well as the Embassy of the Kingdom of Bahrain's website.
Upon arrival in Bahrain, eligible visitors can be issued visas which range from just 24 hours up to 3 months. This will depend on the individual's circumstances and requirements, and will be entirely at the discretion of the immigration officers. On most occasions, you will be asked to produce proof or return or onward travel, and sometimes proof of employment.
You may be required to provide Yellow Fever vaccination certification, so make sure you check on your local government health website prior to arranging travel. Any persons traveling on business will also be required to provide proof of invitation along with their other supporting documents. Journalists or representatives of NGOs visiting Bahrain should get a specific visa before travelling.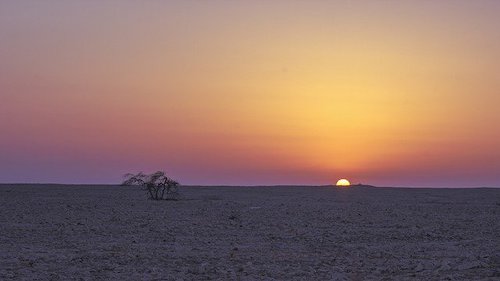 There are different permits and visas available for Bahrain
Another factor that is paramount to your entry into Bahrain is the validity of your passport. You must have a minimum period of 6 months' validity left on your passport from the date you intend to enter Bahrain. You cannot enter Bahrain using most emergency travel documents, but they are accepted for airside transit and for exiting the country. If you lose your passport in Bahrain, you will be allowed to return home or potentially travel onward with your ETD, subject to other countries' entry requirements.
Circumstances that may prohibit you from leaving Bahrain include aspects such as unpaid debts, involvement in legal or court proceedings, being subject to a travel ban, or if you are travelling with a child who is subject to a custody dispute in Bahrain.
Visas
Visas for the Kingdom of Bahrain are classified according to several contributing factors. These include :
• the purpose of your visit
• whether you have sponsorship
• whether you have applied for a "Standard" or "eVisa"
• whether you require a multiple or single entry visa
• country of issue
If you are on a visa which you obtained upon arrival, and you have not overstayed, you may be able to apply for a visa extension whilst in Bahrain. This can be processed at the Nationality Passport and Residence Affairs (NPRA) at the Ministry of Interior.
Tourist Visas
Most commonly used by citizens of the European Union, Australia, Canada, Hong Kong, Japan, New Zealand and the USA.
24-hour, 72-hour and Seven-Day Visas
These visas are mostly designed for business people who will be visiting Bahrain for a short amount of time for business meetings, work events, seminars, and so on. A return ticket is required to obtain this visa.
Visitor Visas
This visa is for other foreign nationals who are not on short work-related trips. This visa is valid for up to a month, but requires sponsorship from a Bahraini national or citizen.
Business Visas
This visa is for business purposes, designed for stays of longer than a week. The visa is valid for up to four weeks. This visa requires an NOC (No Objection Certificate) from a Bahraini sponsor.
Work Visas
This visa is required when a person is taking up semi-permanent or permanent employment in Bahrain. It is valid for 1-2 years.
Family Visas
This is also referred to as a 'residence permit'. This visa is given to family members of workers employed in Bahrain. Family members are not allowed to work on this visa, as they would require an appropriate work visa to do so. Members of the family that are covered by this visa include the spouse of a sponsored employee and their dependent children; it does not cover extended family members.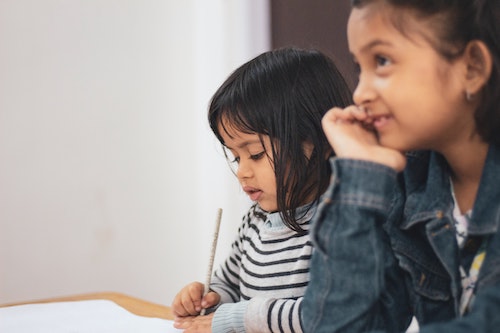 You will need documentation for all family members
Often you will need to produce relevant documentation to make your application, particularly in the case of the family visa, where you will need to get copies of your marriage certificate and the birth certificates of your dependant children.
You will not be able to get a family dependent visa for an unmarried partner. It is also important to note that it is technically still illegal to live with your partner if you are not married. Whilst some people do this and effectively fly under the radar, it can present various problems, such as:
In Middle Eastern countries abiding by Sharia Law, it is usually a criminal offence for unmarried couples to live together. If you are in a country that abdies by Sharia Law, it is applicable to you whether you are a Muslim or not.
As an unmarried couple, you will not be able to obtain a family visa for your partner or your children. Attempting to do so in a country where it is considered illegal may also bring unwanted attention.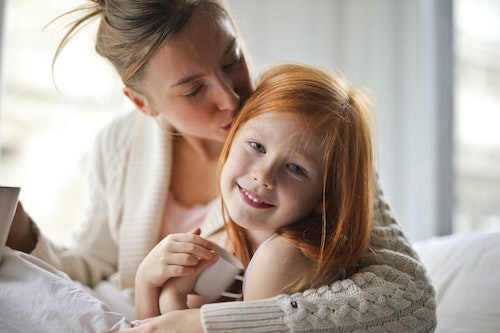 Some countries do not issue birth certificates for children of unmarried parents
Some Middle Eastern countries will not issue a birth certificate if a child is born to unmarried parents, as this is considered "proof" of a relationship outside of marriage, which is illegal. In particularly harsh circumstances, this can result in possible imprisonment or deportation of the mother and child. A child can even be considered as born outside of wedlock if the parents of the child have been married for less than 6 months before the child was born.
Work Permits
All foreigners who wish to live and work in Bahrain will require both a residency visa and a work permit. Most expatriates who move to Bahrain will have already received a job offer. The majority of these will have been recruited from overseas, and the employer will have already dealt with sponsorship and visas on their behalf prior to arrival.
Many make the assumption that you can visit Bahrain on a tourist visa in order to look for a job. However, you cannot get a job in Bahrain without a valid work visa, and in order to get a valid work visa, you need a confirmed offer of employment.
Investor Permits
A two-year Investor Permit is available for shareholders in local Bahraini companies. Once you have obtained an investor permit, it is also possible to obtain a residency visa from the GDIP (General Directorate of Immigration and Passport) through an NOC (No Objection Certificate). The Investor Permit also allows you to act as a sponsor for family members.
Flexi Permits
The Flexi Permit (also known as "The Blue Card") essentially allows you to live freely in Bahrain, and allows you to work in any non-specialised occupation, negating the need for a sponsor. The permit is renewable for a period of one to two years. You can work on your own for any employer on a contractual basis, or have the freedom to work with multiple employers at the same time. You can leave and return to Bahrain whenever you like, providing your residence permit is still valid.
Eligibility includes expatriate employees with terminated or expired work permits (without dependants), and expatriate employees who currently have a case in the courts for unpaid wages. The permit was originally designed to combat the illegal sale of visas on the black market.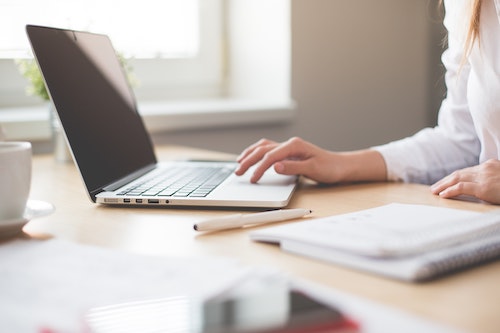 Permits are available if you want to live and work in Bahrain
There are two different types of Flexi Permits. One enables you to work in any non-specialised jobs but excludes work in restaurants, salons, and hotels. The other is specifically designed for hospitality, and allows you to work in restaurants, salons, and hotels subject to a medical test.
Residency
Citizenship and residency differ in Bahrain. You may be granted citizenship upon request if you meet the requirements, such as being a legal resident of Bahrain for a minimum of 25 consecutive years (or 15 consecutive years for Arab nationals), being fluent in Arabic, and owning registered real estate in Bahrain.
Residency is obtained by way of a residency permit for a fixed number of years on a renewable basis for a fee. There are several different types of residency permits for varying lengths of time. Two-year residency permits cost around 200 dinars; five-year permits cost approximately 400 dinars. There is also a 10-year renewable residency permit available for around 600 dinars, available on a self-sponsorship basis for foreign investors, retirees and property owners.
Every foreigner residing in Bahrain will require a residency permit. There are different types depending on your situation; for example, you can apply for residency permits for foreign spouses, and for children born to Bahraini mothers with foreign fathers.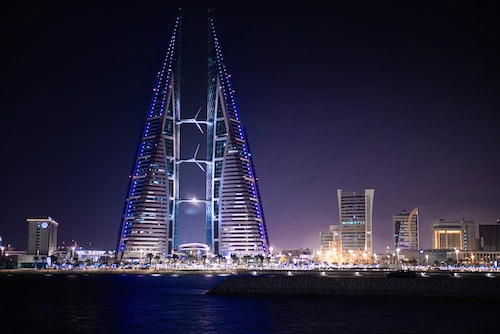 You will need a residency permit to live in Bahrain
In most cases, you will need to go to the office of Nationality, Passport & Residence Affairs in order to make your residency application. Take your supporting documents and applicable fee with you. You will need to take a number, fill out an application form, and then wait for your number to appear on the screen. Go to the relevant counter with your forms, documents and fee for processing.
The documents that are usually required include:
• a 'Service Request' form
• your passport and the passport of your child (if applicable) along with a clear photocopy of the passports
• your valid ID card (even if the application is for your child, as you will be the guarantor) and a photocopy of the ID
• your foreign spouse's passport (if applicable) and a clear photocopy
• your original marriage contract/certificate (if applicable) issued from the legal courts of Bahrain, as well as a clear photocopy of the document
• your birth certificate and your child's or spouse's birth certificate, along with photocopies
You will also need to undergo a medical exam by a qualified doctor, which will involve various blood tests, an ocular test, and a chest x-ray.
Would you like to share your experience of life abroad with other readers? Answer the questions here to be featured in an interview!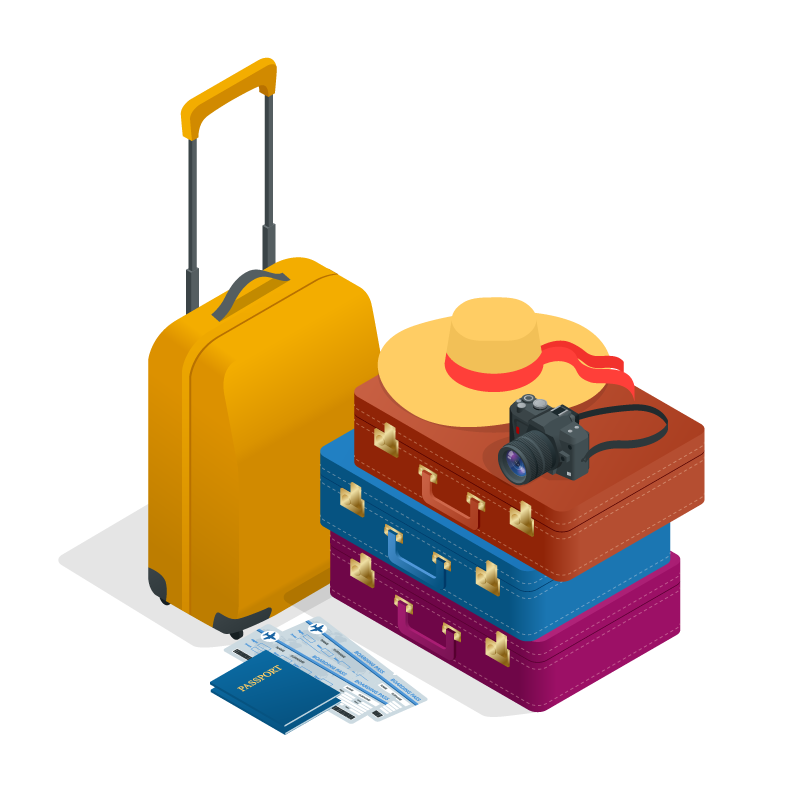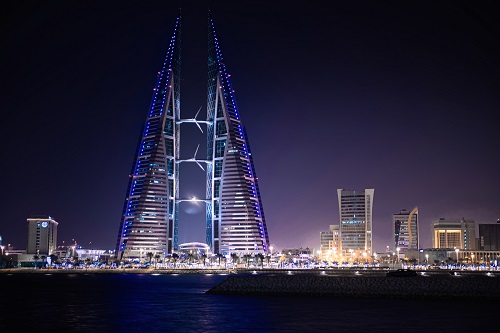 Moving to a new country can be tough, and there's lots to think about, from getting settled in your job to finding a property that's right for you. Nonetheless, if you know what to expect in advance, you may find that you have an easier time of it. This article will outline everything you need to know about opening a bank account in Bahrain.Many expats choose to keep a bank account open in their home country when they travel, but if you're looking to work in Bahrain, then you'll need a local current account. This is because Bahrain has a Wage Protection System (WPS), which was recently introduced to ensure that employers pay their employees' salaries into bank accounts. The WPS is designed to protect employees, and it began rolling out in September 2019. It is intended that the process will be fully rolled out across all companies by September 2020, if not before.
What bank accounts are available to expats?
There are a variety of options available when it comes to banking in Bahrain, as the banks are trustworthy and professional, and they operate both locally and internationally. If you bank with an international bank, such as HSBC, Arab Bank, or Citibank, you may be able to add an international element onto your existing account. However, even if this doesn't apply to you, then don't worry, as there are still numerous local banks available that you can choose from, including Ahli United and the Bank of Bahrain and Kuwait, which are popular among expats.
The best thing to do when looking to open a new bank account is to compare each bank's offerings to see which is the most suitable for you. Some accounts may have minimum spends or transaction fees, or they may dictate that you must have a set amount in your account at all times.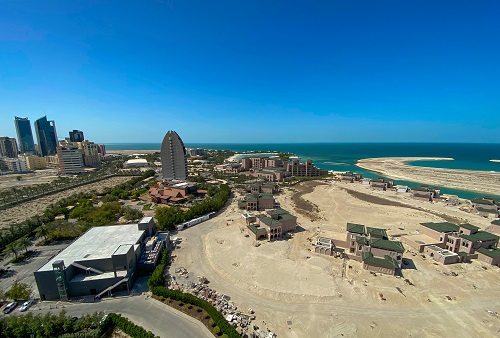 Banks in Bahrain are trustworthy and professional
The banking services offered to expats in Bahrain are relatively standard, and they include direct debits, standings orders, cheque clearances, and credit card repayments. The only difference is that some account types offered by banks have a set amount of transactions that can take place for free each year, after which you may have to pay a fee.
You can open a current account or a savings account. It may be in your best interests to open an account with your employer's bank, as there are often favourable terms for doing so.
Once you've determined which bank and account type is right for you, you'll be required to present documentation in order to open the account. Depending on which bank you're opening the account with, you may be able to submit your documentation online. However, in most cases, you'll be required to visit a branch in person to present your documents and open the account.
Bank accounts in Bahrain typically operate Sunday to Thursday between the hours of 7:30 am and 2 pm. However, opening times can vary, so you'll need to contact the specific bank you're looking at for their standard operating hours.
What documents are needed to open a bank account in Bahrain?
When opening a bank account in Bahrain, you'll be required to show:
• Proof of identity (your passport)
• Proof of residence (a utility bill, such as water or electric)
• Proof of residency (your visa or work permit)
• Bank statements (from your previous bank)
In addition to this, you will require a 'No Objection Certificate' (NOC). This will be given to you by your employer, and the certificate will stipulate that they will pay your salary into a bank account each month. It should also stipulate the salary amount.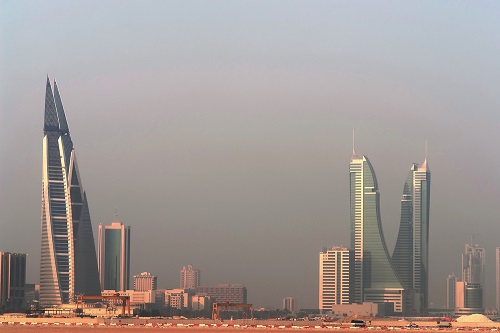 When opening a bank account in Bahrain, you'll need to show a number of documents
If you're not working in Bahrain, but are the travelling spouse of somebody who is, you'll also be able to open your own account, as long as you have the working spouse's permission. This is required, as the spouse will effectively be sponsoring their dependants.
Once the documentation has been verified, your account should be approved and opened. You'll receive a debit card, which can be used to make payments or to withdraw money from local ATMs. A few days later, you should receive your pin.
Tips for opening a bank account in Bahrain
1. Always read the terms and conditions prior to signing anything. This can prevent you from missing key information, such as fees, contract duration, and how to terminate the bank account if it is no longer needed.
2. Always check interest rates. This is relevant not only for savings accounts, but also for if you borrow any money during your time in Bahrain, as interest on repayments can vary.
3. Prior to opening a new bank account, make sure you shop around to see what perks are available. Many banks offer sign-up incentives that include things like free airport lounge use, travel and/or phone insurance, and/or a cash bonus.
4. Choose a bank that has a branch located close to your place of work or residence. This way, if there are any issues, you don't have to travel far to rectify the situation, and you can avoid lengthy phone calls (and being put on hold!).
5. Check out reviews of banks on third-party websites. This will provide an impartial overview of the bank's customer services and wait times, as well as how they operate if there is an issue.
6. Find out when account fees are deducted. For example, are account fees taken at the beginning of each month or at the end of the year? Are service fees billed at the end of the year or at the time the fee is incurred?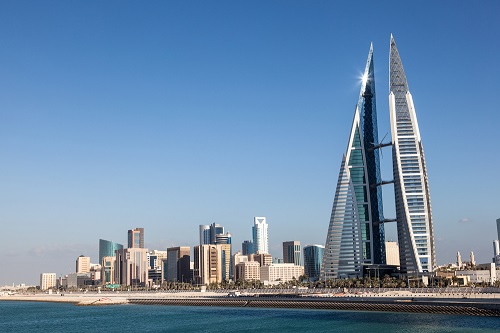 With no income, witholding or capital gains tax, Bahrain is a popular choice for expats seeking employment: it has been ranked as one of the best places in the Middle East for expats. However, it is a competitive working environment and you will also need sponsorship to be able to work in the country.Usually, expats will be recruited from abroad and will thus be sponsored for both a visa and a work permit by their employer before entering Bahrain. The Ministry of Foreign Affairs suggests that Employers process necessary documents with the Labour Market Regulatory Authority prior to the arrival of any employees and dependents.
You will need sponsorship before moving – you will need a job offer before you can apply for a work visa. You must supply the following documents:
• visa application form
• passport
• passport size photograph
• Sponsorship Letter: a letter of employment indicating your employer's name/organization, commercial registration number, employee's capacity, salary, contract duration, employee's name, birth date and nationality
• copy of your contract
• health record from an authorised clinic
• BD100 (USD$50) fee
Your sponsor is responsible for you throughout your time in Bahrain and will need to complete any paperwork on your behalf, in addition to finding you accommodation.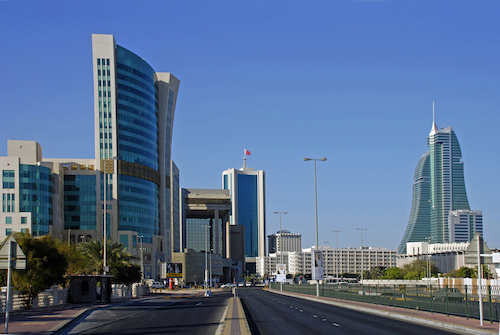 You will need a sponsor if you want to work in Bahrain
Note that there have been a number of scams in which expats have been promised jobs that do not exist by agencies which are basically the front for cons (and which charge a fee), so check out any offers of employment as carefully as you can.
Bahrain's Economic Development Board offers an investor facilitation service to first-time investors who intend to set up a business in Bahrain.
This oil rich nation has recently seen falling oil prices and this has had an impact on employment. Therefore the government is seeking to employ locals rather than overseas nationals in order to cut down unemployment. It has also imposed higher corporate costs on hiring overseas staff.
The Ministries of Labour and Social Affairs can also impose work quotas on companies to limit the number of foreign hires but some companies get round this by putting a different job title on your work visa.
Bahrain has started to focus more on the service and tourism sectors (the service sector comprises around 53% of the country's GDP). Bahrain is also a major centre of Islamic banking.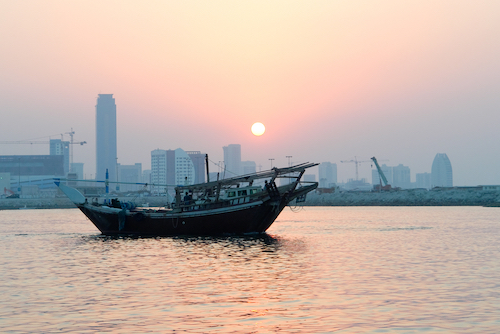 Bahrain's tourism sector is growing
The industrial sector still constitutes about 47% of the Bahraini GDP, and employs nearly 80% of people working in the country, however, so if this is your area of expertise, you may find yourself still in demand. Healthcare and education are also sectors which employ foreign personnel.
Working hours vary but are usually between 40 – 48 hours per week, running from around 8.30-9.00 a.m. to 5.30-6 p.m. Since Bahrain is an Islamic country, working hours may be reduced to 6 hours per day during Ramadan, but this may only apply to Islamic staff.
Friday is a traditional day for prayer, so you will find that your 'weekend' is either Thursday/Friday or Friday/Saturday (some international companies prefer the latter, since Thursday is a working day in the rest of the world).
You should have a minimum of 30 days of annual leave, as well as 55 days of sick leave (only part of this is paid, however: 20 days of this will be without pay). If you become pregnant, you will be entitled to 60 days of fully paid maternity leave, before and after the birth, although you will need to produce a medical certificate. You may also have allowance for some additional time off to care for the child up until one year of age. Fathers are only entitled to one day's paternity leave, however.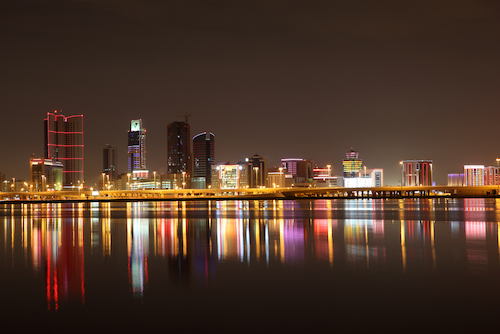 There is only one day of paternity leave allowed in Bahrain
You will almost certainly have to sign a contract, usually for up to 1-2 years, and this may be in Arabic, so check that you can have a version in your native language. Check, too, whether your company issues an end-of-contract payment. Some countries also have an agreement with Bahrain to limit double taxation, so check if your home nation is signed up to this.
You will be covered under Bahraini Labour Law whether you are full or part time, and whether or not you are an expat.
Your spouse will need a separate work permit. It is not uncommon for spouses to take on part time work, although most employees recruited into the country are full time. Local agencies are well placed to find part time work for your spouse. Bar work, administrative work, nursing, and courier work, to name but a few, provide part time work in the region.
Job Vacancies
You can make speculative applications to companies in Bahrain, but you are more likely to go through a headhunter or an agency: managerial positions are usually sourced via London or New York, with manual labor agencies being more commonplace in Asia.
There are a number of exhibitions and expos for recruiting in Bahrain, mainly in the country itself, but you might also look for international jobs fairs in the UK or USA. You can also look for jobs directly online on local jobs boards, approach companies directly if you know the sector, or apply through a recruitment agency.
Applying For A Job
A comprehensive resume and covering letter should be acceptable when applying for a job, but you might want to run any headings past an Arabic translator. If you are applying through a recruitment agency, they should be able to advise you.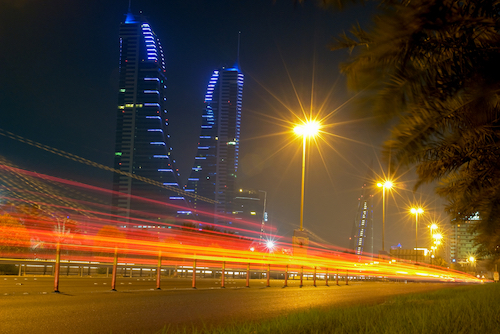 Employers are not allowed to unfairly discriminate against candidates
Employers are legally prevented from discriminating against candidates on the grounds of ethnicity, sex, language, religion and belief.
Women are permitted to work on Bahrain and are found in all sectors, but make sure that you are familiar with local customs with regard to modesty in dress, for example.
Qualifications And Training
Many recruitment agencies for the region specialize in certain sectors (for example, medicine or accounting) and will be able to advise you with regard to any need for qualifications or training. It is advisable to have any diplomas or certificates apostilled and you may need to have a list of your qualifications translated into Arabic.
Would you like to share your experience of life abroad with other readers? Answer the questions here to be featured in an interview!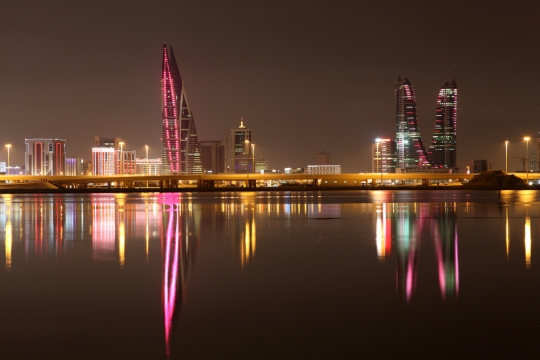 There can't be many countries which share the following curious quirk with Bahrain. A 2010 census showed more than half of the country's 1.2 million population were foreign nationals. The survey showed that for 568,000 Bahrainis, 666,000 people were born outside of the country.At a time when many Middle Eastern countries are making it harder for expats to move, settle and do business within their borders, Bahrain is touted as the most welcoming place on earth.
Internations.org reports that the Bahraini capital, Manama, is the easiest place in the world to settle. The small island kingdom punches well above its weight, offering expats a warm welcome.
A massive 92 percent of respondents reported that it was easy to live and work in the country without any Arabic language skills, while 84 percent say that the local people are friendly and welcoming to migrants.
The relative ease and low cost of firstly finding accommodation and secondly setting up in the country is also a big draw for expats, and these factors are further complimented by the generous wages offered in Bahrain.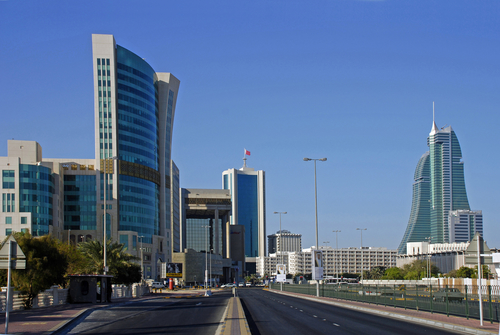 Manama is one of the best cities in the world for expat incomes
Salaries in Bahrain are higher than the global average, with Manama being ranked the fourth highest city in the world for income. The Internations survey shows that expats in the city are twice as likely to have a household income of USD$200,000 more than expats in other countries.
It's not just the cash that attracts migrants to Bahrain. The culture is also a lot friendlier than some other Gulf states.
Irishman Gavin Lawlor has been in Manama for 16 years. He told Irishtimes.com what kept him settled on the island.
"The people are very friendly here," he said. "It's not uncommon for expats to have close Bahraini friends, which is quite unique for the Arabian Gulf. There is a large expat community too and close lifetime friendships are forged."
Unlike some of its conservative neighbours, Bahrain is tolerant of other religions and accommodating to Westerners. "Women do not need to cover up here; they probably have more rights in Bahrain than in any other Gulf State," says Lawlor. "Several government ministers are female. Alcohol and pork products are widely available."
Aside from the availability of bacon and beer, one of the factors that make life easier for expats in Bahrain is the country's move toward eGovernment. This has made it easier for natives and expats alike to perform administrative tasks, apply for work permits and get hospital treatment.
The omni-present Central Population Registry (CPR) card used to fulfil many of these functions, becoming an expat's passport into Bahraini life. Under a new initiative, the CPR card will be replaced by a new generation of Smart Cards that will even act as a driving licence.
The idea is to combine as many services under one scheme as possible, ensuring a minimum of fuss when it comes to booking appointments at government offices, paying water bills or traffic fines, booking driving lessons and processing work permit applications.
The cards come with a unique ID number that enable Bahraini people and expats alike to use the state's one-stop shop website Bahrain.bh. The website currently processes 11,000 appointment requests a month, including fast tracking of paperwork.
The list of services available through the online hub is long and rapidly expanding, making the business of government much more efficient and life easier for citizens and residents. However, in order to make the most of these services, an ID card is required to login and link information between services.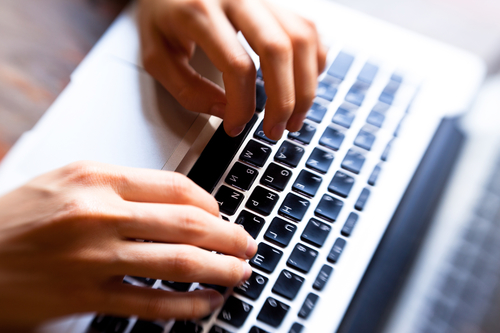 Bahrain is increasingly moving towards online applications
True to its e-ambitions, Bahrain has even taken the CPR and Smart Card applications online. While it is still possible to submit paper forms, expats will find it easier to submit electronic requests before they even enter the country.
Expats will need to have an employer sponsor them for a work visa and to do the heavy lifting of submitting work permit applications beforehand.
The typical situation for expat families is that one member holds the work visa and the rest are all included as 'escorts' or dependents. An online application gathers a lot of the required information and books a physical appointment at Central Informatics Information (CIO). The appointment takes approximately two hours.
It's not uncommon for expat forums to bemoan the lack of a CPR card as so much of Bahraini life is simplified by having one, but the most common hiccup is in fact not having the right working visa. Tourist visas don't grant expats the right to work in Bahrain, although some expats have reported their new employers insist that they start work on a tourist visa before a work visa is granted.
Once a work visa is secured, employers should supply you with a supporting letter for your dependents. Everyone will need to go through a medical check-up at an approved Bahraini clinic, which is not always the most welcoming start to your time in the country.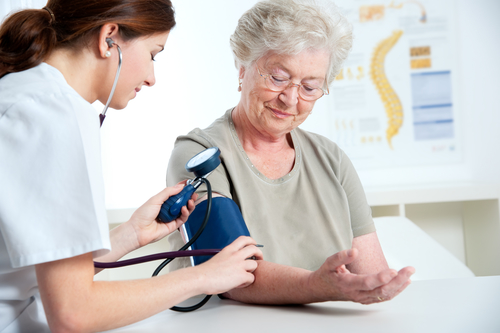 You will need to go through a medical check-up when you arrive
Once all visas are in hand, it's easy for all the CPR cards to be requested using the online process to submit documents and book the appointment. All that's needed is the work visa holder's passport, the employer's letter supporting the dependents, marriage and birth certificates and USD$2.65 per applicant.
Cards are typically ready in three days, although this might slow down over Ramadan. The standard CPR card will suffice for most expats, but the advanced Smart card offers an increased number of features for USD$26.5 per card.
The enhanced Smartcard can hold medical information such as vaccination history and even offer secure links to medical records. It speeds up processing at borders and it is rumoured that it will be able to offer e-wallet services in the future.
Have you lived in Bahrain? Share your experiences in the comments below, or answer the questions here to be featured in an interview!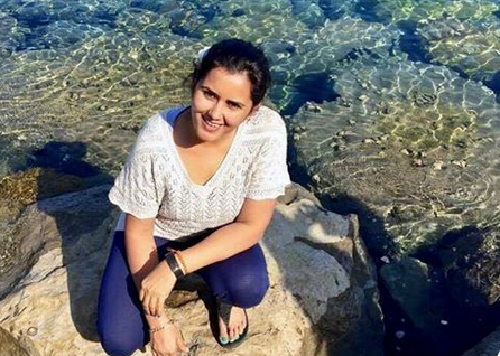 Who are you?
Hi, my name is Madhu Sarda.I am 39 years of age and a Nepalese citizen.
Where, when and why did you move abroad?
Me and my husband Sandip Sarda moved to UAE after our marriage in 2001 when he landed in a job there in Abu Dhabi. I worked there for 3 years and gave birth to my first daughter there and after living there for 5 years we moved to Dubai when my husband changed job.
In Dubai I was a housewife and gave birth to my second daughter and we lived there for 10 years.That's when my husband got a promotion and moved for work and we landed in Bahrain.
What challenges did you face during the move?
Because we were already in Middle East for more than 15 years, shifting was quite swift. We met friends of friends very easily and they welcomed us with open arms in their social circles.
Are there many other expats in your area?
In Bahrain a large part of the population is expats from all over the world, so no one feels odd I guess. In fact, creating lifetime friendships and bonds is easier. Even local people are very warm and welcoming.
To experience this, a walk down the alleys of Souq in the heart of Manama near Bab Al Bahrain is one awesome place. Also the forts here are amazing and the pearl path and Bahrain Museum are a must visit. As this is an small island kingdom, beaches are abundant and sprawling with many world class hotels and resorts to enjoy. It's a nice tourist place where charms of both historic and modern world can be enjoyed. Bahrain Fort is my most favorite place of all.
What do you like about life where you are?
There are many things to love and for a foodie like me, the food variety available here is to die for, both local and international.
What do you dislike about your expat life?
One thing I find a little inconvenient here is the connectivity to the rest of the world. After staying so long in UAE, the air connections there were very convenient, either to my home country or for many tourist destinations.
What advice would you give to anyone following in your footsteps?
For any family moving to Bahrain, I would definitely advise them to go for it and enjoy all the sun, sand, and adventures this country has to offer. Schools and accommodations here are also very good and in all price ranges in different localities.
What are your plans for the future?
We plan to stay and enjoy here for a few more years before moving back.
You can keep up to date with Madhu's adventures on Facebook and Instagram.
Would you like to share your experience of life abroad with other readers? Answer the questions here to be featured in an interview!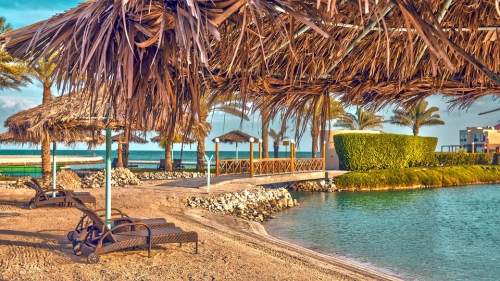 The mystical Middle East has been an expat magnet for decades, thanks to the earning potential it presents to people from all across the globe. When taking up career opportunities in this region, skilled professionals can demand impressive reimbursement packages and live a life of luxury as they work towards an early retirement fund.Many people refer to Bahrain as "Middle East Lite", since it gives them the feel of living in an Arab country but at the same time it is a lot more liberal than its neighbors, Saudi Arabia and Qatar. This nation has a stable economy, high living standards, modern infrastructure, and excellent healthcare. Moreover, about 25% of its population is made up of expatriates from all over the world, including places like the US, UK, South Africa, the Philippines and India, to name a few.
In fact, the influx of outsiders has increased to such an extent that the government has been taking steps to curb the arrival of additional foreigners. The authorities have tightened the visa regulations, making it more difficult for expatriates to get jobs when a local can be hired instead. Fortunately, it is still possible to find employers who are willing to sponsor all the paperwork. Moreover, contrary to common belief, you can also continue to live in this country when you reach retirement age, as long as you meet certain criteria.
As an expat retiree, there are a number of aspects that you should carefully look into before making the decision to live in this kingdom. These include residency permits, pension payouts, healthcare, cost of living, and safety, to name a few.
Visas
Many foreigners, including senior citizens, are happy to be residents of this kingdom once they get over the initial culture shock. The officials issue a Self Sponsorship Residence Permit to retirees from overseas. This program is governed by the rules and regulations under national law. The program states that expats who have lived and worked in any of the Gulf Countries for more than 15 years can settle down in Bahrain permanently, even if they don't have a local sponsor. However, in order to qualify for Self Sponsorship, they should have a minimum of Bahraini Dinar or BD 50,000 (US $ 132,612; £ 101,292; € 115,643) in their bank accounts.
Anyone who meets these two requirements can apply for a 5-year residency permit, which is renewable. At the same time, they also have to fulfill other criteria for the visa to be granted. All elderly applicants should have:
• A good reputation
• Private health insurance
• A certificate of good health
• Rented or owned residence in their name (not living in someone else's property)
• Complete lack of a criminal record (internationally) and no trouble with the law across the GCC
• Proof that they can support themselves financially, like evidence of a pension
In order to initiate the application procedure, you will be required to submit a number of documents to the relevant authorities. Make sure that you have:
• A completed service request form
• A clear copy of your passport and identification
• A certificate of good conduct
• An attested copy clearly stating the value of the property in your name (shouldn't be less than BD 50,000)
• A valid health certificate issued by the Kingdom
• A copy of your legal card or legal representative
You also need to show evidence of sufficient income to support yourself and your dependants in the country. This amount is supposed to be a minimum of BD 500 (US $ 1,326; £ 1,012; € 1,156) per person, per month.
It is best to engage the services of a licensed agent, or preferably an attorney, who can guide you through the paperwork and process of the Self Sponsorship application. While the timelines may vary to some extent, the procedure is usually the same:
• Putting in a Self Sponsorship Residency Permit request
• Visiting the Nationality, Passport & Residency Affairs departments with the required documents
• Filling out the application form
• Waiting to be called by the authorities
• Submitting the documents required
• Paying the fees and getting the receipt
If you want to renew the permit, the application has to be made at least 6 months prior to expiry of the existing one. One of the primary required terms to obtain this service is ensuring that you make the application in person, or have your legal representative manage it on your behalf. You can download the electronic form, along with all the terms and conditions, here.
The objective of this program is to encourage senior citizens who can support themselves to settle down in Bahrain. They can help the economy by choosing to invest BD 50,000 in fixed deposits, property, or a local / commercial business. The residents of the Kingdom have had the option to do this for many years now but the scheme has been extended to people in other Gulf States.
While Self Sponsorship allows you to make an investment or even buy and sell shares with the purpose of earning revenue, it does not give you the liberty to take up any kind of job.
Pension
The state pension scheme in Bahrain does not include expatriates. You can neither make payments into, nor claim any money from, the local system. If you are entitled to a state pension from your home country, it is imperative that you check with the relevant depart and find out how the money can be transferred to you in Bahrain. Some places do not allow a direct payment into a foreign country. In such instances, the money will have to be paid into an account in your country and then transferred to Bahrain. This procedure applies to private pension schemes too.
Healthcare
The authorities of this kingdom pride themselves on the quality of their healthcare system, which has improved by leaps and bounds over the last few years, according to The World Health Organization. The island has a wide network of hospitals in the public and private sectors, with more doctors and nurses per person than any other country in the Middle East. The waiting lines are therefore short, to the point of being non-existent. You can easily get an appointment with the doctor of your choice within 24 to 48 hours of making a request. Moreover, most of the medical professionals have received all or part of their training in the US or the UK and are therefore fluent in English. Because of the small size of the country, you are never too far from a hospital, even if you live in one of the more remote areas.
As an expat, you are not entitled to free medical attention at state-run facilities. Fortunately, the cost of public healthcare is moderate, in spite of the high standards. However, for more serious conditions, you may have to opt for private healthcare or a facility overseas.
It is mandatory for all expats to have health insurance, especially those who are applying for the Self Sponsorship Program. It is therefore essential that you get a comprehensive cover from a local service provider. Do bear in mind that a private health plan issued in your home country will probably not be valid in Bahrain. Most of the local hospitals and clinics in this country do not accept universal plans. It is best to check with your service provider as well as the medical facility about such policies before you undergo treatment or try to make a claim.
To process your visa application, you will have to submit a health certificate, for which you will need to undergo a medical examination locally. You will be given the names of certain hospitals where this test is conducted and you can choose to visit any one of them. A certificate issued by any other facility may not be recognized by the authorities.
Emergency healthcare is available to everyone, even those who are not residents or citizens of the country. To access these services dial 998 or 999 from any phone. You should have no trouble explaining the problem to the operator as most of them speak fluent English. While the services are quite good, there is room for improvement in their turnaround times.
Pharmacies are easy to find on every street, with many of them being operational 24/7. The laws around the sale of prescription medication are quite strict. You may need a prescription for drugs that you could purchase over the counter in your home country. It is therefore best to get a written note from your doctor back home mentioning the generic names of all the medicines you are supposed to purchase. Make sure that you have a letter that has been signed and stamped by a doctor if you plan to carry any medicines into the kingdom when you arrive.
Cost of living
The prices of most products and services in Bahrain are on par with the western world. However, the lack of taxation may cause things to seem cheaper. The cost of living in Bahrain is higher than most other Arab nations. This is primarily because of the influx of western companies and their workers over the last few decades.
Rent is probably the biggest expense incurred by foreigners as there are several restrictions on the purchase of property. The quality of expat housing is impressive but these options come at a premium. Families generally choose to live in luxury villas, which could cost more than US $ 2,500 per month, depending on the size, location and inclusions.
Most retired expats prefer to lvie in service apartments for about US $ 1,500. Like in most other countries, tenants are required to pay a deposit against any damage, which is refunded when they vacate the premises. Since the government owns most of the utility companies, the costs are subsidized.
If you are in the habit of eating out on a regular basis, your monthly expenses are likely to be much higher. Local food is quite reasonable and of excellent quality. Most supermarkets stock a wide variety of imported items too, which can be quite expensive.
Petrol and transportation are very reasonable across the island, and maintaining a car in Bahrain is a lot cheaper than most other places in the world.
Safety
The legal system in Bahrain is quite strict, however this does have its advantages as crime rates across the island are quite low. While petty crimes like bag snatching and pick pocketing do take place occasionally, instances of violence are practically unheard of.
Do keep in mind that this kingdom has laws that you may not be used to. People who break the law are dealt with harshly, even if they do so out of ignorance. As an expat, it is therefore imperative that you familiarize yourself with the rules and regulations as soon as possible.
Retiring in Bahrain is no longer as easy as it used to be, but as long as you fulfill a few requirements, it is possible for you to settle down in this country under the Self Sponsorship Residency Permit. You can put in an application if you have spent at least 15 years in the GCC and have BD 50,000 in your bank account. The procedure may seem a bit complicated and it is therefore best to hire an expert who can guide you at every step.
Further reading
• Government website
• Gulf news
Have you lived in Bahrain? Share your thoughts in the comments below, or answer the questions here to be featured in an interview.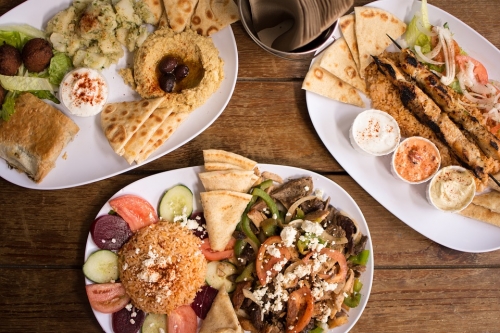 With a huge expat population, it's easy to find a restaurant to suit most tastes, but it's worth trying the local Bahraini delicacies too.
One of the most popular – and a 'must try' for all expats – is muhammar. This sweet rice dish is seasoned with dates, molasses and spices and eaten with grilled or fried fish. There's also machboos, which consists of fish or meat served with rice.Bahrainis enjoy lots of other Arabian food including falafel, a deep fried ball of ground chickpeas and usually served with tasty bread and shawarma, which is lamb or chicken that has been spit-roasted or grilled for up to a day. Along with popular traditional dishes, expats in Bahrain could also look for balaleet, which is a sweet saffron noodle dish served with an omelette and can be a choice for breakfast or dessert.
There are also various traditional snacks including samboosas, which are pastries filled with meat, cheese, or sugar and nuts.
Fish
Because of its location in the Gulf, Bahrain also offers lots of fresh fish in a typical diet. Expats can enjoy fried, grilled or steamed fish such as hammour, which might also be known as brown spotted grouper. Safi – better known as rabbit fish – is stuffed with herbs and spices and then fried before being served whole.
Fish dishes are often accompanied by deep-friend Lebanese style potatoes, saffron rice, hummus and a tomato salad. There is also a tangy fish sauce called mahyawa which some might enjoy.
Seafood is a popular choice for those eating out, with lobster, crayfish, crab, tuna and prawns being widely available. A lot of hotels and restaurants in Bahrain will offer a fresh seafood display so the diner can choose what they want to eat and the chef will prepare a traditional Bahraini dish with it.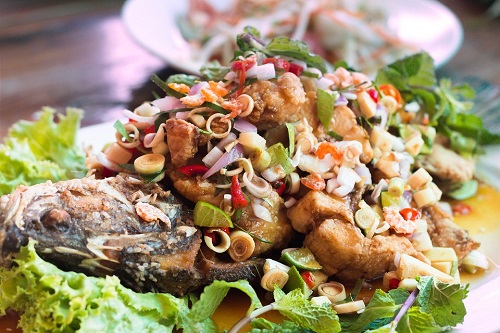 Seafood is popular in Bahrain
Bahrain's location means many of its popular dishes have been influenced from nearby countries and other parts of the Middle East; Turkish grills and kebabs, for instance, are very popular. However, Bahrain having been a British protectorate for more than century means that fish and chips is also a popular choice for Bahrainis – though British expats should expect that they will be rather different than those found at home! While cod is available, many outlets will offer the locally-caught hammour.
Traditional Bahraini meals
Bahrain offers a number of local delicacies that expats should try – qoozi is slow cooked lamb stuffed with rice, onions, spices and eggs. Some qoozi will be offered with raisins and roasted nuts. Expats will also enjoy the many bakeries and should make an effort to enjoy a fresh offering of khubz, a traditional flatbread.
The dishes most likely to be served in a local's home include thick meat stews with flour dumplings known as gabout, and biryani, which is seasoned rice cooked with lamb or chicken. There's also a fried yeast dumpling called lugaimat, which is soaked in a sugar syrup containing saffron, and a popular snack is a fried cookie called bayth elgitta, which is made with ground nuts and then tossed in sugar.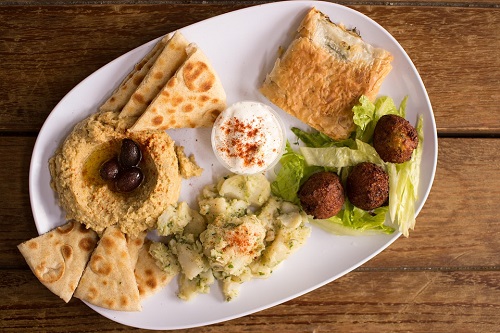 Bahraini cuisine shares many elements with other Middle Eastern countries
For those who want to enjoy a traditional Bahraini meal then the desserts are something to look forward to; the most popular include baklava and hulwa – made with semolina, sugar and dried fruits. There's also kunafa which is a cheese pastry soaked in a sweet syrup.
Local coffee is called gahwa and made in a pot called a dalla. Gahwa is offered as part of the traditional Bahraini welcome and sometimes has saffron and cardamom mixed with it before offered in a small cup, known as a finjan. Bahrainis drink a lot of tea too, and another popular beverage is a buttermilk drink with a salty flavour called laban.
Should an expat be invited to the home of a Bahraini or be asked to go for a meal, they will usually begin with mezze then an appetiser, usually hummus, beans and fritters or taboule, a dish of tomatoes and mint.
They will then move on to a chicken or fish dish, or other meats with rice and salad followed by red tea, sweet desserts and fruit. Usually Bahrainis eat with a knife and fork but expats should be prepared to eat with their hands should their hosts be doing so – though they should only use their right hand since the left is considered to be unclean.
Expats in Bahrain are spoilt for choice when it comes to dining in restaurants, with the country's top hotels offering world-class cooking, but often at a price to match. For expats on a budget, it's possible to enjoy local food in souks (markets), particularly kebabs and falafels.
Have you lived in Bahrain? What was your favourite food there? Share your thoughts in the comments below, or answer the questions here to be featured in an interview.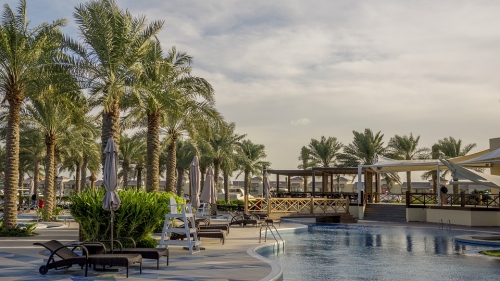 In spite of being steeped in history and tradition, the Kingdom of Bahrain is one of the most well-developed, advanced and modernized countries in the Persian Gulf. This archipelago is the ideal destination for anyone who wishes to experience the more liberal side of Arabian lifestyle.For decades now, people from around the globe have made this nation their home, so that they can make use of its earning potential. Apart from its numerous educational, career, business and entrepreneurial opportunities, Bahrain offers its residents a plethora of benefits, which include superior living standards, excellent infrastructure, world-class healthcare, a happening nightlife and a stable economy. It is no wonder that the expat community in this country has reached the sizeable figure of more than 650,000 people.
The local currency of the Kingdom is the Bahraini Dinar (BD) and its cost of living is on par with most nations in North America or Europe. However, the absence of taxation has a significant impact on a person's bank balance as well as their monthly expenditure.
In comparison to the other cities in the Middle East, the cost of living in Bahrain is a lot higher (with the exception of Abu Dhabi and Dubai) and the rising inflation is causing an increase in expenses. In 2016, Bahrain's capital of Manama ranked 71st out of 209 cities in the Mercer Cost of Living Survey. Nevertheless, many residents manage to balance their budgets in such a way that they lead a comfortable life, while putting away at least some amount of their monthly income into a savings account.
When planning your budget, some of the main expenses that you should keep in mind include the following.
Accommodation
Unless you have your own house on this island, rent is likely to be the biggest expense you incur on a monthly basis. The prices are bound to be elevated by high demand, as most foreign nationals are restricted from purchasing property and have no choice but to lease their homes. On the upside, there are numerous housing options all across the Kingdom so you are likely to find something that matches your requirements, as well as your budget.
Like in any other country, some areas tend to be more expensive than others, especially the neighborhoods that have a large expat population. Similarly, newly constructed properties (with all the modern amenities such as a gym, pool and playground) are generally a lot costlier than the older buildings.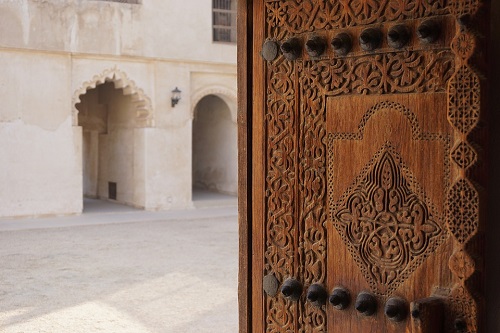 Choose your location carefully to avoid spending too much on rent.
Depending on the size and type of accommodation you choose, your expenditure on rent could be anywhere between BD 500 (US $ 1,325) for a 2-bedroom apartment and BD 1,000 (US$ 2,651) for a villa per month. This amount does not include furniture, appliances or the cost of utilities. The premises may be equipped with air conditioning and a TV satellite; you will be liable to pay the monthly bills if you decide to use them. The cost of furnished housing is at least 25% higher; it may be a lot more, depending on the quality of the furniture and kitchen appliances. Serviced apartments, which include cleaning and laundry facilities, are much more expensive.
While the authorities are doing their best to control rental expenses, most landlords overlook the cap placed on annual increases and quote figures that are extremely high. Unfortunately, there is little that you can do about this as a tenant, except look for other options that are more feasible.
Most of the expats moving to Bahrain for professional purposes negotiate with their employers to have accommodation included as part of their packages. This helps them stay in a comfortable position in spite of the rising rental costs.
Groceries
Food is quite reasonable, especially if you decide to forgo the dining out options and eat at home regularly. The local produce is extremely fresh, healthy and affordable. However, if you plan on including high amounts of imported brands in your diet, your grocery bills will climb. This is why most expats try local alternatives, which are of excellent quality.
Eating out is not expensive in comparison to other places, but you will naturally save a lot more if you choose to cook at home. The price for a basic dinner for two at a reasonable eatery is around BD 15 (US $ 40) but a 3-course meal at a good restaurant, with wine and dessert, is likely to cost twice as much or maybe more. There are numerous fast food joints and small restaurants, which have great food at prices that will not hurt your wallet.
Unlike some other countries in the region, it is possible for the non-Muslim residents in the Kingdom to purchase alcohol from certain licensed establishments, including a few hotels and stores. However, the cost of wines, spirits and even beer is extremely high. Be prepared to pay a lot more for liquor than you do back home. Drinking on a regular basis is bound to increase your expenditure by a huge margin.
Employers are not likely to cover grocery expenses, even for managers.
Utilities
The government of Bahrain has subsidized the cost of basic utilities such as electricity, water and gas. These expenses therefore tend to be much lower than what people pay in Europe and America. The average amount spent on utilities monthly by a family is around BD 150 (US 400).
However, in the height of summer the heat in this country can get unbearable for some people, causing them to leave their air conditioners on all the time, which results in a huge electricity bill. On the other hand, winters in this desert land can be quite harsh too, raising the heating bills for many.
When planning your budget, don't forget to factor in at least another BD 100 (US $ 265) to BD 150 (US 400) per month for telephone, cable and internet expenses. The amount you pay depends on the plan that you choose. Several service providers offer their customers package deals at competitive prices, which can help cut down on expenses considerably.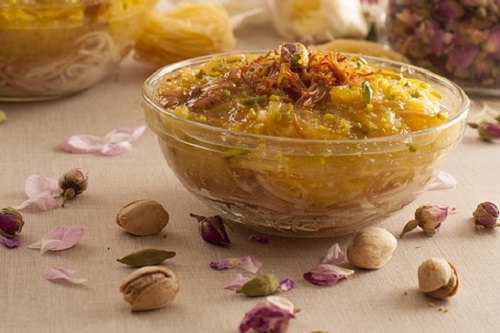 Bahraini cuisine is cheaper than imported food and is very tasty!
Though rare, an allowance for utilities is sometimes included in the salary package for expat managers. Speak with your employers to check if this can be a part of your compensation plan.
Transport
One of the most reasonable aspects of life on this island is the cost of petrol and transportation. Unlike certain countries in Europe and Asia, maintaining a car in Bahrain is quite economical.
Though you can get from one place to another quite easily even if you don't own a vehicle, most people in Bahrain have their own cars. You can purchase a basic model of a mid-range brand new sedan for less than BD 7500 (US 19,884). Since petrol and parking charges are quite reasonable, these expenses will be a small part of your monthly budget.
On the other hand, hiring a car can turn out to be quite expensive, since you will be paying for it on a daily basis. Most people prefer to drive their own vehicles or rely on public transport.
The public transport system in the country is inexpensive but since the network is not very wide, you could spend a fair amount of time waiting. Since the island is quite small, you will rarely be required to travel a long distance to reach your destination. Many expats therefore opt for taxis when required, even though these are a lot more expensive.
The average household expense on travel is around BD 400 (US 1,060). Companies often include a local conveyance allowance for their expat employees.
Education
If you are moving to Bahrain with children, you will need to send them to school or college, depending on their age. Expats are not allowed into public institutions and so your only options are private or international schools. Unfortunately, both these options come at very high costs, adding a major financial strain to families.
The quality of education in Bahrain is very high. Most of the private institutes offer tuition to their students from pre-school right up to their university entrance exams, such as International Baccalaureates and British A Levels. The medium of education may be English or Arabic, depending on the type of school you choose. Many expat students attend private schools since the methods of teaching are on par with international standards but the fees are much lower.
International schools in almost any part of the world tend to be a lot more expensive than the public and private ones, mainly because they use the curriculum of a different country. You will find a number of American, British and Australian schools in the Kingdom. This option is ideal for students who are planning to pursue further studies in a foreign country.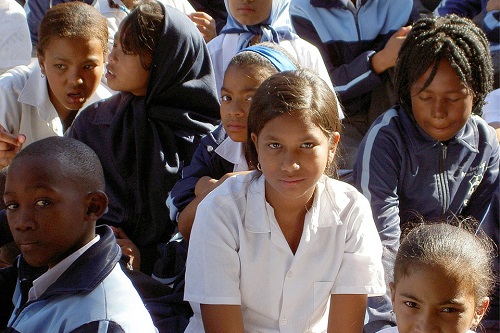 Check whether your employer is willing to cover schooling costs for your children
It is very common for employers to pay the school fees for the children of their expat managers. Check the annual fees of a few schools to get an idea about education costs and negotiate with your employers to include this allowance in your remuneration package.
Healthcare
The Bahraini authorities pride themselves on the progress they have made in the healthcare sector over the last few decades. The island has more doctors and nurses for each resident than any other nation in the Gulf. The wide network of hospitals ensures that you are never too far away from a facility, regardless of your location. Unfortunately, medical care is not free for expats and you will be required to pay for any service that you use.
Public healthcare in the Kingdom is on par with other developed nations and can be used by expats for a nominal fee. The price of medicine on this desert island is more or less the same as most of the other countries in the region.
Private doctors are more expensive, but many believe their services to be of better quality. You are likely to pay around BD 15 (US $ 40) for a short visit to a general practitioner. Specialists' services are much costlier. It is therefore a good idea to have an insurance plan for private healthcare.
Over the last few years the government has been urging businesses to provide their employees with private health insurance. Some foreigners residing in this country get themselves enrolled in a voluntary plan and pay the premiums out of their own pockets.
The amount spent on healthcare is not small and should be factored in when you are planning your monthly living expenses. Check if your employer is willing to offer a private health insurance plan for you and your family.
Personal Care
When planning our monthly expenses, we usually consider the cost of groceries and medicines, but overlook the amount we may spend on toiletries and other hygiene products. Though the price of each item is almost negligible, they can ring up a large total collectively, depending on the brands you use. Moreover, expat packages almost never cover this amount so it is important for you to factor this in beforehand.
Domestic Help
This aspect of Middle Eastern life comes as a surprise to some expats. It is very common for people in Bahrain to have housekeepers, cooks, drivers, nannies, gardeners and security guards. These jobs are generally taken up by other expats from countries such as the Philippines, Indonesia, India, Pakistan and Bangladesh. You will therefore have to think about the costs of their paperwork, in addition to their salaries.
Fortunately, expats moving to this country with their families are often given a special allowance by their employers for domestic help.
To summarize, the cost of living in Bahrain is quite similar to western countries, but the lack of taxation will make things seem more economical. However, the island is more expensive than its immediate neighbors, Qatar and Saudi Arabia. Fortunately, there are several ways in which you can control your expenses, so that you lead a good, comfortable life and manage to save some money every month. Many expats take advantage of this country's high earning potential and get their employers to pay for a major part of their expenses.
Have you lived in Bahrain? Share your experiences in the comments below, or answer the questions here to be featured in an interview.