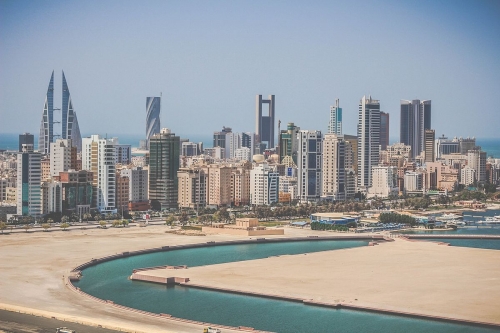 The perfect blend of modernity and history can be found on the archipelago of Bahrain. Anyone interested in exploring the lifestyle of the Gulf countries should therefore think about moving to area, as the place is a lot more liberal than its neighbors, Qatar and Saudi Arabia. At the same time, Arabic traditions, beliefs and value systems are deeply rooted.The expat community in the nation has reached a sizeable number of 500,000 individuals, which is close to 25% of its population. This is primarily because the Kingdom of Bahrain offers high living standards along with a stable economy, with great earning potential. At the same time, it is also known for its excellent medical care facilities and services.
In most places, including the Middle East, the best medical facilities and practitioners are located in the major towns and cities, while people living in the outlying areas suffer from a dearth of good hospitals. Fortunately, Bahrain is a small island and you are never far away from a modern, state-of-the-art hospital.
According to the World Health Organization, the country's healthcare system has improved significantly in the last three decades, with its solid infrastructure and numerous options for treatment in the public as well as the private sectors. The government has taken several measures to create a world-class medical system.
Public healthcare is divided into three sectors: primary, secondary and tertiary. In addition to the state-run facilities and private clinics, the residents can choose to get treated at specialty hospitals too.
The island has more doctors and nurses per resident than any other country in the Middle East. The waiting lines are therefore quite short and you can expect to see a medical consultant within 24 to 48 hours of asking for an appointment. Emergency cases are tended to immediately.
The majority of the Bahraini medical staff have received a part of their training in the US or the UK and it is therefore easy to find doctors and nurses who speak fluent English. Language may still be a barrier for expats who find themselves in an emergency situation though.
On the downside, the economic boom has brought in expats from across the globe in huge numbers, which has put a considerable strain on the system. The state is therefore required to take additional steps that address the lack of resources. Moreover, medical care is not free for expats; you are likely to have to pay for the services you use.
Public Healthcare
The health expenditure in this country is among the highest in the region. As a result, the infrastructure of the public healthcare system is excellent, which includes four state-run hospitals and four medical universities. The facilities and services of the public sector are almost on par with private healthcare in other parts of the world.
All citizens of Bahrain have access to free or heavily subsidized medical attention. However, for more specialized treatment, they may have to rely on the private sector, or medical facilities overseas. While state healthcare is available to expats too, the government has been pushing businesses to provide their employees with medical insurance so that the burden on the national budget is reduced.
The three stages of healthcare within the system are:
Primary: This is the cornerstone of healthcare available across the Kingdom. It represents the first line of contact and is supported by a robust referral system that has been established with Secondary care. Primary services are provided by the Ministry, through 22 health centers. All citizens are treated for free while expatriates pay no more than 3 Bahrain Dinar or BD (US $ 8, £ 6.20, € 7) per visit. A wide range of curative and preventive services are covered under this stage.
Secondary: The Ministry of Health offers secondary healthcare services through several hospitals (mainly Salmaniya Medical Complex or SMC). Patients are admitted into a ward, depending on their condition and type of disease. Age and gender are also often taken into consideration. Anyone who requires immediate medical attention is admitted into an inpatient bed as an emergency admission. If the problem isn't too serious, a patient may be waitlisted and admitted on a later date, depending on the availability of a doctor or a bed.
Tertiary: Anyone who is travelling to Bahrain as a visitor is entitled to tertiary healthcare. This treatment will be provided under the public healthcare system if a Population Registration Card has been obtained. However, it will not be free for foreigners.
If you are visiting Bahrain, make sure that you have adequate travel insurance, which covers you for private treatment; however, you will also be able to access the medical services of the state in case of an emergency.
Private Healthcare
If you are looking for a higher level of care than basic employer-issued policies offer, it is best for you to utilize the network of private healthcare facilities across the country. Since the quality is far superior to the public sector, you are likely to pay a lot more for private healthcare. It is therefore best to obtain private health insurance cover. A majority of expats settled in this country sign up for a voluntary plan and pay for it themselves. Professionals from the US, UK, Canada and Australia usually ask for a comprehensive family health insurance plan as a part of their package.
However, in the current scenario, while all expats should have insurance, it is not mandatory for the employers to provide them with a cover. For example, companies that have fewer than 50 employees have to contribute funds to the government; this will take care of the basic health insurance cost on the employees' behalf. Larger companies have better options. It has therefore become common practice for expats to sign up for private health insurance on their own.
Some people make the mistake of assuming that their private health insurance policy from their home countries will be valid in Bahrain. Very often, even universal plans are not recognized by the local facilities. You may therefore have to make a payment upfront for any service and make a claim from your company (if applicable). A better option is to enroll for private health insurance with a local service provider.
While the overall quality of healthcare across the kingdom is excellent, the options for specialist treatment or attention may be limited, even in private hospitals. In some cases, the local doctors may ask you to consult a medical expert in another country.
List of Hospitals
In spite of being home to a small population, the island has a wide network of public and private medical facilities. Below are the names of some of the top hospitals in Bahrain.
American Mission Hospital – Saar
Building No 1114 / 116, Road 3345, Area 533 , Saar, Bahrain
Tel: +973 1779 0025
Al Hilal Hospital
Rd No 1129, Muharraq 23622, Bahrain
Tel: +973 1734 4199
Al Kindi Specialised Hospital
Building 960, Hwy 35, Bahrain
Tel: +973 1724 0444
American Mission Hospital – Amwaj
Building No 105, Road 59, Block 257, Amwaj, Bahrain
Tel: +973 1724 8100
American Mission Hospital – Manama
PO Box No. 1, Manama, Bahrain
Tel: +973 1717 7711
Bahrain Defence Force Hospital
Ar-Rifaa, Bahrain
Tel: +973 1776 6798
Bahrain International Hospital
Budaiya Hwy, Jidhafs, Bahrain
Tel: +973 1759 8222
Bahrain Specialist Hospital
Rd No 2447, Manama 10588, Bahrain
+973 1781 2080
German Orthopedic Hospital
Building 99, Road 29, Block 329, Manama, Bahrain
Tel: +973 1723 9988
KIMS Bahrain Medical Centre
Rd No 3709, Manama, Bahrain
Tel: +973 1782 2123
Royal Bahrain Hospital
29, Manama, Bahrain
Tel: +973 1724 6800
Salmaniya Hospital
Alsalmaniya, Manama, Bahrain
Tel: +973 1728 4090
Shifa Al Jazeera Hospital
Rd No 640, Manama, Bahrain
+973 1728 8000
Wellmed Clinic
Villa No. 170, Road 66, Block 362, Bliad Al Qadeem, P.O Box 75225, Manama, Bahrain
Tel: +973 1760 0221
Screening Procedure for Expats
Not many outsiders are familiar with one important aspect of the Bahraini healthcare system. It is mandatory for all expats to undergo two separate medical examinations for their paperwork to be processed.
The first of the two is the more detailed one and has to be conducted in your home country. Your doctor has to issue a certificate of good health, confirming that you do not carry any infectious diseases. This document is an integral part of your acceptance into the system.
When you arrive in the kingdom, you will be required to visit a local doctor for a secondary examination. This will not be as detailed as the first one.
Since both the screening procedures are compulsory, make sure that you plan for them. Speak with the representative handling your documentation and get a list of all the tests you need to undergo.
Emergency Services
Anyone can reach out for emergency medical attention by dialing 998 or 999 from a landline or mobile number. Most operators speak English so language should not be a barrier. While the services are very well equipped, their turnaround times are not the best.
Pharmacies
It is very easy to find a drug store on the island, as there are so many of them, with several being operational 24 hours a day, 7 days a week. Nationwide pharmacy chains like Alrahma Pharmacy, Bahrain Pharmacy and Wael Pharmacy are popular with expats. However, pharmaceutical products tend to be more expensive in this country. Moreover, they are not covered by insurance, unless the patient has been hospitalized.
The local laws around the sale of prescription medication are quite strict. Some of the drugs that are sold over the counter in Western countries require a prescription in Bahrain. It is therefore best to get something in writing from your doctor back home, so that you can purchase these drugs without too much trouble. You will also need a letter that has been signed and stamped by your medical practitioner back home if you plan to bring any prescription medicines into the country. Sleeping pills and anti-depressants are banned in the country because of their addictive properties.
Health Hazards
The extreme temperatures in the region often result in problems like heatstroke, sunburn and dehydration. People who work outdoors are therefore advised to take precautionary measures, especially during the summer months. Respiratory ailments like asthma tend to get aggravated here because of the sand and dust from the constant construction.
Expats moving to Bahrain are also prone to a higher number of mental or emotional health problems as a result of the culture shock they experience. Many of them go through afflictions such as stress, depression and loneliness, which are not very common with the locals. Some expats suffer from alcoholism too.
In 2015, there was an outbreak of cholera in the region; it is therefore essential to be careful with drinking water and other beverages.
Inoculations
There are no special vaccines for people visiting Bahrain. However, do make sure that you have been immunized against common conditions like measles, mumps, typhoid, diphtheria and rubella. It is also a good idea to ensure that your tetanus jabs are up to date.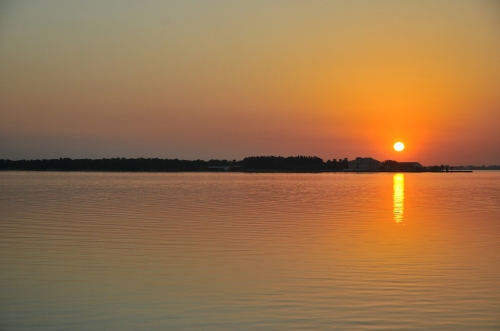 Bahrain has been an expat hotspot for decades. In fact, the expat population outnumbers the locals. Bahrain is located at the heart of the Persian Gulf and is a commercial and cultural hub of the region. Its population is nearly 1.3 million, and even though it is a small sovereign state, it is the fourth most densely populated destination in the world. Bahraini nationals account for just 48 percent of the population, with the rest being expats from different parts of the world.Expats moving to Bahrain for professional reasons will discover that the salaries are high. There are also no personal taxes, adding to its appeal as an expat destination. Most people living and working in Bahrain maintain that they earn a larger disposable income and have a higher standard of living that they did in their home countries. Expats constitute a major part of the workforce, at almost 70 percent. Here is a closer look at what it is like to live and work in Bahrain.
Overview
A constitutional monarchy, Bahrain has had King Hamad bin Salman Isa Al-Khalifa as its chief of state since 1999. Prime Minister Khalifa bin Salman Al-Kahlifa is the longest serving prime minister in the world, having headed the government since 1971.
Unlike other Middle Eastern countries, Bahrain has its own democratically elected parliament as well as local councils. However it is the King's rule that is absolute, therefore parliament rulings do not always become law. Bahrain's legal system combines Islamic law with English common law.
Bahrain has always been attractive to expats, and this has only increased with recent economic and political reforms that have made the country more lucrative for overseas companies and professional expats. Bahrain is among the more progressive Islamic nations and women have had the right to vote and participate in elections since 2002. In spite of this, there are those who feel that political liberalization still has a long way to go.
The official religion of Bahrain is Islam, but since overseas nationals occupy a considerable part of the population, the population of Muslims is just 70 percent. The Christian minority is about 14.5 of the population and is the second-largest religious group in Bahrain. Bahrain's official language is Arabic, but English is widely used across the state. Bahrain is known to offer a high quality of life to its residents and was ranked among the top five countries worldwide in a recent expat survey.
Local rules and regulations
Bahrain is considered to be a liberal state, but most of the local population is conservative. Even though there is a high level of religious tolerance in daily life, it is important that local and religious customs are not disregarded. Foreigners, especially western women, are expected to dress modestly in public.
There are also regulations with regard to the behavior between men and women. Public displays of affection are considered offensive, and therefore disallowed, especially during the holy month of Ramadan. Married couples may hold hands, but outside of marriage, living together and sexual relationships are considered illegal. A woman who becomes pregnant outside of marriage may face imprisonment. Homosexuality is legal as its takes place between consenting adults, but it can still cause social discrimination and legal action under laws pertaining to the protection of public morality.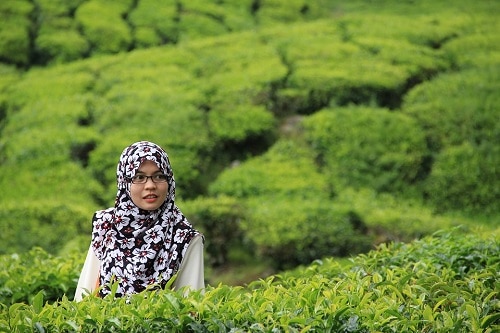 It is important to dress modestly in Bahrain
© ObeyGravity
Like other Islamic countries, the local population of Bahrain does not consume alcohol, as it is not permitted under Islamic law. But the sale and consumption of alcohol is legal for non-Muslims. Alcohol can be purchased at licensed venues, some hotels and stores. It is still illegal to drink in public and drunken behavior is deemed a serious offence. Bahrain follows strict rules against drunk driving.
Living in Bahrain
Bahrain still has its Arab roots, but today it has become a melting pot of people from different nationalities and ethnic backgrounds. The country is perceived as being more liberal than the surrounding Middle Eastern countries, but it still has moral rules that govern almost every aspect of life. Expats will greatly benefit if they read about the Arab lifestyle before moving to Bahrain. Most of the locals speak English and are generally welcoming to foreigners.
The locals tend to dress smartly, even in their traditional wear. It is not uncommon to spot men in crisp dishdashas and gutras, which make up the traditional garb. Women wear abayas, which are exquisitely designed, and do not usually cover their heads and faces. However, it is customary to cover the shoulders and knees. Dressing in revealing clothing may result in harassment. Men and women are expected to dress conservatively in business settings.
Ramadan, the Islamic holy month, may come as a bit of a culture shock to foreigners. During this time, food and drink can only be consumed after sunset and before sunrise. Work hours may be adjusted accordingly. Many companies have a designated area where non-Muslim employees may eat during the days of fasting.
There are certain customs and rules of etiquette that must be followed when living and working in Bahrain. If you are invited to the home of a local, remember to avoid alcoholic gifts. It is customary to open gifts only after the guests have left. When visiting a Bahraini's home, expats may be required to leave their footwear at the door.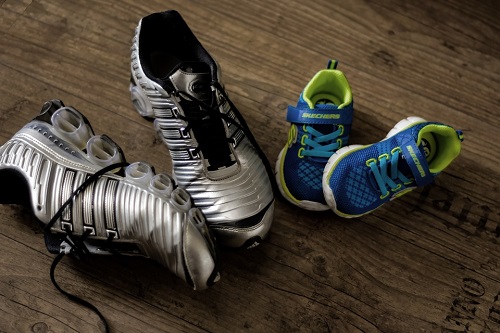 It is considered polite to remove your shoes when entering someone's home
© dw-lifestylefotografie
Greetings in Bahrain culture take the form of handshakes between men, and kisses on the cheeks if they are known to each other. Women generally do not shake hands with men, but may hug and kiss other women. Expats should keep in mind that a man may only shake hands with a woman if she offers her hand. When offered tea or coffee, it is considered impolite to refuse. Bahrainis enjoy socializing, but it is common for men and women to socialize separately.
Alcohol is forbidden for Muslims, but in Bahrain, it is available to others over the age of 18. Expats can buy alcohol at special outlets that are located away from residential and school areas. The government oversees club membership and the process of joining may take a while. But many expats consider it worth it as it places them in the vicinity of likeminded individuals, including locals.
Bahrain's healthcare system has considerably improved during recent years. Expats will discover comprehensive healthcare infrastructure with options for public and private healthcare. There are a number of state-funded hospitals, private medical facilities, clinics and maternity hospitals. Compared to other countries in the region, Bahrain spends the most on health, and is also one of the healthiest Gulf countries.
The healthcare system does face some challenges too, though. Since the country attracts a large number of people, the government must attempt to cater to the steady flow of expats and migrant workers. Nationals are eligible to receive free and subsidized healthcare. Expats who have a Population Registration Card (CPR) are also eligible for this. However expats need to pay for emergency services. Since the country has a small population, there are rarely any long waiting times.
The Salmaniya Hospital is considered to be the best-equipped public hospital, offering services that match international standards. Many choose to be treated at this hospital, even if they have private health insurance. Many expats prefer to purchase private insurance, even though they have access to the public health system.
Some of the reputed private hospitals include the International Hospital of Bahrain, Awali Hospital and the Bahrain Specialist Hospital. Bahrain provides its residents with a high quality of medical care; however, there are few specialist treatment centers and expats in need of such care may have to seek it outside of Bahrain.
Working in Bahrain
The discovery of oil in Bahrain took place in 1932. The quick modernization that initially occurred can largely be attributed to the oil industry. The local government also made efforts towards diversifying the economy. Bahrain is still a major player in the petroleum industry, with more than half of exports and government revenue coming from that sector. Bahrain has also emerged as a big player in the banking industry, and is an integral financial capital hub in the region. Due to economic growth, a number of multinational companies have set up headquarters in Bahrain's capital city of Manama. Some of the other fields in which Bahrain is actively involved include trading, construction, ship repairs and tourism. The island state is known to have the most liberal economy among all the Middle Eastern countries. Women are also a part of the workforce.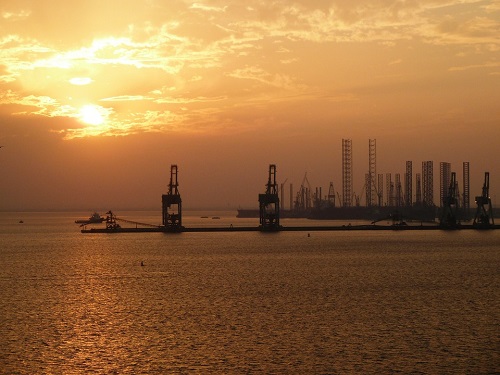 Oil and ship-building are popular industries in Bahrain
© Kit
Expats in the workplace are expected to dress conservatively. This applies to both men and women. Since English is widely spoke in Bahrain, expats are not likely to have any difficulty in communicating with colleagues.
There are some ways in which the Bahraini work culture differs from that in the western world. For instance, it is common to have sessions of small talk. This can prove to be beneficial as it enables expats to known their colleagues on a personal level too. There is great emphasis on punctuality in the Bahraini work culture. Being late or unprepared can reflect badly on one's reputation.
Work hours in Bahrain are usually from 7am to 2pm. Many choose to take a break in the afternoon, which is the hottest part of the day, and return to work later in the afternoon and until evening. During Ramadan, working hours are shorter.
Expats may arrive in Bahrain on a tourist visa and look for work. However, most expats are hired from overseas by recruitment agencies. Individual companies may also hire expats. Having a letter of introduction is a benefit for expats.
To work legally in Bahrain, a sponsoring employer must file an application on the expat's behalf. Reasons must be specified as to why the specific skills could not be sourced from the local workforce. Expats hired on a contract basis are eligible for an 'indemnity' at the end of the contract period. This amount can depend on the length of the contract and is based on the salary excluding bonuses. Those who have been working in Bahrain for a long period of time can receive a considerable amount. The indemnity is not linked to insurance but is a sort of bonus at the end of the contract, which an employer is required by law to pay the expat worker.
Expats who wish to do business in Bahrain will discover an environment that is familiar with foreign influences. Bahrain ranked 53rd out of 189 countries in the 2015 Ease of Doing Business Survey. The criteria where Bahrain ranked fairly well included registering property, paying taxes and dealing with construction permits.
Like in most Arab nations, personal relationships are an important part of the business culture. Therefore initial meetings are the environment in which the focus is on relationship building. Business tends to move slowly and it is not considered proper to make an attempt to rush it. Coffee or kahwa is usually a part of business meetings. Bahrainis tend to use indirect language and efforts are made to save face. They also try to avoid disappointing others with straight out refusals. It is not the norm to openly contradict another.
Business attire is strictly formal, irrespective of the weather. Women in business settings also dress modestly, taking care to keep their arms and legs covered. Local businessmen may wear the traditional garb of a dishdasha.
On the whole, Bahrain's business culture welcomes foreign investment. Expat businesspersons are expected to respect the local culture and tradition, but they are not required to follow it themselves.
The fact that there is no personal or income tax on the monthly income is one of the many advantages of living and working in Bahrain. Only a 1% deduction occurs from the monthly salary, which goes towards subsidizing the unemployed in the country.
Have you lived and worked in Bahrain? Share your experiences in the comments below, or answer the questions here to be featured in an interview!