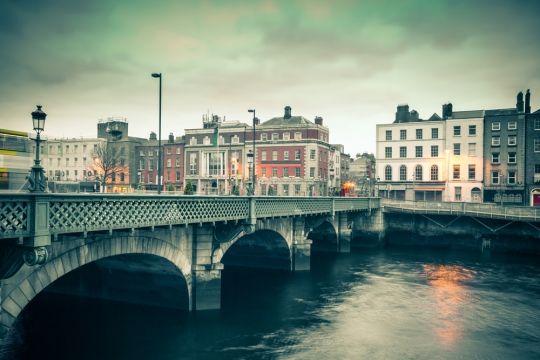 So, you've decided to make the move. Dublin is a great city to live in, boasting a mix of old-world charm and a modern international feel. However, finding the perfect place to live can be a challenge, with rising rent prices and high demand. Knowing how best to look will help you stay ahead of the crowd.
Temporary Accommodation
It's a good idea to rent somewhere short-term while you search for your longer-term home. This takes some pressure off, and lets you explore the city's neighbourhoods and transport system, which will help you make your final decision. Lots of websites now specialise in short-term rentals. You'll find temporary apartments here as well as here and here. Other sites such as Stays and AirBnB have apartments and apart-hotels to rent for vacation-length stays.
Finding A Longer-Term Place
The vast majority of apartments in Dublin are rented online. This is the go-to site, but this site and this one also have wide selections. The major newspapers, such as the Irish Times and the Irish Independent, also have rental pages. In the current competitive rental market, however, an estate agent can help you narrow down your search. Bear in mind that trying to find a bargain is difficult in Dublin, and that low prices are more likely to be found through personal or community networks than websites or agencies. For new expats, joining lots of Facebook groups and checking out community notice boards for your desired area could be ways to get a good deal.
Where To Live
The River Liffey divides Dublin into the Northside and the Southside. Historically, the Southside has been more expensive, with better amenities. The Northside is still cheaper, but thanks to major regeneration projects, it's now a much more desirable place to live.
Dublin City Centre and South County Dublin are by far the most expensive options. This includes Grafton Street, Temple Bar, Trinity College and O'Connell Street actually in the centre, and South County suburbs such as Ballsbridge, Rathmines, Dundrum and Ranelagh, which are close to the centre. A standard one-bedroom apartment in these neighbourhoods will usually set you back between €1,400 and €1,800 per month. A two-bedroom apartment or house starts at about €1,800 here.
The Northside and West County Dublin have some more affordable options, and lots of up-and-coming areas. Here, rents start at about €1,200 for one bedroom.
Transport is something to keep in mind when choosing your neighbourhood, since Dublin has a reputation for traffic jams. The public bus system is better than many cities in the U.S., but not as reliable as some other European capitals such as London or Barcelona. The Dublin Area Rapid Transit trains or the Luas trams are more frequent. Decide on your priorities – commute time, proximity to the coast, nearby parks, restaurants and bars – and visit as many different areas as you can.
Renting In Dublin
Renters usually only give one month's notice, which means that potential homes don't come onto the market until they are almost ready to be leased. Be prepared to check the rental websites multiple times a day, send messages fast, and move at short notice. However, it can take a few months to find a place you love, especially as the current housing market is oversaturated, meaning landlords are receiving lots of responses to every ad. Certain factors – such as needing to live in one particular area, or seeking a dog-friendly home – can make the process longer.
It's best to have all your paperwork ready in advance, so if you like a place, you can jump in at the top of the queue. Some renters advise bringing various documents to the property viewing, so you can make an offer to the owner or agent on the spot if you like it. You are likely to be asked for the following paperwork:
• Proof of finances (such as a bank account statement)
• Previous landlord reference, including address and telephone number
• Photocopy of valid photo ID (passport/driving license)
• Irish employment information (employer reference, national security or PPS number)
Rent is usually paid one month in advance, and you should also be prepared to pay a deposit of at least one month's rent upfront. Make sure you get a receipt for your deposit, as it should be returned when you move out if you've left the property in good condition and given the agreed notice.
Extra Tips
Keep in mind that typical bills in Ireland include electricity, gas, telephone, internet, and TV licence; make sure to factor this into your budget. These are usually paid every two months – remember that heating will be a lot more expensive in the winter.
Make sure you keep an inventory of items in the apartment or house, and the condition they're in. Taking photos is also a good idea. This helps you to get your deposit back and avoid any problems when you move out.
And finally, don't lose faith in the search. It might take a while to find the perfect spot, but it will be worth it – you'll be living in one of Europe's most vibrant cities, full of character.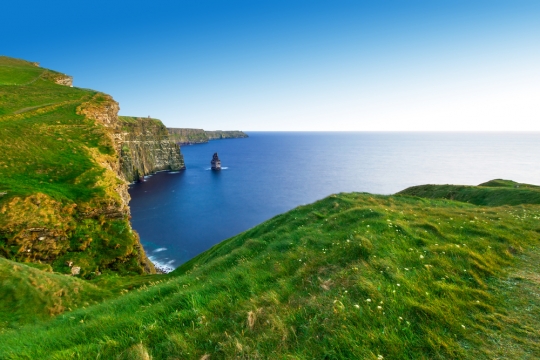 Who hasn't, over the course of an idyllic holiday, allowed themselves to slip into a fantasy about starting a new life in the beautiful country you are visiting? You drift through the cobbled streets and down to the river, dreamily imagining what it would be like to leave your regular life behind and create a new beginning.However, as we all know, there is a big difference between visiting a place as a holidaymaker and relocating there. What are the different elements that contribute to full time life in Ireland, and is the grass really greener on the Emerald Isle?
Weather
Ireland is a country where there are about as many words for rain as Inuit people are rumoured to have for snow, and with good reason. There are, on average, between 150 and 225 days of rainfall per year in our green little country, providing local people with plenty of wet weather conversation topics.
Ireland's climate can affect life in many ways. The winters are long and dark, with just seven hours of daylight in midwinter. The skies are often overcast and grey, and the weather is very changeable; it is famously said that Ireland often experiences four seasons in one day. For it to rain continuously throughout your holiday is one thing, but it's important not to underestimate the impact the weather can have over a longer period of time.
Some expats who move to Ireland from sunnier climes find that they experience seasonal depression. The weather can also have an impact on socialising, which mainly happens indoors during the winter months. The clouds have some silver linings though; the countryside really is spectacularly green, and the Irish are great at finding alternative activities inside, with thriving cinema, theatre, music and pub-going scenes.
Social Life
Visitors are often charmed by the trademark friendliness of Irish people. It's common to exchange a few friendly words with shop assistants, strangers at bus stops, or people on the street, and it isn't unusual to have a conversation with a stranger in public. This is all the more true in the small villages, but unusually for a capital city, it is also the case in Dublin.
That said, there are a few things to bear in mind when considering starting a conversation with local people. It is occasionally said that this friendliness can feel somewhat superficial; while it may be easy to strike up conversations with Irish people, it can be hard to establish deeper friendships. However, there is a strong sense of community in many parts of Ireland, and with some time and effort, expats can integrate into their neighbourhood and develop their own connections.
Another social issue is that the Irish are also not known for their directness; it can sometimes be difficult to know whether someone means what they are saying, or if they are merely being polite. For expats from cultures where people tend to be more upfront, these codes can be confusing. Also potentially confusing is Irish people's tendency to insult their friends. Known as "slagging", this is actually an affectionate gesture; if an Irish person says something offensive to you, chances are they're trying to befriend you. If you can laugh it off or make a lighthearted joke of your own, you'll have struck up a camaraderie.
It is a staple for tourists visiting Ireland to visit a bar. Expats moving to Ireland should be aware that social life revolves around alcohol in a big way. Irish pub culture has many positives, in particular a vibrant tradition of live music. There are a wide range of cultural events to attend in Irish cities. However, in both cities and villages alike, alcohol occupies a central role in much of the socialising, which is something to be aware of if you're not particularly fond of the pub.
Job Market
Ireland's economy took a brutal hit in the global recession of 2008, drastically impacting the job market. However, there has been an upturn in recent years, and at the moment unemployment rates are low. Wages in Ireland are among the highest in Europe, although given the high cost of living, this does not necessarily equate to more disposable income.
Any tourist will tell you that Ireland is an expensive place to visit, and obviously this is more of a consideration when thinking of relocating here. The living wage is considerably higher than the minimum wage currently in place, and one in five Irish workers is earning below this living wage. Working parents should consider that childcare options also tend to be expensive, which affects expats who may not have the support of family living nearby.
Cost Of Living
When deciding where to move, bear in mind that there is a great disparity between cost of living in the cities – in particular Dublin – and rural Ireland. Dublin's current housing crisis has led to a highly elevated cost of renting, and the city recently ranked 19th in a list of the world's most expensive cities to live in, overtaking London.
Prices in the property market are also inflated, having seen a staggering 70 percent increase since the recession-induced low in 2013. Buying property can be a frustratingly slow process in Ireland, often drawing out over months of negotiations. Outside of Dublin, prices are considerably lower, causing an increase in commuter towns springing up in the areas around the capital.
It's worth remembering that there is not much in the way of local public transport in rural areas, so if planning to move to the country, it's much easier if you have a car. Health insurance is another cost you will need to factor in to your budget: Ireland has a public health service, but it is recommended to have private insurance as well. In the case of non-EU citizens, private health insurance is a visa requirement for longer stays or residence visas.
Relocating to Ireland means considering these factors that won't necessarily impact on a holiday but may be more of a challenge over the long term. This should not be a discouragement. As the 12 percent of people living in Ireland who moved there from another country will testify, there are many positives to outweigh these factors. As the saying goes, there is no rainbow without the rain.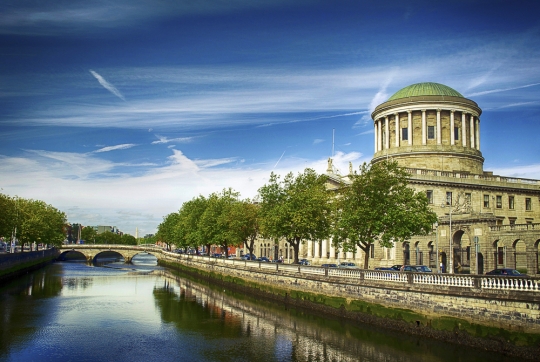 Navigating the school system of a new country can be daunting and put a lot of pressure on expat parents to find the best fit for their child both personally and in terms of getting the best education possible to help those children succeed. For many expat families, the question of where their children will go to school is one of the most important factors to consider in their move.It can be overwhelming trying to get your head around a new school system, researching your options, and trying to make a decision on where to apply. That's why we've created this guide on choosing your child's school in Dublin. We explain how the school system in Dublin works, what your options are, and give you some highly-rated schools to look into.
The School System In Dublin
The school system in Dublin follows a curriculum outlined by the Irish department of education and science, which is similar to the rest of the UK. Children usually start school at age four to five (depending on their birthday and how this correlates with the cutoff date), but legally do not have to start school until the age of six. Mandatory education in Dublin continues until the age of 16.
The enrolled ages of schools can vary; some may be housed in the same building (such as primary and secondary grades altogether in one building) or in separate buildings. Generally, children will start in primary school (ages four to 11), move on to secondary school (ages 12-16) and then go on to college or higher education (ages 16 to 18) before leaving and either continuing education at university, going into an apprenticeship or a full-time job. Some schools may offer a sixth-form which has the same level of education as college, but some may not, meaning your child will have to apply for a college. Pre-schools for children younger than four do exist, but are not free.
Children will usually be required to study the Irish Gaelic language. However, they can be excused from this if they were educated outside of Ireland up until 11 years of age or if they have a learning difficulty, in which case you will need to apply for an exemption in writing to the school principal.
School times in Dublin usually run from 9am to 1:30 or 2:30pm for younger students at primary school, and 9am to 3pm for secondary school students from Monday to Friday. The school year is broken into three terms, with the main school holidays taking place over Easter, Christmas and summer.
School hours, term times and length of holiday may vary with private and international schools.
Local (Public) Schools In Dublin
Every child in Dublin has the right to a free education up until the age of 18. However, enrolling at public schools in Dublin may be easier said than done, due to the lack of spaces. The majority of public schools accept pupils on a first-come-first-served basis, whilst also looking at catchment areas. This means that if you live within a particular school's catchment area, you will get higher priority for available spaces than someone who lives outside the catchment area. When a school has reached capacity, children will be put on a waiting list, which is usually prioritised in much the same way.
This can put you at a disadvantage if you are due to arrive in Dublin outside of the usual application times. In order to combat this, it may be a wise idea to research and make a list of schools that you would like to apply for, and contact them well ahead of time. It may also be worth noting that most schools in Dublin are quite openly religious, so you will need to consider whether this aligns with your personal morals and ethics.
Some highly rated public schools in Dublin that you may want to look at are: St Gabriel's Primary School, St Pats National School and the Guardian Angels National School.
International And Private Schools In Dublin
Dublin has the highest number of private schools in the country, with many offering boarding options. Privately funded schools are not subject to the same rules as public schools, so you are more likely to be accepted in your application regardless of where you will be living and when you apply. However, some private schools may stipulate that your child has to pass an entrance exam to be enrolled.
International and private schools in Dublin tend to be very expensive, and so are not ideal for expat families on a budget. If you are worried about the price implications and whether your child will be on the same level in the curriculum, it would be more cost effective to enroll your child in a public school and look into additional private tutoring.
The difference between private and international schools in Dublin is that the private schools will most likely teach the UK/EU curriculum, whereas enrolling your child in an international school will present the opportunity for your child to study the curriculum and take the appropriate tests that are relevant in their home country, such as the American SATS.
Some noteworthy private schools in Dublin include: Blackrock College, Belvedere College and Gonzaga College.
Highly rated International schools in Dublin you may want to research include St Andrew's College, Lycée Français d'Irlande (French) and St Kilian's Deutsche Schule Dublin (German).
Special Needs Schools In Dublin
The education for persons with special educational needs act 2004 established an educational framework in Ireland for children with learning difficulties and special needs. Many children with learning difficulties can attend mainstream schools and receive additional support, but if this is not the case for your young person, there are specialised schools in Dublin that meet the specific requirements a child may need.
Some examples of these are: Saplings School, St Mary's School For The Hearing Impaired and St Declans School.
We hope this guide has given you a detailed overview of how the school system in Dublin works, and what schooling options are available to you and your family. With this information, you should be able to make a decision about which schools to apply for that will best suit your children's needs and abilities to reach their full potential.
Have you lived in Ireland? Share your thoughts in the comments below, or answer the questions here to be featured in an interview!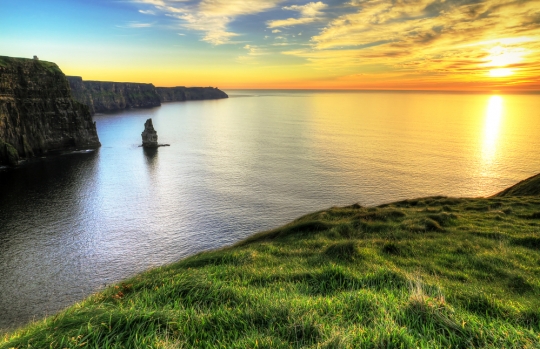 Access to sexual health, family planning and prenatal healthcare is a key consideration when deciding to relocate to another country. It's important to know what your options are around pregnancy, including in difficult cases such as medical complications, crisis pregnancy or decision to terminate.In the Republic of Ireland, terminations are currently allowed only when the life of the mother is at risk. This means that most women living in Ireland must go abroad if they want to terminate a pregnancy – in 2016 alone, 3,265 women travelled from Ireland to the UK to have an abortion. Ireland has been far behind many other countries in providing lawful, safe access to termination, which may come as a surprise to expats settling there from many other parts of Europe and the US, where provisions have long been in place for women to legally terminate pregnancies.
However, this is all about to change. The right to life of the unborn was enshrined in the Irish constitution in 1983, meaning that to change abortion laws, the Irish public needed to vote to amend this part of the constitution. On 25th May 2018, Ireland voted overwhelmingly to overturn the abortion ban, with 66.4% of voters in favour of change.
Ireland's constitution has now been changed, which means that the next step is for the government to finalise the law itself. By early 2019, women should be able to legally and safely terminate pregnancies in the Republic of Ireland. However, abortion will remain illegal, in most cases, in Northern Ireland.
The Proposed Legislation
The legislation put forward would legalise abortion up to 12 weeks, in any circumstances, for any woman in Ireland. After 12 weeks, and up to 24 weeks, termination would only be lawful under exceptional circumstances, such as if there is a risk of serious harm to the mother, or if there are fatal foetal abnormalities. Two medical practitioners would have to verify these circumstances.
Under this legislation, any doctor could refuse to perform a termination procedure, on the grounds of conscientious objection, but they would have to refer the pregnant women to another doctor who will treat them.
There is also a 'cooling off' period proposed, where women must wait 72 hours after their doctor certifies that they may have a termination, to ensure that they still feel this is the right decision for them. It is very likely that this legislation will go through in its current form.
So what does this mean for expats living in Ireland, or considering making the move? First, we need to understand how migrants access healthcare and reproductive care in Ireland, and then consider how the proposed new abortion laws will fit into this framework.
The Healthcare System
The Irish health system is a two-tier system, in which residents can choose to avail themselves of public or private healthcare depending on their circumstances and needs. Expats looking to move to Ireland may be asked to show that they have private health insurance when applying for certain residency visas, such as those who are planning to retire.
Despite this, anyone who is 'ordinarily resident' in Ireland (which means they intend to live in Ireland for a year or more) is entitled to use publicly funded healthcare. Expats should note, though, that 'publicly funded' doesn't always mean 'free'. Healthcare in Ireland is only free for patients with medical cards, which are allocated based on income, age, illness or disability. Healthcare is heavily subsidised for everybody, meaning that expats using the public system (unless they have a medical card) will pay a reduced fee for most doctor's visits, hospital procedures and other treatments.
Maternity care is slightly different. Under the Maternity and Infant Care Scheme, all pregnant women resident in Ireland are entitled to free examinations, scans, and in-patient birth care, which are provided by a family doctor and a hospital obstetrician.
Cost Of Termination
Abortion will be available on the public health service under the new legislation, but the cost has not yet been confirmed. Initially, it seemed likely that it would mirror access to public hospital services more generally, including family planning services such as sterilisation, which are available at subsidised rates to all residents, including expats. Medical experts estimate that the cost of terminating a pregnancy, without a medical card, would be around €300.
For comparison, termination is free on the public system in the UK and many other European countries such as France and Spain, while some other countries have fees, including the US (average $470) and Austria (€300+).
However, Ireland's Minister for Health has said he is committed to ensuring that cost is not a barrier to women accessing termination services. Some reports suggest that the government are considering whether the Maternity and Infant Scheme can be expanded to cover women who require an abortion, which would mean the state would cover the cost of care, making the procedure free or almost free for all residents.
Procedures Available
Early abortion procedures would generally be provided in a primary care setting, that is, a GP's surgery. This means that the standard option would be a medical abortion, where women are prescribed two medications (the 'abortion pill') in addition to any necessary painkillers and antibiotics, and will complete the termination process at home. The abortion pill induces the loss of pregnancy, similar to a miscarriage, with side effects such as cramps and heavy bleeding. There would likely be a provision for medical abortions in the case of pregnancies over nine weeks, where women would take the pill in a hospital setting, to be monitored throughout the procedure.
In other countries, women can choose between a surgical abortion and a medical abortion, but it is likely that in Ireland, surgical abortion in a hospital would only occur in cases of later terminations (in exceptional circumstances) or due to complications with medical abortion.
Private doctors and hospitals will also be able to provide termination services, although it is unclear whether dedicated abortion clinics will be established. On the private system, terminations will likely be more expensive; a private abortion in the UK costs £500+, as a reference.
Post-Abortion Care
Post-abortion counselling and check-ups are currently available to all women who reside in Ireland even though abortion is not yet available. It is likely that post-abortion counselling will also be available under the new laws.
A New System For Reproductive Care
Regardless of the specifics, Ireland's new legislation will bring its family planning and prenatal care closer to that of most other Western countries, which will make it more familiar to many of the expats living there. Other related changes are now being discussed or are in the pipeline, including nationwide pregnancy scans for foetal abnormalities, and free access to contraception without the need for a prescription. All residents, expats included, will have access to these services, moving towards a healthcare system that aims to address women's different reproductive needs and choices.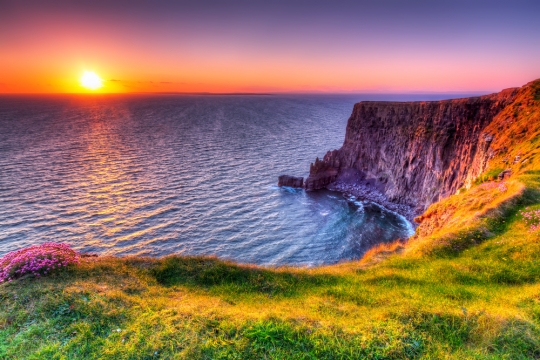 If you are relocating to the Emerald Isle in the near future, being purposeful and practical about what to pack is essential. It is human nature to want to pack anything and everything when moving abroad to live, but knowing just what to stock up on before you arrive can save you time, money and effort further down the line.
Bring A Hooded, Waterproof Jacket
With six vast National Parks, forty-three National Waymarked Trails, countless cycling routes and boundless lush green countryside to explore, arriving in Ireland already in possession of a good quality waterproof jacket is a must. Rain is frequent throughout the year, so investing in an ergonomic, hooded jacket with sturdy zips will put you in good stead.
An ideal jacket will have substantial zips both on your pockets so you can seal them securely, as well as under the armpits for ventilation. When choosing a jacket, go one size up from what you would ordinarily buy so your body doesn't feel restricted when you move and there's enough room for a few lightweight layers underneath on a chillier day. Helly Hansen, the North Face, Marmot and Patagonia offer durable jackets which are worth the higher price tag.
The Irish tend to wear clothes of earthier, muted and darker tones. If you are keen on buying a jacket which can translate from day to night without making you look too much like a visitor, then err on the side of caution with black, dark brown, dark green or dark blue.
Buy Clothing Essentials In Bulk
It is worth noting that the clothes and shoes sizes in Ireland and the UK differ from those in certain European countries as well as Canada and the US. For example, a women's US dress size 12 equates to an Irish/UK size 14. Menswear sizes generally stay the same as in the US. Sizing can also depend on the brand itself. You may also find that clothes are displayed on their hangers with European, French, Italian or Irish-British sizes on their tags alongside each other, so be prepared to use a conversation chart. A final point is that the maximum size the shop goes up to may not suit your needs. All of this means that stocking up on jeans, sports gear and further clothing items you use regularly may avoid any initial hassle.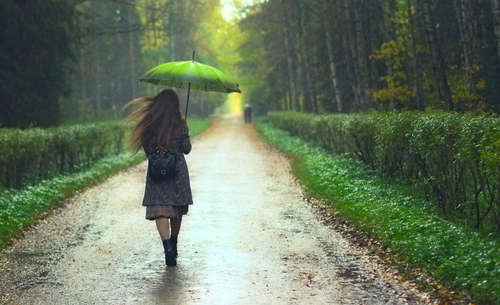 Make sure you have appropriate clothing for all weathers
Whilst you may be able to find the clothes you want when shopping in Ireland, arriving able to survive a few months without needing to buy clothes in shops or online – bear in mind that not all sites will deliver to Ireland – is desirable while you adapt to your surroundings. Additionally, some expats who relocate to Ireland remark how underdressed they feel amongst local people. Clothing trends, particularly in cities, tend to combine casual with formal wear, so purchasing sensible but stylish attire will mean you can blend in with the natives.
Bring Practical And Fashionable Boots
As with clothes, Irish/UK shoe sizes also vary from those of Europe, Canada and the US. This applies to both men and women. For example, a US men's size nine shoe would be an Irish/UK size eight and a European size 42½. Shoes from the US also tend to be more generous in size than Irish/UK shoes. A US women's size five shoe would equate to an Irish size three and a European size 35.
Buy shoes with a good grip and a non-slip sole. Lace ups are also a good idea as they mean you can adjust the snugness to suit the socks you wear. Many expats living in Ireland suggest buying waterproof, stylish boots which will protect your feet while looking good. If you can find some boots which will work throughout the day, this will save you room to pack other items. Boots from Teva, Frye or Clarks combine versatility with fashion to popular effect.
Load Up On Medical Products
If you commonly use over-the-counter medicines, then get ready to bulk buy. Items such as contact lenses and solution, pain relievers and multivitamins may be more expensive in your average Irish pharmacy than in your home country. Many visitors are surprised to see the prices of medicine and the restricted range in brands. If you are attached to certain brands, make sure to stock up before you arrive. Chances are you can still find variations of what you need, but pharmacists are likely to offer you generic versions rather than brands, due to a new government health department approach to try to keep prices down. Ireland's government has recently addressed concerns about the subjects of drug supply and pricing, announcing it is open to negotiations with Austria, the Netherlands, Belgium and Luxembourg to help solve these issues.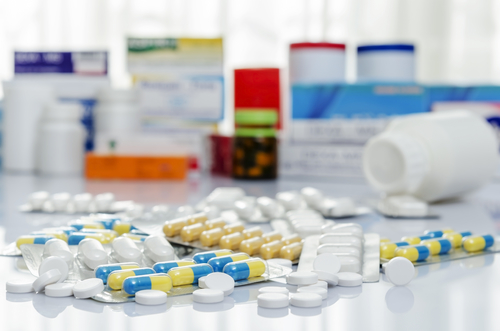 Ask your doctor for extra medications before you go
If you need prescription drugs, ask your local medical practice or GP if you can stock up before you move. Whichever prescription drugs you take over with you, make sure they remain in their original packaging or container and are also accompanied by a doctor's letter. To be safe, keep your high street medicines in their original packaging too.
Make Sure You Have High Factor Sun Cream
Whilst Ireland has a temperate climate, the weather is unpredictable. During the summer, it may be raining one minute and brilliant sunshine the next. Invest in some quality sun protection before you arrive. Don't be caught out, particularly if you will be regularly hiking in the mountains on warmer days or exploring the coastal areas, which are exposed to the ocean breezes. Statistics state that nearly half of all cancer diagnoses in Ireland are from non-melanoma skin cancers and that the country actually has the highest mortality rate for melanoma in Europe.
It is important to buy before you arrive as it can be hard to find high factor sun creams in the shops. If you do find them, they are fairly expensive. Packing creams with zinc oxide, oxybenzone, titanium dioxide or ecamsule will ensure that the UVA side of things is covered, as SPF only blocks UVB. A factor 30 should be sufficient, with Banana Boat, Aveda, Neutrogena or Ocean Potion all being highly ranking brands which have tested well.
Check Your Electrical Items And Adaptors
Ensure that you already have all the electrical items you need before you move. Tablets, smartphones, cameras and even televisions are worth buying in advance, as they can get uncomfortably pricey due to Value Added Tax (VAT). Televisions can easily reach into the thousands (of euros), so although this may seem like an unnecessary purchase, it may save you a great deal.
Stock up on the correct power plug adaptors so that you don't need to travel to the Irish electronics store as soon as you arrive. The power sockets are classified as type G and the standard frequency is 50 Hz, with a standard voltage of 230V. Suitable adaptors have three large prongs on them. Some expats advise on bringing a transformer for your electrical appliances due to Irish electricity running at a much higher voltage than many other electrical items, the result being very dangerous without a transformer. Also pack a fair few USB plug chargers and a USB charger for your car so that you can always have the electrics you need charged and ready for use.
Have you lived in Ireland? Share your tips in the comments below, or answer the questions here to be featured in an interview!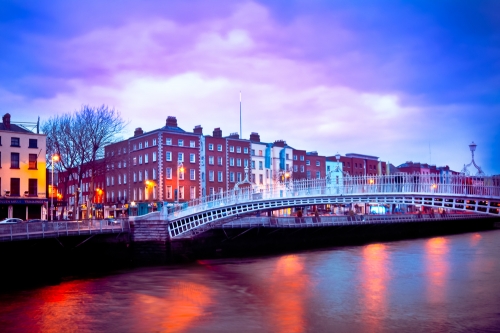 The largest city in Ireland, Dublin is one of the most popular destinations in Europe for both tourists and expats. Life in Dublin is high-spirited, fulfilling, and modern. However, life in the city can get a bit confusing if you are not used to the Irish way of life! As the capital of Ireland, Dublin has a rich heritage, and at the same time is a contemporary, fashionable location.This multi-faceted city will never let you have a dull day. Dublin is a haven for all kinds of cultural and underground events, and has a full calendar full all year round. If you are artistic and like to socialize, the locals of this city and its atmosphere will delight you. If you are planning to move to this rewarding city, here are a few things that you should know beforehand.
Cost Of Living
Dublin is the most expensive place in Ireland. In the Mercer Cost of Living Survey this year, which looked at 209 cities around the world, Dublin was placed at 47. The most expensive thing about the city is the rent. It is hard to find affordable housing here, which is a big problem for expats living in Dublin. If you are a single expat, consider looking for roommates so you can share the cost of rent and utility bills. Similarly, living near transport links and cooking meals at home rather than eating out will also save you a great deal of money!
Leap Cards
A Leap Card is a prepaid card that is usable on trams, buses and local railway lines in Ireland. This is a convenient way to pay for transport in not only Dublin but also Galway, Cork, Limerick, Wexford and Waterford. Leap Card fares are normally 20% cheaper than cash, which is a great investment in an expensive city like Dublin.
The quickest and easiest way to buy a Leap Card is over the counter at one of over 650 outlets all over Ireland. You can also buy the card online or at selected DART (Dublin Area Rapid Transit system) ticket machines in the city. Using a Leap Card is very simple. Just buy the card, top it up with travel credit, and you're done! There are a few ways to top up your card – you can set up an automatic direct debit with the auto top up feature, or you can load your travel credit or tickets at Leap Card payzone outlets or at Luas, DART and Commuter Rail ticket machines. Leap Card users in Dublin also benefit from smart discount features such as fare capping and the Leap 90 discount.
How to Get Around
Dublin's streets are filled with traffic, so it can sometimes be a little difficult to get around. As an expat, it can take a while to figure out the different means of public transport and what works the best for you. Here are a few modes of transport available in Dublin.
Buses
Dublin has an extensive network of buses through the city centre, the inner suburbs and the outskirts, so it's really easy to get around. Most buses in the city have free Wi-Fi, and also have electronic signs and announcements that make it easier for you to know what the next stops are. The fares in these buses depend on how far you are travelling, but an important thing to know is that you need to have the exact amount of change for the tickets, and that paper currency is not accepted. If you do not have the exact number of coins, the driver will issue a printed change-receipt which can be redeemed at the Dublin bus head office. To avoid all the complications and hassle, it's best to have a Leap Card to pay for your travels. Also, buses in Dublin do not pull over at bus stops by default – this is a quirky Dublin thing! You have to wave at the driver for the bus to stop, and if you don't, the buses will simply drive by. This can be confusing for those not in the know!
DART – Dublin Area Rapid Transit
Train networks in the city are not as extensive as the buses. However, the DART suburban train is a pleasant way to travel from the city centre to as far as Bray. If you want to take a tour of the city, the train is the best option – it's relatively inexpensive and offers some of beautiful views of the Dublin Bay. An average one-way ticket on the DART costs €2.5. The number of trains depends on the time of the day, but in general, you will find one roughly every 10 to 20 minutes. Trains operate from around 6am to midnight from Monday to Saturday, and 9:30am to 11pm on Sunday.
Trams
The modern, light, wheelchair-friendly tram system called LUAS has two lines – red and green. The green line travels southeast from Stephens Green to Sandyford and Bride Glen's; the red line goes from Connolly Railway Station to the southwestern suburbs of Tallaght and Saggart. You will find validation machines at every stop, as LUAS mostly accepts Leap Cards for payment. These trams are really fast and come frequently. LUAS is usually the popular option for expats in Dublin, because these trams travel to common job hubs such as IFSC and Sandyford. There are further extensions that are planned and under construction at the moment, which will connect north and south Dublin. There is currently a 15-minute walk from the green line city terminus to the red line.
Bikes
Dublin is one of the top ten bicycle-friendly cities worldwide, and cycling around the city can save you time and hassle. You do not have to stick to irregular bus timings or have parking meter restrictions, plus once you buy the cycle, transportation is free – you will save yourself a fortune! Another option is to rent a bicycle from various bike stands in the Dublin city centre that are marked 'Dublin Bikes'. These bikes are extremely inexpensive. They are free for the first 30 minutes, and only cost 50 cents for the next hour. Expats in Dublin often rent or buy bicycles to get around town because of their affordability, time-saving and ease. Bikes are also good for the roads and the environment!
The Southside
The Southside refers to the part of Dublin that lies on the south of the River Liffey. The southern districts of the city are more expensive than the northern side. Some of the most expensive areas in Dublin are in the Southside, such as Ballsbridge, Sandymount and Sandycove. Monthly rental prices for one-bedroom apartments here are around €1,000, and three-bedroom apartments can cost up to €2,500. However, the Southside of Dublin is breathtaking and is decorated with wonderful street art. Between the Bernard Shaw pub and Newmarket Square, you will find many flea markets to explore. Dublin's most popular and celebrated nightclub, the Copper Face Jacks, is on the Southside. If you are looking for scenic locations, vibrant pubs and top-notch restaurants, the Southside is for you.
The Northside
The part of Dublin that lies on the north of the River Liffey is called the Northside. More expats prefer to settle in the Northside because rent is much more affordable here. A one-bedroom apartment that would cost €1000 in the Southside is around €700 in the Northside. Also, hotels on the Northside are 31 percent cheaper per night than those on the south. The Northside is bright, bustling and fascinating. If you are ever at Smithfield Square, chances are there'll be a festival or function happening. You could spend time wandering the markets on Moore Street, have a lazy beach day on Bull Island, or take a tipsy, happy tour of the Old Jameson Distillery. The Northside has as many beautiful things to offer as the Southside, plus more affordable housing!
Healthcare
Unfortunately, public health care in Ireland is not free for expats who have just arrived in the country. Since health care here is not universal, the medical care you receive will depend on your income. If you can afford private health insurance, that might be the best option for you. Before moving to Ireland, look for international insurance companies in your country that have coverage in Ireland. If you are a European citizen, bring a European Health Insurance Card to receive proper medical assistance. If you are planning to work in Ireland, the company that hires you is likely to pay for your health insurance or at least for consultations.
Work Permits
If you are a non European Economic Area (EEA) national, you will need an employment permit to be able to work in Ireland. However, this might not be the case if you have permission to remain for various reasons, such as being a student or having an Irish/EEA spouse or parent. Once you have a work permit and have started to work, you will have the same employment rights as Irish citizens. Work permit applications are made online, and you can apply for one after receiving an official job offer. Work permit applications from recruitment agencies are not accepted, so it will be best to apply yourself. Some employers may cover the cost of your work permit.
Essential Apps
As an expat, arriving newly in Dublin can be confusing and scary, but a smartphone can be your personal companion and save you from a world of pain! Here are a few apps that you could download on your phone to make life much easier in this new city.
Entertainment.ie
You can use this app to book and check listings for movies, stand-up shows, plays, and any other events that might be happening around you. This is a go-to in Ireland for all things entertaining!
Dublin Bus
The Dublin bus apps are essential. These apps include a fare calculator, bus timings, and a route planner to make everything easier for you. Dublin's great bus network makes it a popular choice of transport to get around, so these are useful for any resident of the city.
Irish Rails Or Luas Apps
With the Irish Rails app, you can plan your journeys, check on updates, delays and timings, as well as efficiently preparing for your travel. This app also includes timings and information for the DART inner city trains. Similarly, the Luas apps will keep you up-to-date on the tram network.
Daft.ie
Looking for a place to live in Dublin is much easier with Daft.ie. This app lets you browse through available apartment shares, studio rooms, rents and neighborhoods. This app is one of the most popular in Ireland for homes, as it is reliable and saves time.
Time Out: Discover your city
Dublin has a really upbeat, lively night scene, and is a place that never runs out of things to celebrate. The Time Out app lets you check on all that's happening near you, whether it be a cultural event, a nightclub, a theater or a much talked-about restaurant. You can find everything in one place and explore it at your leisure!
The capital city of Ireland is one the most beautiful places that you can choose to live in. The best part about this city and its people is that in no time, an expat will be made to feel at home by the warm, exuberant friendliness of the locals. This is the city of beer and tea, of brunch and hangover food. This city never sleeps and offers you a wonderful quality of life. No wonder so many expats who visit Dublin end up settling here. We hope you have a great time!
Have you lived in Dublin? Share your experiences in the comments below, or answer the questions here to be featured in an interview!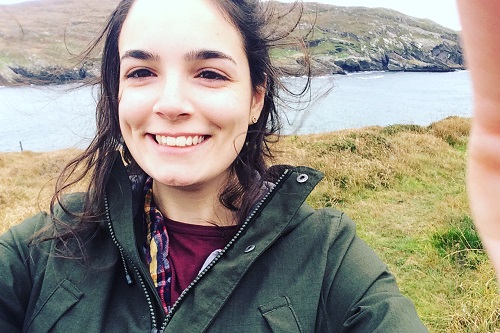 Who are you?
I am an American, raised in New England, and now living in Dublin, Ireland.I love to take photos, doodle, bake, and spend time with family and friends. I also study psychology.
Where, when and why did you move abroad?
I moved to Dublin in September, 2016. I moved abroad because I fell in love with Ireland at the age of 18, and constantly found myself desperate to return as often as I could. I also wanted to do something different after graduating from college, so I moved to do my Master's degree in psychology in Dublin.
What challenges did you face during the move?
I think the biggest challenge in moving was trying to find an affordable place to live. Dublin is currently in a rent crisis. Rents are extremely high and the supply is very low. Also, leaving my baby brother was such a challenge!
Are there many other expats in your area?
To be honest, I know there are many expats from all over the world in Ireland, but I've never actively sought out other expats. I personally know a few people who have immigrated to Ireland.
What do you like about life where you are?
I absolutely love that no matter where you are in Dublin, you are never far from the ocean. In south Dublin, if you know which way to look, you can almost always see the ocean in the distance. There are also so many easy ways to be in nature close by, which I really appreciate. Also, Irish hospitality is real. People here are very inviting and inquisitive and it's lovely.
What do you dislike about your expat life?
Sometimes being distanced from close friends back in America can be emotionally challenging. You often get waves of 'FOMO' (Fear Of Missing Out, for those who don't know) and it can bring you down. You'll see your whole friend group going out together on SnapChat and Instagram and sometimes it hurts your heart a little bit!
Also, I love to bake and a lot of baking materials here have different names or are harder to find than they would be in The States, so I find that I am often very frustrated in the grocery stores here when I cannot find what I need. It's something that sounds so trivial, but it drives me crazy!
What is the biggest cultural difference you have experienced between your new country and life back home?
That's a tricky one. Dublin is so Americanized in a lot of ways, but the culture still remains very unique. One big one that comes to mind is the differences in government and police. The government here is run quite differently and sometimes I find myself surprised about the fact that the police force here doesn't carry guns.
Also, this may sound weird or confusing, but the nature of the press here is very different. It's much more straightforward and there are less discrepancies between media outlets. Obviously every news outlet will be somewhat biased, but it's less drastic here.
Also, a kind of funny one is the way Irish people think about St. Patrick's Day. In America, it's often this HUGE thing that people go crazy over. Here, outside of Temple Bar in Dublin, I've noticed that a lot of locals just roll their eyes, and have a laugh at how silly the celebrations are, while sipping on pints in a pub that isn't flooded with tourists. That might not be true for every Irish person, but I definitely noticed it among some of my Irish friends!
What do you think of the food and drink in your new country? What are your particular likes or dislikes?
A lot of people have this impression that food in Ireland is bland and carb loaded, but I don't think that is true at all. The food scene in Dublin is blooming and the options are becoming more diverse through the years. I recently became a pescetarian and I find it's quite easy to get my hands on affordable and fresh produce. Also, the beef here just tastes better because the cows are primarily grass fed and the seafood is so FRESH.
I probably have twenty or so 'favourite restaurants' in the city because it's too hard to choose just one, or even a top three. Dublin is also currently going through what I call a 'donut phase' so there are loads of amazing donuts to be had here. My sweet tooth has no complaints about that (though my waistline might)!
What advice would you give to anyone following in your footsteps?
For anyone coming to Dublin, I have a few tips.
Firstly, save a lot of money before making the leap over. Rent prices are high, and you may end up paying a fortune your first month of arrival while stuck in an Airbnb trying to find an actual place to live.
Secondly, watch a few episodes of Father Ted (just trust me on this). This show is ingrained in the pop culture of Irish society and it's good to know what locals are talking about when they quote from the show. A few other shows to watch are the Inbetweeners and Fawlty Towers.
Thirdly, bring a camera and a journal with you. Ireland is STUNNING in its scenery and cityscapes. Traveling around the country is relatively easy because the country is so small. I constantly find myself in awe of the simple beauty in Dublin, but also in the country. You are going to want to remember all of the little details.
Finally, touch up on your political knowledge and current issues going on back home. Irish people are very inquisitive and very knowledgeable about current events and world politics. A random dude in a pub will not hesitate to ask you what you think about Brexit or Donald Trump right from the start of your conversation!
What are your plans for the future?
I plan to stay in Ireland for the next few years. I recently accepted a PhD position in a children's hospital, so that's what I'll be up to for now. For the long term? I'm not super set on a single path for my future. Come back to me in ten years!
You can keep up to date with Mckenzie's adventures on her blog, Lady Mac Lifestyle.
Would you like to share your experience of life abroad with other readers? Answer the questions here to be featured in an interview!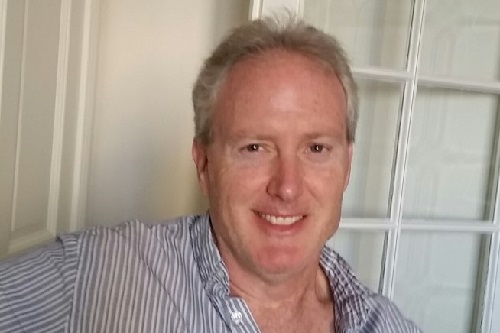 Who are you?
Jay Murphy, age 54, born Chicago, Illinois, lived for the last 20 years in St. Petersburg, Florida.Retired from the US Air Force after 20 years (active and reserves) and 30 years working for the US government
Where, when and why did you move abroad?
We moved to Dungarvan, Ireland in March of 2017.
We moved for quite a few reasons. What put us over the top was the election of the president in the US. Some of the other reasons include major allergy problems in Florida in the spring, summer and fall. We were fortunate enough to live in Germany for 4 years and really loved Europe and wanted to come back. It helps that my wife has dual citizenship for Ireland and the US.
What challenges did you face during the move?
Finding a place to rent with a dog was a big challenge and we lucked out in finding one before we got here online. Maybe not a great idea to rent before you see a place but it worked out for us.
Are there many other expats in your area?
There is one other American I'm aware of that moved here 2 years ago. There are quite a few people from England that live in the area although as EU citizens, not sure they qualify as expats.
What do you like about life where you are?
Life is at a much slower pace in Ireland than in America. People are very friendly and welcoming for the most part. The area we chose to live in is quite beautiful with both mountain and sea views and the weather, despite what we'd heard, has been really nice. Additionally, they recently opened up a very nice bike path between Dungarvan and Waterford City called the Greenway that goes along the ocean. We are fortunate enough to live in the town where there are many pubs, restaurants and stores within walking distance. Lastly, there seem to be festivals in the area most every weekend so there is always something to do. Mountains, beaches and plenty of walking trails make it an outdoorsman's paradise.
What do you dislike about your expat life?
Being away from friends and family
What is the biggest cultural difference you have experienced between your new country and life back home?
To be honest, there are not that many differences other than sports and the pace of life. Oh and perhaps the lack of cultural diversity. Being Irish catholic in Ireland, we can of fit in and with a name like Murphy, it's like we're family.
What advice would you give to anyone following in your footsteps?
Figure out in advance the best method for transferring money over to your new country before you get there. Read as many blogs as you can from people who have already made the move. Make sure you can speak at least some of the language if you are going to a non-English speaking country. Join local clubs to get to know people. Read my blog if you're moving to Ireland.
What are your plans for the future?
We're going to stay for at least 2 years to see how we like it with a couple visits back to the US during the worst of the year weather wise. We might become snowbirds in the future where we spend the winter in Florida and the rest of the year in Ireland.
You can keep up to date with Jay's adventures on his blog.
Would you like to share your experience of life abroad with other readers? Answer the questions here to be featured in an interview!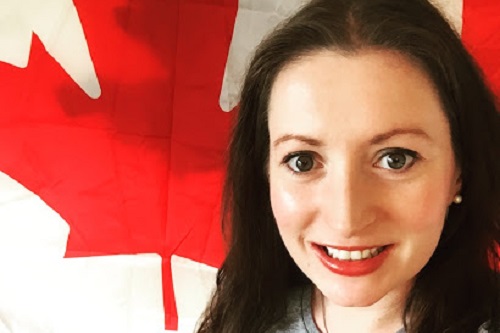 Who are you?
My name is Grace Taylor, and I am a Canadian expat currently living in Ireland.
Where, when and why did you move abroad?
My first international move was to the US, where I finished my university degree and ended up working after college for several years.Then my most recent move was to Ireland, which was via a transfer with my company. That was just over a year ago.
What challenges did you face during the move?
The move itself was very simple, as I have a pretty minimal number of physical possessions. The challenges have arisen mostly in the realm of immigration and related restrictions, like when I found out that Irish banks wouldn't allow people with my visa type to take out a mortgage, dooming me to renting in Dublin's overpriced market!
Are there many other expats in your area?
There are quite a few; Dublin is a pretty diverse city and I've met a fair number of expats both within my company and elsewhere. But there aren't so many expats that it's been difficult finding local friends. It's a good mix.
What do you like about life where you are?
I like the walkable scale of Dublin, and the ease of access to the rest of Europe via so many affordable flights. I also really enjoy the overall culture of the city; it's friendly and there's always something to do.
What do you dislike about your expat life?
It's not easy being in a time zone 8 hours ahead of my friends and family back home, and the flights back to Vancouver are also fairly costly and time consuming. And, while this is far from specific to expat life, the housing crisis in Dublin does pose its own challenges.
What is the biggest cultural difference you have experienced between your new country and life back home?
The overall cultural differences between Canada and Ireland are pretty minor, but sometimes that's what makes the small differences all the more noticeable! For example, I find Irish people are generally more open to socialising with people they've just met, whereas at home you might be more likely to just stick to your group of friends on a night out.
What advice would you give to anyone following in your footsteps?
I would say, if someone has an interest in expat life, they should seek out opportunities and jump at any chance they get! I actually don't even think it's necessary to be super selective about where you go. I didn't specifically seek out Ireland but when the opportunity presented itself, I took it, and I'm so glad I did. The experience will be what you make it, and that's largely dependent on having a positive attitude and being adaptable.
What are your plans for the future?
I plan on exploring as much of Europe as possible, and eventually moving towards location independence. Instead of formally moving back home, I'd like to try living with a few different home bases around the world. There are too many great people and interesting places to choose just one!
You can keep up to date with Grace's adventures on her blog, Gracefully Expat.
Would you like to share your experience of life abroad with other readers? Answer the questions here to be featured in an interview!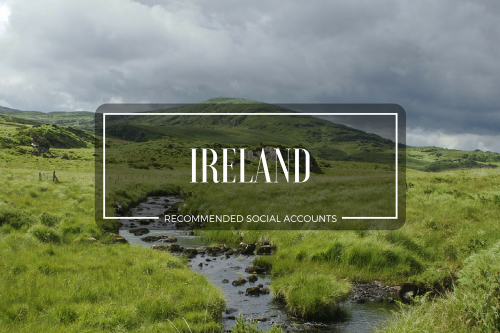 At Expat Focus, we like to be on the lookout for resources around the web that could help prospective expats adjust to their new countries. Today, we're taking a look at Ireland and some of the social media accounts you should be following if you're thinking of moving there.Expats in Dublin
Facebook Group
A Facebook group created for expats living and working in Dublin. More than 12,000 members share their experiences, exchange ideas and offer recommendations. Everything from places to visit, shop and socialise; you'll also find job and accommodation postings. This is a great group to join if you're looking to discover more about Dublin and Irish culture. The group also aims to organise an in-person event once a month.
Americans Living in Ireland
Facebook Group
One for Americans living in Ireland who might be feeling a little 'lost among the shamrocks.' Members support fellow members of the American expat community while they are integrating into community life in Ireland. They network, advise, listen and share their own experiences. Join to connect with those who may be experiencing similar struggles, and have wisdom to share.
South Africans in Ireland
Facebook Group
If you're relocating to – or already in – Ireland and want to connect with others from your homeland, then be sure to join this group. Members are encouraged to share virtually anything of interest – from the mundane to the thought provoking and funny. Healthy debates and discussions abound, and it's a great community to go to with your questions. Be they about working and visas, settling in or ways to feel less 'foreign' as a South African in Ireland.
Dublin Girl Gone International
Facebook Group
This is a vibrant non-profit international community of female globe hoppers who are living, working, travelling or studying abroad. The Dublin 'GGI' group is primarily for expat women in Dublin, however ladies who live outside the city and Irish women who love to travel are also welcome. The group holds at least one event a month, and provides a fun support network for newcomers and those looking for like-minded local friends.
Becky in Dublin
Twitter | Instagram
Becky is an American expat in Ireland. Her husband works in tech, she writes steamy romance novels. She's all about whiskey, beer, rugby and travel. The self-confessed Twitter and Instagram addict posts about her day-to-day life, with a bit of politics talk thrown in. Fellow rugby fans will enjoy her regular game day photos, there's plenty of beer shots and you won't be short of travel inspiration as the couple frequently take short breaks to other European cities.
Bea in Ireland
Twitter | Instagram
'Serial expat' Beatriz is an American-Chilean who moved to Ireland after a long stint in Italy. She posts life updates and boldly expresses her political views, often commenting on happenings back in the USA. Back into writing after taking a break, Beatriz is a good one to follow on social if you're looking for information about moving to Ireland, owning and running a business there, house hunting or planning a wedding in the country. And if you're struggling with cultural nuances you'll find a kindred spirit in Beatriz.
Buy, Swap and Sell in Killarney
Facebook Group
With more than 13,000 members this is a useful group to join if you're settling in the Killarney area of Ireland. Whether you want to get rid of your own unwanted items, or are looking for something yourself, there's a huge variety of goods from people around Killarney, and you can post 'wanted' ads too. The usual 'play nice' rules apply, and no business listings or pet trading is permitted.
GirlCrew Dublin Mums
Facebook Group
A spinoff of the popular GirlCrew Facebook groups, this one is focused on bringing together mums in Dublin. Child-minders and nannies are also welcomed and can connect with those mums also looking for minders. The group arranges activities with their kids and is a positive, supportive community for local and expat mums alike.
Jobs in Ireland
Facebook Page
A good page to 'like' if you've just moved to Ireland and need to hit the ground running with your job search. Jobs In Ireland classes itself as a non-profit page to raise money for Irish charity while offering a free service to employers, to connect with job seekers. The page itself shares job postings from many other sources, and suggests key employment sites to visit. Job listing are also posted by other visitors – everything from hospitality to recruitment work and more.
GirlCrew Dublin Guys and Girls
Facebook Group
A spin-off of the popular GirlCrew Facebook groups. This one is for both girls and guys, and provides a platform for members to arrange fun nights out and form friendships with others in Dublin. Members are typically from all over the world interested in just meeting up to hang out, whether it's for gigs, coffees, nights out dancing, workouts or dining etc.
We're always on the lookout for more accounts to feature – if you write about living in Ireland on social media, leave us a link in the comments and we'll take a look!