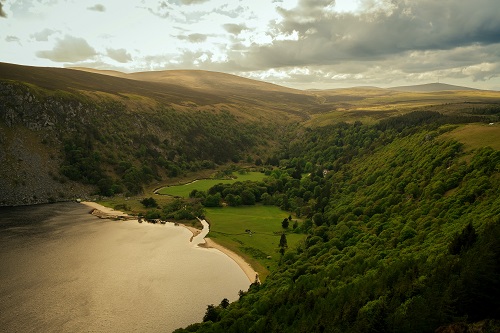 The organisation Mental Health Ireland reports that around one in four people in Ireland will develop a mental health problem at some point in their life. In 2016, around 18.5% of the Irish population was recorded by the Organisation for Economic Co-operation and Development (OECD) as suffering from a mental health disorder, such as bipolar, schizophrenia, depression, or substance abuse. The OECD estimates that mental health problems cost the Irish economy over € 8.2 billion a year. Ireland has one of the highest rates of mental health illness in Europe; it is ranked at joint third out of the 36 countries surveyed in the annual Health at a Glance report. Rates of depression are above the European average. If you are an expat living in Ireland, read on for some tips about how to safeguard your mental health.Public mental healthcare in Ireland has been significantly criticised in recent years, not least by the chairman of the Irish government's own Mental Health Commission, who has spoken of the country's inadequate funding for mental health services.
If you have a medical card or a GP visit card, your first port of call if you think you have a mental health issue should be your GP. You may then be referred to public mental health services, which are run by the Health Service Executive (HSE). This provides a wide range of community and hospital based mental health services in Ireland.
The Irish healthcare services are striving towards a more integrated approach. Mental healthcare works on a multidisciplinary approach and may involve a number of professionals, including mental health social workers, community psychologists, GPs, and cognitive behavioural therapists.
Community psychologists have a clinical qualification and work as part of a community-based team with other professionals, such as social workers, speech therapists and community welfare officers. Mental health social workers also work as part of multidisciplinary teams, offering individual counselling and 'psycho-education,' working with individuals and their families to explain aspects of the mental illness in question and offering coping strategies.
If your child is affected by an issue relating to mental health, your GP may refer them to the Child and Adolescent Mental Health Services (CAMHS), a service providing assessment and treatment for young people up to the age of 18, and their families, who are experiencing mental health difficulties.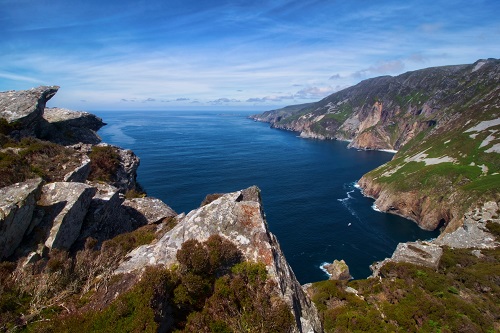 If your child is affected by an issue relating to mental health in Ireland, your GP may refer them to the Child and Adolescent Mental Health Services (CAMHS).
There is broad agreement that Irish mental health services are overstretched, and there have been concerns that funding is increasingly being diverted from mental healthcare into other public health services. You may therefore wish to access the private sector, which you can do either in a for-profit clinic, or via one of the voluntary services, some of which are run by religious institutions.
The Pieta House, for instance, has eight centres nationwide (three in Dublin – Finglas, Ballyfermot and Tallaght – plus five overall in Tipperary, Kerry, Limerick, Cork and Galway) for the prevention of self-harm or suicide. They can match you with a therapist for twice-weekly, 50-minute sessions.
Aware, a voluntary organisation in Ireland, has a support line for anyone who is worried about depression; this operates from 10am to 10pm every day. They also offer 'Wellness @Work' programmes aimed at assisting your workplace to understand mental health concerns.
SpunOut.ie is a youth information website aimed at 16- to 25-year-olds in Ireland – this is one of the most at-risk demographics.
Mental Health First Aid Ireland also offers help to those developing mental health problems, or who are experiencing a mental health crisis, until either the appropriate professional treatment is received or until the crisis is resolved.
Ireland also has a number of branches of the Samaritans, who provide round-the-clock support for people in need. You can also contact them if you are worried about a friend. Calls are confidential and you do not have to give personal details if you do not wish to do so. You can access them by calling 116 123.
Mental Health Ireland is a national voluntary organisation aiming to promote positive mental health to all people in Ireland. The organisation has 92 Mental Health Associations throughout Ireland, which fundraise and organise events and outings for people with mental illnesses.
Jigsaw.ie, the National Centre for Youth Mental Health, offers mental health support for young people. It has 13 support centres, which undertake research and provide reports on youth mental health. They also have Youth Advisory Panels throughout the country, which are made up of young volunteers.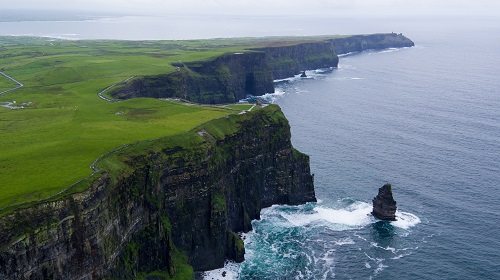 There are a number of organisations in Ireland that offer support and resources to those suffering with mental health conditions.
GROW.ie is another mental health organisation, and it runs 130 groups across Ireland. It helps people with mental health problems, and holds local meetings in your area, where you can gain support and share experiences with others in your community who have had similar difficulties.
In addition to these professional services, there are a number of things you can do yourself to safeguard your mental health. If you are aware that you suffer from a mental illness, alert your GP and, if possible, your workplace, before significant problems arise. Also, try to take care of your physical health, as this can often positively impact your mental health as well. For example, make the most of the beautiful Irish countryside by going walking or swimming, join a gym, and watch your alcohol intake. Ireland has a big drinking culture, and alcohol abuse is a big contributor to mental health problems in the country. As well as the above, make sure you look after your diet. Irish cuisine has developed significantly in recent decades, and you will find some healthy produce available. If you are working in the country and are separated from your family, make sure you do not become isolated. Keep in touch, even if just by Skype or phone, and get to know your neighbours; Ireland has a friendly and supportive culture.
You should also familiarise yourself with the law, as The Employment Equality Acts, 1998 – 2011 protect people from employment discrimination, and this includes protection from discrimination on mental health grounds. This law applies whether you are finding a job, keeping a job or doing work experience or vocational training.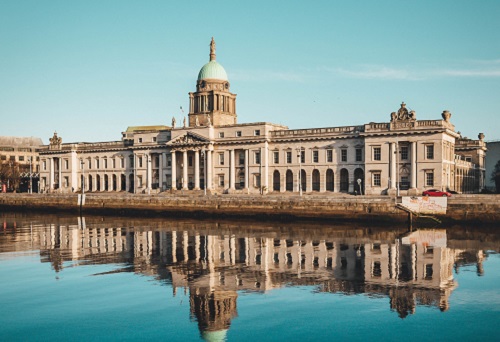 Ireland operates on a two-tier model of health insurance, with a public and a private sector. The latter is divided between for-profit healthcare institutions and voluntary not-for-profit ones, often run by religious organisations. For-profit health insurance currently covers around 50% of the Irish population, many of whom are either not covered by Ireland's national health service, run by the Health Service Executive (HSE), or prefer to avoid problems in public healthcare provision, such as lengthy waiting times and overcrowding. We will look at some of your options below.
Personalising your health insurance cover
You may wish to check with your employer whether you are covered under a group health insurance package. This will be a private scheme, but is worth considering depending on what is covered.
Your other option is to pay out of pocket for expenses. For example, a flat fee of €100 is charged for emergency care in Irish A&E departments – this is to prevent time wasters – unless you are referred by your GP, in which case it is free. A night in hospital costs in the region of €80. As with most Western nations, costs can escalate quickly, particularly in the private sector, and it is advisable to arrange some form of private cover.
Selectable options
Check the small print of any private health insurance policy to see whether it covers treatments that you may want to access, such as specialist surgical treatment or advanced dental care.
Remember to check whether your potential policy covers pre-existing conditions, the definitions for which will vary between insurers. Usually the term applies to any conditions that present symptoms or for which you've been treated in the last five years. This normally includes any conditions you were diagnosed with over five years ago, but some insurers have different time limits for when the diagnosis must have happened.
You may want to check whether your policy has a 'hospitalisation' clause covering you for occasional hospital visits. You may need to discuss this directly with your insurer. You may also wish to check whether there is a medical evacuation clause.
Take a good look at any potential policy for any cover relating to healthcare that does not apply to you. Some policies have provision for maternity care, for instance, and if you are not intending to become pregnant, then you may wish to reduce your policy costs by having such options removed.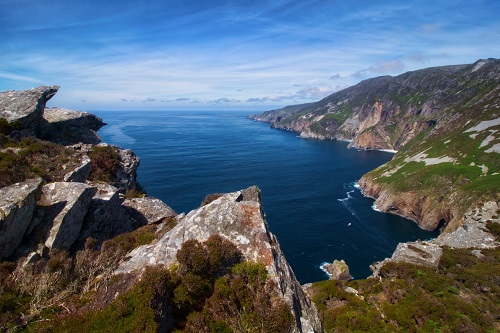 When looking for private health insurance in Ireland, make sure you check each potential policy in detail, not only to ensure that you are sufficiently covered, but also to remove any unnecessary coverage that may be bumping up the price.
Cost sharing
You may also be able to reduce the cost of your premium through 'cost sharing.' This means that you and your insurer will share the costs of any treatment. You will pay up to an agreed limit, and your provider will cover the rest. Different insurers will have different ways of arranging cost sharing:
Co-pay
This is where you pay a fixed sum for your treatment and your insurer covers the rest. For instance, if the total cost of your treatment is €85, and your co-pay amount is set at €40, then you will pay €40 and your insurer will pay €45.
Co-insurance
This is where you pay a fixed percentage of the total cost and your insurer covers the rest. For instance, if your coinsurance is set at 20%, you will pay 20% of €85 and your insurer will cover the remaining 80%.
Deductibles
This is where you pay the entire amount allowed for all services provided until the deductible is met. For instance, if your policy has a €1,000 annual deductible, you would pay €85 for each visit to your healthcare clinic and then, once you have had 11 such appointments, your insurance will begin to pay out to the doctor directly.
You may also need to look at whether there is an out-of-pocket maximum that you would be expected to pay after your deductible has been met. Let's say that your plan above, with a €1000 deductible, also has a co-insurance option of 20% and an out-of-pocket maximum of €1500. In this instance, you would pay €85 for 11 visits to the doctor under your deductible until it is met. You will then pay €17 for each visit as your 20% coinsurance, until you reach the co-insurance ceiling of €500 (€1,500 minus the deductible of €1,000). At that point, you would pay nothing more for the remainder of the plan year.
It is worth doing the maths, especially if you don't think that you'll need to make more than a couple of visits to your GP in any one policy period. For example, if you just want dental check-ups and an occasional filling, it might be worth working out whether one or two out-of-pocket costs might be cheaper than full dental cover.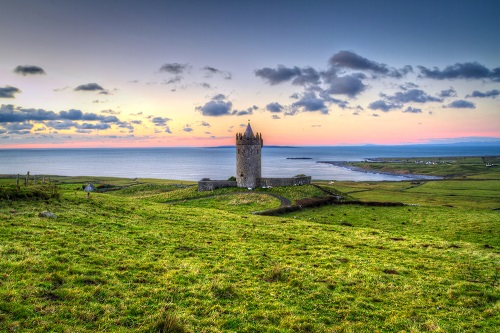 You may be able to reduce the cost of your premium through 'cost sharing,' which is where you and your insurer share the costs of any treatment.
As so many variables have an effect on the cost of international private medical insurance, it is very difficult to give an accurate estimate of how much this might cost you, without knowing the full details of what coverage you require. However, as a very rough guide, using a standard profile of a 40-year-old British male with no deductibles, no co-insurance, a middle tier plan/product, all modules included and worldwide coverage excluding the US, a ballpark price of around £4,000/$5,000 might be expected. If you want your coverage to include the US, the premium could increase to almost double this amount.
Ireland has a Health Insurance Authority (HIA), an independent statutory regulator for the private health market, whose role includes evaluating any new regulations or legislation on consumers. This administers a Risk Equalisation Fund, which pays health credits to insurance providers for people over 60, to help meet their higher claims costs. The amount of health credits given depends on age, gender and level of cover, and they are funded by a community rating health insurance levy paid by health insurers.
Ireland has several local private providers which are governed by the HIA, including:
• Irish Life Health: offers basic plans, which cover treatment in public hospitals, up to more comprehensive plans
• Laya Healthcare
• Voluntary Health Insurance Board (VHI): runs a range of plans, including for individuals, older families and couples
These providers have open enrolment. They must accept anyone who applies, regardless of age, sex or health status. However, you may prefer to take out cover with one of the big international health insurance companies.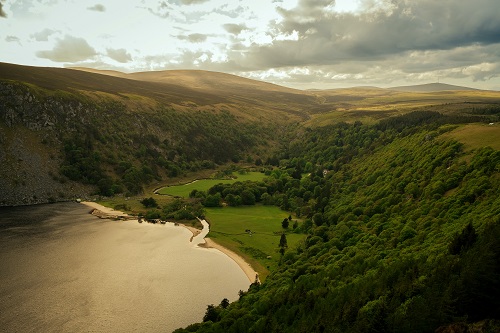 If you are living and working in Ireland, then you should not have too much difficulty in finding opportunities to keep fit and healthy. Ireland has a high standard of living and some of the most beautiful scenery in Europe, so there are lots of chances to get out and about. With an extensive coastline, some world class golf courses and a wide array of spa resorts, Ireland is the ideal place to keep active and well.Ireland has a considerable interest in sports, and you will find that the following are popular there:
• Football
• Basketball
• Cricket
• Horse racing
• Show jumping
• Rugby
• Fishing
• Tennis
• Boxing
• Golf
• Hockey
You should be able to find local teams in a number of the above sports wherever you are based, whether in urban or rural Ireland. Gaelic games, such as Gaelic football, hurling and camogie (a stick and ball team sport), are also popular.
You may also wish to get out and about. Ireland has over 900 hiking trails, including some spectacular cliff and mountain walks. Cuilcagh Mountain has a one-mile boardwalk, known as the Stairway to Heaven. Co Antrim has the Glenariff Forest Park Scenic Trail. The Causeway Coast Way extends for over 30 miles. Glendalough in Co Wicklow has around 20,000 hectares of mountain paths with some stunning views.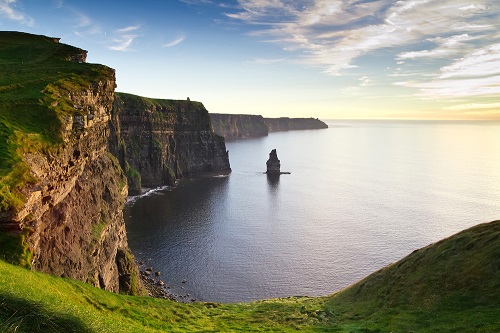 Ireland has over 900 hiking trails, including some spectacular cliff and mountain walks.
If you are planning to head up into the mountains, you may want to take some basic precautions:
• Check out the level of difficulty of your chosen route. Some routes are gentle and easy, whereas some of the mountain and cliff trails can be quite challenging, depending on your level of fitness.
• Take suitable clothing. In Ireland, this means waterproofs and stout boots! Ireland is not called the Emerald Isle for nothing; its green landscape appears so fertile because of all the rain. But you should take care in summer, too, by making sure that you take sunscreen with you.
• Take plenty of water with you
• Watch out for mists and fog. This is applicable if you are doing a cliff walk or are planning to head up into the hills. Mist and cloud can come down quickly, taking you by surprise, and make footing difficult.
• Let someone know where you are going. Guest houses in mountainous areas often have a book in which you can write down your daily plans and the time at which you set off.
As an island, Ireland has a wide variety of water sports on offer. The country has some magnificent beaches, particularly on the west coast. Sea kayaking is an option, and some companies offer rock climbing. You will also find some surfing schools, if you fancy taking a board out into the wild seas that surround the country. The main surfing season is September to May, when you will be able to take advantage of some big cold water swells. Snorkelling is also a possibility, as is paddleboarding.
Even if you are based in Dublin, you will still find resources for water sports, including Surfdock – located on the Grand Canal Dockyard, this centre offers windsurfing and sailing courses. Outdoor Dublin is another surf school, offering lessons in standup paddling, surfing, blokarting and kayaking. City kayaking is also a possibility, on the river Liffey, and so is sailing in Dublin Bay. Harbour Splash is Dublin's first inflatable aqua park, at Dún Laoghaire Harbour. It's an obstacle course over water that includes trampolines, climbing frames, slides, monkey bars and more. It is suitable for all ages and is a good place to take your children.
If you fancy a game of golf, then Ireland is an ideal destination for you. You can use the Golfnet website to find more information. Check out prices, and bare in mind that the South West is likely to be more expensive than other regions. You might like to try the Royal Curragh Golf Club, which is Ireland's oldest golf course. It has been renovated and is now a heathland course of 6,585 yards.
Golf was first played on the Curragh in County Kildare in 1852. The Royal Belfast Golf Club was founded in 1881, and the Royal Dublin Golf Club – an 18-hole links course on Bull Island – was founded in 1885. The Royal Dublin has hosted The Irish Open Professional Championship several times. Dooks in County Kerry is another world famous course, with beautiful views; golf was first played on the magnificent course in 1886.
A study in 2016 showed that there are around 710 health and fitness clubs in Ireland. Around 12.2% of the Irish population is estimated to be a regular gym member.
There are around 710 health and fitness clubs in Ireland, as well as a number of golf clubs and venues for water sports.
The traditional Irish diet is not normally considered to be the healthiest in the world, but in recent decades chefs have been experimenting with healthier produce, such as seafood, high quality lean meat, and vegetables. If you are a pescatarian, you will find Ireland is an excellent country for you, due to the high quality and availability of fish dishes. Ireland also has a Vegetarian Society, and both vegetarianism and veganism are becoming increasingly popular, although you may still find it occasionally challenging to find non-meat based dishes outside the cities.
You may want to watch your alcohol intake during your stay. Ireland – the home of Guinness – has a big drinking culture, and you will need to be careful that you do not overdo it there, as it is easy to get carried away in such convivial surroundings.
If you are planning to live in Ireland, rather than just visit, make sure that you register with your local GP or private clinic. Irish healthcare is generally of a high standard, and you should find that you have a good range of choice when it comes to dental care too.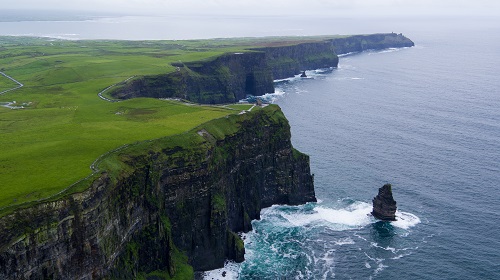 In both the public and private healthcare sectors, dental and optical treatment are of a high standard in Ireland. What dental treatment you can access will depend on whether you are signed up with the national healthcare system. For instance, whether you hold a medical card or a GP visit card. If you do, then you will be entitled to some dental treatment under the public healthcare system, but if don't, you may still be able to avoid paying out of pocket. We will look at some of your options below.
Dental treatment in Ireland
If you are an adult (i.e. aged over 16) who has a valid medical card, you will be able to access a range of dental services and treatments under the Dental Treatment Service Scheme. Medical card holders will be entitled to specific dental treatments such as:
• A dental examination
• Two fillings in each calendar year
• Extractions
You may also be entitled to services such as teeth cleaning, if you have specific medical conditions (including cancer and diabetes). Your dentist will be able to advise you as to what is available and what you are eligible for.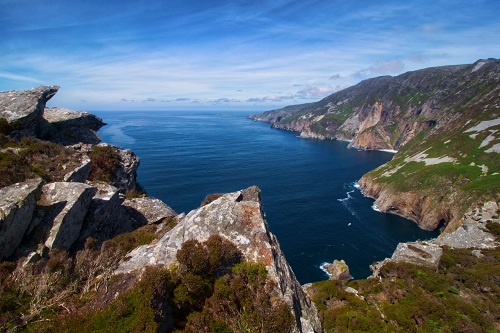 If you are an adult in Ireland and hold a valid medical card, you will be able to access a range of dental services and treatments under the Dental Treatment Service Scheme.
Other treatments and care, such as dentures, will require your dentist to approach the Health Service Executive (HSE) first in order to gain approval for funding.
In addition, you may qualify for Dental Benefit, Optical Benefit, contact lenses, and hearing aids on the basis of your PRSI contributions, under the Treatment Benefit Scheme operated by the Department of Social Protection (DSP). Contact the DSP to check whether you are entitled to the scheme.
For those who qualify under the scheme, a payment of €42 towards either a scale and polish or (if clinically necessary) periodontal treatment, will also be offered once a year. If the cost of either treatment comes to more than €42, you will have to pay the remaining balance, which is capped at €15 for a scale and polish (there is no cap on the amount charged for periodontal treatment).
If you are unable, or do not choose, to rely on public healthcare for your dental treatment, you will find plenty of choice in the private sector. Average costs include:
• Fillings: €70 to €100
• Root canals: €350
• Extractions: €105 to €175
• Implants: €750 to €6k (depending on extent)
• Check up: €30
• Scale and polish: €55
• Crowns: €435 to €595
Optical treatment in Ireland
Optometric or ophthalmology services in Ireland are provided free of charge to certain patients by optometrists, dispensing opticians and ophthalmologists, so if you have a medical card enabling you to access public care, you may be entitled to this.
Some eye care professionals are employed directly by the Health Service Executive (HSE), but most work on a contract basis.
If you are entitled to the Treatment Benefit Scheme, you will be eligible for a free eye test once every two years. Sight tests for driving licenses are not covered, however. You will also be entitled to a payment every two years, towards either:
• One pair each of reading and distance spectacles
• One pair of bifocal or varifocals or one pair of contact lenses (including disposables)
Basic frames are free under the scheme, but if you select more expensive frames, the scheme will fund €42 towards the overall cost of your glasses, and you will pay the remaining balance.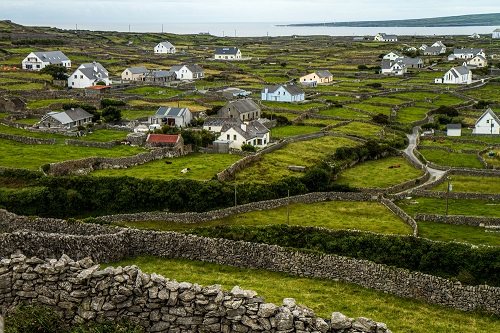 Optometric or ophthalmology services in Ireland are provided free of charge to certain patients by optometrists, dispensing opticians and ophthalmologists.
If you have a need for contact lenses on medical grounds (for instance, an eye condition that makes it impossible for you to wear glasses) and have a letter from your ophthalmologist, you can claim half the cost of these up to a cap of €500. Contact lenses for optical purposes are available through the Optical Benefit Scheme above.
You should have no difficulty in finding an optician (known in Ireland as an optometrist) in any town. Irish optometrists are required by law to be members of the Association of Optometrists Ireland, which is the professional representative body for the majority of practising optometrists in the country. This regulatory body sets standards for eye care across Ireland.
You may also choose to undergo corrective laser eye surgery in Ireland, the cost of which is in the region of €1600 to €2600 per eye, with a consultation cost of around €100. Cataract surgery is also available privately, and costs around €2700, with a consultation costing in the region of €180 to €220. You can claim under your existing private insurance if it has a clause covering eye care, but some clinics also offer payment plans.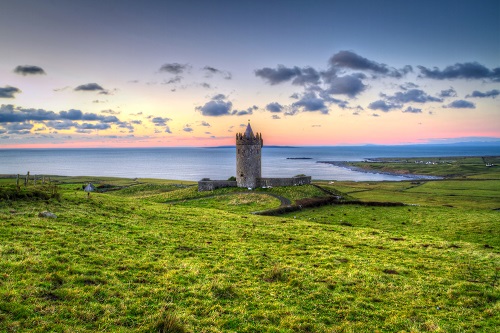 Ireland has become a popular destination for a number of foreign nationals. For example, many British citizens are currently investigating the possibility of moving there following Brexit, in order to remain a part of the European Union (EU). There is also a significant expat community from North America. Read on to learn about Ireland's immigration laws, and for information on how to apply for a visa.
Will I need a visa?
Whether or not you require a visa will depend on your country of origin. Members of some countries will require a transit visa – you can check whether this applies to you on the Irish immigration website – but note that this type of visa only allows you to travel to Ireland, and does not guarantee that you will be allowed into the country; you will still be subject to immigration control.
If you are from outside the EU or European Economic Area (EEA), you can apply for a short stay 'C' visa if you are intending to remain in Ireland for less than 90 days. Short stay visas are granted to third country nationals (see below for exceptions) for such purposes as:
• Tourism (including a short course of study)
• Visiting family or friends
• Business
• Attending a conference/event
• Participating in a performance/tournament
• Getting married or entering into a civil partnership
• Short-term work where approval has been granted under the Atypical Working Scheme (see below for a more extensive account of work visas)
• Medical treatment
• Sitting an exam
• Undertaking an unpaid internship
• Some types of training
• Joining a ship
• Transiting through an Irish port of entry to your country of destination
If you plan to stay longer, you will need to apply for a long stay 'D' visa. However, if you are intending to remain more permanently in the country, you will need to apply for a residence permit.
If you are a citizen of an EU/EEA member state, you will be able to visit Ireland without needing a visa. If one of your family members (for example, your spouse) is not an EEA national, but you are, then they will need either to apply for a visa or to apply for a document called "Residence card of a family member of a Union citizen."
US citizens will be able to enter Ireland visa-free for tourism or business stays of up to 90 days. There is no minimum passport validity requirement for US citizens entering Ireland.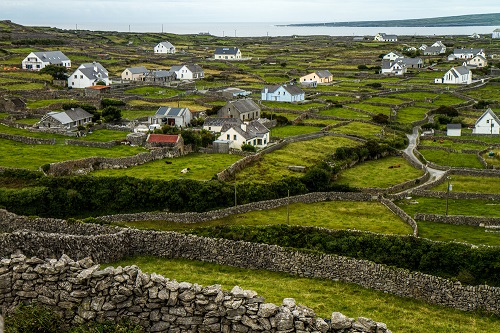 US citizens are able to enter Ireland visa-free for tourism or business stays of up to 90 days.
Note that Ireland operates a short stay visa waiver programme up until October 2021, which allows you to enter Ireland without a visa if you already hold a short term UK visa. In addition, if you are from India or China, you can take advantage of the British Irish Visa Scheme (BIVS), which permits you to travel throughout the UK and Ireland.
Under certain limited conditions you may also be able to apply for preclearance, where, as a non-EEA national, you can get permission to enter Ireland before travelling to the country.
How do I apply for an entry visa?
Your supporting documents will need either to be in English or to have been subject to a certified translation. You will need to supply:
• A copy of your passport (if you are coming from the EU or Britain, you can use photo ID, such as an identity card)
• Passport-format photographs
• A visa application form
You may also need to supply biometric data, such as fingerprints, and the address of your accommodation in Ireland.
You will need to submit additional documentation – such as your educational qualifications, if you are planning to study in Ireland, or proof of your marriage status, if you are joining a spouse – depending on the type of visa you need and the reasons for your visit.
How much does it cost?
The standard non-refundable visa application processing fees are:
• A single-journey visa costs €60 and is valid for one entry to the state for up to a maximum of 90 days from the date of issue
• A multi-journey visa costs €100 and is valid for multiple entries to Ireland for up to a maximum of five years from the date of issue
• A transit visa costs €25
There may also be additional communications/processing charges in some cases. However, you should check this with Irish Immigration, as members of some states, and people in some categories (for example, spouses of Irish citizens), do not need to pay a fee.
How long does it take?
The Irish authorities suggest that you apply at least six to eight weeks before your date of travel.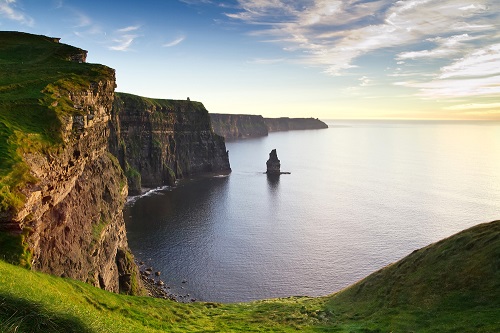 You should apply for your visa at least six to eight weeks before you intend to travel to Ireland.
What will I need to apply for a work visa?
If you are not an EU or EEA national, you will need to apply for a work visa. You will need a job offer/contract first, and then you must seek the permission of the Department of Jobs, Enterprise and Innovation (An Roinn Gnó, Fiontar agus Nuálaíochta). This will be either in the form of an employment permit or an approval under the Atypical Working Scheme (AWS) operated by the Irish Naturalisation and Immigration Service. The AWS allows you to work in a position not covered by other employment rules. For example, this could include an industry with a skills shortage, an internship, or other roles. Fishing crews, for instance, can apply for a work visa under this scheme.
The authorities say that if you have selected employment as your reason for travelling to Ireland, you will be shown a screen where you can enter the reference number of your employment permit / approval under the AWS.
You will then need to give the name and address of the company you will be working for, as well as a name, telephone number, and email address for a contact within said company that the Visa Officer can contact during daytime working hours.
Bringing a pet into Ireland
The difficulty of bringing your pet into Ireland will depend on whether you are coming from a country that is on the non-EU low rabies risk list. If it is not, then you will need to give immigration 24 hours' notice.
If your home nation is on the list, then your pet must be transported by an approved airline / pet cargo carrier. Your pet can only enter Ireland via Dublin Airport, and it must have a microchip. You may also need proof of its vaccinations.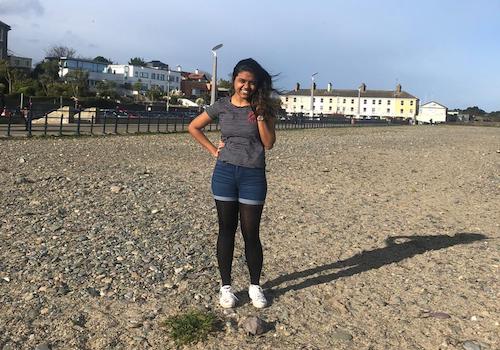 Who are you?
I'm currently a postgraduate student in Dublin. I've been a freelance content writer for a long time, self-published a novella on Amazon Kindle, have a full-fledged book publishing contract to my name, and am a food blogger.I've got a huge affinity for coffee, which only seems to be growing by the day besides being interested in travelling, reading, writing, singing, linguistics, community service and everything new.
Where, when and why did you move abroad?
As a child, I had always fancied studying in the UK. Call it some previous connection or mere admiration, London was my sole aim. I did apply to a couple universities for undergraduate studies but my mother said I was still very immature for the move. After graduation, when I finally had the potential of realising my dream, destiny had a different tale to tell and I couldn't get into London. Dublin was the next best alternative.
What challenges did you face during the move?
Honestly, I wasn't happy about Dublin. But I had to move out for exposure and for a fresh start. I didn't really think I would be affected until the day I landed in Dublin when it dawned on me and I was miserably homesick.
Are there many other expats in your area?
Yes, quite a few of them.
What do you like about life where you are?
Like I said, I was never content. I've always been someone who's on the move – eager for knowledge, for friendships, for desires. I was very dissatisfied looking at life here. But I was mesmerised by the happiness quotient among people here – how they value their happiness over every other aspect.
What do you dislike about your expat life?
The weather, predominantly. I'm a sun-person. Of course, I've emerged fairer 😛 (than what my original complexion had been)
Besides, there's no nightlife as such. I mean, you cannot always go drinking, can you? You need a detox.
What is the biggest cultural difference you have experienced between your new country and life back home?
The work-life balance. India is a developing country. The Irish economy is far superior in certain aspects. Call it an attempt to up its game, India and the Indians leave no stone unturned in the want for a better life. The Irish, meanwhile, work at their own pace. Both the cultures have their own share of bouquets and brickbats; it's up to us what we choose.
What do you think of the food and drink in your new country? What are your particular likes or dislikes?
I think from being the spice-loving person, I've become Irish in the matters of taste at least. I cannot eat spicy food anymore. At first, the transition was difficult. But the beauty of this petite city does wonders to you.
I switched from cold coffee, that was my lifeline back in India, to drinking cappuccinos and lattes.
What advice would you give to anyone following in your footsteps?
People suggest reading and researching a lot about where you intend to go. You should, but not too much. There should be fun in exploring on your own. I've been lost so many times on the streets of Grafton and O' Connell in Dublin, but it was always fun.
What are your plans for the future?
Baile Atha Cliath (old name for Dublin) has managed to captivate me in its own serene way. Right now, I'm working on a book that focuses on the life of an Indian girl in Ireland, like me. No, it's not a real-life story 😛
I am aiming for a decent job here alongside aspiring to pursue doctoral studies. Who knows, some years down the line I might even open up a cafe here, owing to my love for coffee.
You can keep up to date with Alpona's adventures on her blog, The Melange Journal.
Would you like to share your experience of life abroad with other readers? Answer the questions here to be featured in an interview!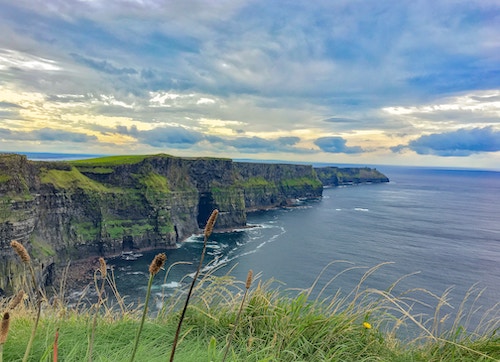 Any individual from the European Economic Area (EEA) can apply for work in Ireland without a visa or work permit. Those wishing to emigrate from outside the EEA must secure either a visa or work permit before they are eligible to find jobs in the country.To succeed in the Irish job market, you will need a good level of English, both spoken and written. Being fluent in a second language can also prove advantageous for jobs in multinational companies. Individuals with skills in science, healthcare, technology and finance are also particularly in demand across the country.
Unemployment is at a ten-year low in and the economy is increasingly stable, making Ireland a good choice for relocation. The service sector has a continuous stream of job opportunities, and demand for IT workers and those skilled in hospitality is also high.
You should start your quest for work in Ireland by preparing your CV. This must include your personal contact details, educational and employment history, as well as your relevant skills and details of any references.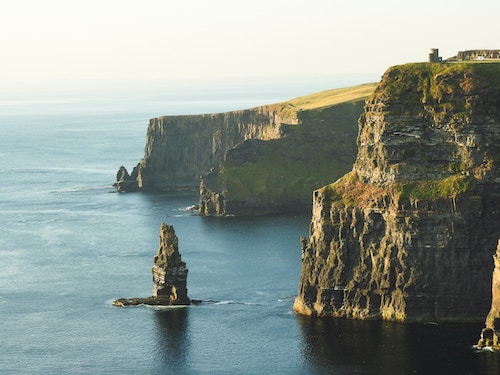 Your CV needs to include all relevant information
It is important to check that any qualifications or professional registrations you obtained prior to emigrating are still valid in Ireland before you start applying for jobs.
Job-seeking in Ireland is much the same as in the UK – there are several avenues to pursue in your search for a relevant vacancy, including recruitment agencies, newspapers, dedicated job websites and even social media.
Competition for many skilled jobs in Ireland is fierce, and you will need relevant work experience and high levels of qualifications to secure work in these areas. However, there are some areas in which Ireland has skill shortages; these include engineering, healthcare and transport.
Open days and recruitment events may prove useful in your pursuit of employment. Search online for local events and take each one as an opportunity to make connections and learn more about employment in Ireland. Remember to dress professionally for these days and take along copies of your CV.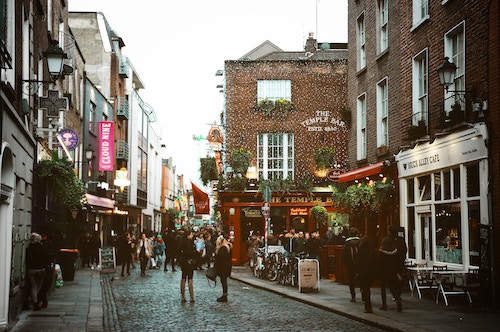 Search for networking events in your area
Volunteering is another way to gain experience if you are struggling to secure a job or are unsure of which sector you would like to work in. Volunteer Ireland's website includes volunteer vacancies all over the country, alongside hints and tips on how to gain the position you desire.
The Irish government contracts outside organisations to provide employment services; the central point for these is the Local Employment Service Network (LESN), whose website will direct you to your nearest centre. The purpose of these centres is to provide job-seekers with support, including assistance with CV writing, searching for jobs and preparing for interviews, as well as information on how to set up your own business.
Ireland is a popular destination for foreign students wanting to learn English, so teaching vacancies are often advertised. The majority of these jobs will be found in and around Dublin, though some other large cities, such as Galway and Cork, may also offer English as a Foreign Language (EFL) teaching jobs. To apply for one of these jobs you must hold a recognised English Language Teacher (ELT) qualification. These include:
• CELTA
• TEFL
• Trinity ESOL
Application and interview processes are similar to those in the United Kingdom – generally, you will send a CV and covering letter with your application and, if successful, be invited to attend a formal face-to-face interview, usually in the workplace. Try not to be disheartened if you fail to make it to interview stage or even do not hear back about your application; competition for some positions can be extreme.
Once you have been offered a job, you will be required to apply for an Irish PPS number and will also need to set up an Irish bank account to be paid into.
Would you like to share your experience of life abroad with other readers? Answer the questions here to be featured in an interview!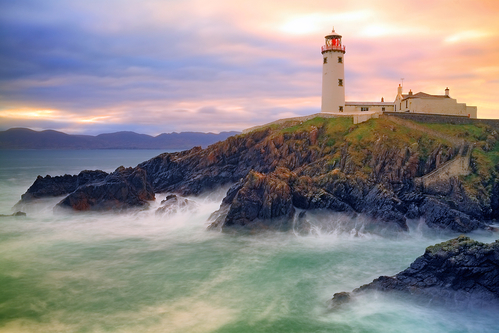 It's often said that nothing is certain in this world except for two things: death and taxes. In Ireland, there's a popular saying that you can be certain of three things: death, taxes and rain! Whether you're new to Ireland, or considering a move, it pays to understand the ins and outs of the tax system. Here's what you need to know.
The Practicalities
The first thing you will need to do if you are moving to Ireland is apply for a personal public service number. This is required for all dealings with public service agencies, including the Revenue Office.If you are working in Ireland as an employee, you will pay tax through the PAYE system. This stands for Pay As You Earn, and is automatically deducted to the revenue every time your salary is paid. This payment includes income tax, pay-related social insurance and the universal social charge (USC). If you leave your job, your employer will give you a P45. This is a statement of the salary you earned and your tax deductions. At the start of each financial year, you will also receive a P60 from your employer, summing up the previous year's tax details.
When starting a job, you will need to provide your new employer with the P45 from your previous job to avoid being liable for emergency tax. Emergency tax occurs during a temporary period in which all your earnings are taxed at a higher rate. This happens in situations where your employer does not have a revenue payroll notification (RPN) for you from the Revenue Office; essentially, this means that information regarding your previous tax situation is missing. When starting work for the first time in Ireland, you will need to apply for a certificate of tax credits and standard rate cut-off point. You can do this online on the Revenue Commissioner's website by filling out the form 12A. It's best to do this as soon as you accept a job offer to allow time for your details to be processed before your first payday.
If your payslip is lower than you'd expected, and you see 'emergency basis' or 'tax code E' on it, you'll know you've been emergency taxed. This isn't a cause for concern, but you will need to contact Revenue. Once the Revenue Office process the RPN and send it to your employer, they will take you off emergency tax. Your employer will then refund you the overpaid tax and USC on your next payday. Alternatively, you can apply for a tax refund directly from the Revenue Office.
There are several tax credits and reliefs available. Some of these are automatic, and some you need to apply for. You'll find a comprehensive list here. If you're self-employed, or earning non-PAYE income, you will need to file yearly tax returns using Form 11 or Form 12 by October 31st each year. You'll also need to file returns for any capital gains, gifts or inheritance gained during the year. There is plenty of information about how to do this on the Revenue Commissioner's website. Typically, tax administration in Ireland is recognised as being very efficient.
Tax Rates In Ireland
Income Tax
Ireland is generally considered a low-tax country. Ireland's tax burden as a percentage of its GDP is one of the lowest rates of taxation in the OECD. However, taxes are distributed in a way which may be unfamiliar to someone moving here for the first time. Ireland has a heavily progressive tax rate, in the sense that the lowest-income earners shoulder a relatively light proportion of the tax burden. A single person earning less than €18,000 a year is exempt from income tax and will pay between 0.5 percent and 2 percent in social insurance.
There are two tax brackets in Ireland: the standard rate at 20 percent and the higher at 40 percent. However, the standard rate cut-off point is considerably lower than in other countries, and all earnings above €35,000 a year are taxed at the higher rate of 40 percent. This makes Ireland unusual among other OECD countries and means that much of the squeeze is felt by middle-income earners.
However, Ireland also has low social insurance contributions, so the overall tax burden is relatively low. This means that social services are less well-developed than in many other European countries.
Corporate Tax
One notable aspect of Ireland's tax system is its low corporate tax rates. The tax on trading income for limited and unlimited companies is 12.5 percent – around half that of other small European countries. This policy was adopted by the Irish government to encourage economic growth and attract multinational businesses, many of which have their European headquarters in Dublin. Big businesses also qualify for many tax credits and reliefs that have led to the largest companies paying an effective rate of less than one percent in recent years – this has led to widespread criticism and claims that Ireland is effectively a tax haven.
Property Tax, Service Charges, VAT And Excise Duties
Local property tax (LPT) is annually levied on any residential properties suitable for use as a dwelling. This is a self-assessed tax return, and it is the owner's responsibility to get a credible market valuation on the property and declare it to the Revenue Office. For properties valued at up to €1M, the LPT rate is 0.18 percent. Any portion of valuation above €1M is taxed at 0.25 percent. There are some service charges, such as a tax on rubbish collection. However, unlike other EU countries, there are no water charges, despite an attempt to introduce tax in recent years. Ireland also has no wealth tax.
The VAT rate of 23 percent is one of the highest in Europe. This is one of the factors that contribute to a higher cost of living in Ireland. Another is the high excise duties on products such as alcohol and cigarettes, although there are also many goods that are tax-exempt. Anyone moving to Ireland from the US should note that, as elsewhere in the EU, VAT is included in the marked prices of goods.
What This Means For Somebody Moving To Ireland
Any person who spends 183 days or more in Ireland in a tax year (1st January to 31st December) is considered resident in the country for tax purposes, and will be liable for Irish tax on their worldwide income and any gains they make in that year. Individuals not 'domiciled' (permanently resident) in Ireland qualify for the remittance basis of Irish tax – this means that gains and income from outside Ireland are not liable for taxation in Ireland.
It's always tricky to get used to a new system of taxation, but there are many resources in place to help, from the Revenue Commissioners, who accept queries, to certified tax advisors, (from the list of Certified Public Accountants) who can offer personalised, specialised advice.
Have you lived in Ireland? Share your experiences in the comments below, or answer the questions here to be featured in an interview!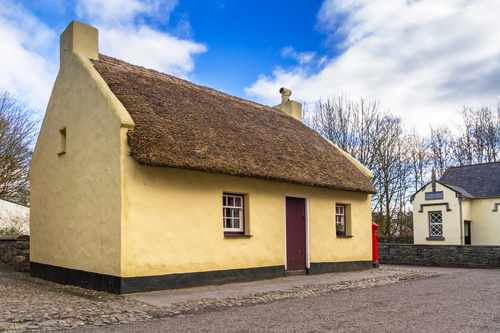 "The best investment on earth is earth", said investor and philanthropist Louis Glickman. Whether you're considering buying a new home, a holiday residence, a rental or business property, Ireland holds many exciting possibilities.Ireland's real estate market is at a turning point. After the 2008 economic crisis, house prices plummeted throughout the country, but they have risen again over the past few years as the country's economy and job market improves. 2018 saw the property market begin to stabilise, and a boom in private construction means there are now more homes available to buy.
Buying property in Ireland can seem a lengthy and complex procedure for those unfamiliar with the system. While there are no restrictions on nationality when purchasing property in Ireland – you do not need to be an Irish or EU resident – bear in mind that property ownership does not come with residence rights, and so you will need to consider these separately. Here's all you need to know to navigate the process and secure the property of your dreams.
What To Consider
The areas you consider will vary according to whether you plan to reside in the property yourself or are buying to rent the property out. Dublin has by far the highest rental yields and largest community of renters in the country. It's also the most expensive zone – in most parts of Dublin, you will need an annual salary of over €150,000 per year to pay a mortgage for an average-sized home. South Dublin is the most expensive part of the capital, while in the West County it's still possible to find somewhere more reasonably priced. The more affordable parts of Ireland to buy a home include Longford, Roscommon, Donegal, Kerry and Cavan.
When house hunting, make sure you bring a checklist of your needs and preferences and that you ask as many detailed questions as possible. You will want to determine the type of interest available too. Properties can be sold with freehold or leasehold interest in Ireland. Freehold means the property belongs to the owner forever and gives the owner full rights over the property and the land on which it's built. Leasehold means owning only the building, rather than the land it is on, and ownership is for a fixed number of years. This is common when buying apartments, which usually have long leaseholds – often for 999 years, although they can be shorter. Leaseholds also have other conditions attached; you will pay a ground rent, possibly a service charge to a management company, and may be bound by rules around whether animals are permitted, floor coverings, noise or décor on balconies.
In Ireland, sellers have no legal obligation to disclose defects in a property. Even if everything seems fine at a viewing, it's therefore advisable to pay for a professional survey of the property to highlight defects, structural issues or repairs needed before going any further – especially if it is an older property. You should also check the property's Building Energy Rating (BER), which tells you how energy efficient the home is, and allows you to factor energy costs (or home improvements to improve energy efficiency) into your final calculations. It's also a good idea to look at whether the property is in a High Radon Area via the Environmental Protection Agency, and if so, to ask whether radon barriers have been installed.
Searching And Bidding
The most common methods of buying and selling properties are private treaty sales and public auctions.
Private treaty sales: Most homes for sale privately are listed with estate agents, who act as intermediaries between the buyer and seller. Once you've determined the areas or regions that interest you, register with all the local estate agents so they can contact you when they have something suitable for viewing. Remember that in Ireland, estate agents are usually acting in the seller's interest, as it is the seller who pays the estate agents' fees. Estate agents will only show you properties they have listed, not those listed by other agents. That means it's advisable to do a large part of the searching yourself, in local newspapers and on property websites such as myhome.ie, daft.ie, property.ie, gumtree.ie and rent.ie. You can create a search alert on these websites, so that you receive an email every time a property that meets your search criteria is listed.
Private treaty sales involve making an offer to the seller or their estate agent, using the asking price as a rough guide – it's often advisable to offer less than the asking price to start negotiations. If your offer is accepted, you'll begin the legal process, which consists of obtaining a formal mortgage approval, if necessary; drawing up and signing contracts with solicitors; paying a non-refundable deposit to secure the sale; and arranging to pay stamp duty and registration fees. Until the contracts are signed, the buyer or seller can change their mind. While you are not obliged to use a solicitor to buy property in Ireland, you are advised to do this. The solicitor will check all contracts and carry out requisitions on title, which involve raising queries about the property and title to ensure you are aware of details such as which fixtures and fittings are included in the sale, and whether there are any plans for construction nearby that would interfere with your use of the property (roads or railways, for example).
Public auctions: Public auctions are one-off and take place at a specific date and time. This means you should prepare in advance for any properties you plan to bid on. Arrange a survey of the property, ask your solicitor to check the contract for sale, and obtain formal mortgage approval, if needed. If you are successful in bidding for a property at a public auction, you will need to immediately sign the contract for sale and pay a deposit. The seller or auctioneer will set a reserve figure for the property at an auction – if no bids equal to or greater than the reserve figure are made, the property will be withdrawn. The seller has the right to withdraw the property from auction at any time before or during the auction.
Finance And Costs
If you plan to seek a mortgage, you will need to obtain formal mortgage approval. This usually requires purchasing mortgage protection insurance and home insurance, so factor these into your costs. Your mortgage provider can arrange these, but you should shop around for the best deal. You may be able to get financing from an Irish bank or mortgage broker, even if you do not reside in Ireland, although this can be difficult. Non-resident buyers may be classed as foreign investors and need to pay a higher deposit on the home. While the deposit is usually 10% of the purchase price (and the mortgage makes up the rest), foreign buyers can be asked to pay 30 to 50% upfront.
If you live outside the Eurozone, you will also need to consider currency exchange costs, whether you are a cash buyer or plan to finance part of the purchase with a mortgage. When planning the money transfer, look at rates for specialist currency exchange companies, as well as banks, as they may be cheaper.
Other costs you will need to factor in include legal fees (these vary but can be up to 1.5% of the property price plus VAT), fees for registering your property in the land or deeds registry, and stamp duties (1-2% for residential properties, and 6% for non-residential properties).
There's a lot to consider, but it pays to be prepared. Your new home or investment on the Emerald Isle will be worth the effort.
Have you bought property in Ireland? Share your experiences in the comments below, or answer the questions here to be featured in an interview!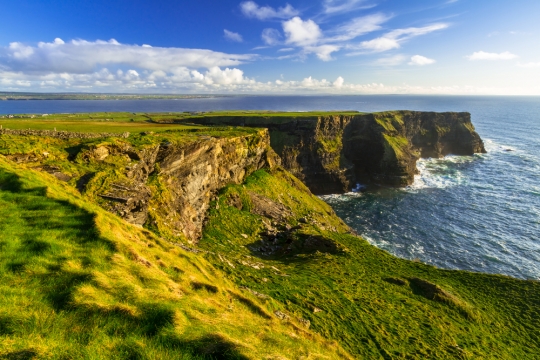 In Ireland, when you raise a glass to make a toast with friends, rather than saying "Cheers!", you would say "Sláinte!". This is the Irish word for "health" – and as this toast suggests, health and healthcare are big priorities in Ireland. Overall, the Irish health system is safe, modern and efficient. Ireland scores 8.9 on the OECD Better Life Index for health, which indicates strong healthcare and good indicators of everyday health, such as low pollution levels and high-quality water.However, access to healthcare can vary considerably for expats, depending on residency status. In addition, the public health system has downsides, including waiting lists and certain expenses. Understanding the different public and private options available to expats is key to making a happy – and healthy – move to the Republic of Ireland.
Two-Tier System
Ireland has a two-tier health system. That means that permanent residents can choose to use government-funded public healthcare, or to pay extra for private healthcare which operates independently of the state. Many expats are eligible for public healthcare, but it's important to review all the options before making a decision.
The Public System
The public system has a good reputation for providing high-quality care. However, a hiring embargo means many departments are understaffed, resulting in long waiting lists at A&E and GP clinics, as well as for specialist or long-term care providers. It's useful to bear in mind that for minor illnesses, waiting times tend to be longest during the winter months, when many hospitals and doctors are busy with cases of influenza and other common health issues.
Eligibility
Expats from the EU or Switzerland have the same rights of access to public healthcare as Irish citizens. Expats from other countries who have habitual resident status can also access the public health system. This status is usually gained by residing and working in Ireland for a year or more. However, certain visas do require expats to have their own medical insurance, rather than relying on the state's public system. This is often the case with retirement visas for non-EU citizens or with 'Stamp 0' visas for temporary stays.
Public Healthcare Costs
Even if you are eligible, public healthcare in Ireland is not always completely free of charge. Depending on your income, age and disability status, both expats and Irish people may have to pay subsidised rates for medical care on the public system. The Health Service Executive will determine whether you are Category One or Category Two. Category One status is typically only granted to those on a low income or for people living with certain kinds of disability – about 30 percent of the population fall into this category. Those in Category One can obtain a medical card which offers totally free access to a range of health services, including GP and public hospital care, dental and optical visits, and some forms of mental health care.
Those in Category Two are entitled to free hospital services, but may have to pay inpatient and outpatient charges. Other services, such as GP and specialist visits, tend to be subsidised rather than being free for residents who do not qualify for a medical card. However, it is possible to qualify for a GP visit card even without the medical card. Maternity care is completely free of charge for all. Without a medical card, you can expect to pay around €100 for a visit to an A&E department, and between €40 and €65 for a GP visit.
Private Healthcare
About 50 percent of Irish residents – and many more expats – opt for private health insurance to avoid waiting lists. There are other benefits, such as private or semi-private accommodation for overnight stays in hospital – staying in a public hospital usually means sharing a ward – as well as cover for additional medical costs such as diagnostic tests and physiotherapy. Remember that your health insurance may not cover the full cost of treatment, and is usually subject to an excess, so do check this carefully.
The major companies offering health insurance in Ireland include VHI (which is part-owned by the Irish government), Aviva, Laya Healthcare and Irish Life Health.
Prices for private health insurance depend on age and prior medical conditions. The Health Insurance Authority website is the statutory regulatory board for the Irish health insurance industry, and can be used to compare policies from different providers. It's worth noting that private healthcare visits can take place either in private hospitals and clinics, or in public facilities, as some private providers rent space from public hospitals.
Overseas providers of health insurance may not always be accepted for medical care in Ireland, so expats should check whether their home policy will cover them abroad when making a choice.
Pharmacies And Prescriptions
Compared with the rest of Europe, medication is relatively expensive in Ireland, but these costs are beginning to fall thanks to increased competition and more generic drugs on the pharmaceutical market. Expats should note that many medications require a prescription in Ireland, and cannot be sold over the counter at pharmacies. For those with a medical card, or those living with a long-term illness, prescription medications are free of charge. Expats who have habitual residency but do not meet these conditions can apply for the Drugs Payment Scheme, which puts a cap on how much each household spends on prescription medication. This scheme caps medication expenses at €144 per household per calendar month.
There are many pharmacies in Irish towns and cities, but not all towns have 24-hour pharmacies. In general, it's worth thinking about access to hospitals, doctors and pharmacies when deciding where to live in Ireland, particularly for expats with particular medical needs. In rural areas, there may be some travel involved in medical care, and for specialist treatment you may be referred to hospitals in the nearest town or city.
There's a lot to think about, but it's good to have options. Weighing up your medical needs, income, residency status and planned location will allow you to make an informed decision – and by prioritising your health, you'll be able to make the most of your new life in Ireland.
Have you lived in Ireland? Share your experiences in the comments below or answer the questions here to be featured in an interview!