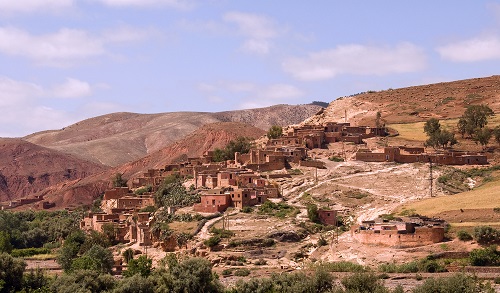 If you are going to be living and working in Morocco, then you will need to think about your options with regard to dental and ophthalmic care. We will look at some of your options below, but it's worth noting that most expats in the country take out private cover for their health needs. This is because the quality of public medical care is often low (below the standard of care in the West).
How to register with a dentist
To find your local practice, which is likely to be private, you can either look on the internet or ask for recommendations from other expats. Do not be afraid to shop around, and make sure you ask for references and testimonials.
To what extent does national insurance cover dentistry?
The voluntary public health insurance scheme, AMO, covers basic dental treatment. However, as with other medical facilities in Morocco, dental care in the public sector might not be of a high standard. Dental care is seen as a luxury in the country.
Dentaid, a volunteer programme that sends European dentists to Morocco to assist with pain relief dentistry and oral health education in schools, among other care, reports that, in some schools, 70% of Moroccan children do not own a toothbrush. This is representative of the poor state of public dental health in Morocco more generally.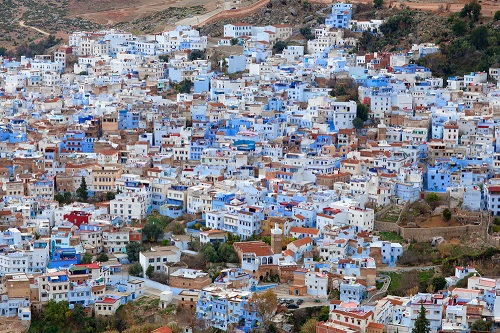 The voluntary public health insurance scheme in Morocco, AMO, covers basic dental treatment
Accessing private dental treatment
There are a number of private clinics in the country, which specialise in a range of medical and cosmetic procedures. For example:
• Root canal treatment
• Crowns/veneers
• Fillings
• Extractions
• Cleaning and whitening treatments
Dental tourism is a growing market in the country.
Some sample prices are:
• Consultation: €40
• X-ray: €40 to €140
• Scaling: €80
• Teeth whitening: €470
• Ceramic crown (metal or zirconia framework): €470
• Full zirconia crown: €470
• Veneer: €650
• Onlay, endocrown or cerec crown: €470
• Partial denture: €370
• Complete denture: €930
• Root canal: €140 to €280
• Composite restoration: €60
• Simple tooth removal: €50
• Surgical tooth removal: €280
• Implants: €582 to €690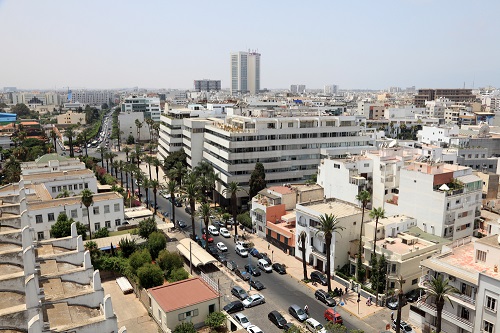 There are a number of private clinics in Morocco, which specialise in a range of medical and cosmetic procedures
How to register with an optometrist in Morocco
Again, check the internet and/or ask for recommendations. You should find a reasonable amount of choice, particularly in cities such as Marrakesh and Casablanca. There may be less options in rural areas.
To what extent does national insurance cover optical care?
The voluntary public health insurance scheme, AMO, might cover some basic optical care.
Accessing private eye treatment
Your local ophthalmologist is likely to be in a private practice. Expats in the country report that lenses are cheaper in Morocco than in Europe or the USA, so it might be cost effective to order your new glasses while you are in the country.
You will find a number of centres for corrective eye surgery and other cosmetic optical procedures in Morocco. They recommend that you remain in the country for at least three to five days after laser treatment.
Check with your insurance provider to see whether they cover elective corrective surgery, and check with your clinic to see whether they will accept your particular policy.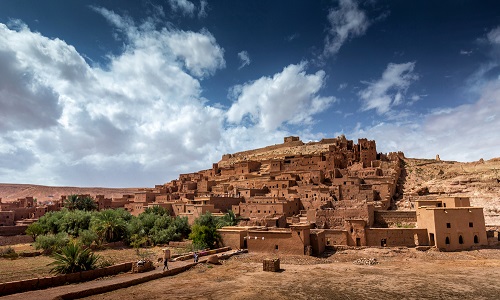 If you are intending to live and work in Morocco, you may wish to take advantage of the wide range of alternative and complementary therapies available there. You will find plenty on offer, from luxury spa treatment centres to individual local practitioners. We will look at some of your options below.Traditional medicine has been a feature of life in Morocco for a long time. There is Western medical provision in the country, but it is of low quality in the state sector, and health provision is more prevalent in urban areas than rural ones. Reliance on traditional methods of healing was illustrated in a study that was published in the Pan African Medical Journal in 2011. It focused on the medical oncology department at the University Hospital of Fez.
A total of 100 patients, most of whom were low income and some of whom were illiterate, participated in the study. 46 were identified as users of complementary medicine, such as plants (24%), pure honey (13%), and Zem Zem water (holy water from Mecca, 11%). Religious practices (37%), special diets (22%), and recourse to traditional healers (11%) were some of the techniques people said they used. Patients procured medicinal plants from an herbalist or traditional healer.
The study states that, in Morocco, the terms "complementary medicine" and "alternative medicine" are used interchangeably with "traditional medicine". They refer to a broad set of healthcare practices that are not part of the country′s own tradition and are not integrated into the dominant healthcare system.
According to a survey by the National Observatory of Human Development, at least a quarter of the Moroccan population rely exclusively on traditional medicine. Traditional healers are known as sherifas, clairvoyants, scorers, herbalists and midwives. Sherifas, or sherifs (men), are thought to get their powers because they come from the same bloodline as the prophet Mohammad, and they believe that they can communicate with djinn in order to be able to heal people.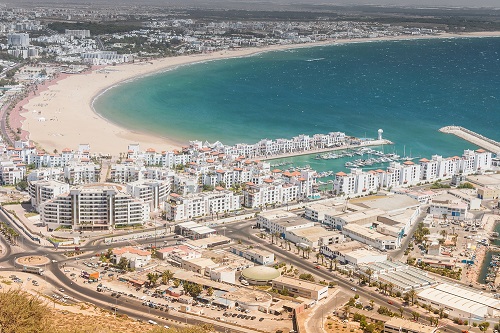 According to a survey, at least a quarter of the Moroccan population rely exclusively on traditional medicine
Herbal remedies are popular, and many of these will be familiar to you from your own kitchen cupboard. Black cumin, for instance, is held to have healing properties, with an Islamic hadith recording that the Prophet Mohammed spoke of the beneficial qualities of the seeds.
Thyme (za'atar) and pomegranate powder are both supposed to benefit the digestive system. Ginger (skinjbir) is used for a variety of complaints, and it is used both internally and externally. You may find ginger powder being used as an aid in the hammam baths, which are popular in Morocco.
Cinnamon (karfa) has antiseptic, anti-inflammatory and antioxidant properties, and it can be taken in tea. You will also find that mint tea is drunk extensively throughout the country – Morocco is famous for this. In addition, argan oil has recently become popularised in the West, both as a massage/facial oil and as a hair treatment.
The hammam is a Moroccan tradition that is known around the world. Steam baths are an essential part of Moroccan communities. If you attend a traditional one, you will be given a bucket, a mat, some black soap, and exfoliating gloves, and you can basically just get on with it! At higher end spas, processes like exfoliation will be done for you. Some spas will use other traditional treatments, such as henna paste. You will pay more at a top end spa than at a local community bath.
La Mamounia hotel, for instance, offers the following facilities:
• Two traditional hammams
• 10 multi-treatment booths, including two booths for couples and one diagnosis booth
• Balneotherapy
• One relaxation booth with a catering service
• One jacuzzi
• One heated indoor pool with an ozone sanitation system
• One gym
• One kinetic exercise room
• One boutique offering signature products
They also offer a children's spa.
Treatments include:
• Argan oil massage
• Hot-stone massage
• "Sugar rose" body wrap
• Facial treatment
• Scrub or sculpting treatment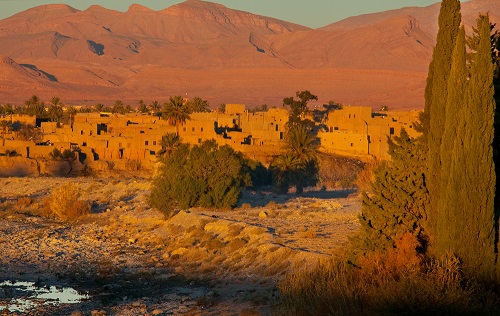 The hammam is a Moroccan tradition that is known around the world
Prices at La Mamounia hotel are quite expensive (three figures in US$), but it is a top of the range establishment. Your local hammam or salon will offer much cheaper services.
You will find a wide range of spas and wellness centres across the country, both along the coast and up in the mountains. For example, the Mazagan Beach and Golf Resort on the Atlantic Coast, close to El Jadida, has a fitness centre, swimming pools, and 19 treatment rooms in its spa.
In:spa retreats in the Atlas Mountains also have traditional services available, as well as a range of modern treatments and yoga. Also in the Atlas Mountains is Asni, owned by Sir Richard Branson, which has its own spa, Asounfou Spa. There is a traditional hammam, a hot tub, an outdoor infinity-edge swimming pool, and a wide range of signature treatments.
La Sultana in Oualidia features traditional hammams, as well as indoor and outdoor swimming pools, a sauna, a jacuzzi, and relaxation areas. It offers outdoor massages, plus facials, beauty treatments, manicures, and pedicures.
Paradis Plage in Agadir has both traditional Moroccan treatments and French therapies. It offers various massages, including shiatsu, acupressure, and body wraps. There are daily yoga sessions on the beach, and the centre also offers wellness guidance, such as weight loss advice, fitness, and relaxation programmes. The resort has two hammams, in addition to a pool and a hydromassage bath.
Om Yoga Retreat in Casablanca offers bikram yoga, hot yoga, nidra yoga, qi gong, and hatha yoga, as well as Pilates, dance classes, detox sessions, and meditation.
Overall, you will be able to find a wide range of easily accessible, and often competitively priced, therapies and treatments in Morocco.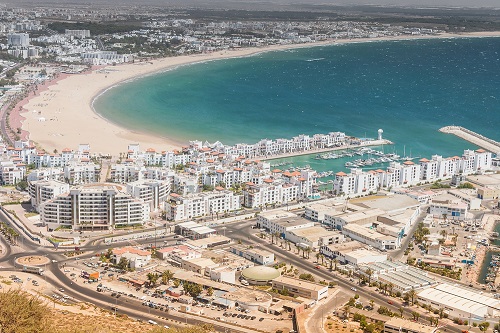 Finding reliable and trustworthy banking services is an important part of living and working abroad, and expats will find that, in most countries, a range of options are available. You may well wish to maintain a bank account at home, for paying bills and other activities, but you will probably also need a local bank account, in order to receive salary payments and handle your living expenses. It is possible that your existing bank will have international facilities. Alternatively, you may wish to open an off-shore bank account.Different countries have different rules with regard to banking. In many, you will need a local bank account in order to acquire residence, and employers may only be able to pay you via this kind of account. This may also apply if you are self-employed.
The official languages of Morocco are Arabic and Tamazight (a form of Berber), but many people also speak French, and the latter is the usual language of business. The Moroccan banking sector is regulated by the Bank Al-Maghrib (the Central Bank of Morocco/BAM), under the 2015 Banking Law. BAM supervises all banks operating in the country, and the sector as a whole is working towards full compliance with international standards.
At time of writing, banks in Morocco are stable, although some of them have relatively low levels of core capitalisation. They are considered safe, and investors' deposits are protected by law.
Major banks in Morocco
You will find both local and international banks, and the largest of these have branches all over the country. Historically, Morocco has strong links with France, and most local banks were founded on the French system. In the international sector, French banks predominate, though you will also find trans-African banks and Citibank. The major retail banks are:
• Attijariwafa Bank (AwB)
• Banque Populaire du Maroc (BCP)
• Banque Marocaine du Commerce Extérieur (BMCE)
• Banque Marocaine pour le Commerce et I'Industrie (BCMI, part of BNP Paribas)
• Crédit Populaire du Maroc
• Crédit du Maroc (part of the Crédit Agricole group)
Of these, AwB, BMCE, and BCP are the sector leaders, and all maintain offices outside of Morocco, predominantly in Europe and Asia. At present, none have a presence in the USA.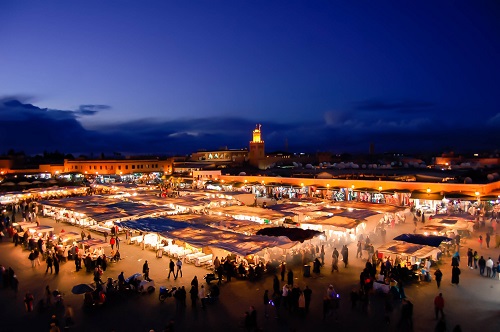 You will find both local and international banks in Morocco
How to open an account
The procedure for opening a bank account in Morocco is relatively straightforward. In major cities, some bank employees speak English, but many do not. If you do not speak Arabic, Tamazight, or French, you may encounter difficulties, and it is advisable to ask for help from a translator. The local currency is the dirham.
The process can be slow, and you will probably have to make more than one visit to your chosen branch. You will need to complete an application form and supply supporting documentation. Different banks request different documents, but usually you will be asked for:
• Proof of identity (valid passport or ID card, or a notarised copies of these)
• Proof of employment or income
• Certificate of domicile
You do not need to be a resident of Morocco to open a bank account, but you cannot open an account in dirhams if you are not legally resident. Once you have completed the application process, you must make an appointment with the branch manager to sign your contract with the bank. You should receive your debit card within around 10 working days of opening your account.
You cannot open an account online, and the only way to open one from abroad is via a local lawyer.
Types of accounts
To open a dirham account, you must be resident in Morocco. However, most banks allow you to open a foreign currency account or a conversion account, which allows you to withdraw money in dirhams, while in Morocco, and to transfer money in from your accounts elsewhere. You will be asked to provide proof of the origin of the transferred funds and declare it to the customs authorities.
Often, it is simpler and easier to take cash with you to open your account. At present, there is no limit on the amount of foreign currency you can take with you into Morocco. You can, however, only take a maximum of 2,000 dirhams with you when you are travelling in and out of the country.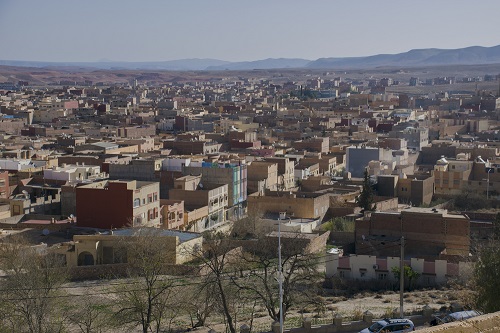 To open a dirham account, you must be resident in Morocco
You can only make deposits into conversion or foreign currency accounts in the chosen foreign currency (not in dirhams). If you are working in Morocco, you will probably find it useful to open a dirham account as well. A range of savings accounts are also available; you should consult your bank about these.
Not all current accounts (checking accounts) come with a chequebook. You should receive a debit card, but you may have to ask for this. Morocco remains largely a cash economy. You can pay rent and bills via your bank, but online banking is not widespread, nor is the use of credit and debit cards.
Banking hours, ATMs and fees
Banking hours are usually 8.15 a.m. to 3.45 p.m. Monday to Friday. During Ramadan, and during the hotter part of the year, they are reduced to 9 a.m. to 2 p.m. However, there are variations between banks and even between branches, so you should check what the opening hours are at your local branch before you visit it.
ATMs are easy to find in cities and towns, but they are much rarer in rural areas, and it is advisable to carry enough cash with you for your needs. It is also worth bearing in mind that the ATMs in more remote areas are often out of cash. You will be charged a fee to use an ATM that is not from your bank's network – this is usually 15 to 30 dirhams.
Fees and charges for bank services vary from bank to bank. You may find that you are charged a monthly account maintenance fee and a fee for depositing checks. Charges apply if your account goes below the minimum required balance.
Even if you have a conversion account, transferring money between currencies can attract high fees and take a long time.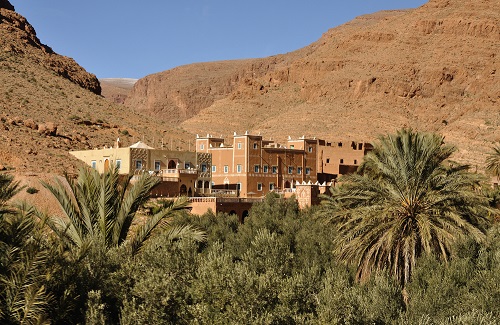 A North African country bordered by the Atlantic Ocean and Mediterranean Sea, Morocco is distinguished by its Berber, Arabian and European heritage and cultural influences. The famous souks of Marrakesh, the formidable Atlas Mountains, and the expanse of desert give it an almost magical appeal, which draws in people from all over the world.
Renting property in Morocco
Foreigners visiting as tourists are allowed to stay for a period of up to 90 days on a tourist visa. For longer stays, you will need to apply for a residency visa (Carte Sejour). If you are looking to rent in Morocco for the first time, it would be wise to set up a Moroccan bank account, as the majority of rentals are negotiated in Moroccan Dirham.
What are typical lease terms?
Lease terms vary depending on the type of property you are renting, where it's located, and who you are renting it from. Generally, rental leases on a month by month basis are quite popular in Morocco, and more often than not, you will need to pay a 10% deposit. Many locals do not bother with contracts. If you are renting a room in a house, then this shouldn't present a problem. However, if you are looking to rent your own property, you will need something more ironclad, and will need to get a rental contract.
If you wish to rent a place by yourself, you will need to present your passport to the owner. A contract will then be written up in Arabic, and you will have to go to Muqata (an office where they legalise documents) to present your passport again and sign the contract.
Business is most often conducted in Arabic, and so you will likely need to enlist the help of a translator when it comes to rental negotiations and your contract. Contracts need to be notarised at a local town administration building to be considered valid.
As a minimum, your contract should cover the following:
• The names of the landlord and the tenant
• Identification of the rented property and its use
• Terms of your rental lease
• The amount of rent to be paid and any additional charges
• Any tenant responsibilities for the property
You are likely to find that many of the cheaper properties in Morocco are quite bare. Many are not even painted before tenants move in. They may also not have a refrigerator, stove or oven, and bathrooms may be in the traditional style, i.e. they may not have western toilets.
Before moving in, it's always a good idea to take photos and videos to keep as proof of the condition of the property. This will provide insurance against responsibility for previous damage.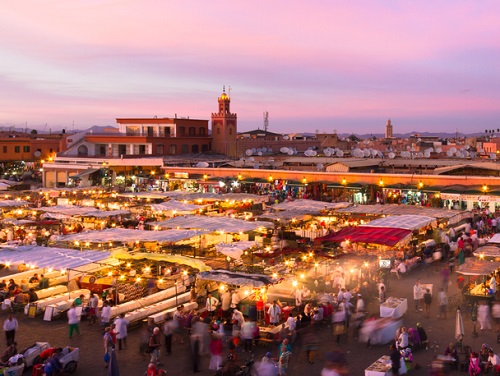 You are likely to find that many of the cheaper properties in Morocco are quite bare.
Where can expats find details of properties to rent?
For the most part, it is best to work with a local real estate agent. You may also need a lawyer and a translator, if you don't have any local friends or relatives that can explain how things work and translate/negotiate for you. Local agents are often known as simsaar, and they very rarely speak English. More often than not, you can find a place by wandering around a neighbourhood and looking for a sign, or by simply asking around.
There are also popular websites that may help you in your search. Avito is a buying and selling website, but you can often find places to rent on there too. Another website is Maisons Maroc.
Alternatively, there are some useful social media groups available, such as Casablanca Flatshare and Bewildered in Morocco.
What are typical rental prices and challenges/problems in the rental process?
The majority of foreigners tend to gravitate towards the towns and cities of Casablanca, Rabat, Marrakesh, Fes and Tangier. In the larger cities, apartments can be rented for between US$250 and US$600 per month, depending on size and location. In smaller cities, the prices tend to be lower. It is important to note that mixed sex flatshares are illegal in Morocco. This can apply even to Western couples, who may be refused a rental if they are not married.
Buying property in Morocco
Foreigners are allowed to purchase real estate in Morocco, and there are very few restrictions on foreign buyers, although they cannot buy agricultural land. Additionally, there are attractive tax concessions, such as low capital-gains tax, no inheritance tax, and no property tax for the first five years of ownership. Foreigners are allowed to stay for 90 days on a tourist visa. For longer stays, they must apply for a residency visa (Carte Sejour).
What is the typical house buying procedure?
There are a few things to bear in mind when it comes to purchasing property in Morocco.
Firstly, even after a buyer has made a verbal offer and agreement, and has submitted a deposit, the seller may receive and accept a better offer.
Secondly, although it is usual to pay a deposit once the purchase price of a property has been agreed upon, this is not a guarantee that the seller will take the house off the market. Therefore, it's safer to make a small deposit, more like a reservation fee. Sometimes houses being sold are still occupied by current tenants, and the buyer may have to wait for the owner or occupant to move out and turn over the key.
Thirdly, in Fez (medina), houses do not have titles. Instead, an official scribe (adoul) writes scrolls to document the ownership of them. Some of these scrolls date back hundreds of years. It is possible to acquire a title for a house once it has been purchased, which can be done through a notary.
Other than the above, the buying process is much the same as in France and Spain, with a notary acting for both parties. Signatures on the sales deed of the contracting parties should be notarised, and the sales deed should then be registered with the relevant registration office. The buyer then applies for the listing of the registered deed to the land registry.
A registration duty of 6% is applicable on the acquisition of buildings by individuals or legal entities. This is also applicable on the acquisition of undeveloped land to build houses. The sales deed, like the registered deed, is listed in the land registry. The land registry fee is 1%. Notary fees typically cost around 0.5% to 1% of the property value. Stamp duty is around 1% of the property value.
Legal fees tend to be negotiable, and range from 1% to 5% of the property value. The real estate agent or simsaar typically charges the buyer 2.5% of purchase price as commission.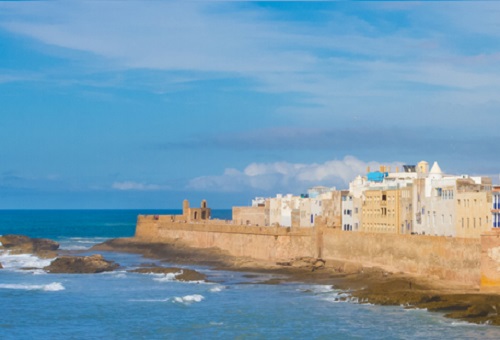 The process of buying property in Morocco is similar to in France and Spain, but there are a few differences.
Are there any challenges/problems in the house buying process that expats often encounter?
Challenges that foreigners might encounter when purchasing property in Morocco include scams and language barriers.
The UK Government website give the following advice:
Beware of identity theft
Before entering into a purchase agreement, check that the seller is who they say they are. Ask to see their ID and a recent photograph or their passport.
Establish that the seller has the right to sell
Request to see the deed to the property, or ask for proof that they have something similar to the power of attorney.
Check the property details
Double check the property details, such as the total square metreage, to ensure they are correct.
Financial checks
Ensure that there is no credit still outstanding on the property you wish to purchase.
Declare
Make sure you declare the full purchase amount on the contract of sale. Under-declaring the purchase amount has become common practice, but doing so will affect you later on if you want to sell.
Do local banks or other lenders issue mortgages to foreign nationals?
It is possible for foreigners to get mortgages of up to 70% of the purchase price of the property, with a maximum length of 20 years. However, not all banks offer loans to foreigners, so you will need to do some research.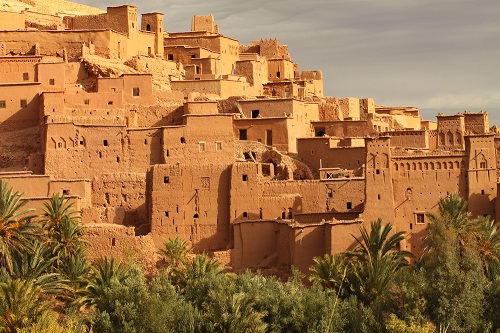 Morocco is very popular as a tourist destination, but also holds appeal for adventurous expats seeking employment. Depending on your nationality, you may need a visa to visit, work or live there. Please read on for further information.
Will I need a visa?
If you are a citizen of the UK or Northern Ireland, and are travelling on a British passport, you will not require a visa to enter Morocco. Neither will you need one if you are coming from Australia, the EU, the USA or Canada. If you are a national of any of these countries, you may enter Morocco for 90 days visa-free.
For citizens of other countries, you must obtain a visa for Morocco before you enter the country, unless your home nation has a reciprocal arrangement with the Moroccan government and you are exempt from visa requirements.
How do I apply for an entry visa?
If you come from a country that is visa-exempt, you may remain in Morocco for 90 days. However, you will be fined or otherwise penalised if you overstay your visa. You will need:
• A passport with six months' validity past your departure date, as well as room for entry stamps
• Proof of travel
If you wish to remain for a longer period, you should contact the Moroccan immigration authorities in the city where you are to obtain a residence card (carte sejour). Some expats note that applying for a visa extension can be time consuming. If you do not want to apply for residence or work in the country, but do want to spend longer than 90 days in Morocco, you may wish to enter the Spanish-controlled territories of Ceuta or Melilla and then re-enter Morocco for a new stamp.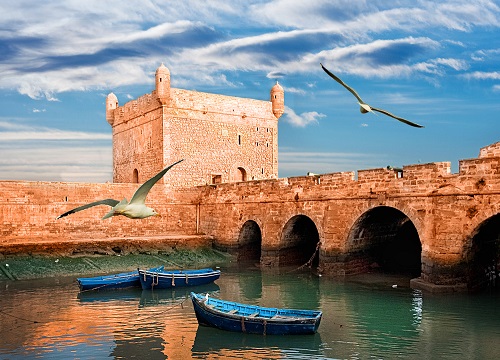 Some expats note that applying for a visa extension in Morocco can be time consuming, so you may want to consider another option.
Short-term visa
If you are not from a visa-exempt country, you can apply for a Morocco tourist visa. This is issued to nationals who want to enter Morocco as a tourist or for other short-term purposes. These could include:
• Business
• Personal visit
• Attending a cultural or academic event, for example, a conference
• Sports events
• Journalism
• Medical treatment
Tourist visas for Morocco can be single- or multiple-entry. A tourist visa will allow a maximum stay of 90 days in Morocco.
Long-stay visa
If you are not from a visa-exempt country and want to apply for a long-stay visa – for example, to join a family member – you will need to submit:
• A visa application form
• Your passport and photocopies of your passport
• Passport-size pictures
• Return flight ticket
• Proof of accommodation
• Proof of sufficient financial means
• Travel insurance
• Proof of paid visa fee
If you are a student, you may also need to supply the following:
• Proof of enrolment into the educational institution
• Proof of paid tuition fees
• Proof of your financial means during the study period
• Letter from a guarantor in Morocco, stating that they will cover your accommodation and financial expenses and cover your repatriation costs, if necessary
A work visa is also a type of long-stay visa, and we will look at this below.
How long does it take?
The Moroccan authorities say that a visa should take around two weeks to process, but they advise applicants to apply one month before they travel.
How much does it cost?
At the Moroccan mission in London, a tourist visa will cost £20 (single-entry) or £27 (multiple-entry).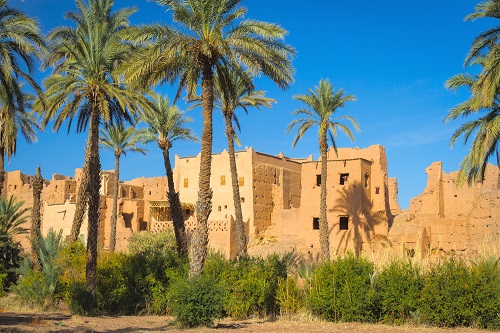 At the Moroccan mission in London, a single-entry tourist visa will cost £20, and a multiple-entry one will cost £27.
What will I need to apply for a work visa?
If you are intending to work in Morocco, you will need both a work permit and a residency permit. You will need to obtain the former – your contrat de travail d'étranger – from the Moroccan Ministry of Employment. The company that employs you may have to prove that there is no Moroccan national who could perform the job. Unless you are on secondment, your employer will also have to apply for a certificate from the Agence Nationale de Promotion de l'Emploi et des Compétences (ANAPEC). Your permit may need to be collected from Rabat.
Once you have been issued with a work permit, you will be sent a residency card, and you must register in person at the local police station. You will then be able to open a bank account. Your work permit will last from one to three years and can be renewed. Your employer must do this to avoid violating Moroccan employment legislation.
In order to apply for a work permit, you/your employer will need to submit the following documentation:
• A passport valid for six months
• Copies of your qualifications
• Two ID photos
• Four passport-size photos taken within the previous 6 months
• Fee (this is payable by postal order only)
• Evidence of employment
• Photocopy of flight ticket(s)
• Photocopy of hotel reservation
Morocco is not always terribly well-organised, and you might find it helpful to take several copies of your pertinent documentation, kept with you in a folder at all times, until you have got your residence and working permits sorted out. This could save you from having to make several trips back and forth to government departments.
If you are a freelancer or planning on becoming self-employed, contact the Ministry of Labour in Rabat to check the requirements.
Bringing a pet into Morocco
Pets must enter Morocco via Casablanca Mohammed V International Airport. They can travel either in the cabin, as checked baggage or as air cargo. Your pet will need to have:
• Microchip
• USDA or equivalent certificate
• Rabies vaccination
• Rabies titer test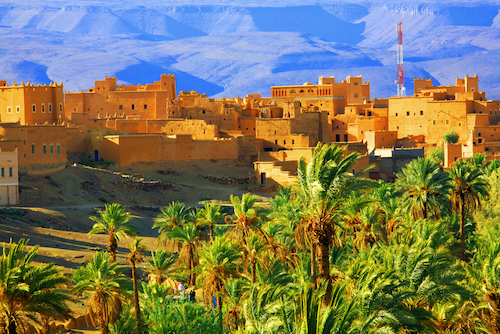 Morocco is a primary tourist destination, but what are the possibilities of employment in the country if you are an expat? Teaching English remains a popular choice, although salaries tend not to be high. Other expats are relocated to Morocco by their employers, if there happens to be a branch in the country, so relocation on secondment is another option.Casablanca is the main centre for commerce, but if you are interested in work in the tourist sector, then Agadir or Marrakesh are likely to be primary choices. It is not easy to obtain a work permit, however, as most Moroccan companies prefer local hires, but the economy is growing and some expats have found success in opening their own businesses, particularly in niche sectors, or in translation work.
If you are intending to work in Morocco you will need both a work permit and a residency permit. The former – a "Contrat de travail d'étranger" –
will need to be obtained from the Moroccan Ministry of Employment, and local companies may have to prove that there is no Moroccan national who could perform the job. Unless you are on secondment, your employer will also have to apply for a certificate from the Agence Nationale de Promotion de l'Emploi et des Compétences (ANAPEC). They may also have to travel to Rabat to collect the permit.
Once you have been issued with a work permit, you will be sent a residency card and you must register in person at the local police station. You will then be able to open a bank account. Your work permit will last from 1 – 3 years and can be renewed: your employer must do so to avoid violating Moroccan employment legislation.
In order to apply for a work permit, you or your employer will need to submit the following documentation:
• passport, valid for 6 months
• copies of your qualifications
• 2 x ID photos
• 4 x passport-size photos taken within the previous 6 months
• fee (this payable by postal order only)
• evidence of employment
• photocopy of flight ticket(s)
• photocopy of hotel reservation
Morocco is not always well-organised bureaucratically and you might find it helpful to take several copies of your pertinent documentation, keep them in a folder and keep them with you at all times until you have got your residence and working permits sorted out. This can save you having to make several trips back and forth to government departments.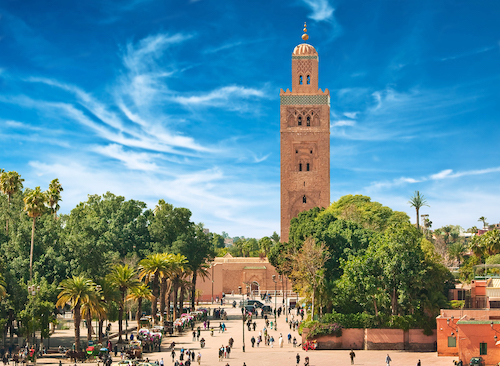 Making several copies of your documents might be useful
If you are a freelancer or planning on becoming self employed, contact the Ministry of Labour in Rabat to check out their requirements.
Top industries (around 40% of GDP) are manufacturing, construction and mining. Telecommunications, tourism and textiles are also significant sectors. Casablanca tends to specialize in the export and maritime industries but digital industries are developing fast in this city, which is becoming something of a tech hub. The cement industry is also a major player in Morocco – worth bearing in mind if you have experience in this industry.
Rabat is home to the public sector and also has a number of NGOs and charities, as well as financial organisations, IT and communications.
Tangier also has a number of maritime-based industries as well as chemical and metallurgical sectors. There are significant opportunities for expats in Morocco if they have an engineering background, or experience in business, IT and communications.
Tourism is also a big sector with a number of jobs in the hospitality industry.
It is recommended that you speak either, or both, Standard Modern Arabic and French. TEFL is still a popular choice and private language schools and international schools are good options to consider if you have the relevant English teaching qualifications. Morocco has agreements with some countries, such as the USA, which somewhat streamlines the process of applying for work permits.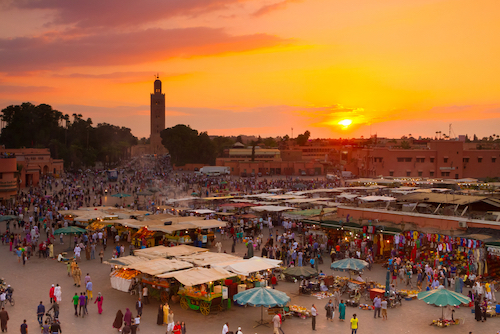 There are a number of industries with vacancies for foreign employees
The maximum working week is set at 48 hours, spread over a 5 day week: in practice you are more likely to work 40 hours, from Monday – Friday, since business hours are typically 9 a.m. – 5 p.m.
Morocco's minimum wage is currently 3000 MADs (US$310) per month in the public sector, 2,570.86 MADs (US$265) per month in the private sector, and 69,73 MADs (US$7) per day for agricultural workers. The average salary in Morocco is MAD 341,722 (US$18,183 per annum).
After one year of service, employees are normally entitled to 24 days of paid annual leave. There are 13 public holidays.
If you are having a baby, you will be entitled to 14 weeks of maternity leave at 100% of your salary, payable from social security. The father will also be eligible for three days of paternity leave at full pay. You will also be entitled to an additional year of unpaid leave if you wish.
Your spouse will be able to work but must go through the residency and work permit procedures above.
Job Vacancies
You will be able to make speculative approaches to companies, particularly if you are working in a specialist sector. You may also wish to explore possibilities of secondment.
Online job boards, networking if possible, or recruitment agencies all offer possibilities of finding work.
Applying For A Job
A standard one page format is acceptable for your CV, but you may wish to have it translated into both French and Arabic.
Morocco is not yet comparable to European countries when it comes to anti-discrimination legislation. For example, there is no law against discrimination or harassment on the basis of sexual orientation or gender identity. The country can still exhibit institutionalized sexism. Be aware that interview questions may reflect personal matters, particularly if you are female or a member of the LGBT+ community.
Qualifications And Training
It is advisable to have any diplomas or certificates apostilled, and you may need to have Arabic or French translations of some of your documents.
Would you like to share your experience of life abroad with other readers? Answer the questions here to be featured in an interview!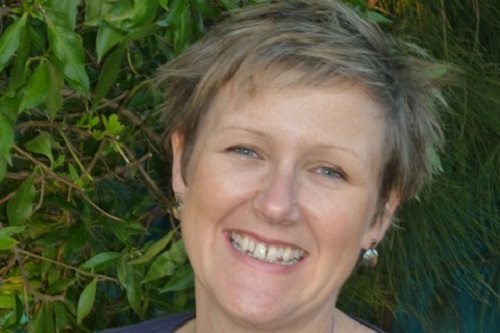 Who are you?
My name is Lynn Sheppard.I am a postgrad student (of Islamic and Middle Eastern Studies and Arabic), travel writer, virtual PA, mum, wife and maroc-o-phile.
Where, when and why did you move abroad?
I have lived abroad for about a third of my life, in Belgium, Germany, Japan and most recently in Essaouira, on Morocco's Atlantic Coast. I moved to Essaouira in 2012 after taking a voluntary redundancy from my career in government and international diplomacy. I chose Essaouira because my now husband was based there and my intention was to start a business there. I did start a business, but quite a different one from the one I intended! We are now a family and we divide our time between Edinburgh, UK and Essaouira – two seaside festival cities!
What challenges did you face during the move?
I took time to get to know Essaouira, the town and its people before I made the move to live there full-time. I think that's really important and helped equip me to deal with some of the biggest challenges around creating a new life for myself in a very different cultural context. Being on holiday in a place is nothing like living there every day.
It's important to build up a support network and have a realistic idea of what you will do all day, whether that's personally, professionally, socially or as a volunteer. Even though this gradual process helped me adjust to my new lifestyle, it still had its challenges, not least the lack of social and cultural offer in Essaouira. Moroccans tend to socialise in the home and in gender-segregated groups.
Essaouira is a small town without a cinema or theatre and the main entertainment is people-watching from the terrace of one of its many cafes. It took time to find my tribe and for us to create our own fun, but we did eventually.
Are there many other expats in your area?
Essaouira has always been popular with French expats, as Morocco is a former French colony and very accessible from Europe. In the 1990s, foreigners started buying old townhouses and turning them into holiday homes and guesthouses. This trend continues today and is largely responsible for the preservation of many old architectural gems. With the increased accessibility due to low-cost airlines (including a direct flight from London), more and more British people are discovering Essaouira and buying property there. It is also becoming popular on the digital nomad circuit. I am the admin of a Facebook group for Essaouira Expats and Friends and we have over 1,200 members sharing their experience and offering tips to those living or wanting to live in the town.
What do you like about life where you are?
Life in Morocco is pretty relaxed, which can come as a welcome relief when contrasted with life run by the clock at home. But this can be incredibly annoying if you are used to achieving things on schedule. Flexibility and adaptability are essential for maintaining sanity!
Moroccans are incredibly hospitable and are always happy to offer their time, food and ideas to visitors, even when they may have little to give. I have been made very welcome in my husband's family, and those of my Moroccan friends.
What do you dislike about your expat life?
I am particularly irritated by expats who complain that life is not like back home. That is the reason we move, because we want something different. Many expats seem totally unaware of their good fortune to be able to move around the world freely with limited immigration restrictions and with the safety net of savings, a support network and skills or employment. Life can be frustrating in Morocco, but it is equally or more so for locals. The advantage an expat has is that when it gets too difficult, s/he can move on. This is not the case for Moroccans. In general, I think most of us expats could show a little more humility and understanding for our neighbours when living abroad.
What is the biggest cultural difference you have experienced between your new country and life back home?
Change is slow in Morocco, and some interests are very entrenched. This makes it hard to achieve projects and plans. This is true for locals as it is for expats. Helping disadvantaged Moroccans though my work with non-profits such as the High Atlas Foundation or Association Bayti Essaouira was fulfilling and helped me integrate into the local society. However, there were days where I felt that in order to achieve change to the material conditions of Moroccans I was swimming against the current, which was exhausting!
What do you think of the food and drink in your new country? What are your particular likes or dislikes?
Most people associate Moroccan cuisine with tajines (stews cooked on a stove top or charcoal in a cone-topped earthenware pot) and couscous. However, if you explore beyond the tourist restaurants or are fortunate enough to be invited into a Moroccan home, you will see much more variety. The fish and seafood in Essaouira are fabulous, especially Atlantic sardines fresh off the boat. I also like salads made with cooked vegetables such as boiled beetroot, roasted peppers or char-grilled aubergine. Moroccan cakes and cookies are also great, especially the almond paste-stuffed gazelle's horns.
What have you learned from living abroad?
Every time I live abroad, I learn a little more about myself. From putting ourselves in the shoes of others and testing ourselves we also gain a little more humility and understanding for our fellow humans.
What advice would you give to anyone following in your footsteps?
Morocco is a great destination for a vacation or for an extended stay for a change of scenery. However, it is a developing country with a very different social, political and economic structure to Western Europe or the US and what seem charming as a visitor might grate if it were part of daily life.
My strong recommendation is to rent before buying and for prospective foreign residents to really try to immerse themselves in their chosen town or city to give it a 'test drive'. Anyone thinking to set up a business or invest in Morocco, should consider carefully the risks and opportunities and research their market very carefully. The market here is not like back home and the employment regulations can be very strict.
What are your plans for the future?
I am currently studying for a Master's in Edinburgh and plan to submit my dissertation in 2018 based on research I am conducting in Essaouira. My husband and I are bringing up our son bilingually and it is important for us that he gets a chance to experience as much of both cultures as possible. Following my Master's, I hope to use my the knowledge and skills gained living in Morocco and elsewhere and during academic study to work in a company with business interests in North Africa. One day, I would also love to establish a business based around my love of Moroccan food.
You can keep up to date with Lynn's adventures on her blog, Maroc-O-Phile, and on Instagram and Facebook.
Would you like to share your experience of life abroad with other readers? Answer the questions here to be featured in an interview!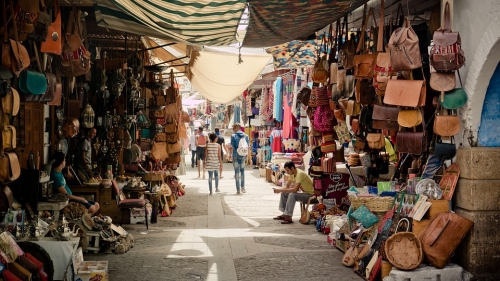 Very few expats who get to live in Morocco will ever forget the smells and colours of the country's bazaars and markets – better known as souks – where traders enthusiastically try to attract customers.
The bazaars are an adventure in themselves where lots of different spices are sold alongside traders selling intricate handicrafts as well as a wide range of fresh fruit.Marrakesh and Fez offer some of the best bazaars to be found in North Africa, though Casablanca, Meknes and the capital of Rabat offer great bazaars too. Expats will enjoy meeting traders who are hard at work creating metal crafts.
A detour down an alleyway may lead to an unbelievable discovery of a shop selling wonderful handmade treasures whether they copper bowls, ceramics or embroidered linens. Restaurants in the bazaars are also cheap and excellent.
Expats should appreciate that many of these bazaars or souks are not just used for picking up trinkets and fruit but also for interacting with talented artisans.
For the most part there is everything available, from apothecaries offering innovative sunburn remedies to traders offering mint tea in carpet shops.
Many of the traders will be using hand carts to sell their wares while others will simply set up shop on the roadside.
There's always a warm reception from traders, and expats prices are negotiable, which helps to make the bazaar experience one to enjoy.
Some souks are dedicated to a specific offering, for instance leathers, slippers and some which feature various cubbyhole workshops.
Among the top buys at a souk are spices such as saffron, carpets and brassware as well as ceramics and hand sewn cotton and linen embroidery.
One of the biggest tips when it comes to navigating around a bazaar is not to fear getting lost, since many of them are surrounded by streets that may be at least 1,000 years old and consist of hundreds of derbs, or winding alleys.
There are plenty of bargains to be had in the streets and while a guide could be hired, the best fun is to simply head out and find the best deals.
Most expats in Morocco will be based in the capital Rabat or Marrakesh and it's there, just off the Djemaa el-Fna central square, where there is an excellent souk; there is a labyrinth of stalls offering everything expats are expecting from leather goods to carpets and spices. You might even find a love potion!
Expats who move to Marrakesh will soon appreciate that this is a city divided in two where the walled old city, or Medina, is where the winding bustling bazaars and medieval buildings are found. Most of them are around the Djemaa el-Fna, which is a colourful place to spend any length of time. The other side is the new town, or Nouvelle Ville, which has modern residential blocks and broad boulevards but not the ancient bazaars.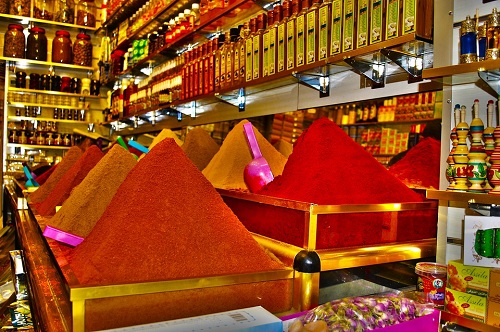 Bazaars are colourful and exciting places to spend the day
© gavilla on Pixabay
Bartering will be a crucial way of enjoying a trip around this souk and expats should be prepared to drink lots of mint tea while negotiating with traders to snap up a bargain.
As with many marketplaces in Morocco, the souk is often divided into areas for different products. For wickerwork and spices expats should head for the Qassabine souk. Those who want to snap up leather goods need the El-Kebir souk where they will find a wide variety of handicrafts and creations. There will also be craftsmen sitting on the stalls hard at work and quietly asking passers-by to come in and have a closer look at their wares.
This is probably a good idea since lots of Moroccan handicrafts are renowned for using some of the world's softest leather; the local word for this is maronquinerie.
As with most Moroccan souks, there are lots of stalls selling exquisitely made rugs with the makers using a traditional knotted technique that began in the 14th century.
Also, should expats be looking for traditional clothes then they will find lots of caftans, which is a loose and long fitting dress for women while the male equivalent is the djellaba – this is more distinctive since it usually comes with a hood.
However, expats should not really get hung up on learning the names for the different parts of the souks before they get to one because it will be pointless since the stalls are crowded together and there are no names or signs to reveal the road or the area.
This means the best way is to simply follow the crowd or hire a guide to help show the way around some of the best shops in Marrakesh – be aware though that many foreigners will be harassed by people calling themselves 'guides' but actually running scams.
Should an expat feel more comfortable hiring a guide then they should hire an official one who will be knowledgeable and reliable and also help keep the touts away. They can be hired by the day or half day and will know the bazaars well. Most hotels will have details of the good ones.
Then there will be the issue of haggling; expats should generally offer the trader around a third of the price they have quoted initially – or, if it's a particularly expensive item, then offer one-tenth of the asking price.
Expats should also be prepared for negotiations to be conducted over a lengthy period of time – it can take up to several hours depending on the goods being bought. Lots of mint tea will also be offered during the negotiating process.
To help sweeten a deal, the expat may also be asked to swap something they may be wearing in addition to cash for the item being bought; this could be expensive trainers or a designer T-shirt that the trader can then resell.
Traders can be multilingual and many of them will have a good knowledge of English and will be prepared to barter in another language.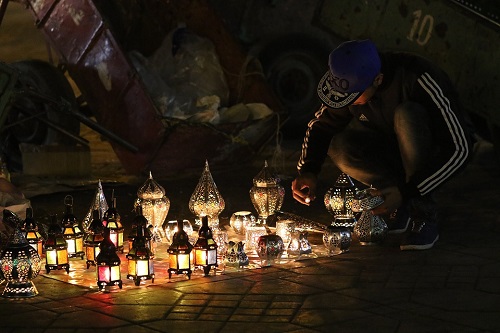 Souk traders sell everything from love potions to lamps
© beejees on Pixabay
Also, there are some particularly good times to visit a bazaar and for early risers there are some cracking deals to be had between 6am and 8am when local traders will be on the souk bargaining for their own goods.
Another reason for visiting the bazaar early is that many of the traders are more keen on reaching their sales quota in the morning than they are in trying to make a profit, which means there are some great bargains to be had.
Another good time for visiting stalls is late in the afternoon between 4pm and 5pm when many traders will be thinking of packing up for the day; most stalls on the bazaar will close in the evening though it it's a bazaar popular with tourists it may open much later.
Whichever time of day the expat visits a bazaar they should appreciate that they should not show too much interest in a particular item and not to get too excited when the price for it begins to drop; it might be a good idea to express interest in something else completely before switching to the item the expat really wants.
Indeed, it may be worthwhile conducting a lengthy bartering process and then going to another trader to find how much they will accept for an item and the expat should not be embarrassed to return to the first trader and begin negotiations again – but knowing how much others are going to charge places them in a much stronger position to buy something at a price they are willing to offer.
Another tactic to get a better price is to buy more than one item from a particular stall and use that as a bargaining chip to get a low price on both goods.
Expat should also appreciate that many souks will be closed all day on the holy day of Friday.
While negotiating their way around the souk, the local currency is the Dirham and the exchange rate with the pound and US dollar is good, which means that items that are already cheap become real bargains.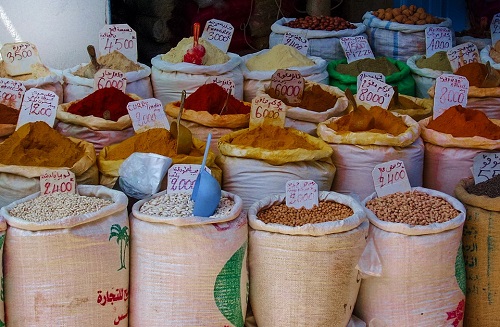 Favourable exchange rates and a culture of bartering mean it's possible to snap up a bargain
© Skitterphoto on Pixabay
There are lots of places to change money in Marrakesh and while there are lots of great bargains to be had the expat should be prepared for a long search and lots of haggling; there's also no shame in bowing and withdrawing from negotiations and continuing the search.
Also, expats should appreciate that some traders will be economical with the truth and what they may offer up as an authentic Berber rug – Berbers were the pre-Arab inhabitants of North Africa – may not actually be Berber at all.
Another issue for expats negotiating their way around the bazaar is that some of the stall traders may be selling items that are unusual; for instance, a traditional medicine stall may be offering rare roots, magical ingredients as well as dead crows for sale.
There is no doubt that the marketplace is the heart of many cities, particularly in Morocco, and the sights, smells and sounds all give the impression of lots of bustling energy that is contagious and helps make visiting a bazaar an interesting experience.
There is also a striking feeling of being transported to a different time with the noise and bustle, the different languages and dialects being spoken in the souk and the enjoyment of bartering to snap up a bargain.
So, here are a few points to help expats navigate their way around a Moroccan bazaar:
• Find a reliable guide before visiting
• Remember that turning up early generally means better prices
• Bartering is part of the ancient tradition and many traders enjoy the 'game'
• Don't be embarrassed to say no and walk away
• Do not be enthusiastic about the item you want
• Shop around!
• It will pay to learn a few phrases such as 'please' and 'thank you'
• Be wary of touts and fake guides offering to help
• All bazaars in Morocco are great fun!
Regardless of which bazaar the expat visits in Morocco, one of the joys is getting lost and then spending hours enjoying the energy and the fun of negotiating with traders in an area that is packed with handicrafts and spice stalls in a colourful and vibrant setting. Happy bartering!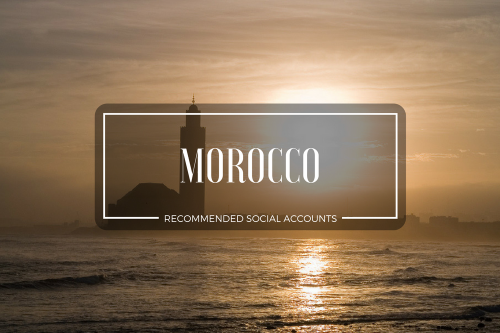 At Expat Focus, we like to be on the lookout for resources around the web that could help prospective expats adjust to their new countries. Today, we're taking a look at Morocco and some of the social media accounts you should be following if you're thinking of moving there.Expats In Morocco
Facebook Group
A place for the online English speaking expat (and local) community to meet, discuss and connect. Rebuilding a social circle is important to expats, and this group of almost six thousand members might just give you a head start with the building. If you are interested in meeting new people as well as getting out and exploring your new home country, you will feel right at home here.
Expats In Morocco
Facebook Group
This group aims to help the current and prospective expats of Morocco. The honest sharing of insider knowledge is likely to prove useful to all new expats and travellers; the best and the worst are shared equally here. Whether you are in Rabat, Casablanca, Marrakesh or beyond you will be able to make connections here with a steadily growing expat community.
American Amanda met her Moroccan husband in 2004, and after living in the United States together for a few years they decided to make Marrakech their home. Initially she was happy just to share the recipes of her new extended family and country, now she shares so much more. This self titled 'world traveller' features stunning photography and useful recommendations for everything from travel with kids to what to wear to the beach in Morocco. Do not approach her feed hungry; this woman knows food and isn't afraid to pass on her culinary secrets.
Nomad Revelations
Twitter | Instagram
Portuguese born João has lived in Morocco since 2007. Since travel and writing about travel is his day job you'll find his feed brimming with useful tips, hints and inspiration for travel in Morocco and locations a little further afield. This need for exploration and adventure is infectious and accompanied by simply beautiful photographs; he is definitely someone to follow for prospective expats and travellers.
Girl Gone Global
Twitter Instagram
This Southern girl has traded her empty nest for a life of expat adventures in Morocco and beyond: she hasn't been everywhere yet, but it's on her list. One to follow if you're interested in the expat life after the children have grown up, making a career change, or simply love to discover new countries. Beware; her photographs may have you reaching for your wallet to buy a ticket straight to Morocco.
We're always on the lookout for more accounts to feature – if you write about living in Morocco on social media, leave us a link in the comments and we'll take a look!
Would you like to share your experience of life abroad with other readers? Fill in the questions here to be featured in an interview!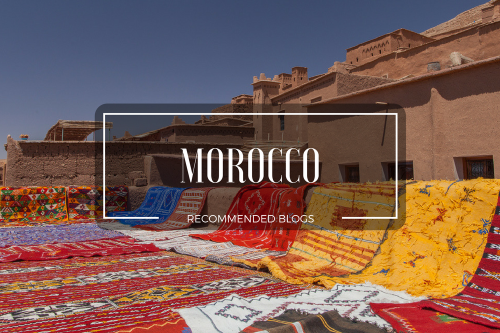 At Expat Focus, we like to be on the lookout for resources around the web that could help prospective expats adjust to their new countries. Today, we're taking a look at Morocco and some of the blogs that might be useful for expats there.A Life in Marrakech
www.riadarabe.blogspot.com
Patrick and Per's adventures in Morocco were only supposed to last for one year, but they quickly realised they didn't want to re-join the rat race in Scandinavia. So, they quit their jobs and set up a successful Moroccan PR business; they also host local TEDx talks. The pair's blog has morphed from a diary for family and friends to a popular source of information for insider tips on Marrakech, and stories about their exciting life. In case their living and working in Morocco wasn't making you envious enough – they also frequently spend time in their homes in Italy and Sweden.
Rehazu
www.rehazu.com
This adorable American/Moroccan couple met online through Instagram ('The Meeting' is a great post to start with on their site) and they will soon become parents! Hannah and husband Zouhair are living in Tetouan and frequently share updates with readers through blogs, vlogs and gorgeous photographs. As well as posting about aspects of Moroccan culture and their travels, the pair hope to help other international couples with their detailed explanations of getting married, applying for visas and finding the right doctor in Morocco to support them through Hannah's pregnancy. This blog projects so much love and will give you all the warm, fuzzy feelings.
Maroc Mama
www.marocmama.com
Amanda is a well-recognised blogger and Marrakech foodie who has been sharing her life, expat knowledge and passion for food and travel since she and her family relocated from the US in 2013. Amanda has a great collection of articles about different aspects of expat living in Marrakech: from tying the knot to learning Arabic, blending cultural traditions, raising bilingual kids. She also explains what it's really like to live with your in-laws! Check out Amanda's recipe index for mouth-watering dishes from Morocco, America and beyond.
Quinn In Mexico
www.quinninmorocco.wordpress.com
Quinn first experienced Morocco as a Peace Corps volunteer, and you can roll back through three years of posts about her strange and wonderful experiences over that time. After a period back in the US she's now enjoying part two of her Moroccan adventure, this time with her partner and "a job that actually pays the bills!" Despite her previous knowledge of the country and culture, Quinn's experiences are still strange, wonderful and at times incredibly frustrating. She has a knack for keeping you captivated; even when you delve into seemingly mundane updates about fur babies or a painful airport mission to retrieve lost luggage.
Beyond Marrakech
www.beyondmarrakech.blogspot.com
If you're in awe of the beautiful colour palette that is Morocco's natural beauty and homewares, you'll enjoy Danielle's blog. Both she and her husband are originally from the Netherlands and, after falling in love in Morocco, went about building a guesthouse in the Valley of Ourika – 40 minutes from Marrakech. Danielle's photo diaries are a mix of personal and business. She shares snippets of family and guest house life, but also shots and explanations of various local products in a 'virtual bazaar' where she sells all the Moroccan treasures that she and her family happen to love.
Maroc-o-phile
www.maroc-o-phile.com
If Essaouira wasn't on your destination short list, it may pique your interest after reading Lynn's beautiful blog. The British woman is based mainly in this south Moroccan town with her partner and son, and she's a knowledgeable expert on Moroccan culture, cuisine and travel. Her site acts as a resource on Essaouira and more broadly Morocco, and she provides plenty of links to further information and advice. If you're considering a move to Morocco head to her FAQs, and click the 'Essaouira' tab for her top tips and inside info. If you still have burning questions, Lynn welcomes being contacted directly.
Rock the Kasbah
www.rockthekasbahafrica.blogspot.com
Marie is a forty-something writer, dancer, world traveler, wife and mother of four who is back in Colorado after living abroad in Morocco for a couple of years. You don't need to exclusively explore Marie's older posts for information and funny anecdotes about her chapter in Morocco – they're very much peppered through her most recent, witty (and sometimes worrying) misadventures and rants about her teenage kids.
Morocco Mama
www.moroccomama.wordpress.com
Born in Morocco to American parents and having lived in both countries, Nora Fitzgerald – aka Morocco Mama – shares her unique point of view. She established and is running a non-profit that provides small grants to women from disadvantaged background who want to set up their own catering micro-business. Establishing the Amal Center was no easy feat however, and coincided with her daughter falling seriously ill. Nora's blog is refreshing and down-to-earth, and it will leave you wanting to make a more meaningful impact in your own community.
Bewildered in Morocco
www.bewilderedinmorocco.com
Polish expat Monika has learnt a lot from living in Morocco, and she shares these life lessons with readers as she helps them discover the 'real' country away from the tourist view. Whether you're travelling, visiting on business or looking to relocate, you'll find lots of practical tips on finding a job, renting, dealing with all the essential paperwork and navigating various aspects of Moroccan culture. Monika also runs a 'Bewildered in Poland' blog about her homeland, and she makes amusing comparisons between the two countries.
Colours of Morocco
www.jeffreygardens.blogspot.com
American Jeffrey Bale is a world traveller and builder of fine gardens and pebble mosaics, for which he is well known. While his blog is not exclusively about Morocco, he spent two winters in the country. Use the blog search function to jump to relevant posts filled with striking photos, and explanations of Morocco's iconic colours, how and why they're used. Jeffrey's rambling writing style pulls you in, and you feel right beside him as he explores Moroccan city streets, observing landmarks and delving into traditional painting, tanning, dyeing and tile cutting.
We're always on the lookout for more sites to feature – if you run a blog about living in Morocco, leave us a link in the comments and we'll take a look!