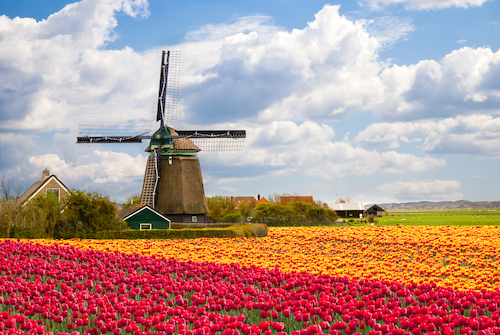 The standard of healthcare in the Netherlands is generally high. Having come top in a variety of European surveys over the years, the Dutch health system has secured its place in the upper echelons of healthcare. However, there will still be some surprises for expats moving to the Netherlands, particularly when it comes to picking up prescriptions.
Registering With A Pharmacy
Because of the nature of the Dutch health insurance system, in which residents must by law sign up for a private health insurance policy, rules and regulations can differ widely across the country.
Depending on the insurance premium you have chosen and the nature of your policy, there might be restrictions on which pharmacies you are allowed to visit. Some plans — particularly the more basic ones — only cover specific pharmacies, meaning that you may not be able to pick up your prescriptions from the pharmacist closest to your home or doctor's surgery. You can find out which pharmacies are included in your plan by talking to your insurer or looking through your policy documents.
Once you have found out which pharmacies you are able to visit, you should then find out whether you need to register there. Although some pharmacies will distribute medications if you simply turn up with a prescription from your doctor, others will require you to register at their pharmacy as well as at the doctor's surgery before they will allow you to pick up medications. This makes it easier for the pharmacist to find you on their system and to work out repeat prescriptions where required.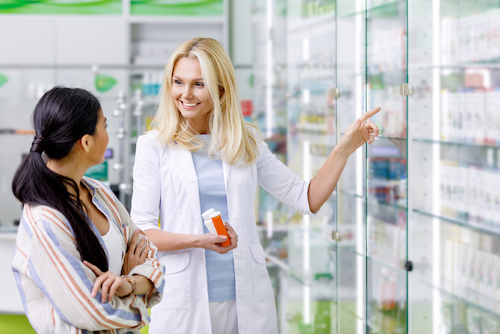 You might need to register with a pharmacy before you pick up prescriptions
Registering with a pharmacist is straightforward: you simply need to take in your health insurance card and proof of your identity. You will then be able to pick up prescriptions from your pharmacist, and they will also be able to advise you about over-the-counter medications for common complaints such as colds, aches and pains.
What Medications Are Available In The Netherlands?
Pharmacists in the Netherlands stock a wide range of prescription and over-the-counter medications, so you should be able to find something that suits your needs. However, some expats, particularly those from the US, find that the medications they are used to being prescribed back home are either restricted or completely unavailable in the Netherlands, and it can be difficult to find a direct replacement.
Any drug that can be considered a 'narcotic' or 'sedative' will probably fall under restrictions in the Netherlands. This includes heavy pain killers such as morphine, and most medications for ADHD and related disorders.
When you first move to the Netherlands, you may bring a limited supply of medication with you from your home country, but if the medicines you are bringing are on the list of restricted substances then your doctor will need to fill in a Dutch medical certificate stating what you need to take and why, otherwise your medication will be confiscated at the border.
You can find out whether your medications are prescribed in the Netherlands, and whether you are allowed to bring them with you without an accompanying doctor's certificate, by checking to see if they are listed in the Opium Act. This is in Dutch, so you might need to look at it with a translator.
Expats moving from the US will often find that their US health insurance will only cover a prescription for up to a month. This means that once you have arrived in the Netherlands, you have one month in which to sign up to a health insurance policy, receive your health card, register with a doctor, and find a new prescription if your original one is not available. Since it is not possible to buy strong medications over the counter, and since you cannot visit your doctor until you are registered with them, this can present a challenge for new expats. If you are worried about not having enough medication to cover your needs, speak to your doctor in your home country before you move to find out whether you can get an extended prescription because you are moving abroad.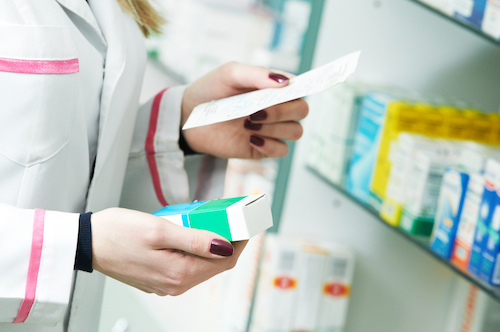 Your usual prescription might not be available in the Netherlands
Once you have settled in and registered with a doctor, they should be able to find a medicine to suit your needs, although there may be a period of adjustment while you get used to the new prescription and any attendant side effects. You might also find that the substitution is not directly one-for-one: you may need a couple of new medications to manage your condition.
Paying For Prescriptions
Depending on the level of cover you have from your insurer, you might need to pay for some of the cost of your prescriptions. Those who have taken out a Restitutiepolis — the fullest level of health insurance cover — will usually be reimbursed for 100% of medical fees, including prescription medication. However, if you have chosen any other kind of insurance policy, you might not be reimbursed for the full amount.
It is not just your health insurer who will set the price of your prescriptions: this is also partly up to your pharmacist. Some pharmacists charge for the checks they undertake whenever they receive a prescription from a doctor, to ensure that the right dose and amount of medication has been prescribed; others charge for checks against your current medications; and some charge for the dispensing of medications. If the pharmacist has to explain how to use the medication, they may also charge for this. Usually your pharmacist will have a single policy covering all visits, so check with them to see whether you will be required to pay any fees on top of the prescription itself, and then check with your insurer to see whether these fees will be reimbursed.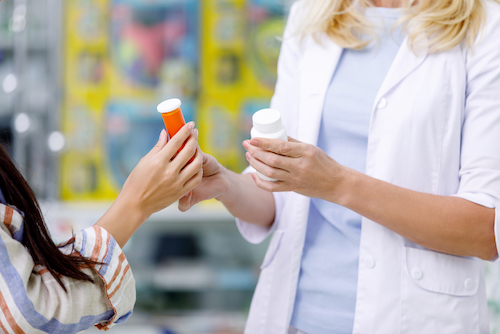 You might need to pay for your medication, depending on your health insurance policy
The basic price of your medication might change depending on your insurer, since prices are set by pharmacists in collaboration with health insurance companies. This means that two people getting the same prescription from the same pharmacy might be charged different amounts, depending on which insurer they are with and what package they have chosen. If you are worried about the cost of your prescriptions, you can visit Medicijnkosten.nl, an official Dutch medicine site, to find out whether a cheaper version of your prescription is available.
Whether your insurer pays for your medications directly, or whether you pay upfront and are reimbursed later, will again depend on the insurer and the premium you have chosen. If your pharmacy has a contract with your health insurer, you will not need to pay for the medication, so if you are worried about upfront costs then it is worth shopping around for an insurer that has a contract with a pharmacy near you.
Would you like to share your experience of life abroad with other readers? Answer the questions here to be featured in an interview!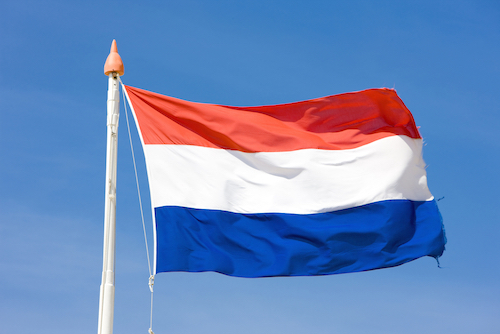 At first glance, the state of healthcare in the Netherlands looks very positive. The country consistently ranked very highly in the Euro Health Consumer Index, which ran from 2005-2016. The Netherlands took the top spot for several years, ending up in second place throughout the overall history of the index.The Netherlands tends to rank highly in health surveys due to the large number of specialists working in the country, and the dedicated specialist institutions that deal with a variety of different medical issues.
However, diving deeper into the data, and talking to people who live in the Netherlands, paints a different story.
How Does The Health Insurance System Affect Quality Of Care?
The Netherlands requires all residents to take out health insurance, which comes from a range of providers. The government regulates the market, but the insurers are the ones people deal with directly when making their healthcare decisions.
It is easy to assume that getting insured is the hardest part: choosing an insurer, finding the right premium for your needs, and so on. However, the challenge continues even after you have found your Dutch health insurance.
For one thing, many expats do not realise that health insurers cover not just different levels of care, but different institutions. There are a range of options to choose from when you sign up, and somewhere in your policy it should tell you whether your level of healthcare availability is 'Free' or 'Limited' or something in between. This refers to the number of hospitals where you can be referred for treatment and the number of pharmacies from which you can pick up your prescriptions, as well as the number and types of treatments covered. This differs from the health systems of many other countries, where you can expect to be referred to a specialist institution for your needs, rather than being referred based on what is available in your insurance package.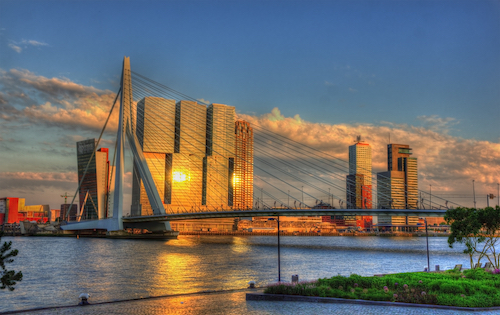 Your health insurance policy might not cover you in your closest medical facilities
Under the UK's National Health Service, for example, if someone visits a doctor in England with an eye complaint, they can expect to be referred to a specialist institution such as the Moorfields Eye Hospital in London if the condition is serious. Likewise, if you are in the north of England or Scotland and you need treatment for lung or heart problems, you might be referred to the Lancashire Cardiac Centre, which is one of the top instutitons for cardiovascular care.
Falling ill in the Netherlands, however, requires some juggling of insurance policies before a doctor can refer you on to a specialist. Although most premiums will cover a certain amount of specialist care, the institutions included in these plans might not be the closest ones to you, so you may find yourself either being referred to a non-specialist such as a doctor working at a general hospital, or you may need to travel around the country to find the right care.
The exception to this rule is what the government deems 'serious' ongoing conditions, such as cancer. These are fully covered by insurance policies and you will be able to see the specialist you need. However, if you have a long-term condition that is not in the 'serious' category, you might find it harder to get the care you need. If you are concerned about healthcare for a chronic illness, you should talk to your insurer to make sure this will be covered before you sign up for a policy.
Waiting Times And Referrals
If you book an appointment with your local doctor (huisart), then you can usually expect to be seen within a couple of days, although surgeries in city centres will be busier, so waiting times may be a little longer.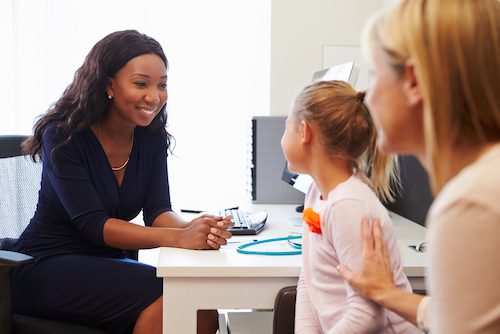 Some doctors offer walk-in appointments for urgent queries
Some surgeries offer walk-in appointments, which usually require patients to arrive early in the morning, as soon as the surgery opens, and to wait in order of arrival to be seen by a doctor. Most doctors will also offer emergency out-of-hours appointments and house calls where necessary, however these might not be fully covered by your insurance, so you may have some out-of-pocket expenses if you do this.
Once you have arrived at the doctor's surgery for your appointment, provided it is an appointment for a specific time rather than a walk-in, you should be seen within about 15 minutes. This is often touted as a sign of the efficiency of the Dutch health system, although some point out that the reduced waiting times result in shorter appointments and a 'wait and see' mentality that can make it hard for some people to get the care they need.
If your doctor refers you to a specialist, you may need to wait a few weeks before they can see you. Most people manage to see their specialist within one month of referral, although a small percentage of cases can take a couple of months.
Elective surgery shows similar waiting times, with most people being referred within four weeks and only a small percentage having to wait several months before they are seen by their chosen specialist.
Quality Of General Healthcare In The Netherlands
Assuming your insurance policy allows you to see the right specialist, you can expect a high standard of care in the Netherlands. However, standards of general care, care for minor conditions, and preventative care are often criticized by residents.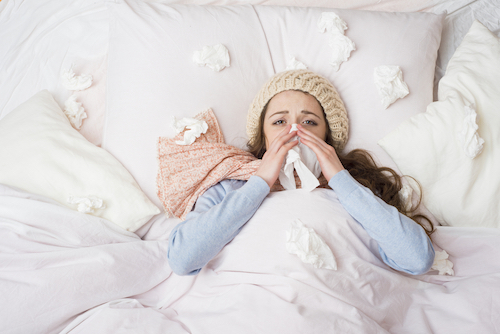 Visiting a doctor with a minor health complaint will probably result in advice to 'wait and see'
Tests such as smears for people at risk of cervical cancer happen less frequently than in other countries; some Dutch insurers will only pay out for a smear test every five years, even though the recommended frequency for those aged 25-49 is once every three years.
Visiting the doctor for a minor complaint, such as a virus, will often result in a recommendation to wait a couple of weeks, take some paracetamol, and see if it goes away. This will be familiar to many expats from the UK, where the NHS works on a similar model; however, expats from the US may be surprised at the reluctance of many huisarts to prescribe medication.
Antibiotic resistance is a looming problem in today's world, and the Dutch health system takes a strong stance on this, with most doctors refusing to prescribe antibiotics unless they deem them absolutely necessary. Although this is understandable in the face of the antibiotic resistance problem, many people claim that they have not been given antibiotics when they really were necessary, and that their conditions have worsened into something less easily treatable as a result.
Tests for allergies and intolerances, such as coeliac disease or lactose intolerance, can be hard to come by unless you pay a private allergist yourself. In theory these tests are covered by most insurance policies, however in practice doctors often recommend a 'try it and see' approach which comes under fire from expats and locals alike.
In summary, then, you can expect a high level of healthcare in the Netherlands when it comes to urgent and serious conditions. If you are coming from the UK then you will find the standards of care for general queries fairly similar to what you are probably used to, although the insurance system will present an added complication. If you move to the Netherlands from the US, you might be pleasantly surprised at the lack of expense for medical procedures, but trends like the tendency to refuse to prescribe medications unless deemed absolutely necessary may make it hard to adjust.
Would you like to share your experience of life abroad with other readers? Answer the questions here to be featured in an interview!
The healthcare system in the Netherlands is made up of mandatory health insurance, run by private companies but regulated by the government. Everyone who is living and working in the Netherlands is required by law to sign up for a health insurance policy, with very few exceptions.
There are three levels of health insurance in the Netherlands: Budgetpolis, which covers the most basic requirements and has the lowest premiums; Naturapolis, which most people believe provides the best value for money, since premiums are reasonable and cover is high; and Restitutiepolis, which has the highest premiums but reimburses 100% of expenses.Keeping your costs low might seem to be a straightforward decision, then: just go with Budgetpolis. But decisions are rarely that simple, and healthcare in particular is fraught with unknowns.
Budgetpolis: Pros And Cons
The most obvious advantage of Budgetpolis is the low premiums. Budgetpolis generally starts at around €100 per month, with an excess (eigen risico) of €350-400. Insurers are not allowed to turn you away for a basic policy, regardless of your age or any pre-existing conditions.
However, with Budgetpolis you will only be reimbursed for up to 50% of the cost of your treatment, so fees can quickly add up. Also, if you require services outside of the usual GP practice and hospital treatments — for example, if you need to see a physiotherapist or a chiropractor — then you will probably find that these options are not covered at all.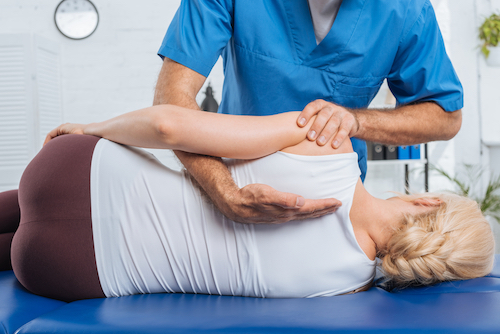 Chiropractors are not covered by Budgetpolis
Not all insurers offer a Budgetpolis, either. Some will say that their most basic policy is the Naturapolis, which is the most popular policy throughout the country. Although insurers are not allowed to turn anyone away, they are allowed to decide which types of policy they cover, which in principle can mean that some insurers do not cater for those on the lower end of the budget scale.
Naturapolis or Restitutiepolis?
If the Budgetpolis sounds like it doesn't cover enough options for you, then the Naturapolis or Restitutiepolis are your other options.
As mentioned previously, the Naturapolis is the most popular health insurance option in the Netherlands, since the premiums are not much higher than the Budgetpolis but the cover is far better. You can expect to pay around €130 per month for Naturapolis, and to be reimbursed for up to 70% of most medical expenses.
Restitutiepolis has the highest premiums, in some cases edging above €200 per month, but reimburses 100% of the costs of medications, treatments and appointments. If you do not suffer from a specific long-term condition but you do visit the doctor regularly, or if you want full peace of mind when it comes to knowing you are insured for every eventuality, then the Restitutiepolis might be the best option for you.
Selectables And Extras
One of the main ways to keep your insurance costs low is to uncheck any boxes that add extras onto your premiums. These are sometimes hidden in the small print, so it is worth reading your documents carefully before signing up, and making sure you have ticked all the right boxes before proceeding to the next page.
Common selectables in the Netherlands are dental costs, which are not covered by most general policies; physiotherapy; alternative healthcare such as homeopathic and holistic remedies; and health insurance that covers you while you are abroad.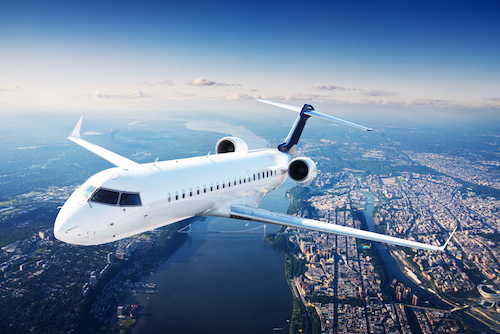 Travel cover can be deducted if you do not travel often
If you live and work solely in the Netherlands and rarely go abroad, then deselecting the 'cover abroad' option would be a good choice — having travel cover is mainly helpful if you travel frequently for work, particularly if you travel outside of the EU/EEA, or if you travel within the EU but do not have an EHIC card.
Many Dutch insurers will offer to cover you at specific hospitals. Hospital reputations in the Netherlands vary greatly, and for this reason many people choose to take out policies that guarantee that they will be seen at one of the best hospitals in the country. If this is not something you are worried about, then unchecking this option should bring your premium down. It is worth researching the healthcare institutions in your local area to see what level of care they generally give to people with your personal health background; it may be that your local hospital happens to have an excellent reputation, in which case you might not need to worry about adding specific hospital cover.
It is also worth considering how much choice your policy will give you for any procedures you do need to have. When you fill in your insurance forms, there should be a 'level of choice' option which tells you how many hospitals, pharmacies and other healthcare providers you can go to if you select this level of insurance. These range from 'Limited' to 'Free' — if you choose a Limited plan then your premiums will be cheaper, but if you end up having to see a specialist outside of the ones listed on your plan then you will not be reimbursed for the full amount. Choosing a Free plan, which is at the higher end of the scale, means that you can go to any healthcare provider anywhere in the country and expect to be reimbursed for your visit.
Help With Insurance Costs
If you are on a very low income and cannot afford to take out even the most basic level of cover, the zorgtoeslag is an option to consider. This is a country-wide system, run by the government and paid for by taxes, which pays the insurance premiums for those who are unable to pay for themselves.
The zorgtoeslag works on a sliding scale, so it might be possible to get some help with covering your costs even if you do not meet all of the criteria for full zorgtoeslag cover. To find out whether you are eligible, you will need to visit the Mijn Toeslagen website and fill in the forms listed there.
Would you like to share your experience of life abroad with other readers? Answer the questions here to be featured in an interview!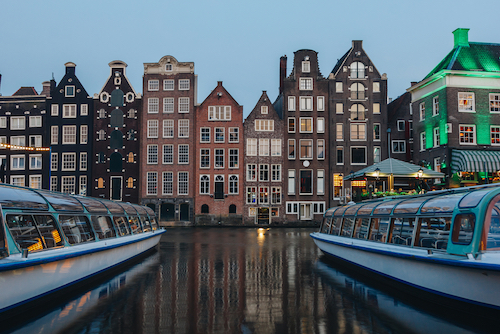 The Netherlands has a mandatory health insurance scheme, which is run by private insurers but regulated by the government. Anyone staying in the Netherlands for the long-term, and anyone who is employed by a Dutch company and working in the Netherlands, will need to take out health insurance.
There are three types of health insurance available: Budgetpolis, Naturapolis, and Restitutiepolis; and there is also help available for those who are unable to pay for their own insurance. This is known as zorgtoeslag and can cover up to 100% of health expenditure, based on income levels. To find out more about the types of insurance available and how to sign up, take a look at our article How To Register With The Dutch Healthcare System.Once you have settled into your new home and registered with a local doctor, what happens when you need treatment? Prices will vary depending on the region you live in, as well as which insurance premiums you have chosen, but we provide a brief price guide below, which should give you an idea of what to expect.
Common Operations And Procedures In The Netherlands
The average spend on healthcare in the Netherlands is €3,954, which is much higher than the EU's overall average of €2,797. In recent years some have criticised the rising level of out-of-pocket spend required by expats and locals alike. However, this shows no sign of abating and it is important to bear in mind the rising costs of healthcare if you are planning to move to the Netherlands.
Those with a Restitutiepolis policy will not be charged as much per procedure as patients with Budgetpolis or Naturapolis policies, however the annual premiums for Restitutie are much higher, so before you take out health insurance it is wise to weigh up how much time you expect to have to spend in hospital versus the cost of the premiums.
It is difficult to plan for emergency procedures, which tend to be the most expensive health-related costs. An overnight stay in hospital costs around €150 just for the price of the bed; and of course, any medications and consultations with specialists will add to that figure. Visiting an emergency room can cost up to €300, and an emergency visit to a doctor's surgery (booking an appointment outside of their normal office hours) will set you back around €100.
Childbirth
If you know you are going to have a baby in the Netherlands, you will at least be able to do some planning upfront. Some parents prefer a home birth — this is an increasingly popular option, with around 30% of people choosing to give birth at home — and about another 10% use specialist birthing centres, rather than general hospital maternity wards.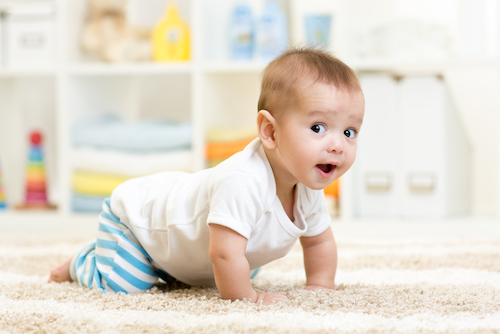 Most pregnancy and childbirth care is fully covered
Prenatal and antenatal care are covered by all health insurance options, even if you were already pregnant when you moved to the Netherlands, although you may need to pay upfront and then be reimbursed if you need any pregnancy-related care before you have received your insurance number.
The cost of a hospital birth is another factor causing people to choose home birthing instead. If a hospital stay is medically required, for example if it is recommended by your doctor or an emergency situation arises making it necessary to go to hospital, then this should be fully covered by your health insurance. However, if you choose to have a hospital birth despite not being told that there is a specific need to do so, then you will probably need to pay for at least part of the stay yourself. Again, this will depend on the level of cover you have: those with a Restitutiepolis will be billed for less than those on a Budgetpolis, although their overall premiums will be higher.
So how much does a hospital birth cost? The most recent comprehensive study of the costs of specific procedures was the HealthBASKET project, commissioned by the EU in 2006. At the time of the report, a hospital birth with no complications would cost around €700. The majority of this is spent on the healthcare team, for pre- and post-delivery as well as during the birth itself.
However, the €700 figure does not reflect any medication costs except the most basic level of painkillers. If anything goes wrong during the delivery and you or your baby require extra care, you will not be billed for this.
Biopsies And Tests
Cancer is the main cause of death in the Netherlands, and it is important to catch it as early as possible so that the appropriate treatment can be sought. Scans and biopsies are the most prevalent methods of cancer detection, and often it is necessary to do a few tests to understand where the problem lies.
A study in European Radiology estimated the costs of diagnosing the most common forms of cancer to be around €1500; however, this will generally be picked up by your insurer.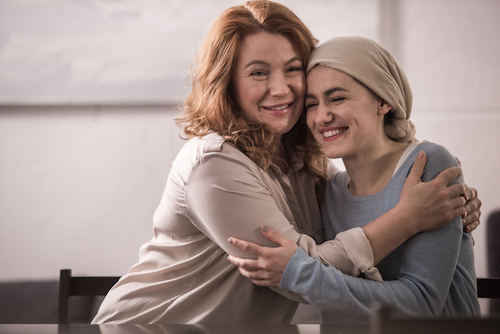 Cancer treatments will be covered by your insurance
Cancer treatments will also be covered by insurance — the Dutch health system prioritises treatments for serious and life-threatening conditions, so it is rare for an individual to be asked to pay any of the costs for cancer or similar medical problems.
There has been some controversy regarding the levels of treatment at hospitals around the country, with consultants in some hospitals only conducting a certain number of procedures per year. This is against the government's healthcare guidelines, but there are still reports of it happening, so if you have had cancer, or if you have a long-term condition that increases your susceptibility to cancer, it might be worth doing some research on the area you plan to live in, to find out whether the local hospitals there have a good reputation.
Chronic And Long-Term Conditions
All chronic and long-term conditions, including mental health conditions, are fully covered by health insurance in the Netherlands, even if they are pre-existing conditions before you arrive. Health insurers are required by law to accept everyone who applies for a basic level of cover, regardless of age, health conditions or any other external factors. They are not required to provide the most comprehensive level of cover, though, so if you are worried about complications arising from your condition, be sure to shop around before you choose your insurer.
Would you like to share your experience of life abroad with other readers? Answer the questions here to be featured in an interview!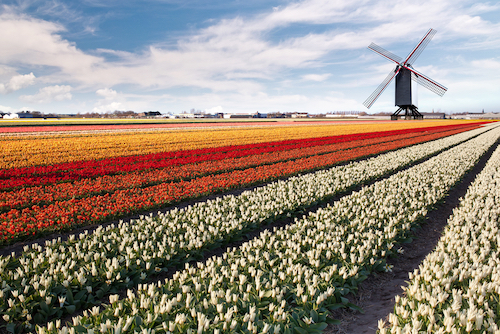 The basic healthcare system in the Netherlands is known as basisverzekering and is dually funded from tax contributions and fees levied by insurers.
Although the health system is run through private insurers, the government manages it and imposes certain rules and regulations on the industry. For example, health insurers are not allowed to turn anyone away, regardless of their medical history or whether they are currently employed.You must take out a Dutch health insurance policy even if you are already covered by a separate policy in your home country.
Who Needs Health Insurance In The Netherlands?
Health insurance is mandatory for everyone living in the Netherlands. However, the government does not always count students as residents, especially if they are only staying for a short period, so it is worth checking with the Sociale Verzekeringsbank to find out whether you fit the requirements for health insurance before you start to look for a policy. If you are only studying and not working at the same time, then you will not need to apply for health insurance.
Likewise, if you are working for a company based in your home country, and you have insurance through that company, then you will not need to apply for Dutch health insurance even if you are primarily resident in the Netherlands. However, you may be required to provide proof of your employment and residency status when you visit your GP.
Health Insurance Options In The Netherlands
There are four main types of cover in the Netherlands: zorgtoeslag, which is for those who are on very low incomes and who therefore require some of their monthly premiums to be covered by the state; Budgetpolis, the next-cheapest option which offers low premiums but does not cover a comprehensive range of options and is not accepted by all healthcare providers; Naturapolis, which is the most popular option since it is very comprehensive and provides good value for money; and Restitutiepolis, which offers the highest level of cover and reimburses 100% of expenses, but has the highest premiums.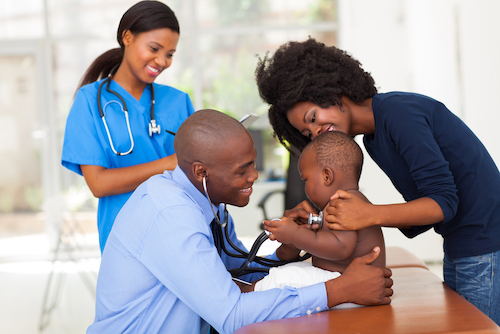 Children are covered for free in the Netherlands
Many insurers will offer Budgetpolis, Naturapolis and Restitutiepolis options, although some will only offer Naturapolis or Restitutiepolis; if you wish to claim zorgtoeslag then you will need to visit the Mijn Toeslagen website and fill in the required forms to confirm your eligibility.
Although insurers are required by law to accept everyone who applies for basic insurance, they are allowed to turn away applications for additional cover.
If you have children who are under the age of 18, they will need health insurance too, but you will not be required to pay the premiums for them. These are paid by the Health Insurance Fund, which in turn is funded by taxes.
When To Apply For Health Insurance
You can apply for health insurance as soon as you have registered at your local city hall, or as soon as you have received your residency permit if you are from outside of the EU. You must register for health insurance within four months of registering for residency in the Netherlands, otherwise you could be hit with a fine of up to €400.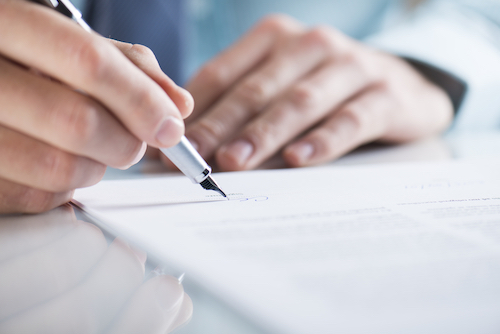 You must apply for health insurance as soon as you have received your residency permit
If you are still uninsured despite receiving several warnings and two fines, the Central Administration Office (CAK) will register you with an insurer and the fees will be taken out of your pay cheque. If you are not working while you live in the Netherlands, the fees will be taken out of your benefits, if applicable; or you will receive a collection form each month demanding payment.
If the CAK claims that you have not taken out health insurance, but you have, then you will need to fill in an appeal form, or Indienen bezwaarschrift, and give the CAK all the details they need to show that you do have health insurance in place. If the error is genuine, then any fines they have levied will be removed.
How To Apply For Health Insurance
To apply for health insurance, simply take your citizen number (burgerservicenummer) to the local city hall, along with proof of identity and residence, and fill in the forms provided. Once you have registered for health insurance you will receive an insurance card in the post, and you must take this along with your ID card to any medical appointments.
If you wish to change your health insurance provider, you can do so, but only once per year. Once you have switched, the change will be in place from the following year. The medical year follows the calendar year, beginning on January 1st.
Conscientious Objectors
The Netherlands allows for people who have conscientious objections to health insurance: if you fall into this category, you can apply to the Social Insurance Bank for an exception.
If granted, this will mean that you do not have to take out any health insurance policy; instead, your healthcare fees will be taken from your taxes. Any remaining balance will be split up: some will roll over into the following year, and the rest (up to half of your contribution) will go to the Health Insurance Fund, which pays premiums for people who are unable to pay for themselves.
If you take out a health insurance policy after filling in a conscientious objection form, your form will be voided and you will be required to take out the same insurance as everybody else.
Registering With A Doctor
Once your health insurance policy is in place, you should register with a local GP. You can do this by visiting the surgery and filling in a form; you will also be required to show your ID card and your health insurance card when you register.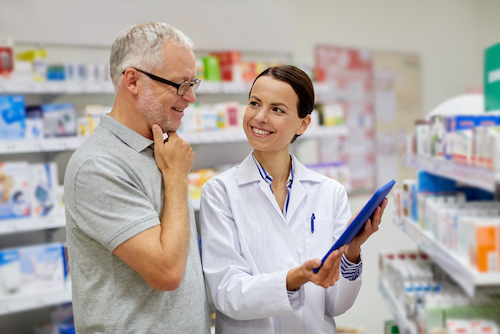 You might also need to register with a pharmacy
You might also need to register with your local pharmacy in order to pick up prescriptions. Regulations vary by area, so check with your doctor while you are registering there to see whether you need to visit the pharmacy as well.
Would you like to share your experience of life abroad with other readers? Answer the questions here to be featured in an interview!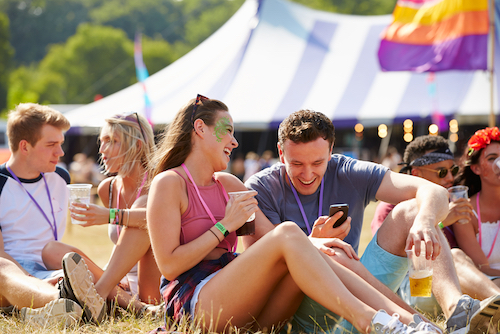 For music lovers and festival fans, the Netherlands is a great place to be. The country loves music and boasts an impressive list of popular DJs such as Tiesto, Martin Garrix, Afrojack and Nicky Romero. Even better, festival ticket prices are usually far cheaper than they are in the UK, where you'll be looking at an average of around £250 a pop.In fact, the Netherlands is considered one of the top music and party destinations in Europe, with many seeing Amsterdam as the prime hub of electronic music. The festival season kicks off in April and ends in September, so if you haven't hopped on board yet, there's still plenty of time to catch a gig and immerse yourself in the Dutch music scene.
What Festivals And Music Events Are On For The Rest Of 2019?
There's still a chance to get a slice of the action! Check below for dates, genre, location, and price…
August
August is the powerhouse month of music festivals in the Netherlands and includes Gay Pride (considered to be one of the best Pride celebrations in Europe) and the increasingly popular Mysteryland, which is touted as the oldest dance festival in the country. The Uitmarkt Culture Festival, the largest cultural event in Amsterdam, is also hotly anticipated.
Lowlands
Dates: 16th – 18th August
Music: Rock, pop, dance, hip hop and alternative
Location: Biddinghuizen
Ticket Prices: €210
Mysteryland 2019
Dates: 23rd – 25th August
Music: Electronic
Location: Amsterdam
Ticket Prices: Sat €82.50; Sun €67.50
Weekend (excl camping): €119.50
Weekend (incl camping): €189.00
Uitmarkt Culture Festival
Dates: 23rd – 25th August
Music: Multi-genre
Location: Amsterdam
Ticket Prices: FREE
Drumcode Festival
Dates: 24th – 25th August
Music: Techno
Location: Amsterdam
Ticket Prices: Sat € 39.50 – €53.00; Sun €29.50 – €36.50
Weekend: €66.50 – €79.50
There's a detailed pricing structure here.
Reggae Lake Festival
Dates: 24th – 25th August
Music: Reggae
Location: Amsterdam
Ticket Prices: Sat €39.94; Sun €36.99
Weekend: €66.99.
Into the Great Wide Open
Dates: 29th August – 1st September
Music: Pop-cultural / indie
Location: Vlieland
Ticket Prices: €150.00
September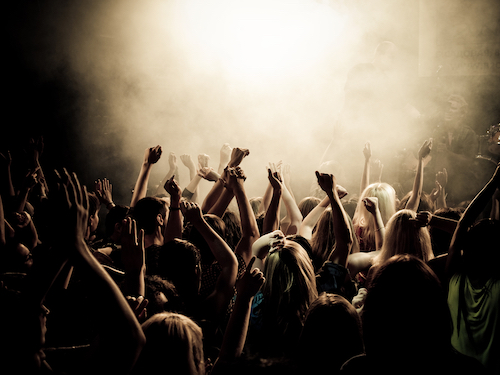 Lief is considered the ultimate farewell summer party and the eclectic Zsa Zsa Su! lets you enjoy the last of those sunshine vibes with its Caribbean dance vibe.
Lief Festival 2019
Dates: 7th September
Music: Electronic, house, techno
Location: Utrecht
Ticket Prices: €37.50
Zsa Zsa Su! Festival 2019
Dates: 8th September
Music: Caribbean, dub, electronic
Location: Amsterdam
Ticket Prices: €28.16
October
The two final festivals of the season in October offer one last hurrah to those not ready to let go of summer and the party scene, or for those unfortunate ones who had to work over the summer. The ADE (Amsterdam Dance Event) sees some 2500 artists from around the world performing in nearly 200 of the best club venues in Amsterdam. AMF (Amsterdam Music Festival) is the biggest indoor festival of the season.
Amsterdam Dance Event
Dates: 16th – 20th October
Music: Electronic dance
Location: Amsterdam
Ticket Prices: €40.25
See the full list of venues here.
AMF (Amsterdam Music Festival)
Dates: 19th October
Music: Electronic dance
Location: Amsterdam
Regular ticket: €74.00
Late bird: €84.00
Would you like to share your experience of life abroad with other readers? Answer the questions here to be featured in an interview!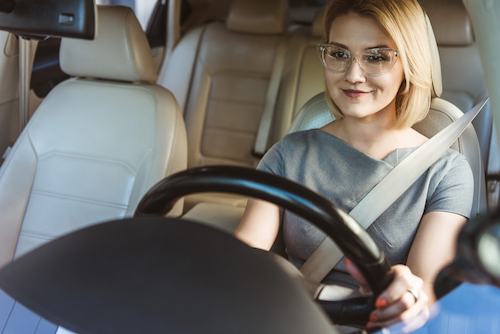 Famed for its vast population of cyclists, Amsterdam has been at the forefront of green technology for many years. Recently, the Dutch capital's city council decided to elevate their eco-credentials further, announcing plans to phase out petrol and diesel cars, leaving only electric vehicles in the city centre by 2030.The motivation behind the proposed ban is driven by a desire to reduce air pollution in Amsterdam and consequently increase the life expectancy of its residents by up to one year (or an average of three months per person).
How Does The Government Intend To Tackle Emissions For The Benefit Of All?
The Dutch government's approach can be summed up in four key points:
• They have put a huge focus on prevention as this is ultimately cheaper than trying to combat the effects of pollution;
• They are trying to keep their goals achievable by tackling emissions from traffic, woodburning stoves and generators first and foremost;
• The government are dealing with the city centre first as this has the densest pollution and poorest air quality. Their focus will shift once an area has achieved zero-emissions traffic;
• Starting with a focus on corporate traffic before moving to private residential means the officials will be tackling a higher percentage of the daily traffic right from the start.
What Should Expats Be Aware Of?
The ban, if it goes ahead, is not going to affect all petrol and diesel motors immediately. Instead, the intention is to implement a gradual phasing out of pollutant vehicles, starting in 2020 with a ban on diesel cars that are more than 15 years old. Before it becomes a reality, the ban, which is part of the Clean Air Action Plan (Actieplan Schone Lucht), will be debated by the entire Amsterdam city council and subsequently opened up to public opinion. Only then will the plans start to be put into action.
By 2022, public transport vehicles south of Central Station will need to be emission-free, while the first evaluation of the huge eco-project will take place in this year too. By 2025, the area within the A10 will become entirely emission-fee, meaning taxis, mopeds, buses, coaches and even boats must all be electric. By the end of the scheme, in 2030, all vehicles powered by petrol or diesel will be banned from the city centre.
How Will This Affect Expats?
Expats already living in Amsterdam will be required to follow the same laws as other residents, although, as stated above, there is no need to panic as the phase-out is gradual and there will be plenty of time to switch vehicles. Additionally, the Dutch government plans to offer assistance and incentives for those taking up the emission-free way of life, including subsidies, exemptions and parking permits.
Residents who buy an electric vehicle can apply to have a charging station installed in their neighbourhood and, depending on supply and demand, the government will provide these extra charging points. Electric car drivers will also have priority for parking and loading spaces, which is a huge incentive in the busy city centre. However, the capital will have to work quickly to increase the number of electric charging ports if residents react promptly to the new changes – there are currently only 3,000 in Amsterdam and the Guardian estimates that this will need to increase to anything from 16,000 to 23,000 by 2025 if the project is to be viable.
Those planning to move to the Netherlands in the next couple of years may find it worthwhile to research electric vehicles if not trade in before moving. However, with the electric car market set to grow rapidly, it may well be worth holding off on a purchase until you are based in Amsterdam. Pre-owned electric vehicles will soon become much more widely available and, as a consequence, a lot more competitively priced.
How Will Public Transport Be Affected?
Amsterdam already utilises green technology in its public transport system – the trams run on energy generated from waste, for example. The long-term plan aims to expand on this ethos, with buses being replaced by electric models as soon as 2020.
More than 30 new battery-powered buses have been purchased by GVB, a local transport company, who plan to launch them next year. The buses were bought in December 2018 with the option of adding a further 69 vehicles to the zero-emissions fleet in the future. The new vehicles will be servicing the city routes 15, 22 and 36, and it is estimated that on these lines alone, buses drive 42,000 km every week, meaning the move to zero-emissions will save more than 500 tonnes of CO2 every year. Electric buses are also quieter than their petrol and diesel counterparts, meaning noise pollution will reduce in the neighbourhoods of Amsterdam.
Amsterdam is paving the way for other European cities to reduce their own carbon footprints and this can only be a positive. More electric cars on the road mean less pollution, which is not only great for residents but also good for the planet. Taking responsibility for their own pollution is making Amsterdam an excellent model for other cities to follow and sets a positive example to the next generations, for whom the effects of climate change may well be more dramatic.
Would you like to share your experience of life abroad with other readers? Answer the questions here to be featured in an interview!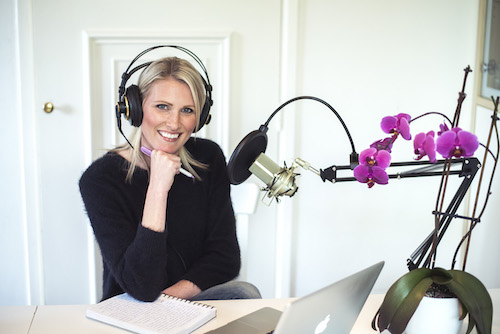 Who are you?
My name is Austyn Smith and I'm a podcaster, blogger, and mother of four.
Where, when and why did you move abroad?
We moved two years ago (2017) from the United States to the Netherlands (just south of Amsterdam) for my husband's job.
What challenges did you face during the move?
I moved with a two-month-old baby and three other children into a small hotel while we waited for our shipment to arrive. This was a logistical nightmare as the kids were bored, the baby was constantly woken up from the noise, and I was sleep deprived.Also, driving in Amsterdam was a huge adjustment with the bikes, trolleys, pedestrians and one way streets.
Having a tiny fridge and needing to shop every other day was very difficult. I was used to shopping once a week in the States!
Another surprising adjustment was the change of pace. I was used to convenience and efficiency, so waiting three hours for a load of laundry to go through a wash cycle (vs 30 minutes back home) was very frustrating.
Lastly, the stores closing at 5 or 6 and on Sundays and Monday mornings was a hard adjustment and we ran out of diapers a few times at the beginning. 🙂
How did you find somewhere to live?
My husband's company helped us a bit, but we did a lot of grunt work.I ended up getting kicked out of the hotel early due to a misunderstanding and had to find my own lodging with all of our luggage and four kids while husband was on a business trip. Good initiation!
Are there many other expats in your area?
Yes, a huge international community here. It's the only way I survived!
What is your relationship like with the locals?
They are very friendly and helpful and speak excellent English, but I am quite separated as the kids attend the international school. We are integrated a bit more in sports and after-school activities as well as with our neighbors.
What do you like about life where you are?
So many things! The quality of life: family time is very important to the Dutch. Everyone gets home at a reasonable hour and then spends time together walking, talking, or sitting outside.
Also, the biking culture is truly incredible and one of my favorite things. I absolutely love biking year-round and my kids have a lot of independence as result.
What do you dislike about your expat life?
Even after two years, I still don't feel completely comfortable. My Dutch is not proficient enough, and I feel like an outsider. In frustrating moments, I crave home so I can have ease and comfort. This usually shows up when my children are sick, or when I need to buy something specific and have no idea where to find it.
What is the biggest cultural difference you have experienced between your new country and life back home?
The directness in communication. People don't sugarcoat things here, or worry about hurting your feelings. They just tell it as it is. In one sense it's completely refreshing. In another, it can in fact hurt your feelings!
What do you think of the food and drink in your new country? What are your particular likes or dislikes?
I live in a town that is quite international so there are many different cuisines to choose from, which I love. Two things I have come to crave and consume often are fresh mint tea (mint leaves in hot water… that's it!) and warm goat cheese on bread with honey and walnuts (or in a salad!) I do not care for the fresh herring!
What advice would you give to anyone following in your footsteps?
Join local Facebook groups before you move and make contacts so that when you arrive, you have a small community of friends waiting for you. It will lessen the homesickness and give you a support system to answer your thousands of questions.
Also, give yourself a good 6-12 months to adjust. It really does take time to get used to everything. Don't rush it and be patient when you are overwhelmed. It gets so much better!
What are your plans for the future?
The future is a great big question mark and that is Expat Life! It's hard for a planner like me to be so uncertain, but having this experience has expanded my horizons so much that I'm completely open to another international move down the road and so are the kids. In the meantime, we are trying to learn Dutch, and I'm growing my business as a podcaster and blogger. At any rate, I know there are adventures ahead and I welcome them with open arms.
You can keep up to date with Austyn's adventures by listening to her podcast, Expat Hour, and @expathour on Facebook and Instagram. She can also be reached at expathour@gmail.com.
Would you like to share your experience of life abroad with other readers? Answer the questions here to be featured in an interview!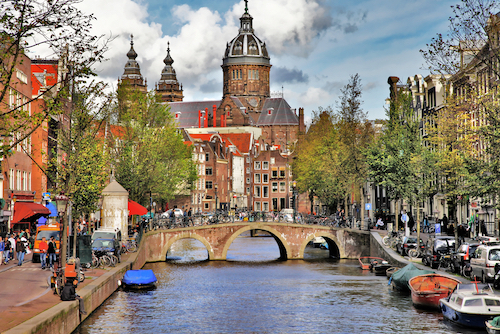 In recent times, employers in Amsterdam have started leaning towards offering their employees non-traditional hours, shortened work weeks and remote employment.The Netherlands is considered one of the best countries for a work/life balance and overall quality of life according to the latest surveys. It is also a great place for English-speaking expats to find employment without having a good grasp of the local language.
The number of international companies setting up offices in Amsterdam is increasing, and this, in turn, creates new jobs for English-speaking expats. However, there are several things you need to consider before attempting to get a job in Amsterdam.
Visas
Depending on your nationality, working in the Netherlands may require a residence permit and/or a work permit. These permits are not required to get a job in Amsterdam if you're from a nation who is a member of the following groups: European Union (EU), European Economic Area (EEA, including Iceland, Liechtenstein, and Norway) or Switzerland. Expats from Croatia are required to obtain a work permit for their first year in the Netherlands.
US citizens can get a single permit issued by the IND which will allow them to work and live in the country. For additional information, including the process and the documentation required, visit the Immigration and Naturalization Service.
Jobs
The Netherlands is quickly becoming known for its tech industry, although it is also a hub for creative industries such as advertising, gaming and fashion as well as research and life sciences.
If you are looking for a specific job then iAmsterdam is a good place to start. You can look for recent vacancies there and find out the average salaries for your chosen profession.
Expatica is another useful site for jobseekers. This website is largely English-focused, so is a great place to start if you're looking for a position that doesn't require you to speak Dutch.
Jobs in Amsterdam lists a wide range of open positions across many industries and is geared towards expats.
Networking
While the city is full of expats, you can get a real advantage in the job market if you play the game of 'it's not what you know it's who you know'. The previously mentioned iAmsterdam website has a pretty up-to-date, comprehensive list of job fairs and networking events in the area.
Eventbrite and Eventful have plenty of listings that may be of interest as well. I Am Expat specialises in social and business events for English-speaking migrants.
You can also network in Amsterdam via an online presence. This can be achieved by joining the relevant groups on Facebook or LinkedIn.
Interviews
It sounds pretty basic, but it is important to make a great impression during your interview. While this may not be your first job interview, you do need to keep in mind that there could be some cultural differences in the Netherlands. Bear in mind the following tips.
Dutch people tend to speak clearly and plainly. It pays to be direct and get to the point without beating around the bush. However, don't be overconfident as this may come across as ignorance.
Don't be surprised if you seem to have more experience than the person interviewing you. It is pretty common in the Netherlands for people to be in full-time education whilst holding a management position. Dutch people tend to spend on average seven to 17 years on their higher education.
In Amsterdam, having had a lot of jobs isn't usually an advantage as this can be interpreted as a lack of focus and loyalty.
Know your stuff. As mentioned above, Dutch people hold good education in high regard. Your potential employer will expect you to have done your homework on the company and the vacancy. The more knowledgeable you are about the role, the higher your chances of getting a job offer.
Being on time to an interview seems basic and is important in every country, but in the Netherlands, timeliness is taken very seriously. Being even a minute late will make a bad impression and will likely cost you the job.
The Undutchables has a full list that will help you prepare for a job interview in Amsterdam.
Relocation
So, you arrived on time, kept the conversation on point, showed a great deal of knowledge and received a job offer. Now you will need to think about moving and finding a place to live.
There are lots of sites and agencies specialising in helping expats find rental properties in the city.
Amsterdam Tips has lots of useful hints and tips about the best way to find apartments. The website also has additional information including what you should expect to pay and the best areas in the city to rent or buy.
Once all your ducks are in a row for your move to Amsterdam, it is likely that you will need to convert your money to Euros. You will also need to set up a bank account so you are able to receive your salary. You can go to a bank in person or set up the account online. There are a few banks to choose from, but the four major ones are ABN AMRO (partner in Amsterdam), ING, Rabobank (partner in Amsterdam) and the SNS-bank.
To open a bank account in person, you will need to have the below documents with you:
• Proof of ID (passport or identity card)
• Official proof of address
• Citizen service number (burgerservicenummer, BSN)
• Residence permit (Vreemdelingenpolitie) if applicable
Have you lived in Amsterdam? Share your experiences in the comments below, or answer the questions here to be featured in an interview!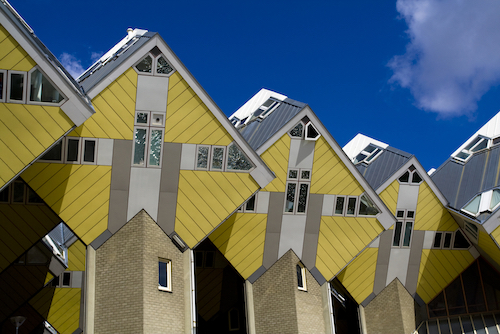 There's so much to take into consideration when it comes to purchasing property, including a buy-to-let investment. You obviously want to protect your assets and see a good return on investment, with a preferable rental yield or profit that makes the purchase and hassle worth your while.The Netherlands is beautiful country to live in which has economic stability, a high standard of living and a thriving industry, not to mention benefits from tourism! It's a great place to consider investing in property, so let's take a look at some of the figures.
Current Property Climate In The Netherlands
Following a housing boom that spanned almost 15 years, the Dutch housing market weakened in 2008 –as did many other markets around the world due to the financial crisis – and only really began to recover in 2014. Property prices are now soaring, with a supply and demand gap putting many first-time buyers in a precarious position. Despite the increasing demand, not enough properties are being built. Statistics from March 2018 show that only 5,986 housing permits were granted, which is down by 19.8% from the year before.
Property prices have increased in almost every area of the Netherlands. The price of existing homes in Amsterdam leapt up by 12.6% during the first quarter of 2018, and by 7.2% during the last quarter. Nationally, the average property price increased by around 8.2% in the first quarter of 2018 and by 4.1% in the last quarter.
The table below shows increases by property type during 2018. Note that figures may vary slightly once the first quarter statistics are in for 2019.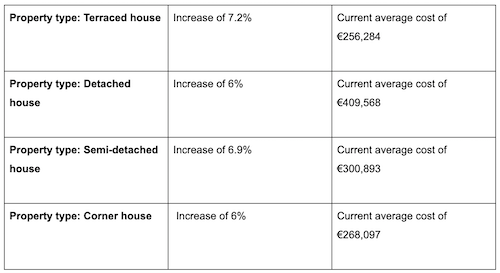 Mortgage Interest Rates
Interestingly, despite the soar in demand and the shortage in housing available, mortgage interest rates in the Netherlands remain low. The average mortgage interest rate in the first quarter of 2018 was around 2.39% which was down from 2.41% from the year before. In terms of new housing loans, the IRF (floating rate and interest rate fixation) for up to one year was 1.94% in March 2018, compared to 1.97% from the year before. The IRF figure for one to five years stood at 2.16% in March 2018, down from 2.19% in the year before. IRF for five to 10 years was 2.35% in March 2018, slightly up from the 2017 figure of 2.34%. For more than 10 years, IRF was 2.89% in March 2018 compared to 2.88% in the year prior.
Free Market Yields
Gross rental yields obviously vary from city to city. For example, in Amsterdam, rental yields on apartments range from around 3.7% to 5.3%. In the Hague, yields are around 5.6% to 6.4%. The Hague in general is a less expensive area in which to buy, and has huge potential, being the seat of government, home to the majority of foreign embassies and international company headquarters. This also means a greater potential for expat tenants, not to mention the tourism aspect, with some 1.2 million visitors coming to this location every year.
Is A Buy-To-Let Mortgage In The Netherlands A Good Investment?
At the end of the day, whether or not this is a good investment for you will boil down to a number of individual factors. If you fit the criteria for a buy-to-let mortgage and have ample cash savings, this could certainly be a good move for you. Property prices and rental costs are anticipated to continue rising in the future, so if you choose to buy now then you should see a decent return on investment and profit yield. Typically, the annual rental value exceeds the cost of a mortgage, as the largest part of the mortgage is interest-only.
Have you lived in the Netherlands? Share your experiences in the comments below, or answer the questions here to be featured in an interview!