Prescriptions In Egypt: What Is Available And How To Ensure You Get The Right Level Of Care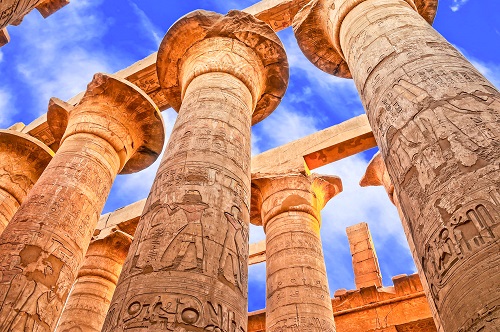 Overall, it is advisable to bring your own medication with you to Egypt, as the political unrest in the nation, combined with inflation and pharmaceutical price hikes, has led to substantial problems over the last few years. Egypt imports most of its medication, and locals have found that some essential drugs have been erratically available, even in the big cities. Some substances that are not controlled in your home nation, and can be obtained over the counter, may be controlled in Egypt. Read on for more information.
What is available?
In Egypt, there are legal provisions establishing the powers and responsibilities of the Medicines Regulatory Authority (MRA). The Egyptian Drug Authority (EDA) is the pharmaceutical regulatory body of the Egyptian Ministry of Health. Legal provisions exist requiring private and public pharmacies to be licensed and registered.
There are in the region of 5,034 primary healthcare units and centres, and 59,798 licensed pharmacies, in Egypt, so you should have few problems in finding a local outlet. However, as noted above, it is possible that they will not have your specific medication.
The only UK drug that is actually banned in Egypt is methadone. Therefore, you may need to contact the authorities if you have a prescription for this. Other drugs from other nations may also be restricted: mainly opioid analgesics. The Egyptian authorities state that a number of substances are on the prohibited list, including:
• Nicocodeine
• Tramadol
• Didrex tablets
• Proxen
• Mogadon
• Nitrazen
• Vaccine injections
• Ketamine inj
• Ergotamine
• Dextromethorphan
• Pulmolar
• Co-Diovan
• Kodinalin
• Somanil
• Phenobarbital
You may be handed a leaflet regarding prohibited substances, if you arrive in Egypt via one of the main airports. If you are bringing with you prescribed prohibited drugs, then you must not have more than 20 tablets, and you must carry prior permission from a doctor. Possession of more than 20 tablets of illegal drugs can be considered drug trafficking and this carries very serious penalties.
Expats residing in Egypt report few problems with straightforward medications, although it is recommended that you take the packaging of your prescription with you.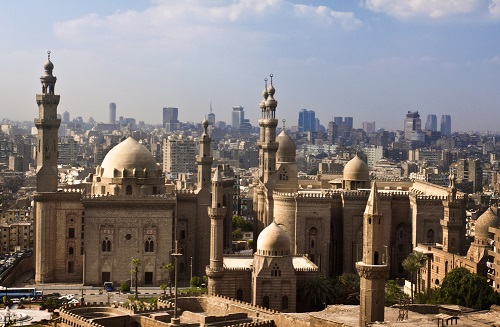 Expats residing in Egypt report few problems with obtaining straightforward medications.
How much do prescriptions cost?
Concessions are made for certain groups to receive medication free of charge. In addition, the public health insurance schemes provide medicines free of charge, for example those that are on the Essential Medicines List (EML), for inpatients and outpatients with particular conditions.
The Egyptian government is currently overhauling the public health system, and this is not intended to be open to foreign nationals, so it is not recommended that you rely on it.
Medication for conditions such as malaria and TB, plus some other illnesses, are also provided free of cost. Medicines are usually provided free of charge if they are related to endemic diseases in Egypt.
There are copayments or fee requirements imposed for medicines and there are legal or regulatory provisions affecting the pricing of medicines. Affordability of medicines is measured in terms of the number of days' wages necessary to purchase a particular treatment for a specific condition. The wage considered is that paid to the lowest paid government worker in Egypt.
However, prices have risen substantially in recent years, and the Egyptian press has reported that many citizens have been unable to afford or access necessary medication. The prices of 3,000 drugs, out of a total of 12,000, were due to rise in 2017, for instance. This includes a 15% increase for locally produced medicines and a 20% hike for imported medicines.
Here are some examples of how various medications' prices have increased:
• Garamycin cream rose from LE 7 to LE 9
• Devarol-S 1 amp rose from LE 11.25 to LE 16.25
• Chorionic Gonadotrophin 5000iu 1 amp rose from LE 67.5 to LE 90
• Eltroxin 50mcg 100 tab rose from LE 32.5 to LE 40
• Marevan 1mg 100 tab rose from LE 7 to LE 10.5
• Glucophage 1000mg 30 tab rose from LE19 to 27
• Glucolight XR 1000mg 30 tab rose from LE 13.5 to 30
The pharmaceutical companies informed the press that they were not satisfied with the price increases, and it is likely that further increases may be on the way. Pharmaceutical companies suspended drug production as they were unable to import high cost drug ingredients after the currency devaluation in 2016.
Egyptian citizens have gone digital and set up a Twitter account for pharmaceutical products. Through this, you can be put in touch with pharmacies that have got your medication in stock. Otherwise, poorer patients have been relying on donations, with many medicines being provided by people from the Gulf and other Arabic states. This is an ingenious and generous solution, but should not be replacing standard medical care in-country. As an expat, you need to rely on your own resources, and there are some suggestions below.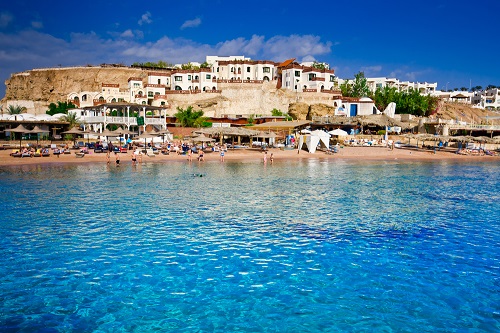 Egyptian press has reported that many citizens have been unable to afford or access necessary medication.
How to get the care you need
Given the issues above, it is advisable to bring your medication with you, if this is permitted, or to use online pharmacies. Egypt has a number of pharmacy apps and online pharmaceutical services that you can use. Chefaa, for example, is an e-pharmacy service. It is free to use both on desktops and mobile devices, and allows people to search for medicines, prescription drugs and personal care products. It allows you to scan for a prescription, place an order, pay online or select a cash-on-delivery method. It also allows users to schedule regular deliveries of refills for medicine for chronic conditions. It contains a reminders app, which you can configure to alert you at the time of your daily medicine dose. And it can send automated reminders about the availability of recurring medications, and notify you as to when to place your refill orders.
If you wish to order medication from abroad, it is advised that you consult the Egyptian medical authorities to check that it is legal to do so.
Latest Videos
Starting A Cohousing Community In Greece
Moving To The Netherlands On The DAFT Visa
This error message is only visible to WordPress admins
Important: No API Key Entered.
Many features are not available without adding an API Key. Please go to the YouTube Feed settings page to add an API key after following these instructions.
Latest Articles