How To Apply For A Visa In Hungary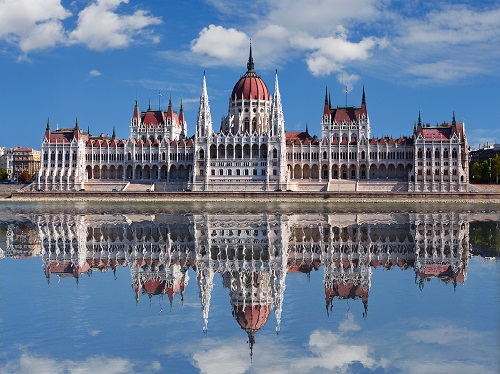 Hungary is part of the Schengen Agreement. The type of visa you will need to visit Hungary will depend on the reason for your visit – for example, whether you are looking to relocate for work, or whether you want to visit as a tourist – and on your nationality. Visitors from the EU will find short-stay trips to Hungary quite straightforward.
Will I need a visa?
If you are a citizen of an EU/EEA member state, you will not need a visa if you wish to visit Hungary for less than 90 days in any 180-day period, as long as your passport is valid for three months past the date of your intended departure. You may also be asked for proof that you have sufficient income for the duration of your stay, as well as a return airline ticket.
If you are coming in from the USA, you can apply for an ETIAS visa waiver, which applies for all Schengen countries.
How do I apply for an entry visa?
In order to apply for a Schengen visa (a short-term entry visa, applicable to countries in the Schengen zone), you will need:
• A completed application form
• Two passport format photos
• Your passport and copies of any previous visas
• Travel insurance (including medical coverage), with confirmation of a minimum of €30,000 coverage within Hungary and the entire Schengen Area
• A cover letter stating the purpose of your visit to Hungary and an itinerary
• Proof of civil status (for example, your marriage certificate and the birth certificates of your children)
• Your flight itinerary
• The address of your accommodation, including any hotels
• Proof that you are able to support yourself financially throughout your stay (for example, a recent statement from your bank for the last three months that shows funds of at least €50 per day spent in Hungary, or traveller's cheques, or proof of sponsorship)
If you take your children with you, children under 18 will need an unabridged birth certificate. If the child is travelling alone, they will require certified parental consent from both parents. If the child is travelling with only one parent, the other parent must provide notarised/certified consent.
If you are intending to stay in Hungary for longer than three months, you will need to register at the National Directorate-General for Aliens Policing (Országos Idegenrendésztei Főigazgatóság). They will be able to give you a registration certificate and a visa authorising you to a single entry for receiving a residence permit (Tartózkodási engedély), with a stay for a maximum of 30 days in Hungary (before you obtain your residence). The decision on the residence permit falls within the competence of the regional directorates of the Office for Immigration in Hungary.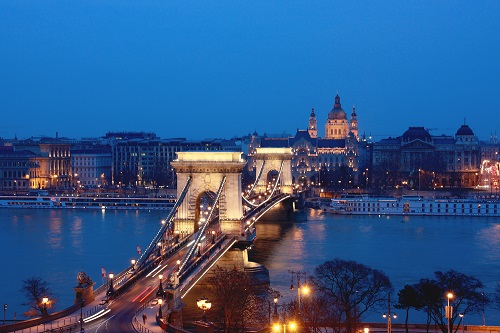 If you are intending to stay in Hungary for longer than three months, you will need to register at the National Directorate-General for Aliens Policing.
How much does it cost?
Hungarian visa fees are currently €80 for both visitor and work visas. Note that if you have applied for a Schengen visa before, the fee has increased from €60 in February 2020.
How long does it take?
Visas typically take 14 days to process, but it is advisable to leave plenty of time for processing, especially if you are intending to fly at a peak time of the year. You may be able to apply for a fast-track service for a fee, for example if you go through a private visa service.
What will I need to apply for a work visa?
If you are intending to work in Hungary, you will need to apply for an employment visa. You will need to apply for an individual work permit if you want to work in Hungary for a period not exceeding 90 days during a 180-day period. A joint permit is required if you intend to work in Hungary for a period exceeding 90 days within a 180-day period. Your employer will need to prove that they have attempted to fill the vacancy with a Hungarian national. There are some limited exceptions to this.
Note that if you are intending to work in Hungary, in addition to a visa, you will also need to apply for:
• A residence permit
• A Social Insurance Identification Number (TAJ-szám) from the • National Health Insurance Fund Administration
• A tax identification number from the tax authority
If you are applying for any form of work permit, you will need:
• The information of the company that you will be visiting and their detailed address plus the dates of your visit
• A certificate from your employer stating/allowing your business travel
• Proof of any previous trade relations between your new employer and your previous one
• Business bank statement of the last six months
• Memorandum and article of association in an original certified copy (registered with joint stock companies), trade license (first issued and present renewal), and proprietorship/partnership documents
• A letter of invitation, on which either your employer or your partner company has stated coverage of your expenses
You can also apply for seasonal work in agriculture, horticulture, animal husbandry, or fishing. You will need a work permit and a seasonal work visa. The seasonal work visa entitles you to a single entry or multiple entries. It allows you to be employed for longer than three months and less than six months, and its validity is limited to one year. The permit has to define the exact time and work place and, in the case of multiple employments, must define the detailed information of every employment.
You will need to submit:
• Your work permit
• A temporary employment booklet
• A document certifying a legal relationship for employment
• Documents supporting the financial conditions necessary for living in Hungary
• Documents providing proof of Hungarian accommodation
• Health insurance
• Documents evidencing the conditions of exit (passport and return airline ticket)
The fee for this is €40 and should take a couple of weeks to process.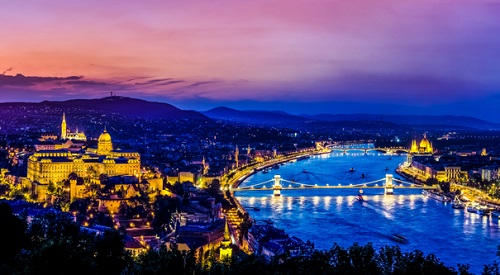 If you are intending to work in Hungary, you will need to apply for an employment visa.
EU blue card
If you have been issued a residence permit for work that requires advanced skills by an EU member country, you will be eligible for an EU blue card. This is an approved, EU-wide work permit, which allows highly skilled non-EU citizens to work and live in any country within the European Union (excluding Denmark, Ireland and the United Kingdom).
Bringing a pet into Hungary
In order to bring a pet into Hungary, the animal must:
• Be micro-chipped or have an identifiable tattoo
• Have a valid rabies vaccination
• Must have an EU pet passport or a health certificate from your vet
Latest Videos
Starting A Cohousing Community In Greece
Moving To The Netherlands On The DAFT Visa
This error message is only visible to WordPress admins
Important: No API Key Entered.
Many features are not available without adding an API Key. Please go to the YouTube Feed settings page to add an API key after following these instructions.
Latest Articles