When Iceland's banking system collapsed in the 2008 financial crisis, the government let the banks go bankrupt, rather than bailing them out, and secured a loan from the International Monetary Fund (IMF). In addition, the government guaranteed in full all deposits in Iceland, and they asked Belgium, Luxembourg and the UK to insure deposits in their branches of Icelandic banks.The three Icelandic cross-border banks were wound down, and three new state-owned banks, Íslandsbanki, Landsbankinn, and Arion Bank, were set up to take over domestic banking activities. The websites for all three banks provide an English language interface. All three banks provide online services, and each has its own phone app.
As well as the three state-owned domestic banks, privately owned Kvika, with operations in Iceland and the UK, offers fund management and investment services.
The government owned Central Bank of Iceland is run by an independent administration and is tasked with promoting price and financial stability, as well as secure financial activities. It is responsible for maintaining international reserves and ensuring an effective financial system, including domestic and cross-border payment transactions.
The local currency in Iceland is the króna (£0.0055, $0.0068), and financial transactions tend to be largely cashless, even in rural areas. There are no international banks with branches in Iceland, although ATMs are plentiful and allow you to draw funds from foreign bank accounts. There is no reason why you should not retain your home bank account, especially if you have future bills to pay.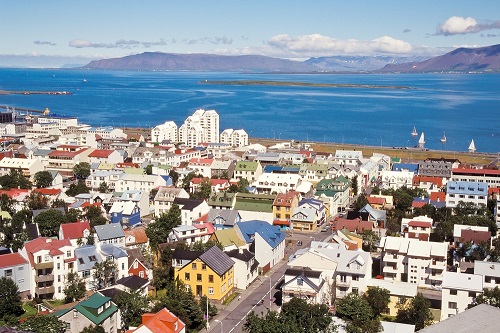 The local currency in Iceland is the króna, and financial transactions tend to be largely cashless, even in rural areas
If you are living in Iceland, you will need to register for an Icelandic ID number (kennitala). This is your formal ID for paying your taxes, banking, legal documentation, and even gym memberships. Icelanders are allocated a kennitala automatically, but foreign residents must apply in person to the Registers Iceland (Þjóðskrá).
To apply for your kennitala, you will need your registered address in Iceland and your passport. Expats from countries outside the EU must register their address and apply for the kennitala[ through the Directorate of Immigration.
Iceland is committed to internet technology, and most government and financial organisations provide online services, all of which are accessed by an electronic ID stored on the SIM card of your mobile phone. Electronic IDs are issued by banks and mobile phone companies, and you need to check that you have a compatible SIM card.
Opening a debit account
As all salaries in Iceland are paid into a local bank, you will need to open an account. All three Icelandic banks allow you to apply online, but you will have to sign the account agreement in person.
You can do this once you have a kennitala. If you already have an electronic ID, you can start the application process online, but if you do not have an electronic ID already, you will need to visit the bank in person. The branch will organise your electronic ID as part of the account application process.
Whether you apply online or in person, you will need your kennitala, passport, and, if you come from a country outside of the EU/EEA, your residence permit. You can opt whether or not to have a debit card, which will be posted to your registered address. Account set up is immediate, but it can take up to five working days for debit cards to be sent to your home.
All three banks provide facilities for processing foreign payments and receipts. However, service charges are applied to all transactions, and therefore you should consider each bank's charging structure when you are deciding which one to open an account with.
Credit cards
All of the Icelandic banks offer a range of credit cards, each of which charge an annual fee that is scalable according to the features and benefits of the card. All the banks offer a prepaid scheme, secured by an initial deposit. Generally speaking, the card holder is allocated a spending limit and required to make monthly payments outside of the original deposit.
Applications are subject to a credit rating review, and there may be special terms for foreign nationals. For example, Islandsbanki will only approve standard cards for expats who have had an active debit account for over twelve months. Expats from countries outside the EU/EEA must also show their residence permit. However, applications for prepaid cards will be accepted.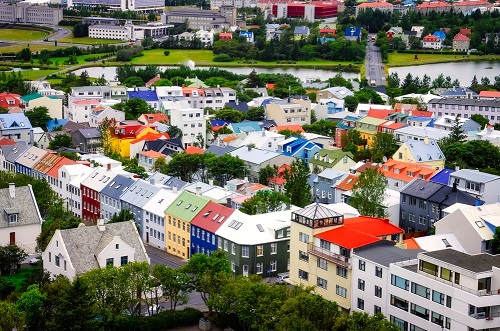 Icelandic banks offer a range of credit cards
Savings and investments
Íslandsbanki, Landsbankinn and Arion Bank each offer a range of savings and investment accounts. These include instant access and longer term schemes, non-index and index linked, with monthly or annual interest options. Lanksbankinn also offers a foreign exchange investment scheme, where interest on funds is paid in foreign currency.
If you are an existing account holder, you can apply online, by transferring funds from your debit account. If you wish to open a savings account with a different bank, you will still be able to make an online application with your electronic ID.
If you are considering a more extensive investment portfolio, Kvika provides financial services to individual and corporate clients. These include capital markets, corporate finance, banking and asset management.
Opening hours
Prior to the COVID-19 outbreak, standard branch opening hours were from 9 am to 4 pm Monday to Friday, apart from Landsbankinn's branch in Keflavik airport, which was open daily from 6.30 am to 6.30 pm. Customer services are usually available for telephone banking and support on weekdays between 9 am and 4 pm, although extra provision for some weekend cover has been made during the pandemic.