When India gained independence and was established as a republic, the Rupee (currency code: INR, symbol: ₹, and equivalent to: £0.011, $0.013 or €0.012) was adopted as the sole currency. The banking sector is regulated by the Reserve Bank of India (RBI). In 2016, to counter corruption and illegal cash holdings, 1,000 INR notes were withdrawn from circulation, and new 2000 INR denomination banknotes were issued. The Indian numbering system is used to denote currency amounts, with 100,000 INR equaling 1 lakh and 100 lakh equaling 1 crore.India's banking industry comprises 26 public sector banks, 25 private sector banks, 46 foreign banks, 56 regional rural banks, and over 95,000 urban and cooperative banks. Public sector banks control nearly 80% of the market. Individual banking services include current and savings accounts, credit cards and loan facilities.
In 2014, only 35% of the native population had bank accounts. In order to automate social security payments and to encourage the population away from cash transactions, the government initiated the People's Wealth Scheme, as a result of which the number of people with bank accounts rose to 80% by 2019. However, due to the scarcity of bank branches in rural areas and a natural inclination to rely on cash transactions, these new accounts remained largely inactive.
There is no reason why you should not maintain your home bank account for ongoing domestic commitments. As an expat, you can open an account in either a private or public sector bank. Alternatively, you could open an account in a branch of one of the international banks. Regional rural banks and cooperatives are smaller institutions, designed to provide services to local communities.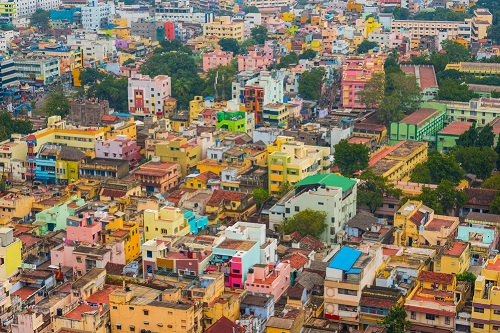 Public sector banks control nearly 80% of the market in India
Opening a debit account
A foreign national can open a bank account in India, either as a resident or from their home country. If your stay in India will be for less than six months, you can open a Non-Resident Ordinary (NRO) account, by funds transfer or by depositing foreign currency or traveller's cheques on arrival. This will provide you with working capital to conduct local currency transactions.
With an NRO account, you can receive credits from outside India, local remuneration, and gifts or loans from resident providers, although a maximum threshold may apply. The account can be used to make local currency transactions and external payments.
When you leave India, you can arrange to repatriate any residual funds to an external bank, or you can maintain the NRO account to accommodate any future transactions, such as final salary payments or outstanding bills. If your residency is for longer than six months, you can convert your NRO account to a resident's account (FA).
If you are already resident in India, you can apply for a resident's account. When selecting a bank, you should compare rates and service charges, online banking facilities, numbers of ATMs, and the proximities of local branches. You should also seek local advice to gauge the benefits and levels of customer service provided. If you are engaged in salaried employment, your employer may assist in setting up your account or be able to recommend a suitable bank.
Some banks require a minimum monthly balance, to avoid service charges and to set limits on the number of free transactions per month. Note that ATM transactions are likely to be both financial and non-financial, such as balance enquiries. These are set at the discretion of the individual bank and are not regulated by the RBI.
Proof of identity is an essential element of Indian banks' Know Your Customer (KYC) policy. To open a resident's account, you will need your passport, a valid long-term visa (182+ days), a copy of your residence (FRO) permit, proof of your home country and Indian addresses, a passport sized photograph, and a copy of your income tax (PAN) card. Your signature must match the one in your passport.
You can either apply for an account at your nearest branch, or a bank representative can visit your home to complete the application form and verify your documents. The account can take one to two days to become active.
When you leave India, you can either close the account and repatriate any remaining funds, or you can convert it to NRO status. Closing a bank account must be done in person in the branch where you originally opened the account. You will need to return any cheque books, passbooks and debit cards. There may be an associated fee, and once closed, an account cannot be reopened.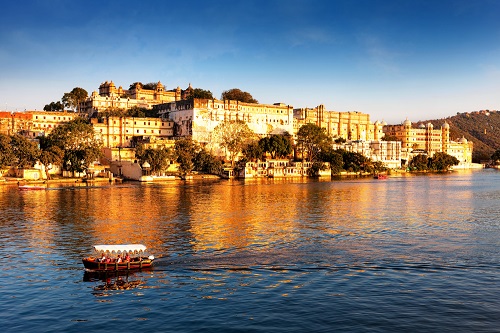 If you leave India, you can either close your account and repatriate any remaining funds, or you can convert it to NRO status
Opening hours
Typically, bank opening hours are 9 am to 4:30 pm Monday to Friday and 9 am to 2 pm on Saturdays. Some international banks open later on weekdays.
Major banks in India
Among the state owned banks, the State Bank of India (SBI), the Bank of Baroda, Canara Bank, and the Punjab National Bank have an extensive network of branches and ATMs and offer online services.
Comparable banks in the private sector include the Housing Development Finance Corporation (HDFC), Axis Bank, ICICI Bank, which also has offices in the UK, and Kotak Mahindra Bank.
International banks
From 2005, foreign banks have been allowed to open branches in India, as a reciprocal arrangement for Indian banks to extend their presence overseas. These include UK banks, Barclays, HSBC, and Standard Chartered Bank, USA's Citibank, and Germany's Deutsche Bank.