India is an increasingly popular expat destination, with a growing economy and some excellent opportunities both in terms of culture and business. There are, however, some barriers to starting a new life in India, including the difficulty in finding suitable accommodation. Properties that are both reasonably priced and good quality are difficult to come by in many cities, so the key is to conduct a thorough search.
Renting property in India
The best place for expats to start their search for a rented home is with an estate agent. Despite a high commission charge (usually equivalent to one month's rent), their local knowledge and language skills can prove invaluable to foreigners hoping to settle in India. There is a huge variety of available accommodation, including various sizes and styles of houses, studio flats, larger apartments, and luxury properties.
You can, of course, search for a place to live without the help of an estate agent. There are plenty of English-language newspapers published in India that list available accommodation. You can find a comprehensive list of these on the Online Newspapers website.
Another popular way to find a home is online, and some of the best websites to check are:
• India Properties
• Realtors India
• Magic Bricks
Some landlords in India may insist that you meet certain criteria, which can appear strange if you are unfamiliar with the country and its culture. For example, if you are single and looking to rent a property in India, some landlords may not approve, particularly if you are an unmarried woman. One way to potentially get around this discrimination is to provide a character reference. In Southern India particularly, landlords may also specify that you cannot prepare meat or fish within their property.
It is worth noting that properties advertised as unfurnished are likely to be without white goods, including ovens, washing machines and refrigerators.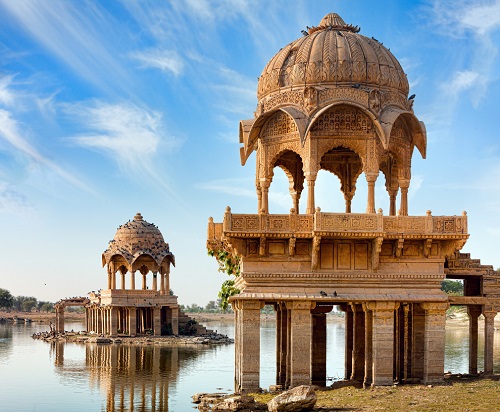 Some landlords in India may insist that you meet certain criteria.
As well as navigating unfamiliar rules in the renting process, you will need to think about how much you are willing to pay. Rent in Indian cities is exceptionally reasonable compared to in the United Kingdom, but security deposits can be far higher. For a flat in a city centre, you can expect to pay anything between 8,000 INR (£84.66) and 20,000 INR (£211.74) per month. The deposit a landlord may request can vary from the standard two months' rent to as much as ten months' rent, especially in bigger cities like Bangalore.
Rental agreements tend to be informal in India. It is important, however, to get something in writing, so that you have proof of residence (something you will need if you later wish to purchase property in India). Payments will usually be made in cash or by cheque (cheques must be from an Indian bank), so always remember to ask for a receipt for any payments made to your landlord. The more documentation pertaining to the property you can obtain, the better your chances of a secure tenancy.
The standard rental period in India is 12 months. However, it is far more common to be asked to sign an 11-month contract. This is due to local rental control laws that come into effect when a lease is a year long. Although a 12-month contract would give you more legal protection, shorter agreements offer greater flexibility, and are consequently more popular with landlords.
Landlord requirements vary, however, and you may find one who is happy to accept a longer or shorter arrangement. Either way, you must give at least two months' notice if you intend to leave the property before the lease expires.
Buying property in India
Now more than ever, many expats are looking at buying property in India, due to its up-and-coming economy. Popular areas for low-cost accommodation include Goa and Kerala. However, unless you are living in India at the time of purchase, you will be unable to buy property if you do not have Indian heritage, and proof thereof.
To purchase property as a non-Indian resident, you must satisfy the following conditions:
• You must have valid work and residence permits
• You must usually reside in the property you are buying
• The purchase of the property must be made via an Indian bank
• Any income from the rent or sale of the property must not be repatriated
Additionally, citizens from Pakistan, Afghanistan, Nepal, Bhutan, Sri Lanka and Iran are prohibited from buying property in India.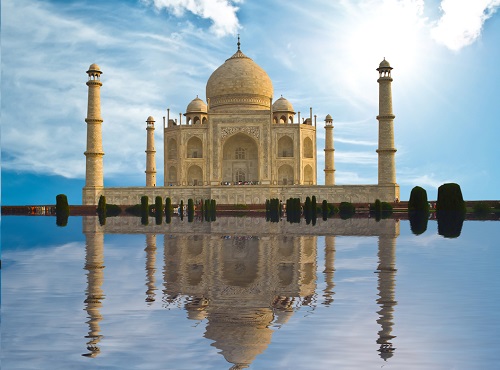 Unless you are living in India at the time of purchase, you will be unable to buy property without Indian heritage.
It is recommended that expats hire an English-speaking lawyer to assist in the property-buying process. Local property lawyers that know the market and can also speak the language are of huge benefit to expat buyers. They can also help ascertain the legitimacy of certain documents. Legal fees are typically 1.5% of the total purchase price.
Buyers should insist that payment is made by cheque rather than in cash, in order to trigger a paper trail. On top of the price of the property, other fees, such as stamp duty and property registration fees, will apply. If you use an estate agent to assist with the process, you can expect to double your non-property related costs.
Prospective buyers who need to take out a mortgage are in a strong position in India currently. Whilst mortgage interest rates are relatively high, they are often lower for foreigners than for local citizens.
To apply for a mortgage in India, you must first choose a bank to work with and open an account with them. You may be required to present a guarantor, who must be a family member or a close relative resident in India. Alongside a completed mortgage application form, you will need to provide the following documents:
• Photo identification (e.g. passport or driving licence)
• Proof of address
• Employment contract
• Bank statements (six months' worth)
• Photos of the property you wish to purchase
• Property documents
It is important to allow plenty of time for your application to be assessed before it is approved.