Although housing prices have dropped in recent years, accommodation in the United Arab Emirates (UAE) remains expensive. Dubai and Abu Dhabi in particular attract many expats, with Dubai being the most expensive city and Abu Dhabi coming in at a close second. Sharjah, Fujairah and Al Ain are all less expensive options.As a federation of seven autonomous entities, the legal system operates on two levels – local judiciary and federal judiciary. This means that there can be significant differences between the emirates when dealing with property issues. However, the rental processes and rules are generally the same throughout all seven emirate states.
Renting a property
Renting is commonplace in the UAE. However, expats can still expect to spend nearly half their salary on rent alone. UAE rental contracts typically last for one year, and incur a hefty fine if broken.
You should only use registered agents. In Dubai, ask to see the agent's Real Estate Regulatory Agency (RERA) card, which will confirm that they are acting in a legal capacity and are not freelancing – freelancing is illegal in the UAE. If you are using an agent, you should expect to pay them a fee, which is normally 5% of the yearly rent cost. The agent is responsible for handling the paperwork and the contracts.
When you find a property you are happy with, you will normally be expected to provide a copy of your passport, proof of residency (or proof that your residency is in process), a marriage certificate if you are married, and a work contract/salary certificate. At this point, you will be expected to pay a percentage of the annual rent to the landlord as a deposit.
The deposit, paid in one cheque, amounts to 5% of the annual rent for an unfurnished property, or 10% of the annual rent for a furnished property. This deposit will be returned when you vacate the property, once you have settled all your utility bills.
In Dubai, a legal contract should be registered through Ejari, a system designed to regulate and facilitate the local rental market. The contract should clearly state what the landlord's responsibilities are, as well as the tenant's. Although this is the landlord's responsibility, it is usually the tenant who pays for the costs, unless an agreement is made otherwise. The fee for a new or renewed residential application is Dh220. Once registered with Ejari, the contract cannot be changed by the landlord.
Include all the details of the security deposit in the agreement, and make sure you get a receipt upon payment. The agreement should specify that the security deposit will be refunded to the tenant within an agreed timespan, once the tenancy has ended, the tenant has moved out, the bills have been settled, the property has been delivered to the landlord and the Ejari registration has been cancelled.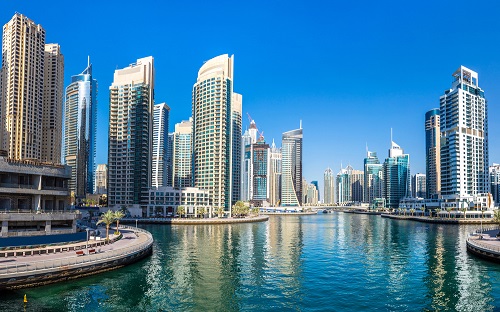 In Dubai, a legal contract should be registered through Ejari.
You will also be expected to provide several post-dated cheques; however, this requirement varies from landlord to landlord. It is important to ensure the contract clearly states when the cheques will be submitted, and you should photocopy them as proof of what you have provided. Please note that it is illegal to bounce a cheque in the UAE, and you could face arrest and detention if one is submitted when you don't have adequate funds to cover the cost.
In Abu Dhabi, there is mandatory registration of tenancy contracts through a system known as Tawtheeq. Through a database for all short-term tenancy contracts, this registration system safeguards the rights of landlords and tenants.
A move-in permit may be required by a property manager or owners' association. To apply for a move-in permit, you will need your tenancy and Ejari documents. After you have applied, the owners' association / community management will usually require confirmation from your landlord via email.
The permit will include access to the service lifts in towers, and parking closer to the lifts/building. If you are moving into a gated community, you should confirm whether a move-in permit is required to allow removal trucks to enter. Your leasing agent should be able to guide you, and coordinate with the landlord / building manager. A move-out permit is also required at the end of your tenancy to vacate the property/building.
If you feel you have been treated unfairly, or that your landlord/agent has acted inappropriately, in Dubai, you could consider approaching RERA, as they will be able to look at your contract and provide you with specific advice. If you have a problem in one of the other six emirates, you will need to contact your local municipality.
Expats looking for short-term rentals should check whether they are renting during the high or low tourist season, or over a holiday, as this may affect the price. Solo expats often look for shared housing. Be aware that Sharia law does not allow for unmarried men and women to live together, even if they have different bedrooms. When it comes to expats and non-Muslims, authorities largely turn a blind eye, but be aware that you are taking a risk.
Buying a property in UAE
There are designated areas in the UAE where foreign nationals can buy property.
Dubai Law states that you can buy:
• A leasehold property
• A freehold property in one of the 23 freehold areas, including Al Barsha South, Emirates Hills, Jebel Ali, Sheikh Zayed Road, Dubai Marina, Palm Jumeirah and Palm Jebel Ali
Those who are not Gulf Cooperation Council (GCC) nationals, i.e. people who are not from the UAE, Bahrain, Kuwait, Qatar, Oman or Saudi Arabia, are able to buy leasehold and freehold property in designated investment zones in Abu Dhabi. These zones include Yas Island, Reem Island, Saadiyat Island, Raha Beach, Al Reef Village and more.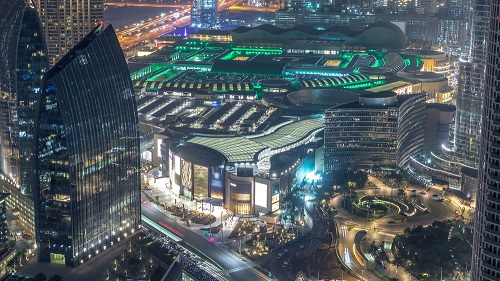 There are designated areas in the UAE where foreign nationals can buy property.
In the northern emirates, non-residents can make freehold and leasehold purchases in Ras Al Khaimah, Sharjah, Ajman and Umm al Quwain. Most of the available property tends to be on a leasehold basis.
Buying property that is being resold in the emirates is straightforward. You find a property and place a formal offer, normally through an agent. If the offer is accepted, then a deposit should be paid (usually 10%). You will also be expected to pay a transfer fee and estate agent fees.
Buying an off-plan property, though, is more common in the UAE. You should contact the relevant authorities in the respective emirate to complete your research about the developer and the project, before making any decision about buying. Charges for developers differ from emirate to emirate, and you may need to pay increments on a regular basis until the project is completed. You will also be expected to pay a premium, which is normally a percentage of the original price, and a transfer fee. You should confirm this before entering into a contract, and check for any hidden costs, as well as for information on what will happen if the project is not completed on time.
In Dubai, an Oqood fee is also paid by the buyer to the developer of the property, and this is equal to 4% of the original price of the property. To help safeguard the buyer and the developer when transactions are being made, the Dubai Land Department has an Escrow Account Service.
Non-UAE residents can get a mortgage from lenders operating in the UAE; however, there are some restrictions. The UAE mortgage cap law requires non-UAE nationals to have a cash down payment of at least 25% of the property value, plus associated purchase costs. This goes up to 35%, plus costs, for properties above AED 5 million. And if you're buying a second or third property, as an investment, for example, you'll need at least 40% of the property value to cover your down payment.
For further information
You can visit the following websites for more information on the properties available to rent or buy: