Finding reliable and trustworthy banking services is an important part of living and working abroad, and expats will find that, in most countries, a range of options are available. You may well wish to maintain a bank account at home, for paying bills and other activities, but you will probably also need a local bank account, in order to receive salary payments and handle your living expenses. It is possible that your existing bank will have international facilities. Alternatively, you may wish to open an off-shore bank account.Different countries have different rules with regard to banking. In many, you will need a local bank account in order to acquire residence. In others, employers may only be able to pay you via a local account. This may also apply if you are self-employed.
You do not need to be a resident to open a bank account in Malta, and, in some cases, you may be able to open an account online before arriving in the country. The financial sector is large and robust. Despite the economic shocks of 2020, it remains rated as stable by most international analysts.
As a member of the European Union, Maltese banks conform with EU laws and follow the Basel Core Principles For Effective Banking Supervision. Within Malta, banks are regulated by the Malta Financial Services Authority (MFSA). Under EU law, if you are an EU citizen, banks are obliged to report any interest payments you receive on your accounts to the relevant tax authority. Your deposits are guaranteed by the EU up to a limit of €100,000 should your bank collapse. Malta is, however, not a tax haven, and while private banks for high-worth clients exist, these too operate under EU law.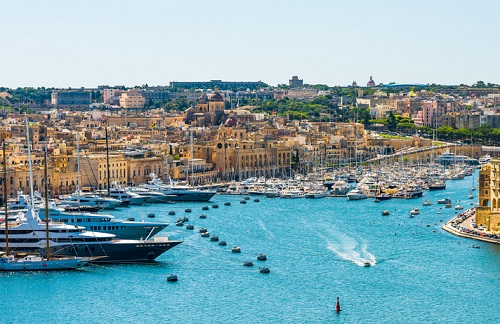 You do not need to be a resident to open a bank account in Malta
Major banks in Malta
You will find both local and international banks operating in Malta. At time of writing, the largest are:
• Bank of Valletta – this is the largest of the local banks and has a large network of branches and ATMs
• HSBC Malta – this international bank also has a large presence across the country
These two between them account for around 60% of the retail banking market. Other banks also offer retail services, but they may specialise more in private or corporate banking. They tend to have fewer branches and to be mostly in larger towns. They include:
• Sparkasse Bank
• Akbank TAS
• APS Bank
• FIM Bank
• Lombard Bank Malta
• BNF Bank
All of these offer personal banking services, but they may be confined to a few locations. As ever, it's always a good idea to do some research to help you choose the right bank for you.
How to open an account
In principle, as long as you have a good credit history and have never declared personal bankruptcy, opening a personal bank account in Malta is straightforward. Usually, you need to call into your branch in person, and it's a good idea to make an appointment in advance. If you already bank with an international bank that has a presence in Malta, you may be able to open an account before you enter the country. You will need to complete an application form and supply the following supporting documents:
• Your passport or official identity document
• Proof of your address
• A letter of reference from your existing or previous bank
The latter is not always listed as required on bank websites, but resident expats recommend that you obtain and bring one, as it can speed up the process. You may also be asked for proof of your employment, business activities, or regular income. Several banks ask for a minimum deposit. Most banks offer mobile banking as well as face-to-face banking.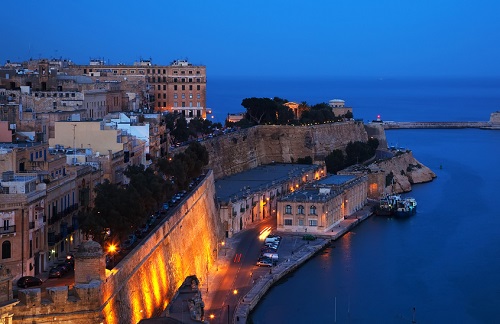 In Malta, most banks offer mobile banking as well as face-to-face banking
The process of applying at the bank branch should take around 45 minutes to two hours. Most banks state that your account should be up and running within two weeks. Be aware, however, that many expats report significantly longer periods and delays in the procedure. As a result, you should, if possible, retain your existing bank accounts and debit cards, as it may be some time before your local one is ready to use.
If you are in employment, it is worth checking whether your employer has an arrangement with a local bank, as this can speed up the process considerably. Difficulties are reported around credit cards, and it may be best simply to continue with your current provider.
Fees and business hours
Most banks will charge for you to use an ATM belonging to another provider. This charge is usually around €3. For current accounts (checking accounts), fees are generally low if you stay in credit. Your bank's website will list all relevant fees and charges. International transfers and transactions can attract high fees if they involve a country outside the EU. If you receive or make regular transactions in foreign currencies, it might be worth also opening a foreign currency account, which are available with some Maltese banks.
Banking hours are 8.30 a.m. to 12.30 p.m. Monday to Friday and 8.30 a.m. to 11.30 a.m. on Saturdays. The official languages are Maltese and English. You will find it easy to locate ATMs in towns, but they can be scarce on the smaller islands and in rural areas.