Finding reliable and trustworthy banking services is an important part of living and working abroad, and expats will find that, in most countries, a range of options are available. You may well wish to maintain a bank account at home, for paying bills and other activities, but you will probably also need a local bank account, in order to receive salary payments and handle your living expenses. It is possible that your existing bank will have international facilities. Alternatively, you may wish to open an off-shore bank account.Different countries have different rules with regard to banking. In many, you will need a local bank account in order to acquire residence, and employers may only be able to pay you via this kind of account. This may also apply if you are self-employed.
The banking system in Mexico is robust, and you will find that there are bank branches and ATMs throughout the country. It is regulated by the Secretaría de Hacienda y Crédito Público (SHCP), Mexico's Finance Ministry, and the Bank of Mexico (Banxico, which is independent of the government), and banks are subject to inspection and supervision. As a result, banks in Mexico seek to comply with international standards and are considered stable.
You need to have at least a temporary residence permit in order to open a bank account in Mexico.
Major banks
Both local and international banks operate in Mexico, and you will find that you have plenty of choice when it comes to finding banking services. The largest banks are:
• BBVA Bancomer
• Banorte
• Inbursa
• CitiBanamex
• Santander Mexico
• HSBC Mexico
• Scotiabank Mexico
• Banamex
There are also regional banks, specialist banks for business or investment activities, and other international banks with a presence in Mexico. It is a good idea to do some research before you choose your provider, so that you can discover which is most efficient and convenient for your particular circumstances.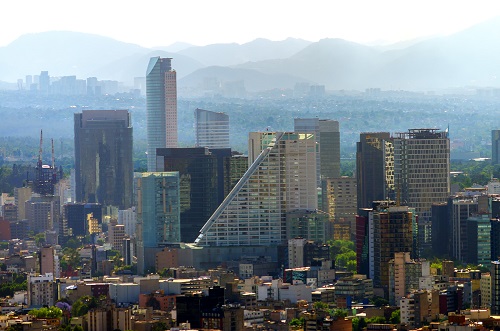 Both local and international banks operate in Mexico
How to open an account
Before you can open a bank account in Mexico, you must have either a temporary or a permanent residence permit. Having a tourist visa is not enough. In most cases, you will not be able to open an account online or before you arrive in the country.
In Mexico, the language of business is Spanish, and not all bank branches will have forms in English or English-speaking staff, so if you are not fluent in Spanish, you may want to bring a local friend or colleague with you to help translate. Unlike in many countries, you do not need to have a strong credit rating to be eligible to open an account.
You will need to visit your local branch to apply for your account. While an appointment is not necessary, it may make things easier, as there are often very long queues. Different banks may ask for different documentation to support your application, so you should check what they need in advance. Typically, you will be asked for:
• Your valid passport
• Proof of your residence
• Your visa or residence permit
You may also be asked to provide a local reference (which cannot be from a member of your family or household), a Credencial from the Instituto Nacional de Migración, and a minimum deposit (usually around 1000 MXN). A variety of account types are available, including current (checking) accounts, deposit accounts, and various forms of premium account. Your bank will be able to advise you on which type of account may best suit your needs.
The application process should take around an hour, and the account should be activated in three to five working days. If you are a U.S. or Canadian citizen, you may be able to open a dollar account. High worth individuals may also be able to open off-shore accounts and international currency accounts.
All major banks in Mexico offer online banking, once your account is active. While this may take a little while to set up, it is well worth doing, as it will mean that you can avoid the significant delays caused by long queues at bank branches.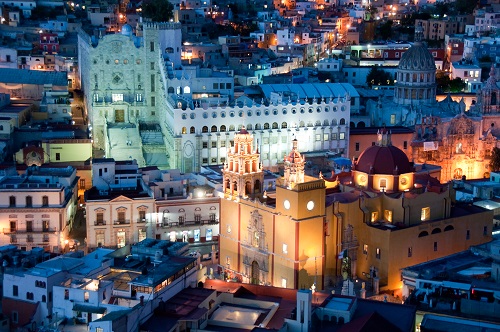 All major banks in Mexico offer online banking
ATMs, fees, and business hours
ATMs are widespread in Mexico, and, unless you are in a remote rural area, you won't find it hard to access one. Most banks do not charge you to use an ATM from their network, but fees may apply if you use one that is owned by another bank. This charge is usually in the range of $1 to $5, but it is sometimes 1% of the amount withdrawn. You should be careful using ATMs that are located outdoors, as these are often targeted for card-cloning scams.
Fees and charges vary according to account types. All banks in Mexico are legally obliged to offer a basic account, called a cuenta de nomina, for which no fees are charged. The holder receives an ATM card but not a debit card or chequebook.
Current (checking) accounts usually require you to maintain a minimum balance, or to pay in a certain amount monthly, to avoid fees. They may also charge you for any ATM withdrawals over a certain basic number.
Premium accounts have no limit on the number of ATM transactions you can make, and they offer other benefits too, such as interest. They usually come with monthly fees.
Large cash deposits into your accounts may be subject to tax. Fees for transfers between currencies can be high, and you will often be offered poor exchange rates.
Banking hours are usually from 9 a.m. to 4 p.m. Monday to Friday. Some banks also open on Saturday mornings.