If you are planning a move to the Netherlands, you will need to consider how you will handle your banking arrangements. Depending on your requirements, there are several options you can choose from.You may be considering maintaining your existing bank accounts, whether to pay bills, for direct debits, or simply so that they're there if you return home, but you should also think about whether you will need a local account.
Many foreign banks have operations in the Netherlands. If you already have a relationship with one of these financial institutions, you may be able to access local banking services without opening a new account. Services vary widely between banks, so it is best to consider your banking requirements, before you commit to one. For example, do you need to receive direct deposits from a Dutch employer, or do you need easy access to ATMs? If you are with an international bank, it is worth discussing with them how well they might service you through their facilities in the Netherlands. Keep in mind that many banks will offer different services in their foreign branches than in their home country.
Below is a list of foreign banks that are registered in the Netherlands. If yours is one of them, then it is worth finding out whether they can satisfy your requirements, so that you don't need to open a new account.
• JPMorgan Chase Bank, N.A.
• Lloyds Bank plc
• State Street
• The Bank of New York Mellon SA/NV-Amsterdam Branch
• Bank of America Merrill Lynch International DAC
• Bank of Scotland plc
• Barclays Bank Plc. Amsterdam Branch
• Citibank International Limited Netherlands Branch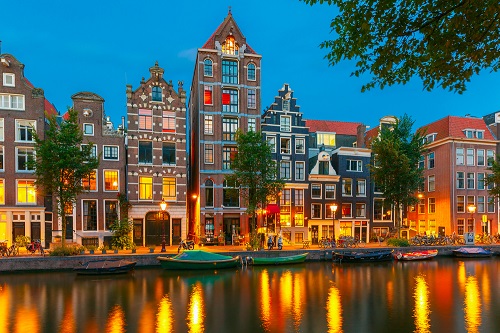 Many foreign banks have operations in the Netherlands
If you are not with one of these banks, you may want to open a new account with an international bank or a local bank. An international bank is a type of bank that focuses on providing financial services, and which has branches and representatives in many countries all over the world.
They have fewer branches and ATMs than local Dutch banks, but they typically have dedicated international products, services, and specialists. If you need to transfer your existing credit history, or apply for an international mortgage, then an international bank may be the option for you.
They typically have the expertise to advise and assist in things relating to moving to and from a foreign country. For example, they can transfer money between global accounts and help you find an international moving company. HSBC Bank Plc is one international bank that you may want to consider using.
If you are simply looking to replace your current local banking services, so that you can do things like receive direct deposits, rent an apartment, and shop for groceries in the Netherlands, then a local bank is a good solution. Local Dutch banks usually have more branches and ATMs than foreign banks and international banks. Most local banks are open from 9:00 a.m. to 5:00 p.m., Monday through Friday. Some of the larger banks offer limited hours on Saturdays as well.
The following is a list of local banks in the Netherlands:
• ABN Amro
• ING Group
• Rabobank
• De Volksbank
• Anadolubank Nederland N.V.
• ASN Bank
• Bank Mendes Gans
• Bank Nederlandse Gemeenten
• BinckBank
• Credit Europe Bank
• Demir Halk Bank
• Friesland Bank
• GarantiBank International NV
• GE Artesia Bank
• Kempen & Co
• Knab
• Nederlandse Waterschapsbank
• Netherlands Development Finance Company
• NIBC Bank
• Regiobank
• SNS Bank
• Triodos Bank
• Van Lanschot
• Yapi Kredi Bank Nederland N.V.
To open an account with a local bank, you will need to present several documents when you go to your nearest branch. In addition to a passport and proof of address, such as a rental contract, you will need a Dutch Citizen Service Number (also referred to as a BSN or burgerservicenummer). If you are a non-EU citizen, you will need a residency permit as well.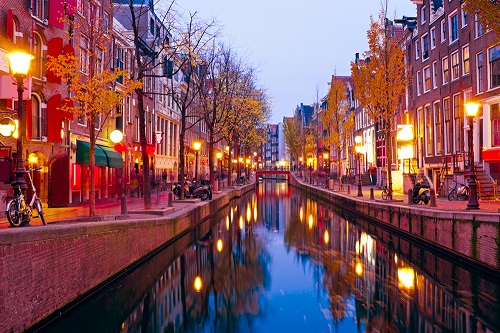 To open an account with a local bank, you will need to present a number of documents
You must register with your municipality within five days of arriving in the Netherlands, if you are planning to stay for more than four months. You will receive your BSN (a unique registration number) when you register. To register with the municipality, EU citizens must provide a valid proof of identity (such as a passport, not a driving license) and their address to be registered. For non-EU citizens, other documents (such as a residence permit and employment contract etc.) need to be presented as well.
If you are a non-EU citizen who is applying in the Netherlands for a residence permit, your registration with the municipality will be provisional. After you are registered, you will receive a letter of pre-registration (BvB) from the IND, which they will return to your municipality after you have applied for your residence permit. Then, your registration and BSN will be confirmed.
The BSN will facilitate any interaction with the Dutch authorities, including opening a bank account, starting a job, deducting your taxes and social security contributions, using the healthcare system, applying for benefits, announcing a change of address, etc. It is also used to combat identity fraud and misspelled names. Note that a BSN does not automatically allow expats to work in the Netherlands. Depending on your country of origin, you may need to apply for a work permit.